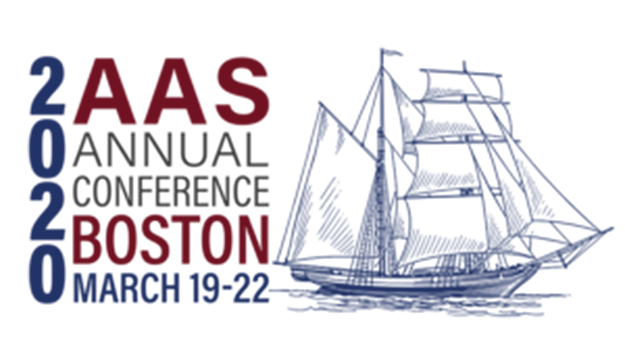 The Association for Asian Studies (AAS) is a scholarly, non-political, non-profit professional association open to all persons interested in Asia and the study of Asia. With approximately 8,000 members worldwide, representing all the regions and countries of Asia and all academic disciplines, the AAS is the largest organization of its kind. With over 3,000 attendees in the Annual Conference each year, 350+ panel sessions, a book exhibition, and much more, the AAS Annual Conference is the must-attend event for anyone interested in the study of Asia.
Thus, the Japan Foundation is now opening for the application of those emerging scholars who are teaching about Japan at the educational institutions; and those scholars who are to be participated in the accepted panel sessions at the conference. This travel support gives assistance to emerging scholars in Thailand to attend the Annual Conference of Association for Asian Studies held in Denver, Colorado, USA on March 19–22, 2020. By doing so, the Japan Foundation hopes to see stronger working relationship cultivated among Japan scholars in Asia, North America, and Japan.
Eligibility:
Scholars who has a master's degree or higher whose research theme is Japan-related. Applicant does not have to be a Japan-specialist and can be from various disciplines in humanities and social sciences. However, his/her research theme must be Japan-related.
Who can participate in the conference for the full duration from March 19 to 22, 2020.
Who can attend at least FIVE (5) Japan-related sessions at the conference, and whose panel/paper proposal has been accepted by the AAS Program Committee, that he/she will make a presentation in a panel at the AAS annual conference for the first time.
For those who are interested in applying for this travel supports, please read carefully the Application Instructions and submit the following documents by e-mail to the Japan Foundation, Bangkok. The deadline is October 15th, 2019 (Tue.).
Application Instructions (download here)
Application Form (download here)
Statement of Purpose (up to 2 pages)
The other relevant documents and detailed information of the AAS Conference in Boston, Massachusetts, could be checked it out as following links.
AAS 2020 Conference Panel Sessions
https://conference.asian-studies.org/conference/program/
For more information and inquiries, please contact to Mr. Wathana Onpanich, Senior Program Officer, at the Japan Foundation, Bangkok, Telephone: 02-260-8560-3 and e-mail: wathana@ba.jpf.go.jp