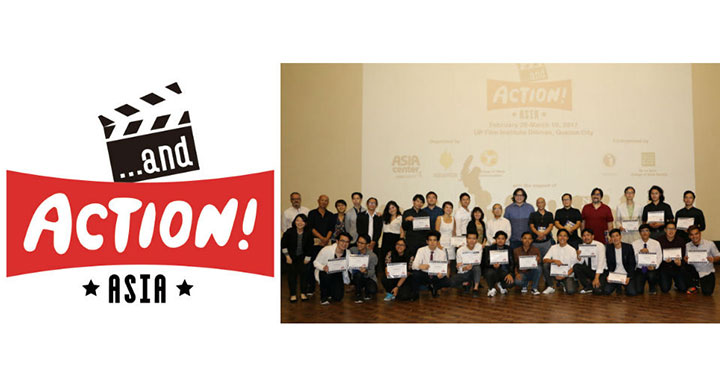 The Japan Foundation Asia Center calls for entries for the fourth edition of "…and Action! Asia: Exchange Program for Students in Film Studies" for fiscal year 2017.
With the development of digital technology, filmmaking has become an easier practice to pursue throughout the world resulting in a wide range of films being produced. However, opportunities for those studying film and younger filmmakers to work with their foreign counterparts are still limited.
To provide students of film with such opportunities, the Japan Foundation Asia Center carries out…and Action! Asia#04 Exchange Program for Students in Film Studies, an exchange program that encourages the deepening of mutual understanding and fostering a new generation of filmmakers in the Asian countries. The program welcomes students who are interested in achieving collaborative works in film-making and expanding their networks in the region, and using their experience for their studies and future careers.
This fiscal year, the program includes short film co-productions, their screenings, and also discussions and lectures by professionals in the industry. We believe the collaborative works and networks built through this program will lead to sustainable partnerships in film industries among Asian countries.
APPLICATION & GUIDELINE:
More detail and applications can be download here or can be found in the website below.
Application Guideline
Entry Application Form (Form A) for Students
Entry Application Form (Form A) for Instructors
Film Plot Form (Form B) per Institution (written by a student representing the team)
Website: https://jfac.jp/en/culture/news/n-and-action-asia04-entries/
SUBNISSION DEADLINE:
Applications must arrived Bangkok office no later than Wednesday November 22nd, 2017
Download
[Form A]Entry Application Form for Instructors_en
[Form A]Entry Application Form for Students_en