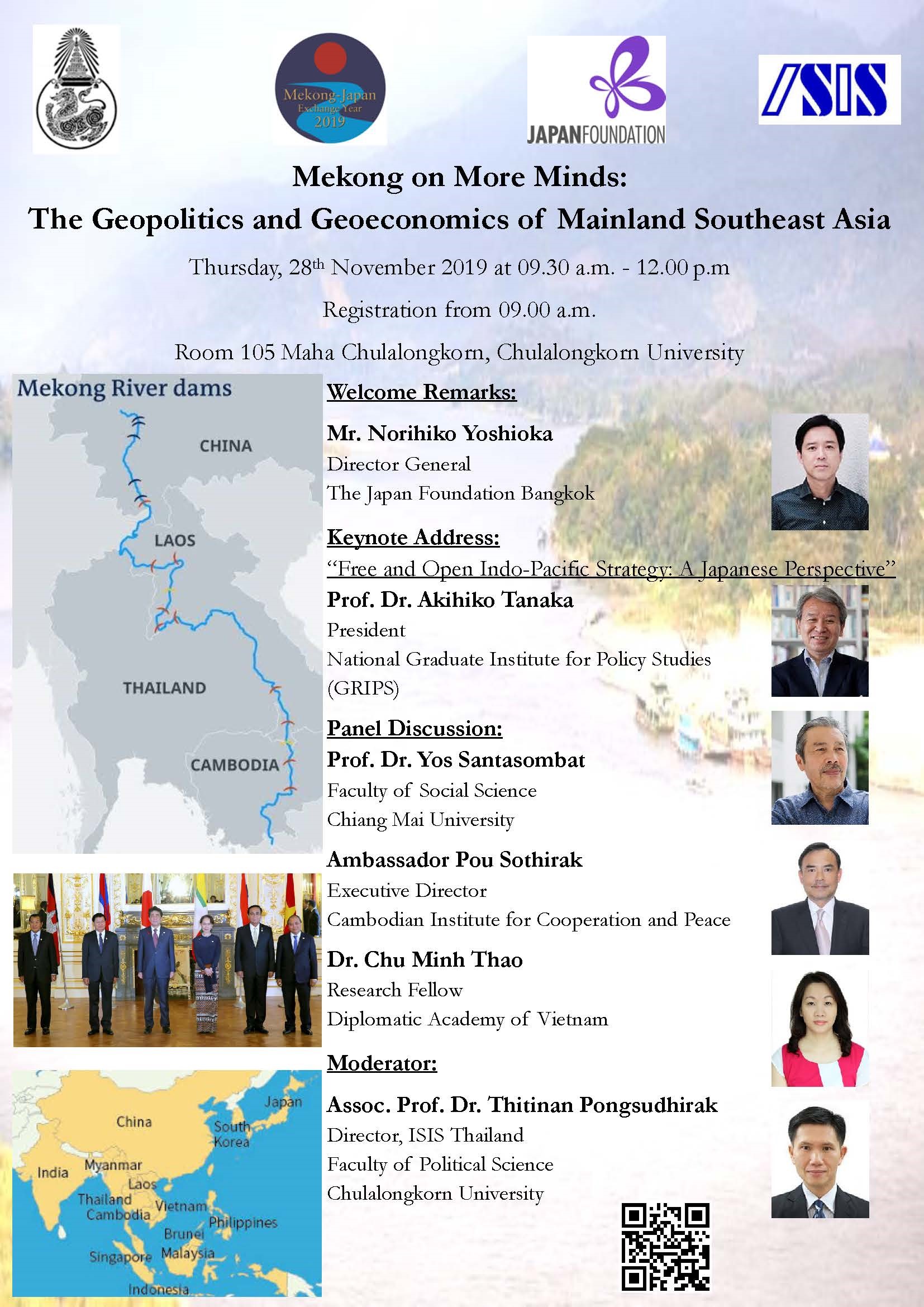 The Japan Foundation, Bangkok in collaboration with Institute of Security and International Studies (ISIS), Faculty of Political Science, Chulalongkorn University, co-organized the Public Forum on "Mekong on More Minds: The Geopolitics and Geoeconomics of Mainland Southeast Asia", on Thursday, 28th November 2019 from 09.30 a.m. – 12.00 p.m. at Room 105 Maha Chulalongkorn Building, Chulalongkorn University.
The event was to commemorate 10th Year Anniversary of "Mekong-Japan Exchange Year", and to discuss the geopolitical landscape. It becomes a highlight for Japan to actively implement "Free and Open Indo-Pacific Strategy" by promoting sub-regional connectivity and human resource development projects that link the Indian Ocean and Pacific Ocean and thus potentially become the hub of future Indo-Pacific economic growth and regional stabilities.
More than 150 people attended the forum including foreign diplomatic crops and other general audience to exchange their views and stimulated the discussions with all guest speakers.
Agenda

09.00 – 09.30 a.m.
Registration
09.30 – 09.45 a.m.
Welcome Remarks:
Mr. Yoshioka Norihiko
Director General


The Japan Foundation, Bangkok

09.45 – 10.30 a.m.
Keynote Address:
"Free and Open Indo-Pacific Strategy: A Japanese Perspective"Prof. Dr. Tanaka Akihiko
President
National Graduate Institute for Policy Studies (GRIPS)
10.30 – 11.30 a.m.
Panel Discussion:

Prof. Dr. Yos Santasombat
Faculty of Social Science
Chiang Mai University

Ambassador Pou Sothirak
Executive Director
Cambodian Institute for Cooperation and Peace

 

Dr. Chu Minh Thao
Research Fellow
Diplomatic Academy of Vietnam

Moderator:

Assoc. Prof. Dr. Thitinan Pongsudhirak
Director, ISIS Thailand
Faculty of Political Science
Chulalongkorn University

11.30 – 12.00 a.m.
Open Forum
Speakers Profile: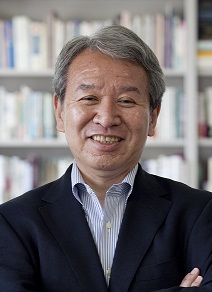 Prof. Dr. Tanaka Akihiko
Prof. Tanaka Akihiko is President of the National Graduate Institute for Policy Studies (GRIPS).  Before assuming the current position, he had been Professor of International Politics at the Institute for Advanced Studies on Asia, the University of Tokyo, for many years.  He served as President of Japan International Cooperation Agency (JICA) from April, 2012 to September, 2015.
Prof. Tanaka was also Executive Vice President of the University of Tokyo (2009-2011).  He is Chairman of the Board, Japan for UNHCR and a Distinguished Fellow at the JICA Research Institute. He obtained his bachelor's degree in International Relations at the University of Tokyo in 1977 and Ph.D. in Political Science at the Massachusetts Institute of Technology in 1981. He has numerous books and articles on world politics and security issues in Japanese and English including The New Middle Ages: The World System in the 21st Century (Tokyo: The International House of Japan, 2002) and Japan in Asia: Post-Cold-War Diplomacy (Tokyo: Japan Publishing Industry Foundation for Culture, 2017).  He received the Medal with Purple Ribbon in 2012 for his academic achievements.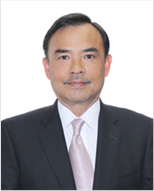 Ambassador Pou Sothirak
Ambassador POU Sothirak has been holding a position as Executive Director of the Cambodian Institute for Cooperation and Peace (CICP) since June 2013 and also served as Advisor to the Royal Government of Cambodia as of February 2014. He was appointed as Secretary of State of the Ministry of Foreign Affairs and International Cooperation of Cambodia from September 2013 to January 2014. He was Visiting Senior Research Fellow at the Institute of Southeast Asian Studies (ISEAS) in Singapore from January 2009 to December 2012. He was appointed as Cambodian Ambassador to Japan from April 2005 to November 2008. He served as elected Cambodian Member of Parliament twice during the general election in 1993 and 2003. He was appointed as Minister of Industry Mines and Energy of the Royal Government of Cambodia from 1993 to 1998.
He graduated from Oregon State University, Corvallis USA in March 1981 with Bachelor Degree in Electrical and Computer Engineering and had worked as an engineer at the Boeing Company in Seattle, Washington from 1981-1985.
He has written extensively on various issues confronting the development of Cambodia and the region.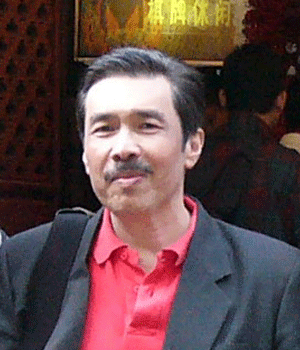 Prof. Dr. Yos Santasombat
He is Professor of Anthropology, Department of Sociology and Anthropology, Faculty of Social Sciences, Chiang Mai University, and Senior Research Scholar, Thailand Research Fund. He was a Visiting Senior Fellow in the Thailand Studies Programme of the ISEAS – Yusof Ishak Institute in 2017. He is the author of numerous books, including the Impact of China's Rise on the Mekong Region (2015, Palgrave Macmillan).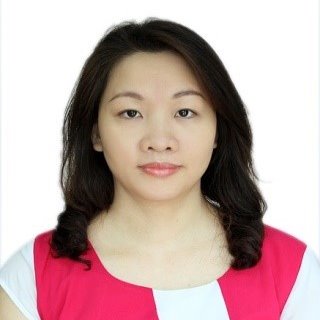 Dr. Chu Minh Thao
Chu Minh Thao is senior research fellow at the Diplomatic Academy of Vietnam where she has been working since 2010. She is in charge of research in fields of regional economic integration, global governance, trade issues relating to APEC, ASEAN, and trade politics, global and regional security and non-security alliances. She has written largely for the International Studies Review and participated in international symposiums, regional workshops and seminars. Previously, she got her B.A and M.A in Political Science in Delhi University under the India-Vietnam Cultural Exchange Program Scholarship. Later, she received her PhD in Political Science from Murdoch University, Australia under the Australia Awards Scholarship.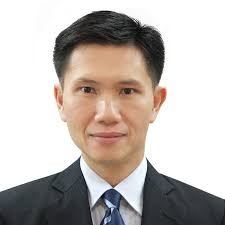 Assoc. Prof. Dr. Thitinan Pongsudhirak
Dr Thitinan Pongsudhirak is Director of the Institute of Security and International Studies (ISIS) and Associate Professor of International Political Economy at the Faculty of Political Science, Chulalongkorn University. He has authored a host of articles, books and book chapters on Thailand's politics, political economy, foreign policy, and media as well as ASEAN and East Asian security and economic cooperation. He is frequently quoted and his op-eds have regularly appeared in international and local media, including a column in The Bangkok Post and The Straits Times. Dr Thitinan has worked for The BBC World Service, The Economist Intelligence Unit (EIU), and Independent Economic Analysis (IDEA) as well as consulting projects related to Thailand's macro-economy and politics. He received his BA from the University of California at Santa Barbara, MA from the Johns Hopkins School of Advanced International Studies, and PhD from the London School of Economics where his work on the political economy of the 1997 Thai economic crisis was awarded the United Kingdom's Lord Bryce Prize for Best Dissertation in Comparative and International Politics.