A special talk and discussion on
LITERATURE & THEATRE
[Date & Time] 16:00 – 18:00   Saturday 19 November 2016
[Venue] The Jam Factory
[Languages] Thai & Japanese with interpretations
[Organized by] The Japan Foundation, Bangkok
Precog
Candide Books
By
The Thai author of

The Brotherhood of Kaeng Khoi

(S.E.A. Write Award)
The Japanese playwright/director of

Five Days in March

(Kishida Prize for Drama)

The Japanese author of

The End of the Special Time We Were Allowed

(Oe Kenzaburo Prize)
Talk literally,
Discuss theatrically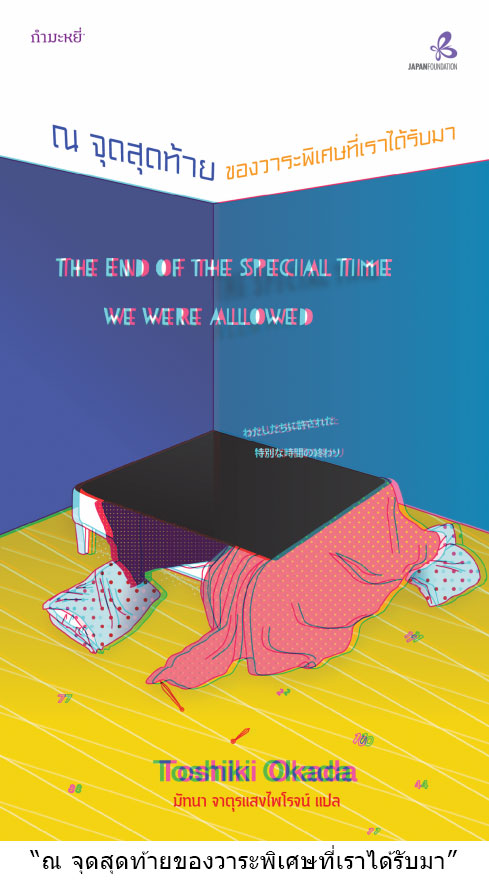 The Japan Foundation, Bangkok, in collaboration with Precog and Candide Books, proudly hosted a special talk and discussion on literature and theatre by the S.E.A. write award Thai author, Uthis Haemamool and the internationally acclaimed Japanese playwright/director, Toshiki Okada.
Toshiki Okada's debut novel, "The End of the Special Time We Were Allowed" (2007), had just been published in October 2016 in Thailand, thanks to the discerning choice for translation by the publisher Gamme Magie Editions and the translator Matana Jaturasangpairoj.
The novel is enthusiastically praised by the Japanese Nobel laureate in literature, Kenzaburo Oe, resulting in giving his second Oe Kenzaburo Prize to Okada's work in 2008.
Okada has indeed won a name for himself as a playwright/theatre director not only in Japan but also in the world even before his debut as an author, founding and directing his own theatre troupe "chelfitsch" since late 1990s. His award winning play "Five Days in March" was in fact shown in Bangkok in 2010 in the legendary Patravadi Theatre. Being edgy, Okada and chelfitsch are at the forefront of media and expert's attentions in the international theatre scenes.
On this commemorable occasion of publishing Okada's work for the first time in Thailand, we welcomed Uthis Haemamool, the S.E.A. write award winner from Thailand, to make a dialogue and discussion with Toshiki Okada, on the theme of literature and theatre. Equipped with profound knowledge and insights on both fields, two distinguished speakers stimulated us by freely and widely exchanging their words and ideas.
The event was held from 16:00 to 18:00 at Jam Factory with free admission. For this special occasion, we also welcomed the excellent interpreters; Artch Bunnag and Sho Fukutomi, both themselves are experts on literature and theatre. Their backups in interpretations had made the conversations smooth and natural, with almost no "lost-in-translation" moments.
Event Summary
Date & Time
16:00 – 18:00  Saturday 19 November 2016
Languages
Thai & Japanese with interpretations
Venue
The Jam Factory
Organized by
Supported by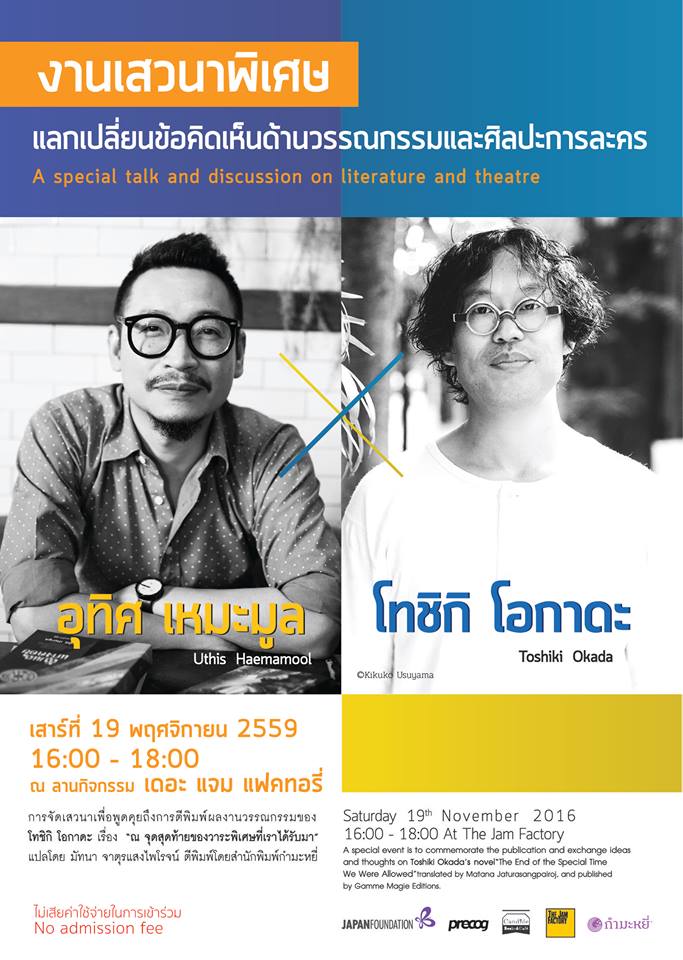 Promotional poster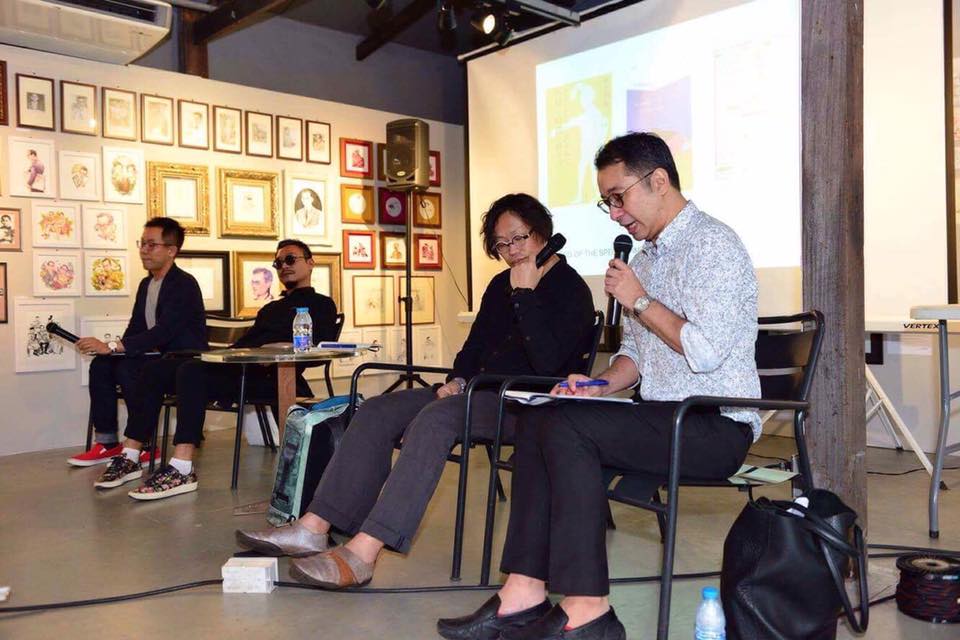 Talk and discussion on literature and theatre with Uthis Haemamool and Toshiki Okada accompanied by Sho Fukutomi and Artch Bunnag.
Audience in the room.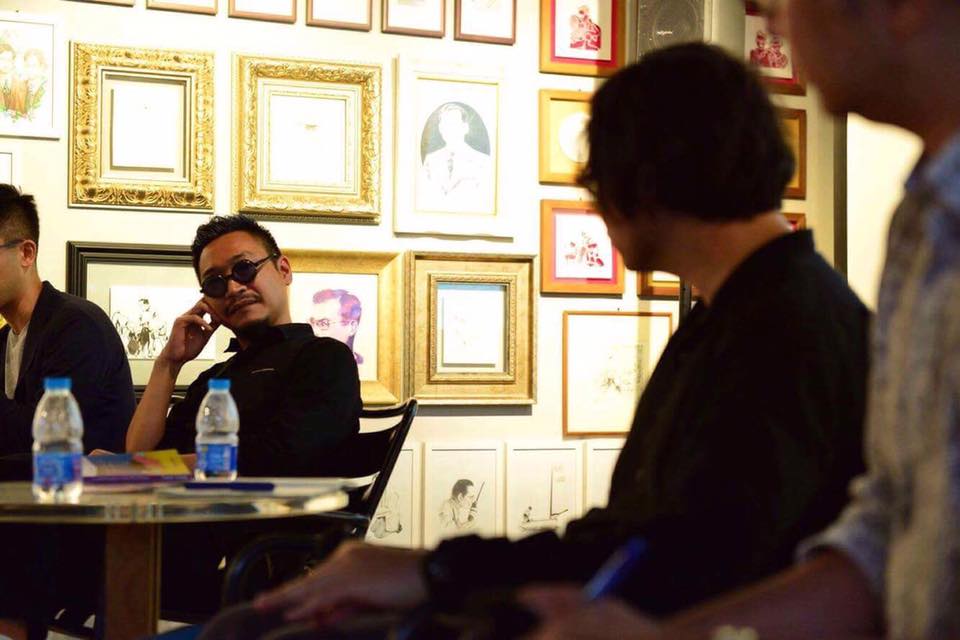 Discussion between Uthis Haemamool and Toshiki Okada.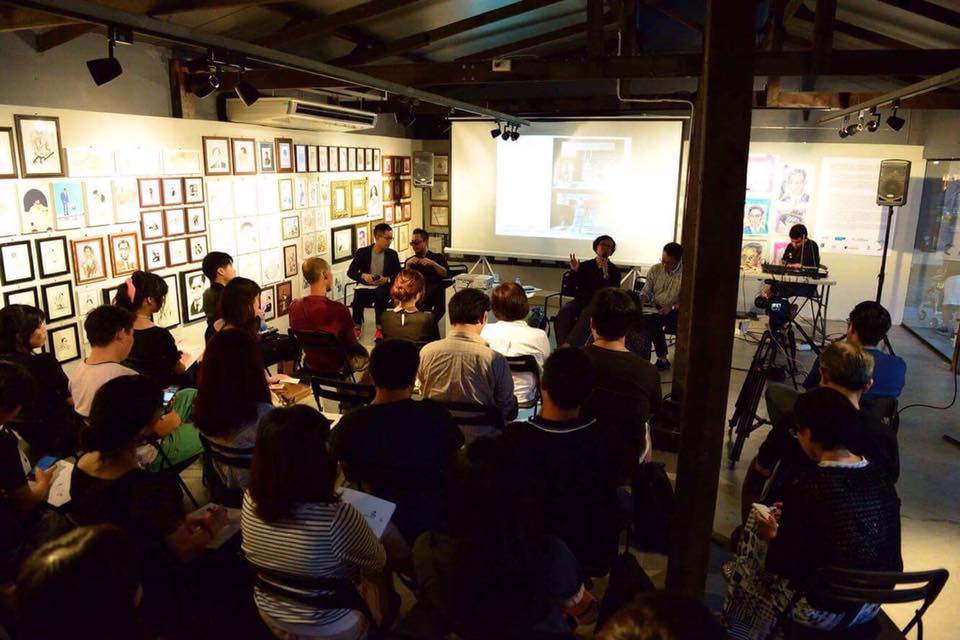 Taking questions from the audiences.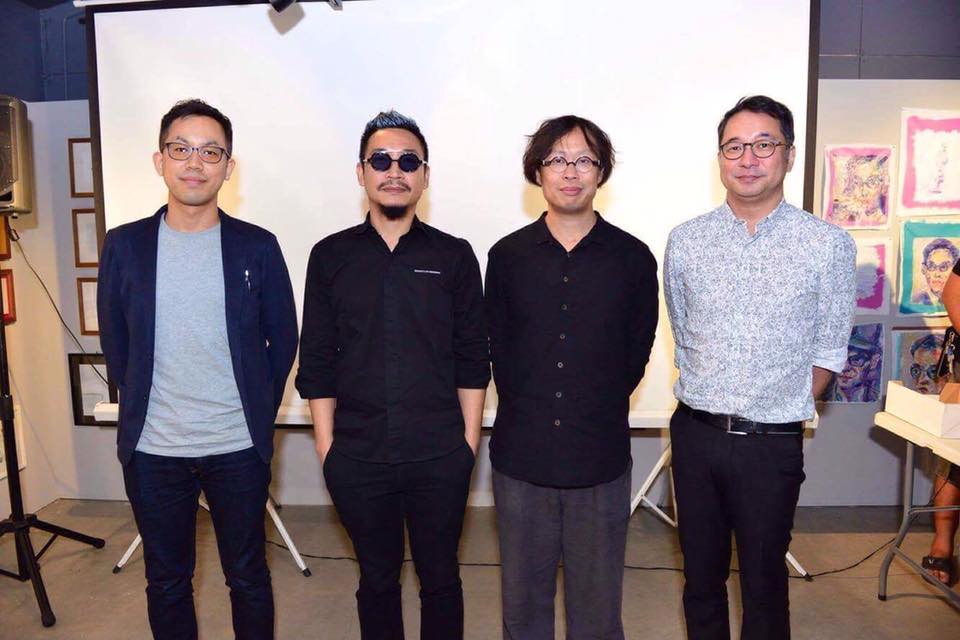 (From left) Sho Fukutomi, Uthis Haemamool, Toshiki Okada, Artch Bunnag