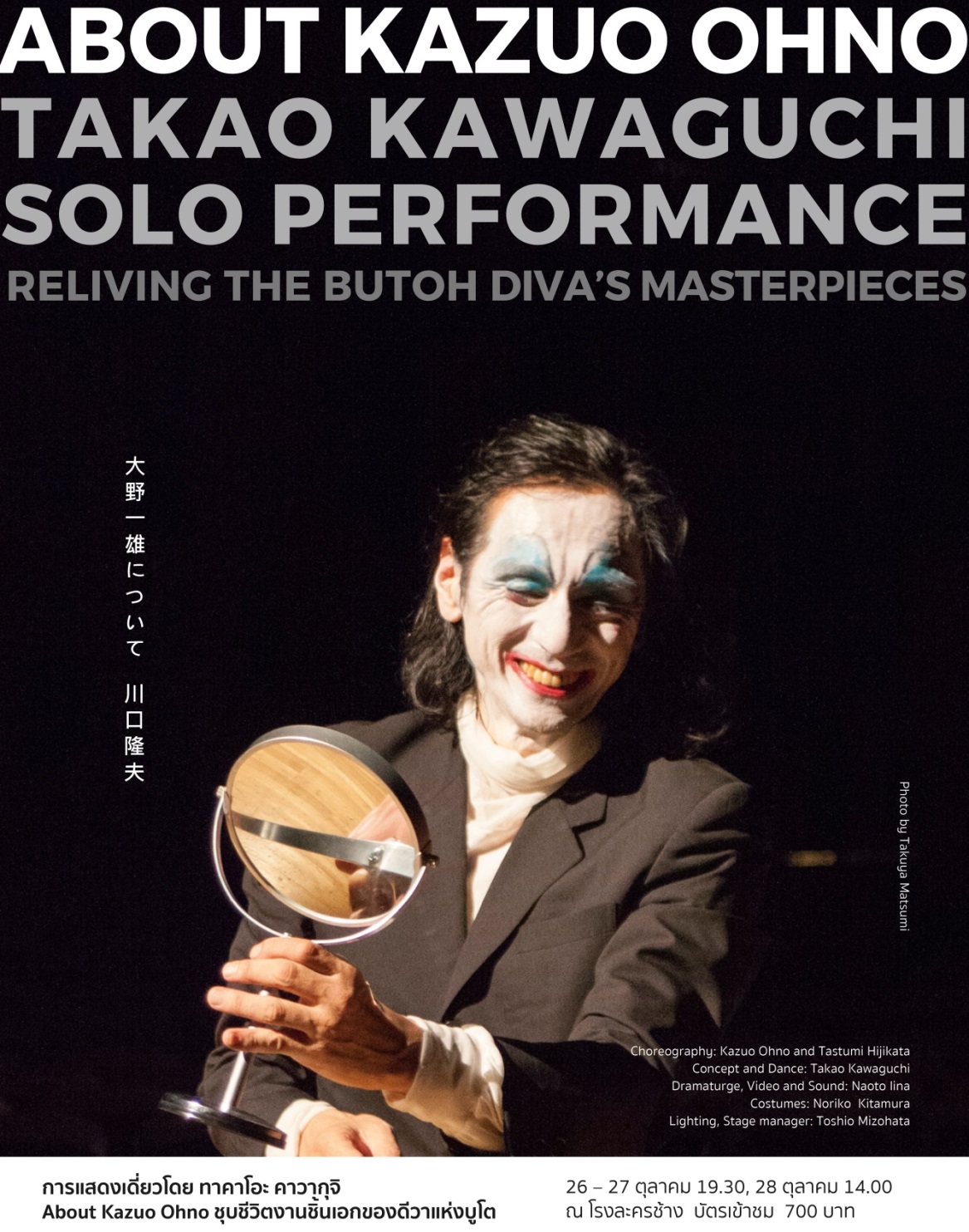 [Venue] Chang Theatre
[Date] Friday 26th – Sunday 28th October, 2018
The Japan Foundation, Bangkok and Chang Theatre has proudly present About Kazuo Ohno; a solo dance performance by Takao Kawaguchi. With all respect to the Butoh master; Kazuo Ohno, Takao will be reliving the Butoh Diva's masterpieces in order to portray and search for the connection between him and contemporary audiences. Three performances of About Kazuo Ohno were held at Chang Theatre from Friday 26th – Sunday 28th October 2018. A small exhibition; Modern Dance to Butoh: from Kazuo Ohno Archive, were also installed within the performance venue lobby for the public audience to see. The exhibition showed materials belonging to Kazuo Ohno Archive, including posters, videos and Takao's creative notes.
Takao Kawaguchi also conducted a workshop entitled Takao Kawaguchi's Body Sculpture Workshop: Experience the process of making "About Kazuo Ohno", for the registered general public on Saturday 27th October from 1 PM until 4 PM at Chang Theatre. In this workshop, participants had the opportunity to experience first-hand, the methods Takao used for creating this solo piece; tried to analyze and copy Kazuo Ohno's movements by observing the original excerpts from his masterpieces.
About Takao Kawaguchi
While joining the Japanese multimedia performance company Dumb Type from 1996 to 2008, Kawaguchi started his solo performance in 2000. His recent pieces include: "DiQueNoVes (Say You Don't See)" (2003), "D.D.D.- How Many Times Will My Heart Beat Before It Stops?" (2004), "Good Luck" (2008) and "TABLEMIND" (2011). He also worked on Butoh-related pieces such as: "The Ailing Dance Mistress– based on the texts of Tatsumi Hijikata" (2012), and "About Kazuo Ohno" (2013). He is active in various filed, such as being the director of the Tokyo International Lesbian and Gay Film Festival from 1996 to 1999.
Cast and staff
Choreography: Kazuo Ohno and Tatsumi Hijikata
Concept and Dance: Takao Kawaguchi
Dramaturge, Video and Sound: Naoto Iina
Costumes: Noriko Kitamura
Lighting, Stage manager: Toshio Mizohata
More about "About Kazuo Ohno" and Takao Kawaguchi:
https://www.kawaguchitakao.com/ohnokazuo/index_en.html
Facebook event page:
https://www.facebook.com/events/1883539158621063/
Previews/ reviews in the press:
https://www.nationmultimedia.com/detail/art/30356890?fbclid
https://www.bangkokpost.com/lifestyle/art/1560018/butohs-back-in-bangkok
"About Kazuo Ohno" performance at Chang Theatre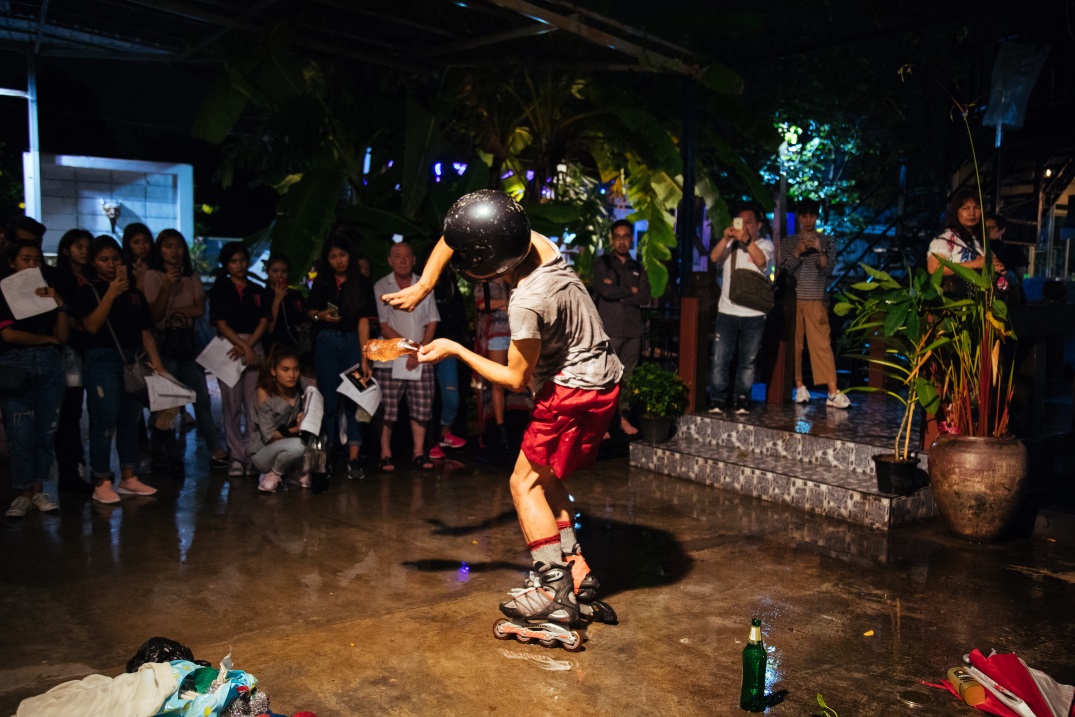 Preshow in front of the theatre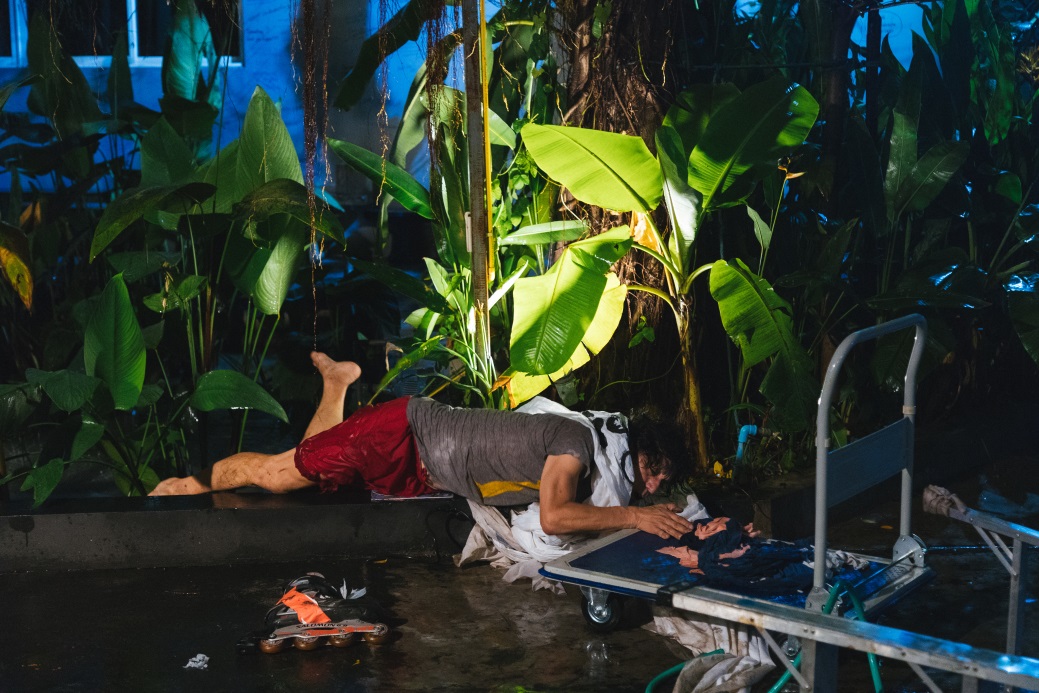 Preshow in front of the theatre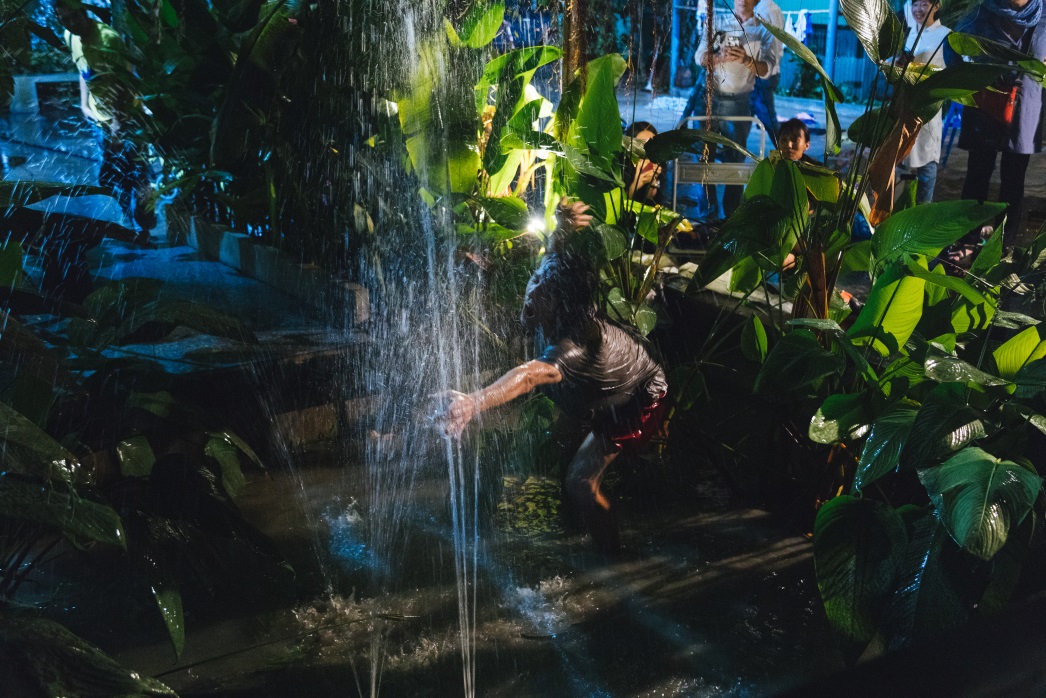 Preshow in front of the theatre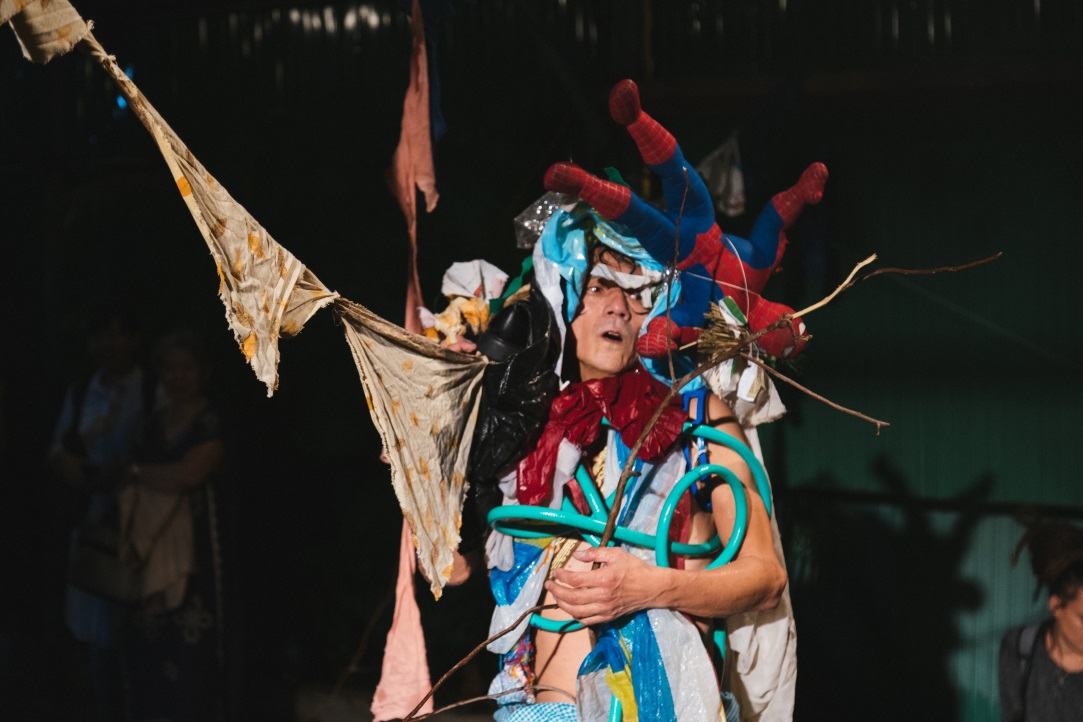 Moving the performance inside the theatre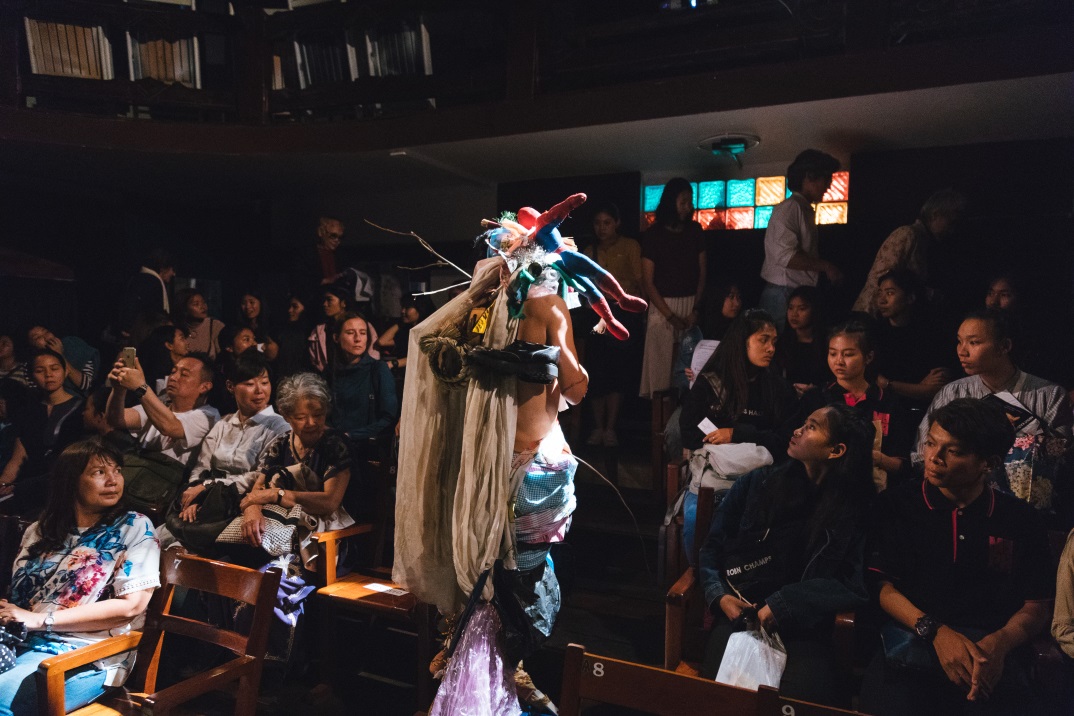 Moving the performance inside the theatre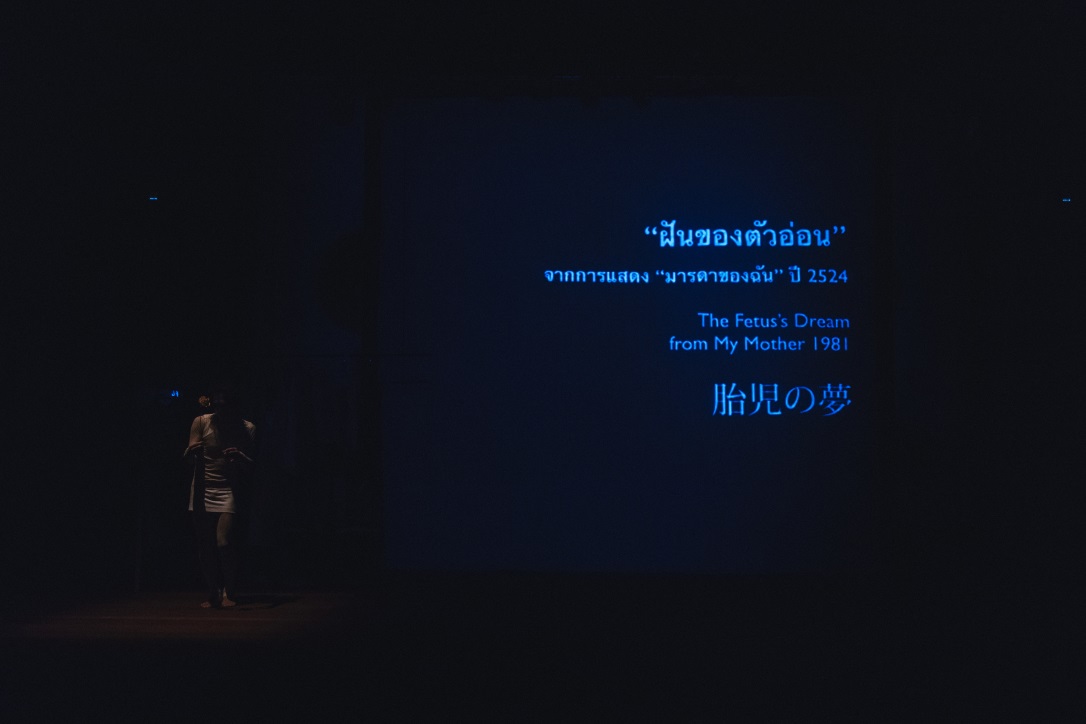 Performance inside the theatre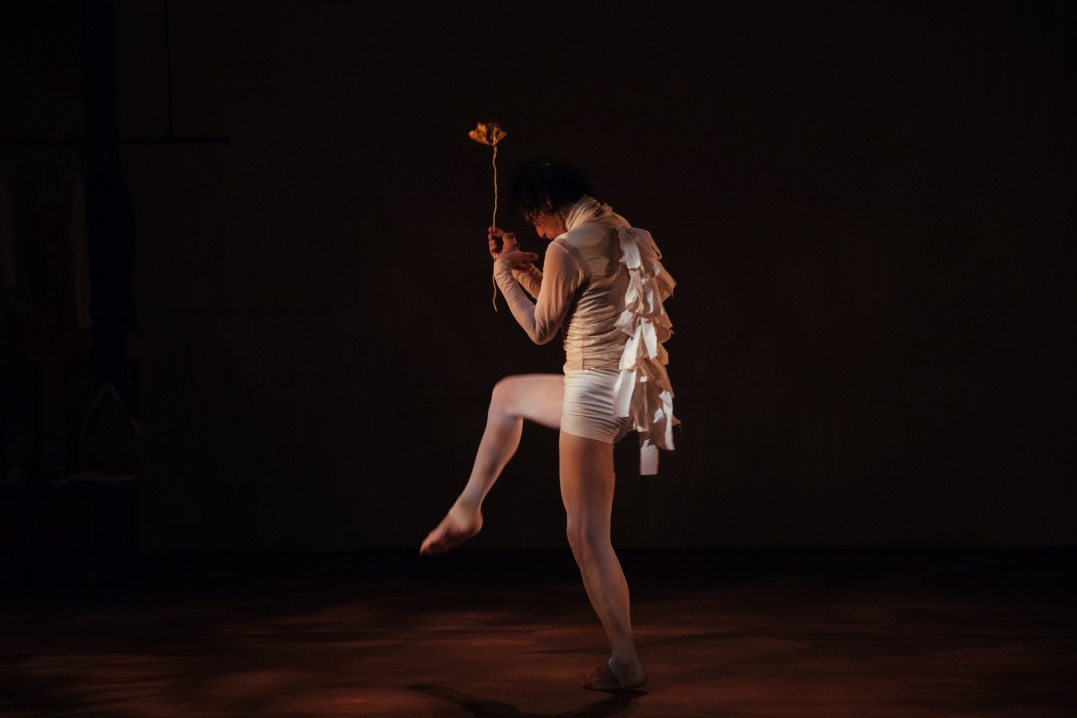 Performance inside the theatre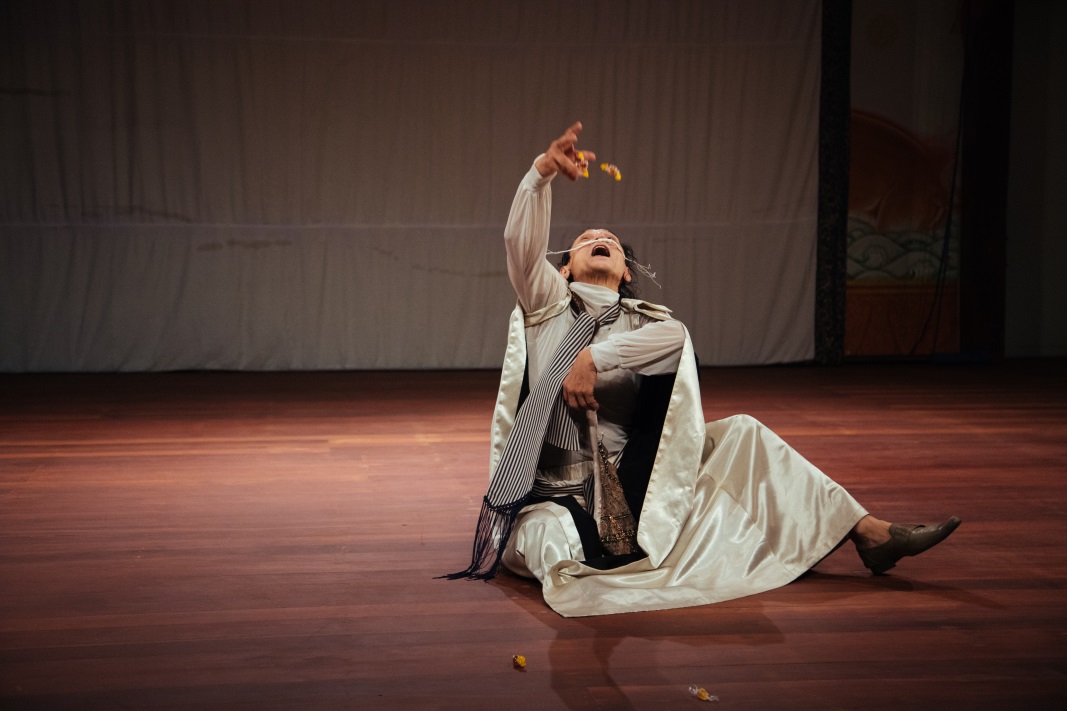 Performance inside the theatre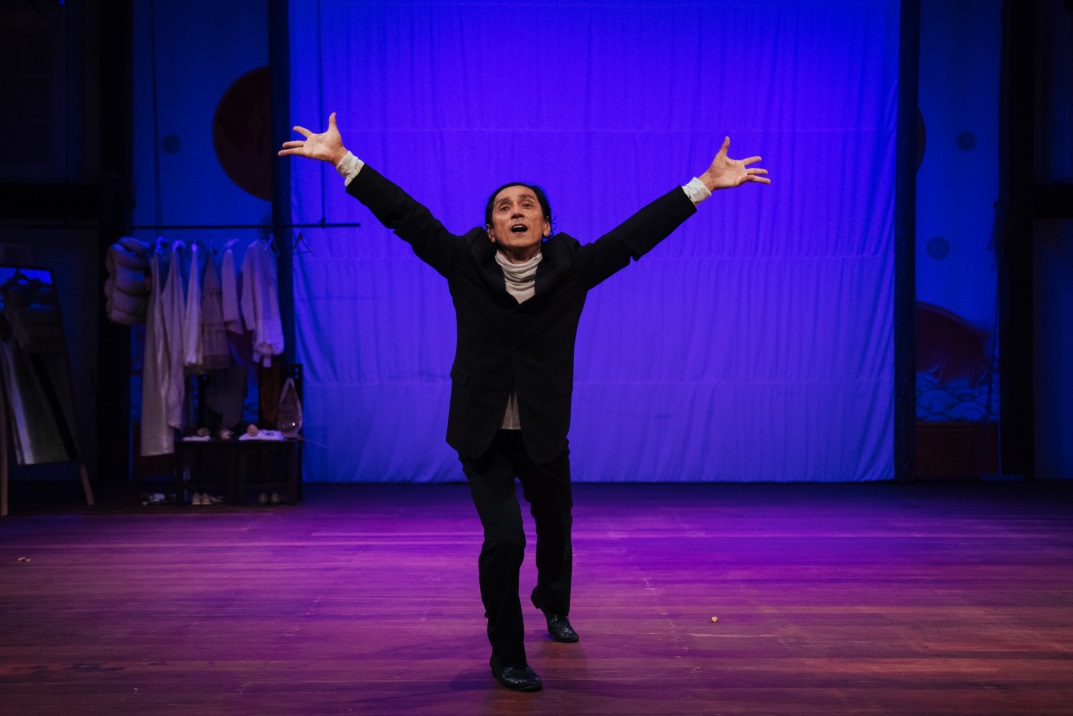 Performance inside the theatre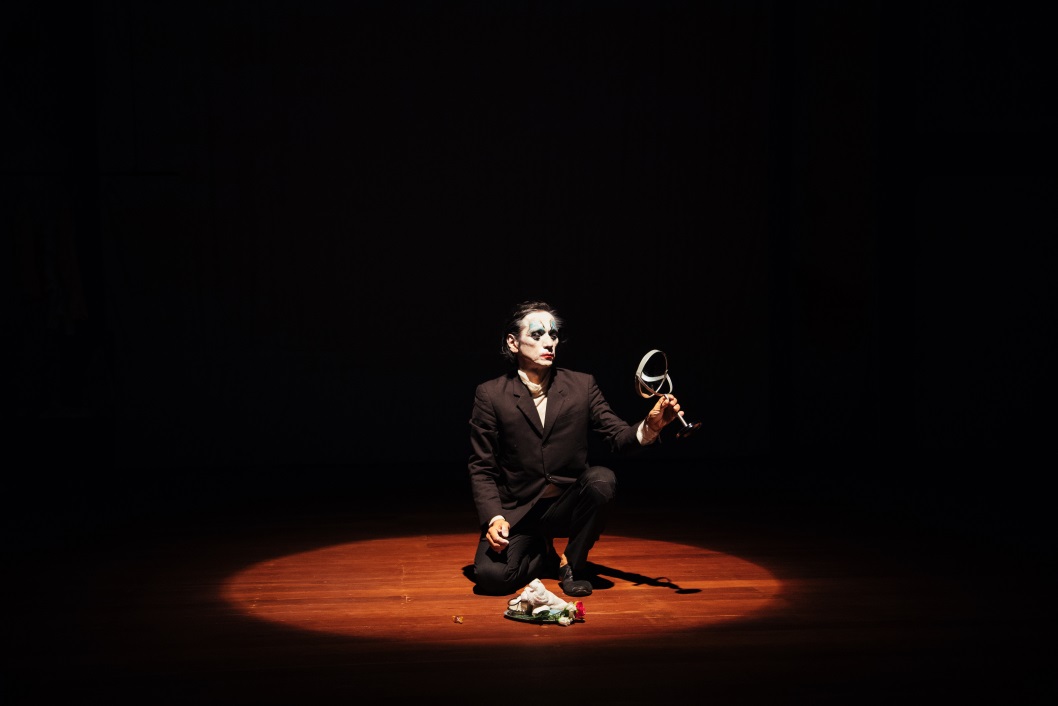 Performance inside the theatre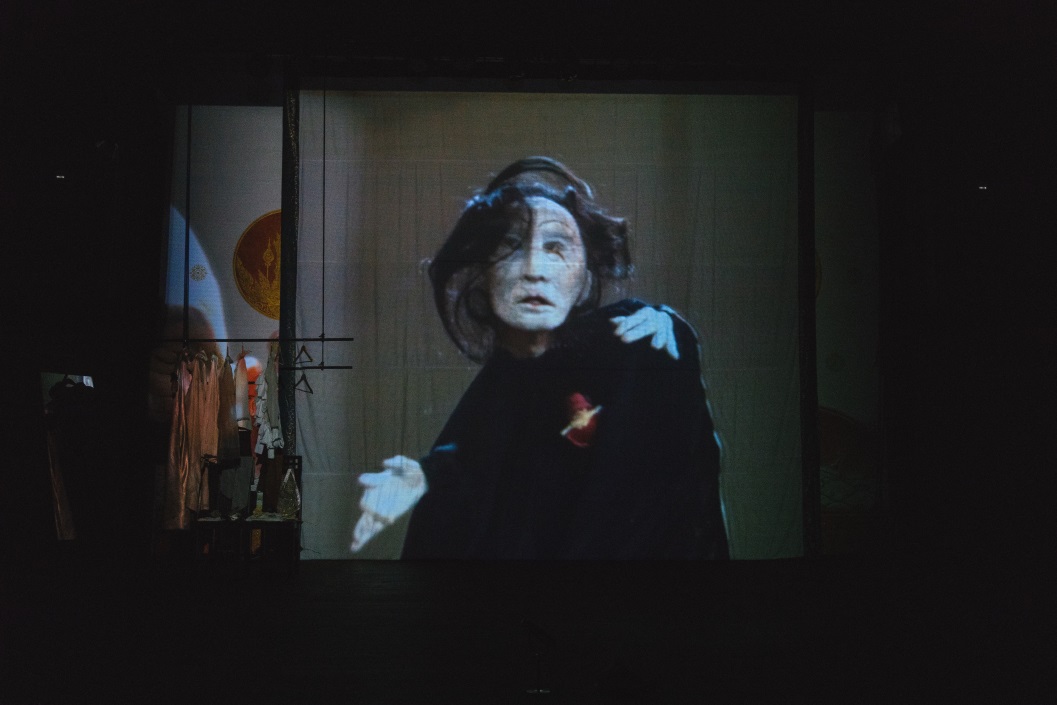 Video of Yoshito Ohno with Kazuo Ohno puppet as a part of the performance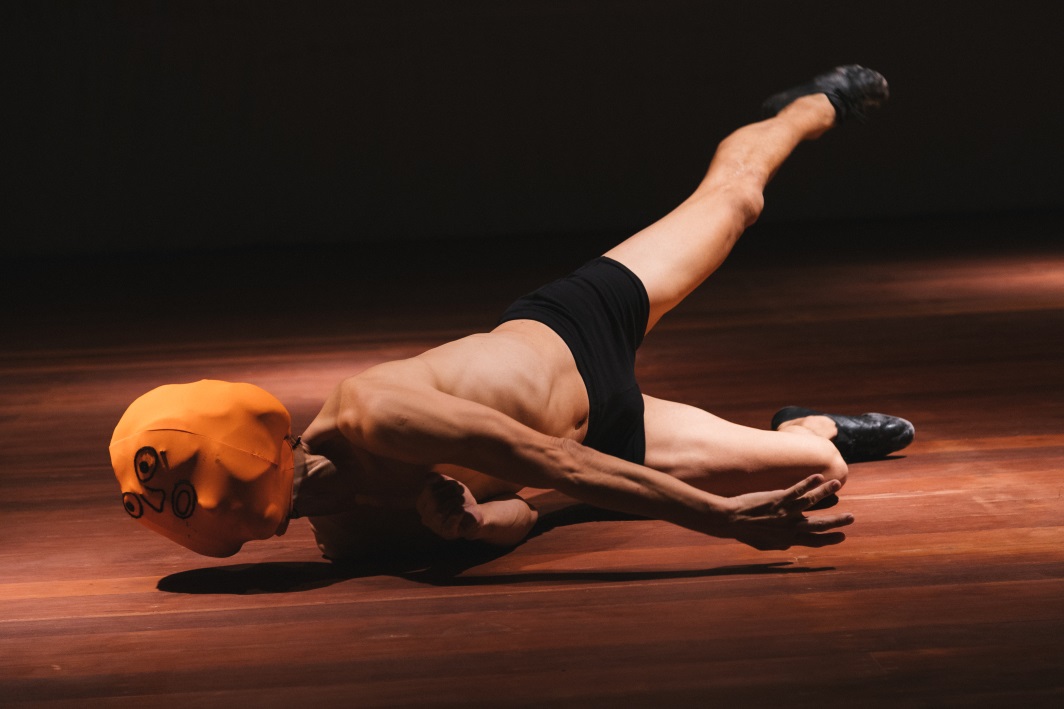 Performance inside the theatre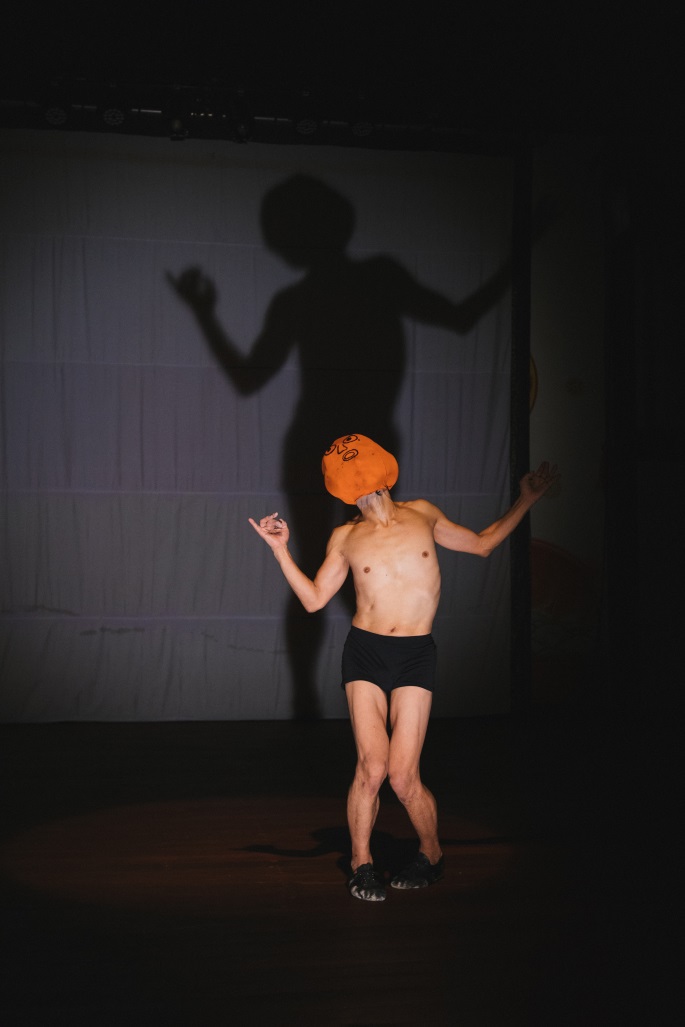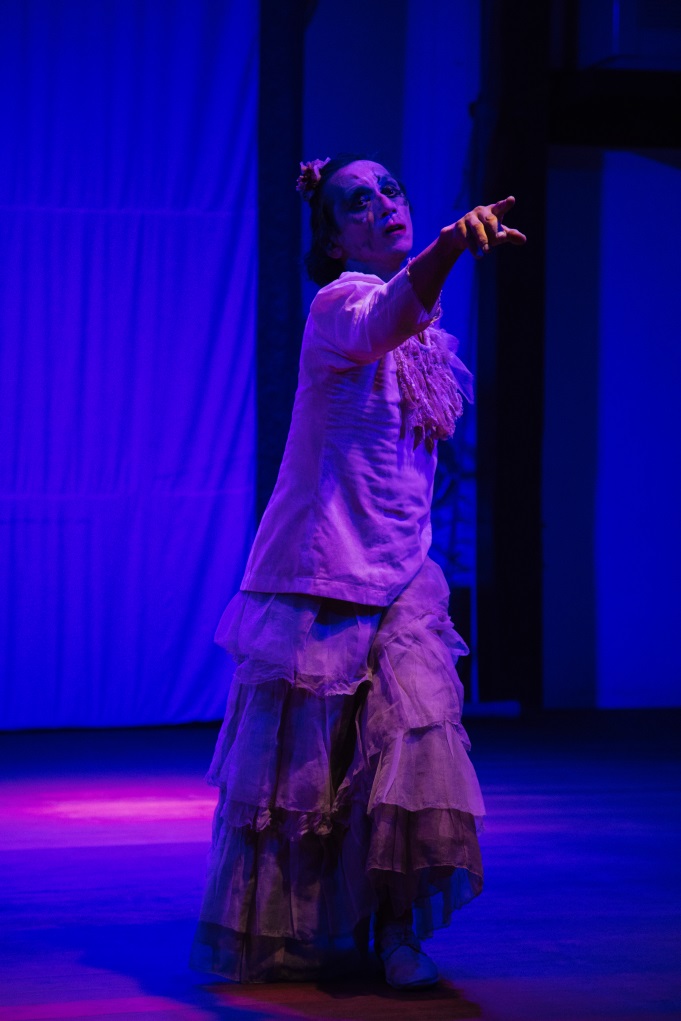 Performance inside the theatre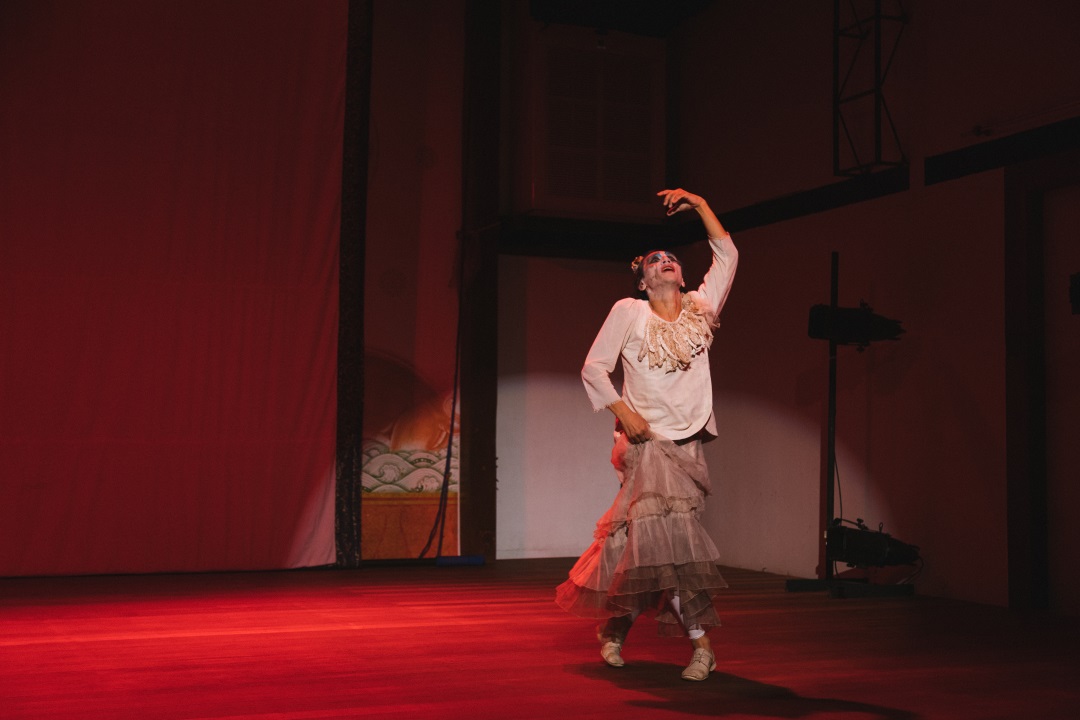 Performance inside the theatre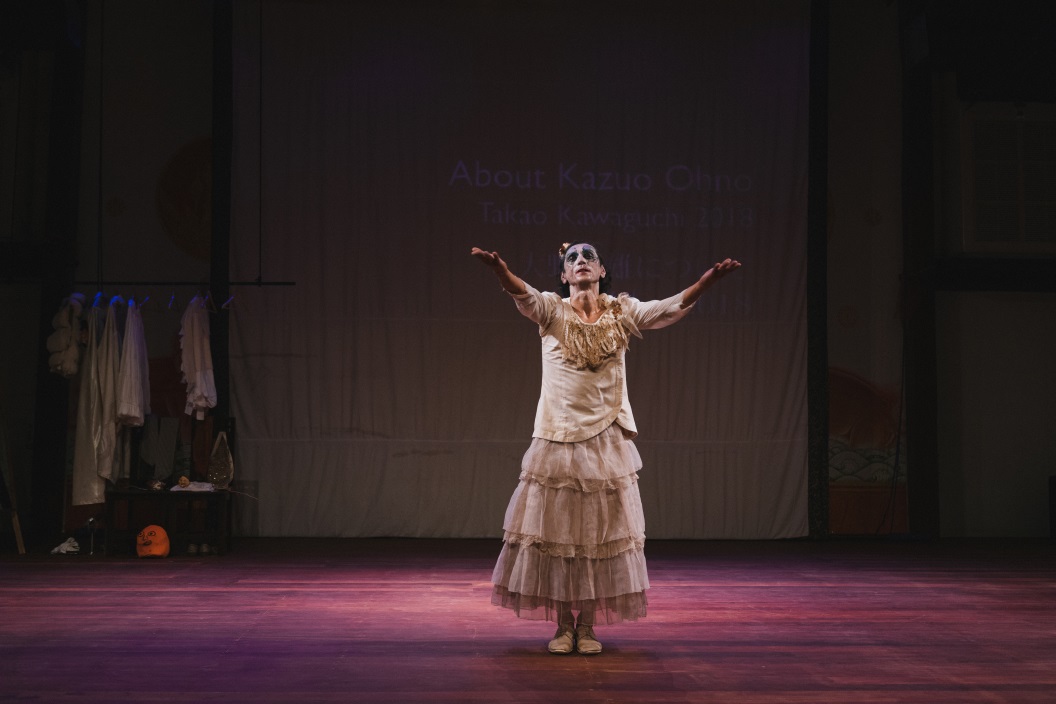 Greetings at the end of the performance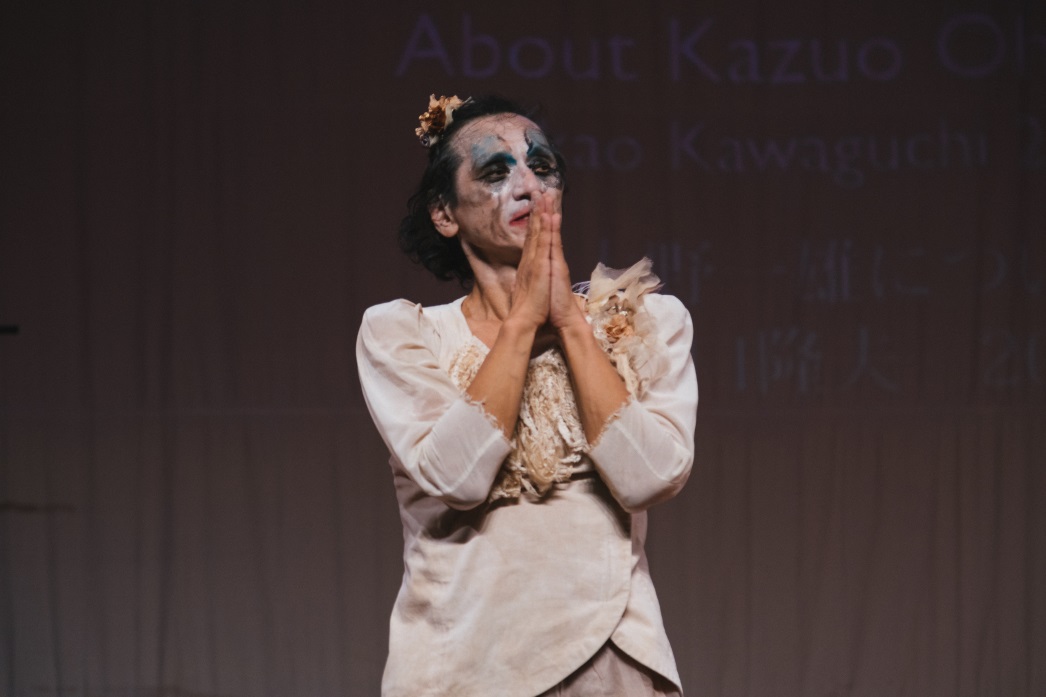 Greetings at the end of the performance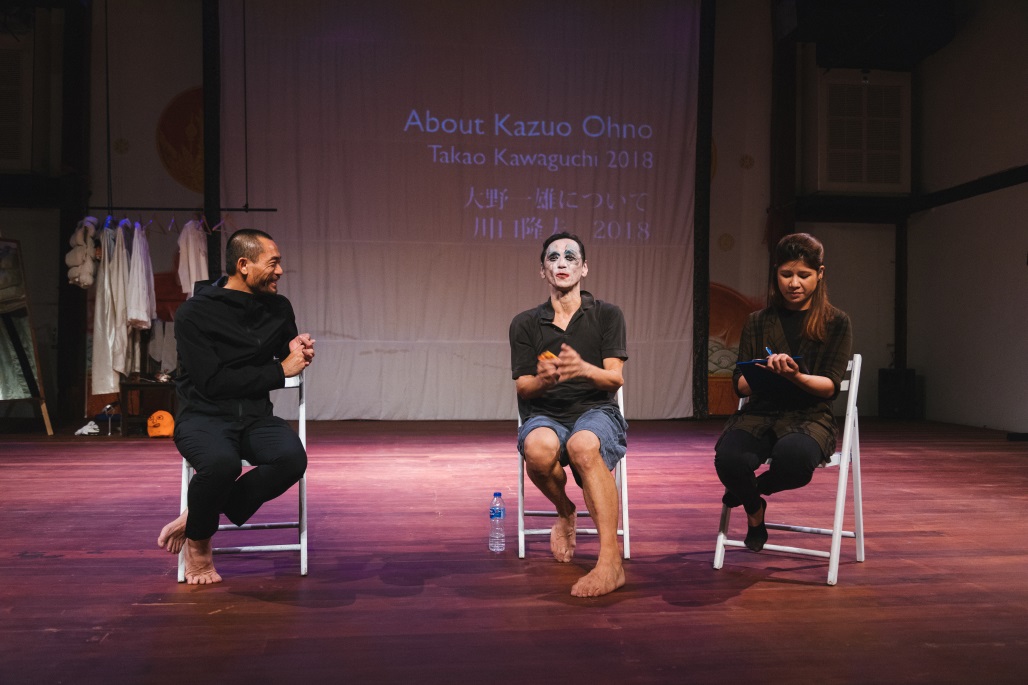 Post show discussion with Takao Kawaguchi and Pichet Klunchun; owner of Chang Theatre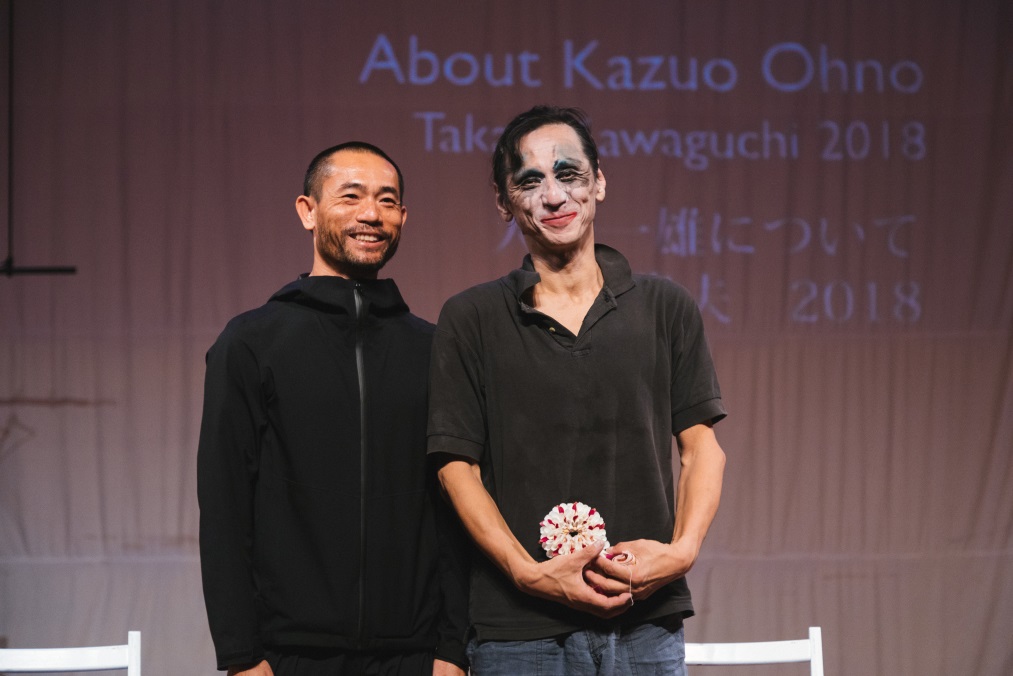 Pichet Klunchun with Takao Kawaguchi
Exhibition in front of the theatre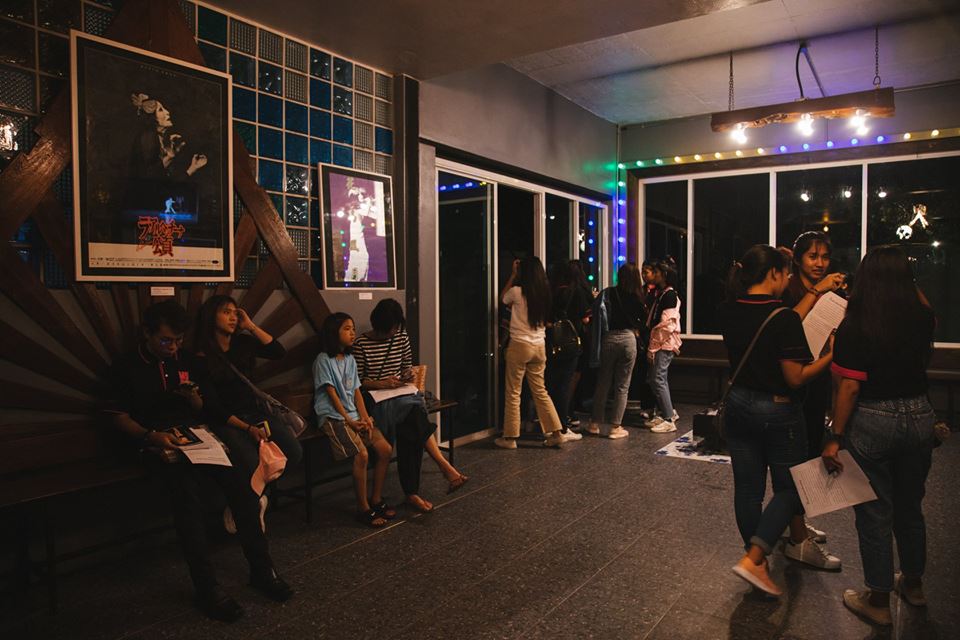 Original posters from Kazuo Ohno Archive
Original posters and performance recordings from Kazuo Ohno Archive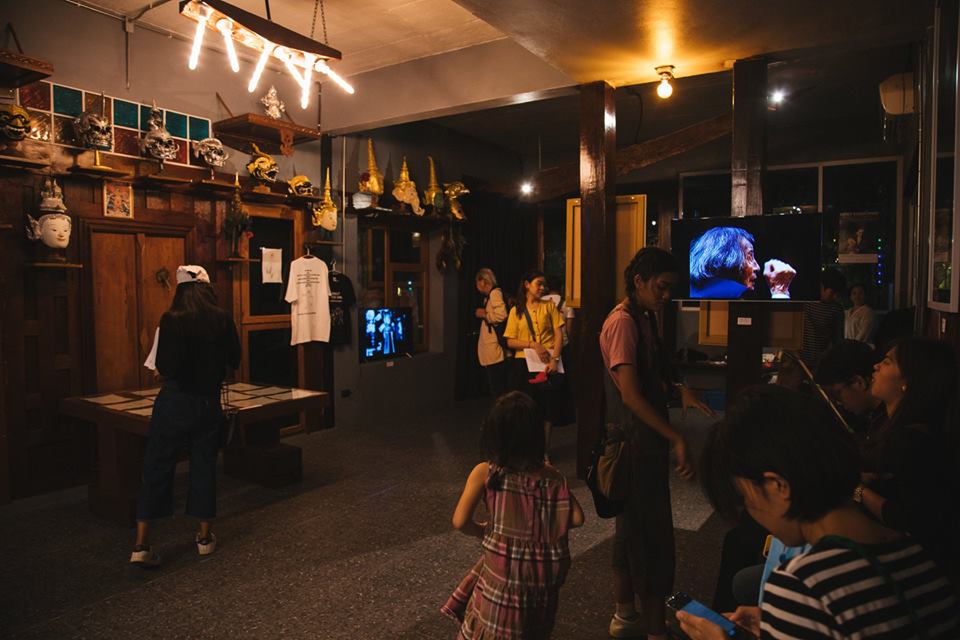 Original posters and performance recordings from Kazuo Ohno Archive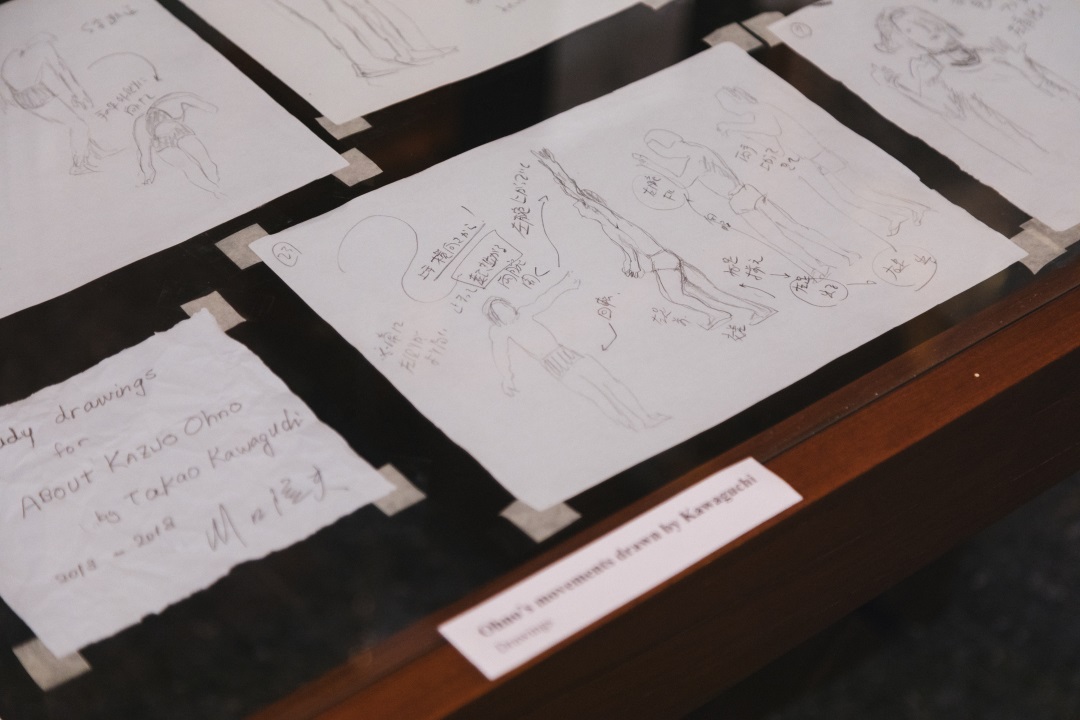 Sketches of Kazuo Ohno's movements drawn by Takao Kawaguchi
Registration area
Workshop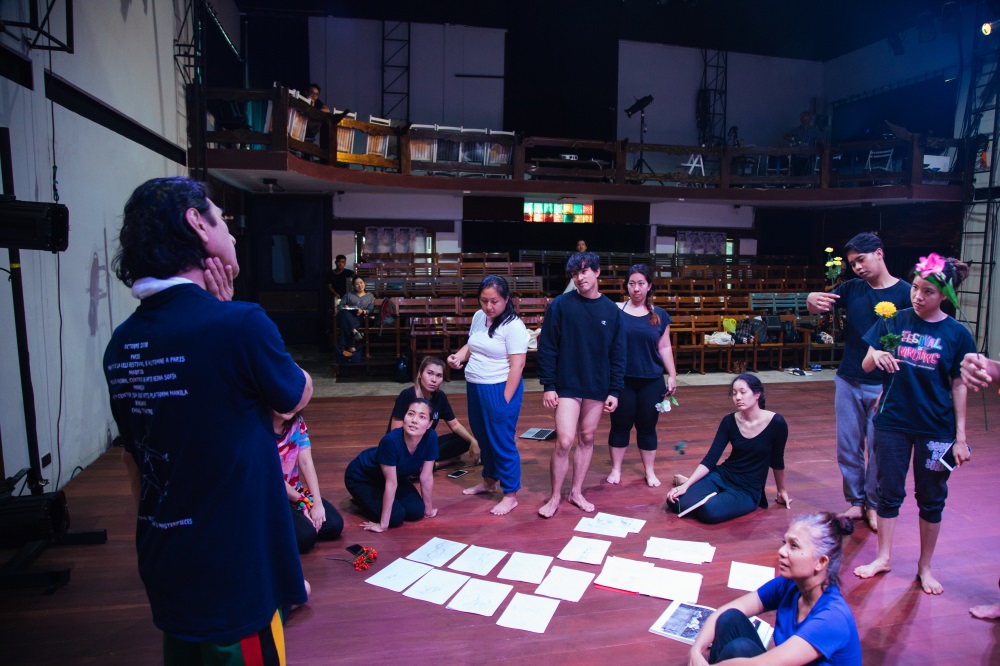 Studying Kazuo Ohno's movements from sketches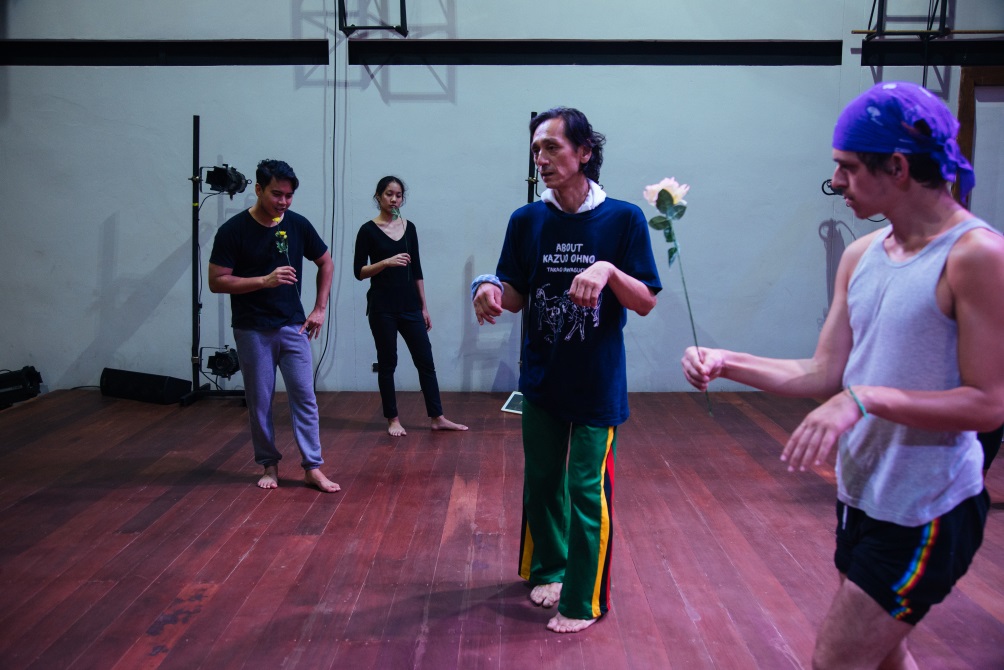 Trying to copy Kazuo Ohno's body posture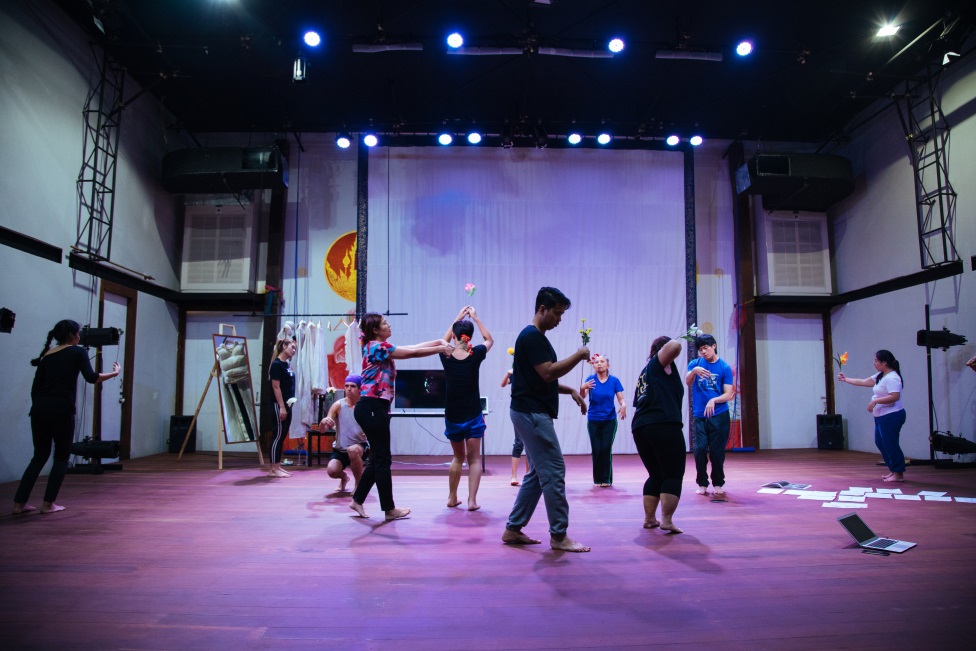 Trying to copy Kazuo Ohno's body posture and move
Performance schedule
Performance 1:
Friday 26th October 2018
Door open: 7:20 PM Show starts: 7.30 PM
Performance 2:
Saturday 27th October 2018
Door open: 7:20 PM Show starts: 7.30 PM
Performance 3:
Sunday 28th October 2018
Door open: 1:50 PM Show starts: 2 PM
Performance duration: 110 minutes
Venue: Chang Theatre (Prachauthit 59, Thunkgru)
Total audiences: 157 audiences
Takao Kawaguchi's Body Sculpture Workshop: Experience the process of making "About Kazuo Ohno" 
Saturday 27th October 2018 ǀ 1 – 4 PM ǀ Chang Theatre

Total participants: 16 people (Dancers, performers, artists or individuals with basic movement skills)
Co-organized by the Japan Foundation, Bangkok and Chang Theatre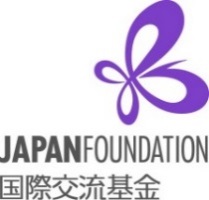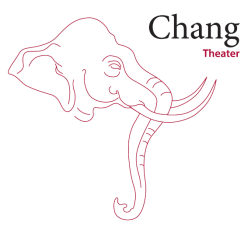 Supported by
Light Source Co., Ltd., Embassy of Japan in Thailand, Japanese Association in Thailand and, Joshibi University of  Art and Design