Another Story: 
a mime-based
performance
Shuji Onodera returns to
Thailand after over a decade
With "Company Derashinera"
Wednesday 13th– Thursday 14th January 2016
at Bangkok Art and Culture Center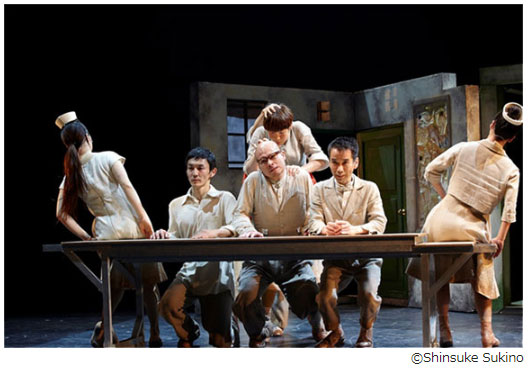 The Japan Foundation, Bangkok, in partnership with Bangkok Art and Culture Center proudly presented a unique physical theater-like performance by Company Derashinera, led by Shuji Onodera whose works have been gaining attention from various generations of audience not only in Japan, but in many countries around the world. Their one-of-a-kind work defies being categorized as either dance or theater, or even dance-theater. Their ever-expanding range of works is combined with mime, contemporary dance, ballet, butoh, acting and more.
*Company Derashinera is led by Shuji Onodera. The company was founded after their Performance Theatre Water and Oil, a mime-based company, disbanded in 2006 after 10 years activities. Although the choreographies of the company's works are based on mime techniques, the expression is original and different from preexisting dance-theater. Set design for each production is excellent and highly praised. The company's debut production, Fugue X, was extremely well-received in Japan, and continued on to presentations in Poland and France.
Directed and Written by: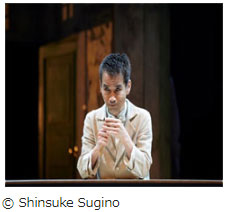 Shuji Onodera
Shuji Onodera was trained mime at the Mime Institute of Japan. In 1995, he formed the Performance Theatre Water and Oil.  Since then he has been in charge of the direction and choreography for all performances created by the company. They were honored with The Herald Angel Award at The Edinburgh Festival Fringe 2001. The group has toured in twenty-two cities of nine countries abroad as well as in twenty-two cities in Japan until their disbandment in March 2006. In September 2006 for a year, he resided in Paris under a fellowship "New Artists Overseas Research Program" by the Agency for Cultural Affairs of Japan. Upon his return to Japan in 2007, he established a new group Company Derashinera to create his own works. In 2008, he tirelessly created 2 new pieces "Fugue X" and "A Woman's House." "Fugue X" was performed abroad in Mimos International Mime Festival (France) and International Mime and Physical Theatre in Warsaw (Poland).
Starring:
Yusuke Oba, Takashi Oshita, Momoko Fujita, Rina Zakiyama, Shuji Onodera
Plot:
This performance consisted of an omnibus of two separate plays.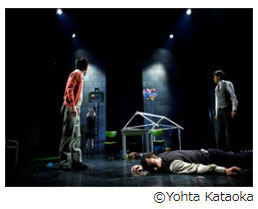 Part 1: Another Story (23 minutes)
This is a road movie of two men and one woman. They visit a bowling alley and a restaurant during a journey. Through the whole journey, they have no words.
Part 2: An Occurrence of a Night (45 minutes)
This is a dream of one night. It is a proof of being. It is said to be existence. It maintains that non-existence exists. It doubts even the existence. This is a portrait of the non-existence world.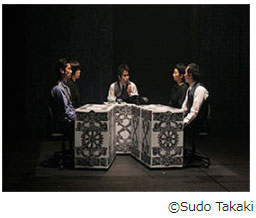 Performance information
◊ Time:
Wednesday 13th – Thursday 14th January 2016 (7.00 p.m. Open, 7.30 p.m. Start)
◊ Venue:
Studio 4th Floor, Bangkok Art and Culture Center (BTS National Stadium Station)
Mime / Physical Movement Workshop by Shuji Onodera
Beginner Class: January 16, 2016 (Sat) 13:00 – 15:00
Artist Class: January 17, 2016 (Sun) 13:00 – 15:00
Faculty of Music and Performing Arts, Burapha University
Monday 18 January 2016
Centre for the Promotion of Arts and Culture, Chiang Mai University
Wednesday 20 January 2016
Fine and Applied Arts Program in Performing Arts, Khon Kaen University
Friday 22 January 2016
Organizers::
Organized by Company Derashinera and the Japan Foundation, Bangkok
In partnership with Bangkok Art and Culture Center
Supported by Arts Council Tokyo and Agency for Cultural Affairs, Government of Japan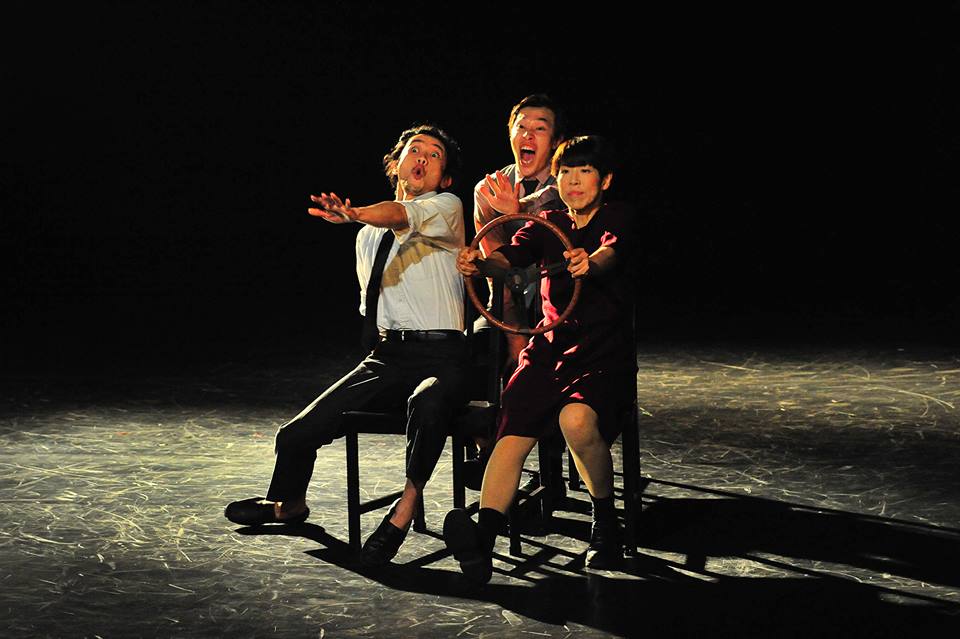 Photos of the performance in Bangkok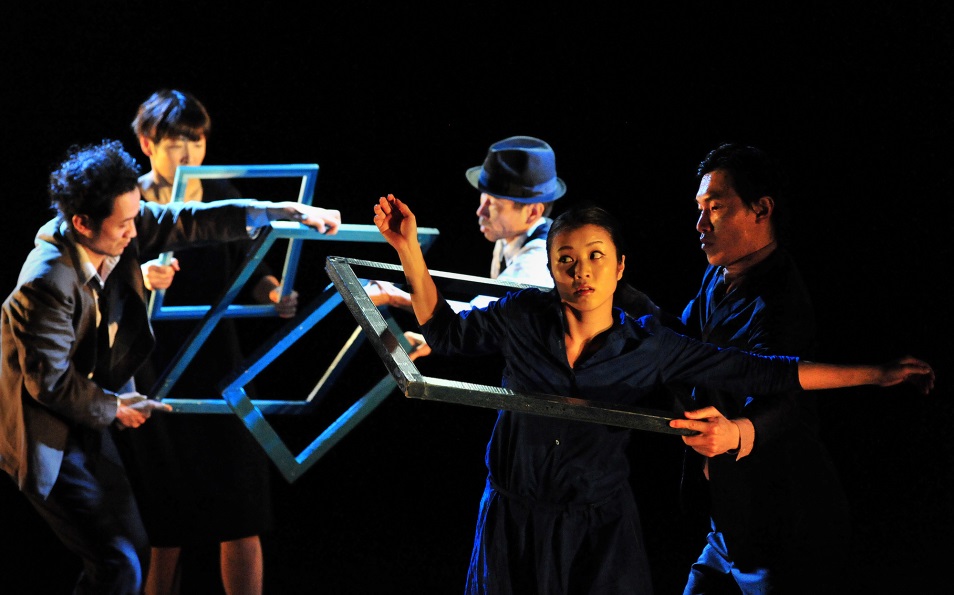 Photos of the performance in Bangkok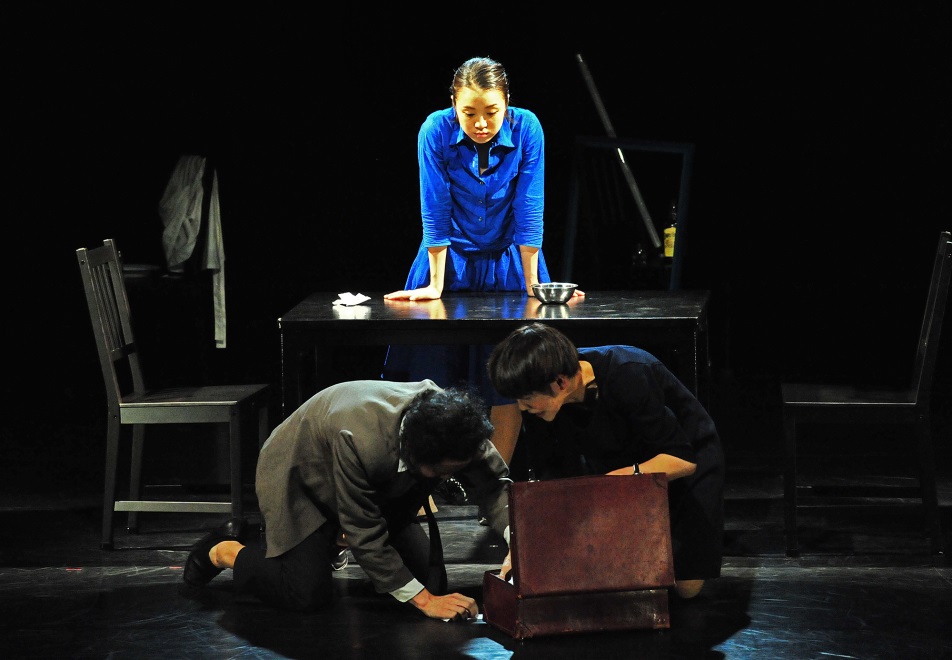 Photos of the performance in Bangkok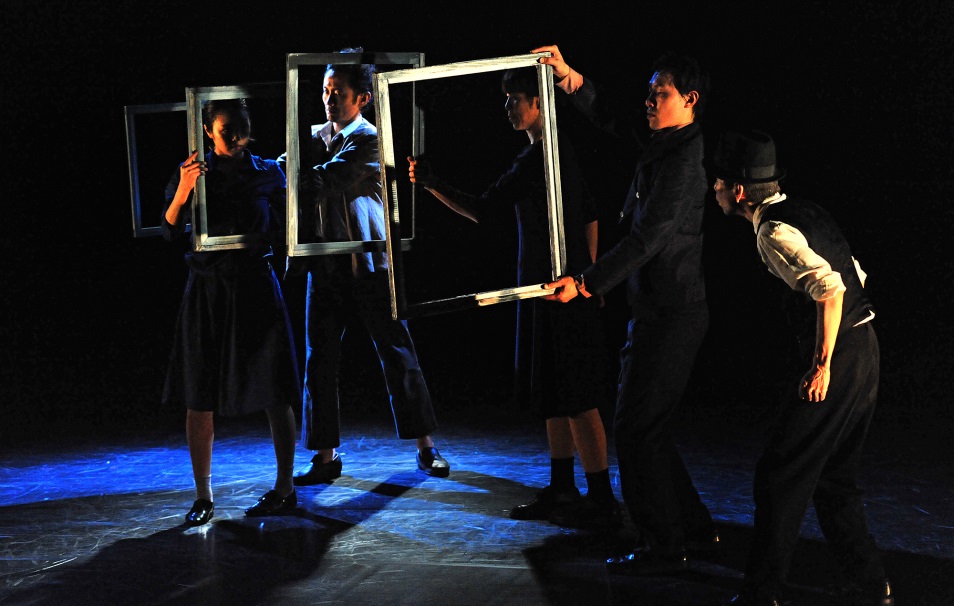 Photos of the performance in Bangkok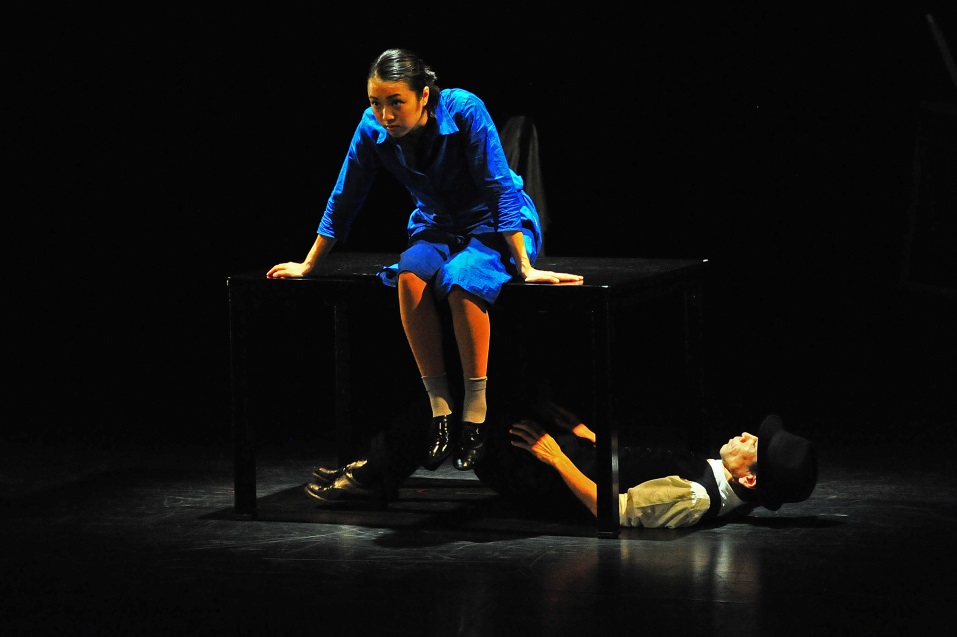 Photos of the performance in Bangkok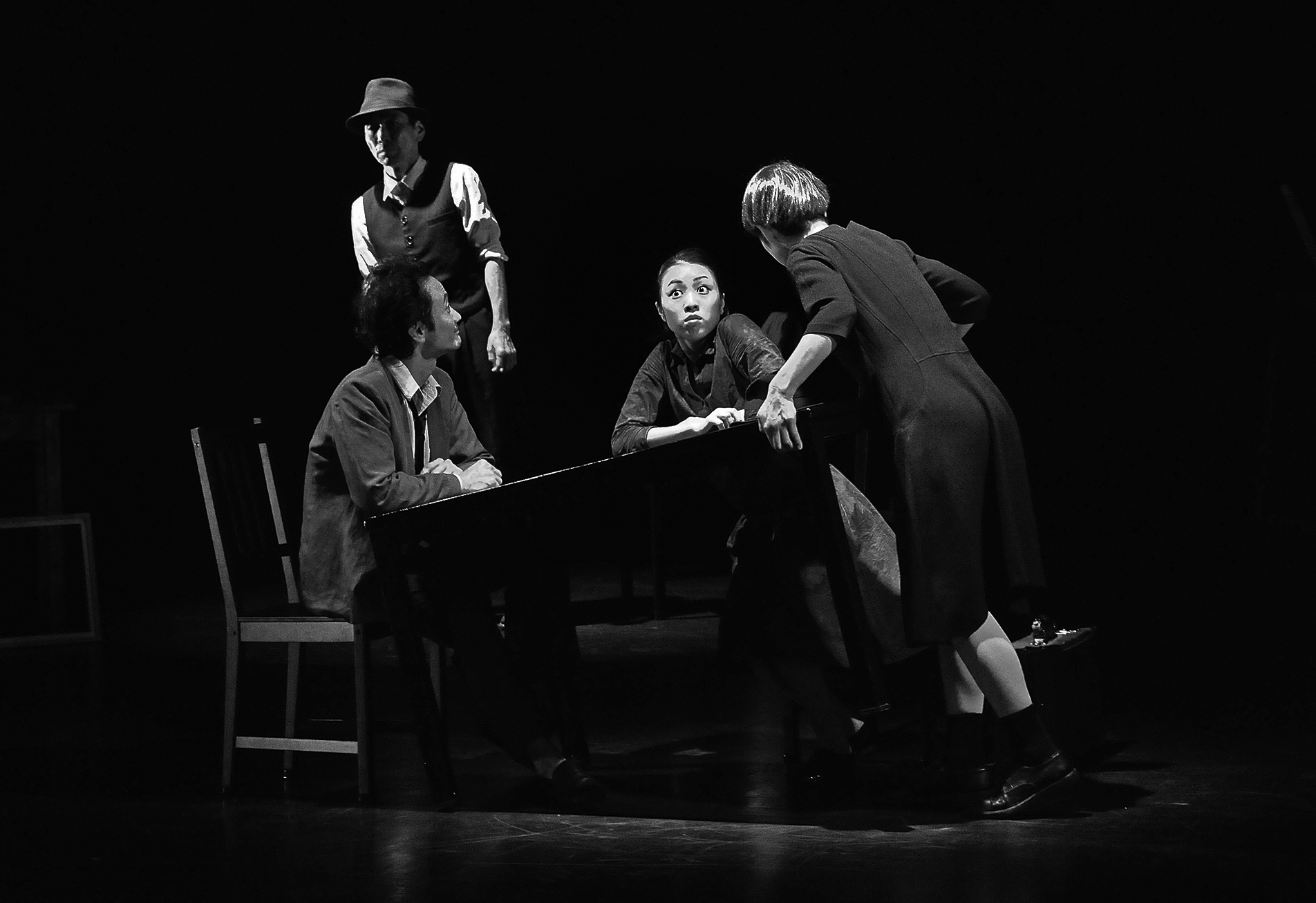 Photos of the performance in Bangkok