Asian Youth Jazz Orchestra,
ASEAN Tour 2015 in Bangkok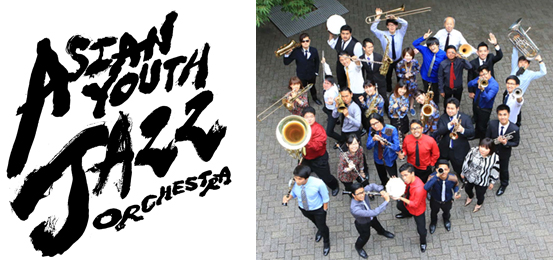 ◆Asian Youth Jazz Orchestra, ASEAN Tour 2015 in Bangkok◆
[Date] Sunday 4 October 2015
[Venue] Aksra Theatre  King Power
[Admission] 657 audiences
The Japan Foundation Asia Center presented "Asian Youth Jazz Orchestra, ASEAN Tour 2015 in Bangkok".
The Asian Youth Jazz Orchestra (AYJO) is a multinational jazz orchestra that comprises 28 motivated young musicians from Japan, Indonesia, Philippines, Singapore, Malaysia and Thailand through auditions held in Japan and the respective Southeast Asian countries.
Before the concert in Thailand, AYJO tour had run through Indonesia, Philippines, Singapore and here in Thailand on Sunday 4th of October, 2015 at Aksra Theatre King Power at Rangnam road before the troupe continues their concert tour in Malaysia. At the end of January 2016, the impressive results of their hard work was presented in a concert in Japan.
The Music Directors for AYJO were Osamu Matsumoto, a trombone player and jazz lecturer at a college of music who has composed and arranged numerous works for big bands and wind orchestras including the Yosuke Yamashita Special Big Band, and Mayuko Katakura, a female pianist who has come under the spotlight since graduating from Berklee College of Music and the Julliard School. Starting from mid-August for about 10 days, AYJO had undergo intensive rehearsals, and from mid-September commenced a performance tour in Southeast Asia lasting for about a month, bringing with them a wide variety of music including JAZZ pieces created during the rehearsals, original pieces that harness the youthful sensitivities of the participating musicians, and new pieces provided by outstanding musicians.
The valuable experiences that the participants gained through their AYJO activities helpped them grow by leaps and bounds, and provided an excellent opportunity for developing the potential of those who will lead the next generation of musicians.
The 28 young musicians had also deepen their bonds of friendship with one another through the rehearsals and concerts, and put their collective effort into creating music that resounds with a brilliant energy across Southeast Asia and Japan.
◆Exchange Program  ― 'Ad Lib Solo Lecture' ― ◆

Prior to the concert, on Friday 2nd of October, 2015, we held an exchange program in which Mr. Osamu Matsumoto and Ms. Mayuko Katakura gave the lecture about the 'Ad Lib Solo," a key part of the Jazz music performance, at the College of Music, Mahidol University. This program is presented by The Japan Foundation, Bangkok, supported by College of Music, Mahidol University, The Conservatory of Music, Rangsit University, Faculty of Music, Sirapakorn University.
[Date] Friday 2 October 2015
[Venue] College of Music, Mahidol University (Salaya Campus)
[Admission] 99 participants
<AYJO Musicians>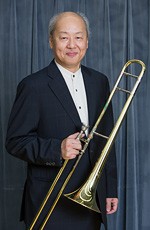 Osamu Matsumoto (Director, Conductor, Composition, Arrangement / Japan)

Osamu Matsumoto is a representative Japanese trombone player, arranger, conductor, and composer who is involved in live performances, concerts, and recording activities with numerous renowned big bands and jazz musicians. With the Yosuke Yamashita Special Big Band, a representative big band in Japan, he has arranged major classical works through an innovative approach with impressive results. These include "Rhapsody in Blue", "Bolero", "Pictures at an Exhibition", and "From the New World", all of which were highly appraised just recently. Apart from his performing activities, he also teaches jazz trombone and jazz arrangement at a music college as a part of his motivated efforts to guide the young. He serves as the Music Director in the AYJO project. His outstanding solo albums include "Wafu" and "Aoki Sora ni Mimodaete."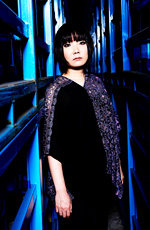 Mayuko KATAKURA(Director, Piano / Japan)

Born in Sendai, both of her parents are professional jazz musicians, and was raised listening to jazz from a young age. Mayuko Katakura studied jazz piano at Senzoku Gauen Junior College, Berkley College of Music, and The Julliard School. She is currently an active jazz musician in Japan and overseas, and is anticipated to be one of the most successful jazz pianists in Japan. In 2006, she won the Mary Lou Williams Women in Jazz Pianist Competition, and her first leader album "Inspiration" was awarded the New Star Award in the 43rd Swing Journal Jazz Record Award, among many other awards that she has received. She serves as the piano and rhythm section instructor for the AYJO.
Concert Photos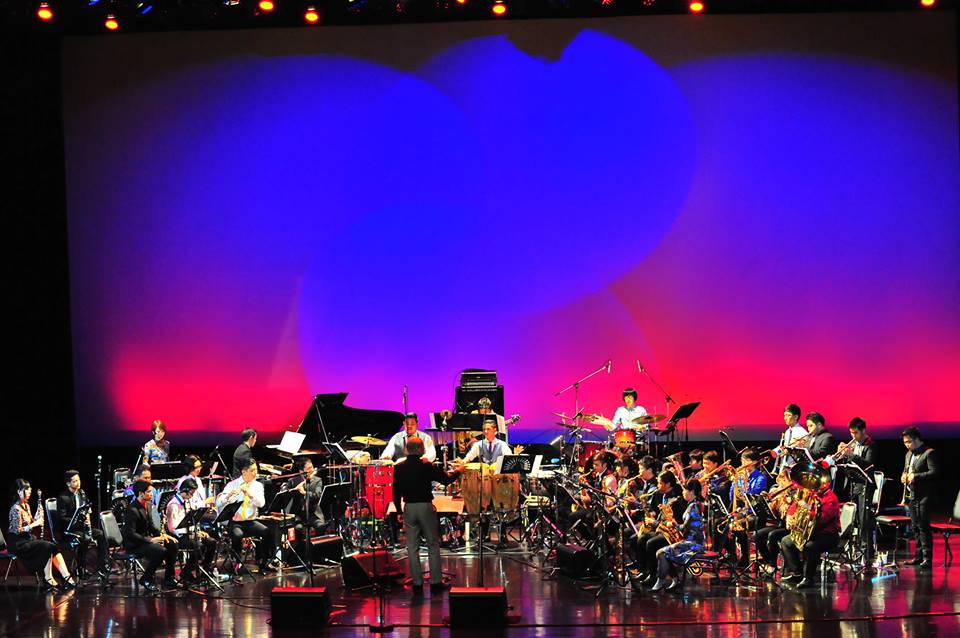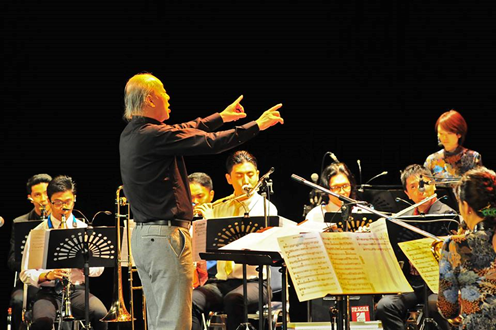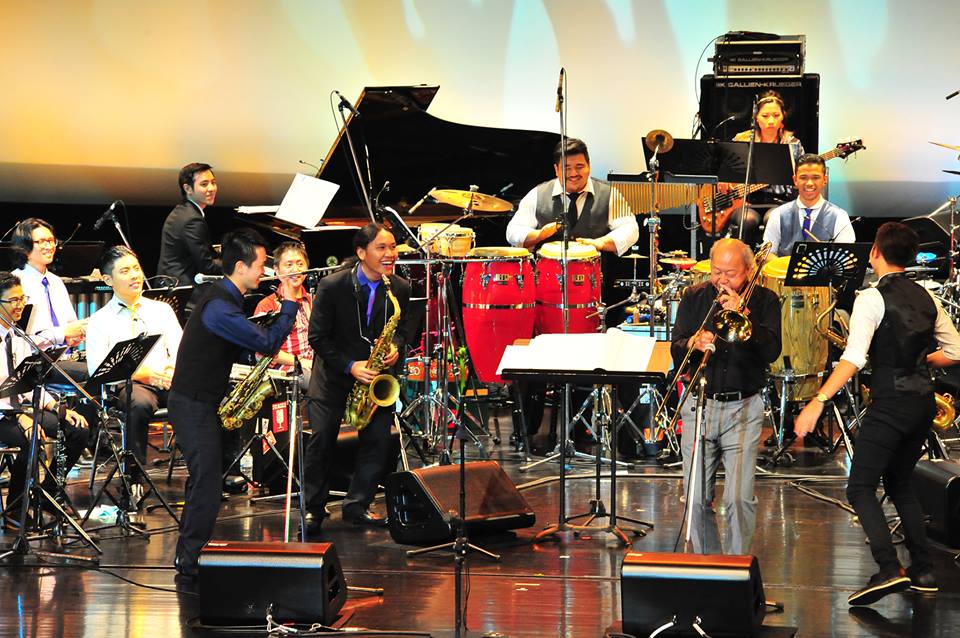 Exchange Program Photos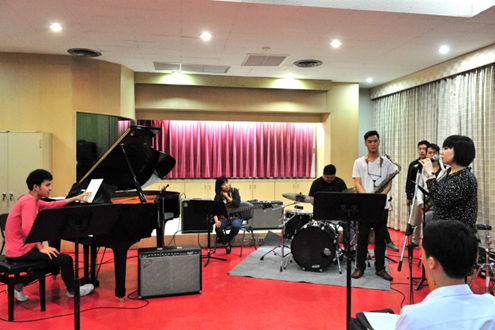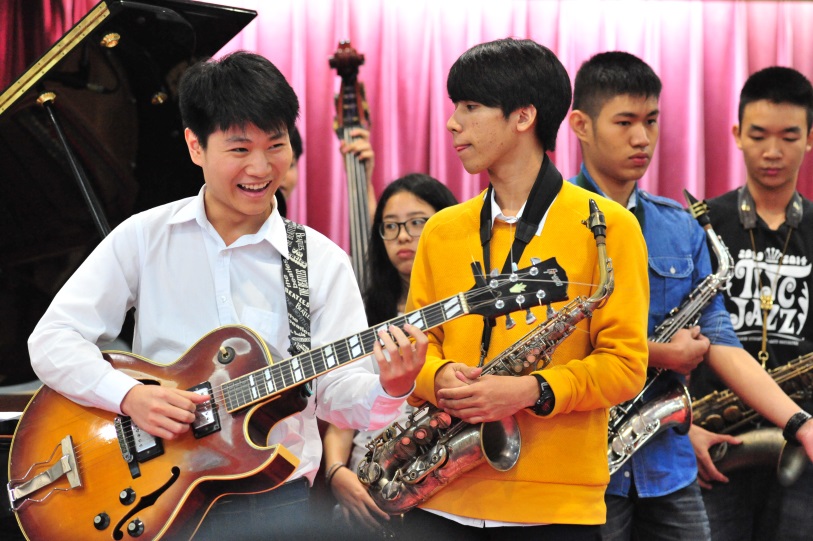 <Presented by>
The Japan Foundation Asia Center
<Sponsored by>
Siam Music Yamaha Co., Ltd.
<Supported by>
Embassy of Japan in Thailand /
Office of Contemporary Art And
Culture, Ministry Of Culture,Thailand (OCAC)
<Produced by>
Planet Arts Co.