Bangkok Art Biennale 2022


CHAOS : CALM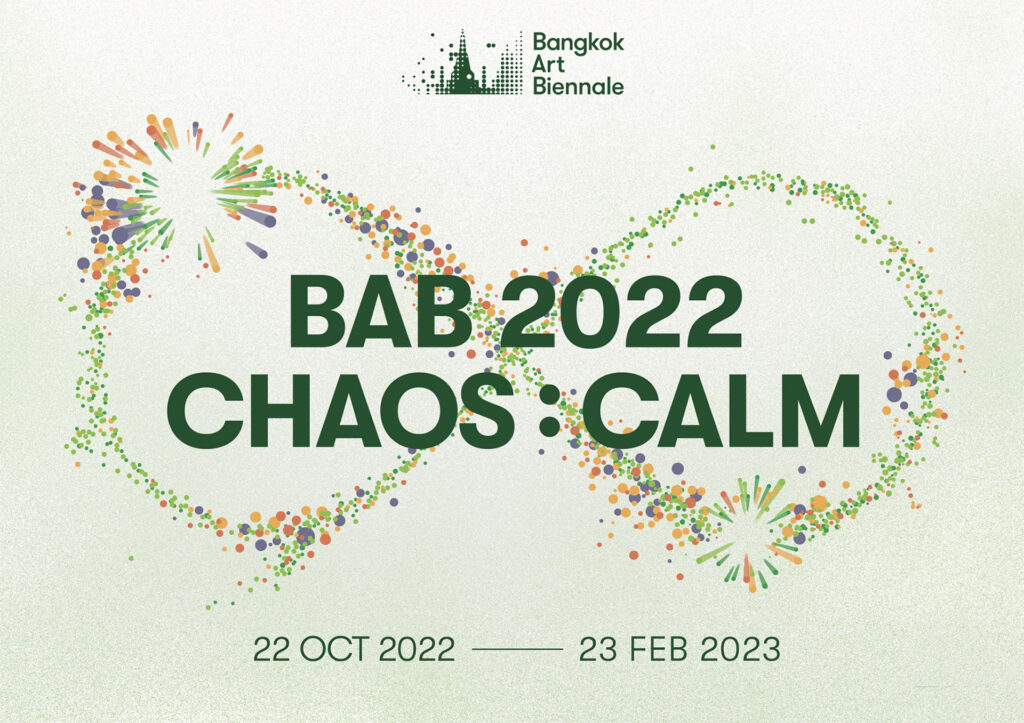 Date&Time: Saturday, 22 October 2022 – Thursday, 23 February 2023
Participating Japanese Artists and their Venues:
* SHIOTA Chiharu – Queen Sirikit National Convention Center (QSNCC)
* KATAYAMA Mari – Bangkok Art and Culture Centre (BACC)
* MIYAJIMA Tatsuo – Museum Siam
The Japan Foundation, Bangkok is pleased to support the third edition of the Bangkok Art Biennale (BAB) with the theme CHAOS : CALM, showcasing more than 200 artworks from 73 leading regional and international artists across 35 countries around the globe. BAB will take place from 22 October 2022 to 23 February 2023 at numerous venues, including 11 art and cultural sites around the city and one virtual venue.
The core message of the theme of CHAOS : CALM from the Bangkok Art Biennale reflects challenges confronted by humankind during these precarious times. Although artists whose works reflect turbulence, trauma and angst remind us of the fragility and weakness of human species, they unfailingly offer glimpses of hope, perseverance and determination to recover and thrive in our disruptive and seemingly dystopian world. In this chaos, art can lead us as a path to overcome deep tensions by creating contexts that encourage calm, reflection, and tranquility. Therefore, CHAOS : CALM will not only engage with sub themes that impact the human condition, such as geopolitical rivalry, ideological clashes, neocolonialism, migration, and diaspora but also contemplate the climate crisis.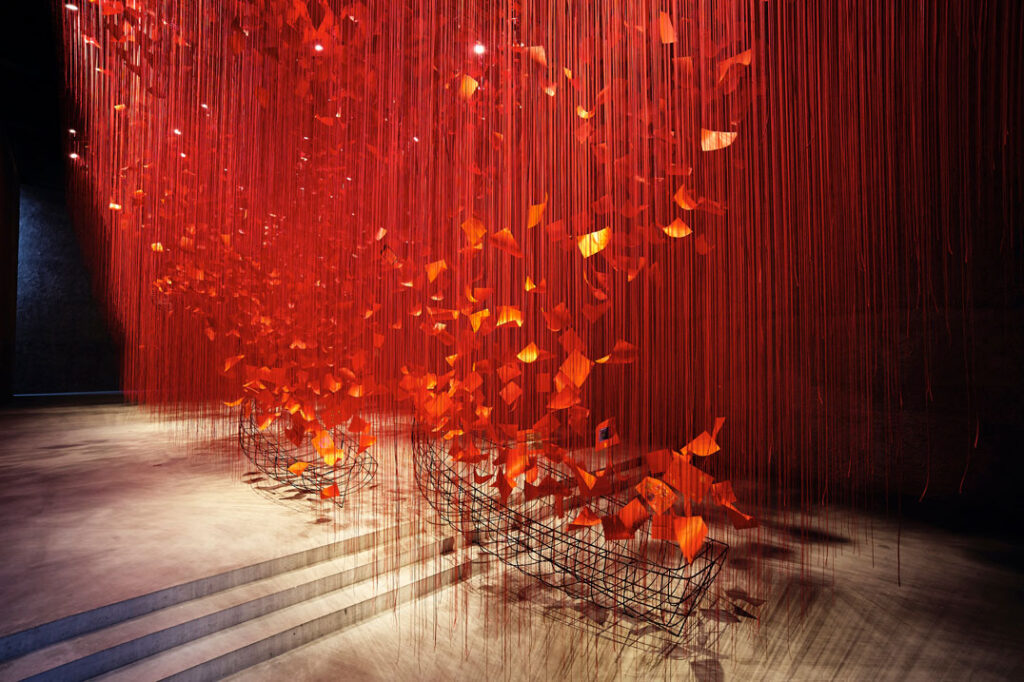 Chiharu-Shiota,-I-hope…,-2021.-Installation,-rope,-paper,-steel,-König-Galerie,-Berlin,-Germany-Photo-by-
Sunhi-Mang,-©VG-Bild-Kunst,-Bonn,-2021-and-Chiharu-Shiota
Of highlight presentations from all artists joining BAB 2022 include those by three prominent Japanese artists: "I hope…, 2021" and "Will of the Universe, 2021" by SHIOTA Chiharu, "on the way home # 003, 2016" and "on the way home # 005, 2016" by KATAYAMA Mari, and "Time Waterfall -Panel#MAM, 2019" and "Painting of Change – 000, 2020" by MIYAJIMA Tatsuo
During Saturday 22nd and Sunday 23rd October 2022, the symposium will be held at the Auditorium of Bangkok Art and Culture Centre (BACC) from 10:00 on. Particularly, Apinan Poshyananda, NANJO Fumio and MIYAJIMA Tatsuo will share and exchange their knowledge, experiences and retrospection at the panel discussion on Saturday 22nd, BAB Opening day, from 14:20 to 15:10. The symposium is open to public and free of charge.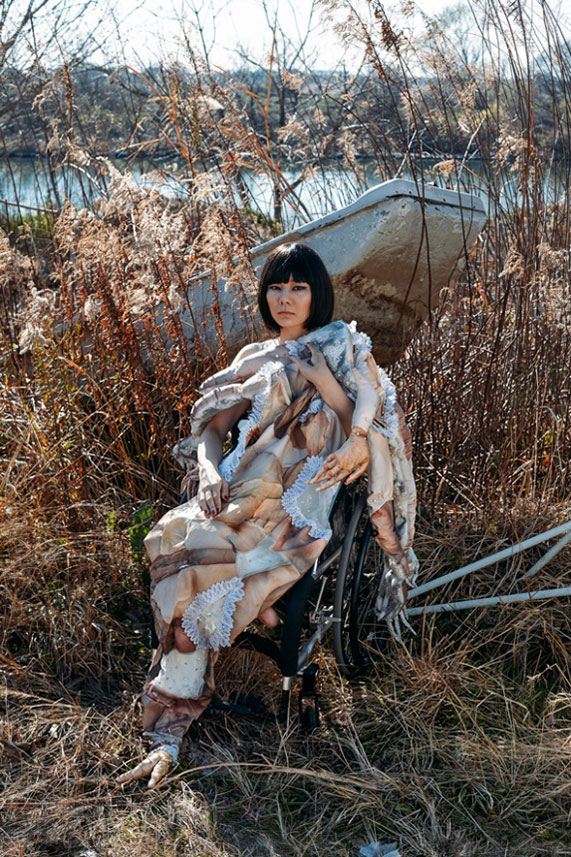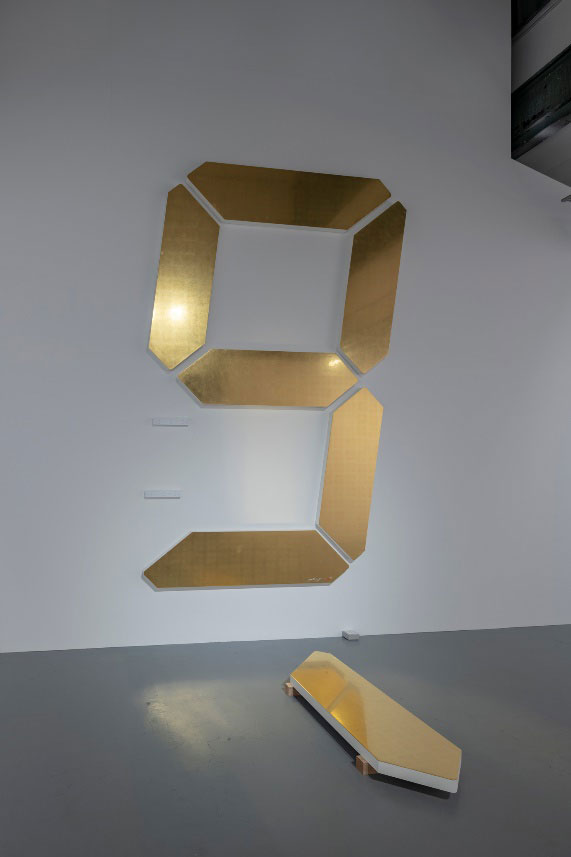 SHIOTA Chiharu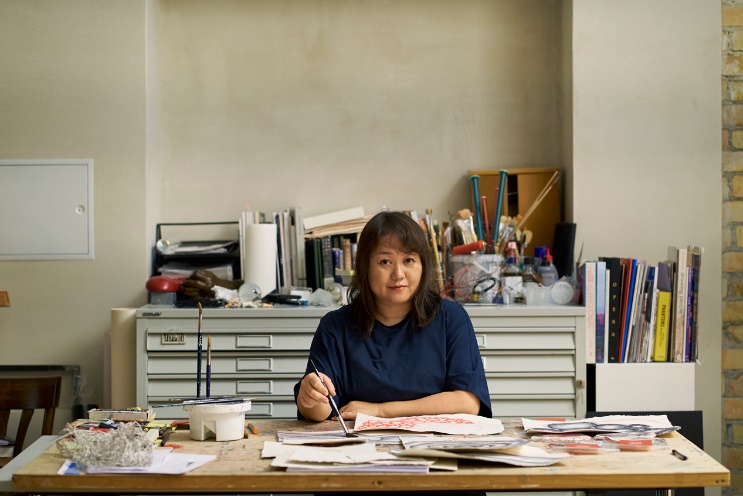 Photo by Sunhi-Mang
Artwork: I hope…, 2021 and Will of the Universe, 2021
Venue: Queen Sirikit National Convention Center (QSNCC)
Shiota's inspiration often emerges from a personal experience or emotion which she expands into universal human concerns such as life, death and relationships. She has redefined the concept of memory and consciousness by collecting ordinary objects such as shoes, keys, beds, chairs and dresses, and engulfing them in immense thread structures. She explores this sensation of a 'presence in the absence' with her installations, but also presents intangible emotions in her sculptures, drawings, performance videos, photographs and canvases. In 2008, she was awarded with the Minister of Education, Culture, Sports, Science and Technology's Art Encouragement Prize for New Artists, Japan. In 2015, Shiota was selected to represent Japan at the 56th Venice Biennale.Her work has been displayed at international institutions worldwide including the Espoo Museum of Modern Art (Espoo, 2021); Museum of New Zealand Te Papa Tongarewa (Wellington, 2020); Mori Art Museum (Tokyo, 2019); Gropius Bau (Berlin, 2019); Art Gallery of South Australia (2018); Yorkshire Sculpture Park (UK, 2018); Power Station of Art (Shanghai, 2017); K21 Kunst Nordrhein-Westfalen (Düsseldorf, 2015); Smithsonian Institution Arthur M.Sackler Gallery (Washington DC, 2014); the Museum of Art (Kochi, 2013); and the National Museum of Art (Osaka, 2008) among others. She has also participated in numerous international exhibitions such as the Oku-Noto International Art Festival (2017); Sydney Biennale (2016); Echigo-Tsumari Art Triennale (2009) and Yokohama Triennale (2001).
KATAYAMA Mari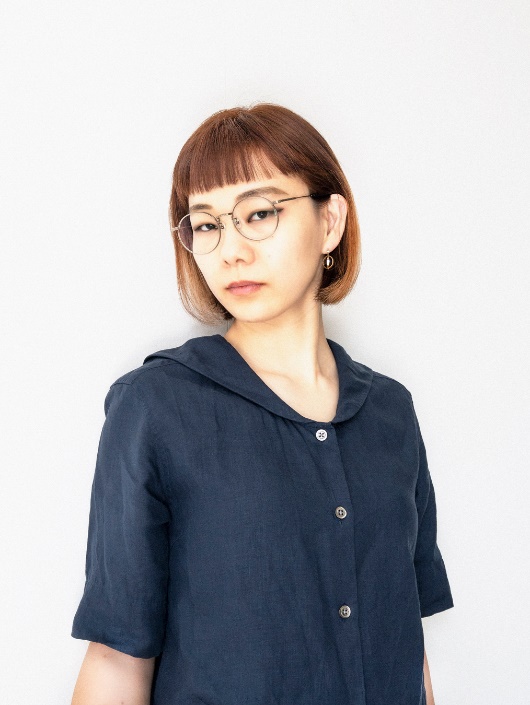 ©MariKataya
Artwork: on the way home # 003, 2016 and on the way home # 005, 2016
Venue: Bangkok Art and Culture Centre (BACC)
Born 1987 in Saitama and raised in Gunma, Japan. Graduated with a Master's degree from the Department of Intermedia Art at Tokyo University of the Arts in 2012. Suffering from congenital tibial hemimelia, Katayama had both her legs amputated at the age of nine. Since then, she has created numerous self-portraits, alongside embroidered objects and decorated prostheses, using her own body as a living sculpture. Her belief is that tracing her own self connects her with other people, and that just like a patchwork is made by stitching together edges with needle and thread, her everyday life can also be connected with wider society and the world.
In addition to her creative art, she has also worked as fashion model, singer and keynote speaker at international events. She also leads the High Heels Project, which has recently entered its second phase. The motto of the project is to use the body and art in any way possible to achieve "freedom of choice."
Her major exhibitions include, home again (Maison Européenne de la Photographie, Paris, France, 2021), 58th Venice Biennale 2019 (Giardini and Arsenale, Venice, Italy), broken heart (White Rainbow, London, 2019), Photographs of Innocence and of Experience – Contemporary Japanese Photography Vol.14 (Tokyo Photographic Art Museum, Tokyo, 2017), on the way home (The Museum of Modern Art, Gunma, 2017), Roppongi Crossing – My Body, Your Voice (Mori Art Museum, Tokyo, 2016), Aichi Triennale 2013 (Nayabashi, Aichi), etc. Public collections include, Tate Modern (London, UK), Collection Antoine de Galbert (Paris, France), Mori Art Museum (Tokyo, Japan), Arts Maebashi (Gunma, Japan) and Tokyo Photographic Art Museum (Tokyo, Japan). She received Higashikawa Award for The New Photographer category in 2019 and Kimura Ihei Award in 2020. Her major publications include GIFT (United Vagabonds, 2019). Mari Katayama lives and works in Gunma, Japan.
MIYAJIMA Tatsuo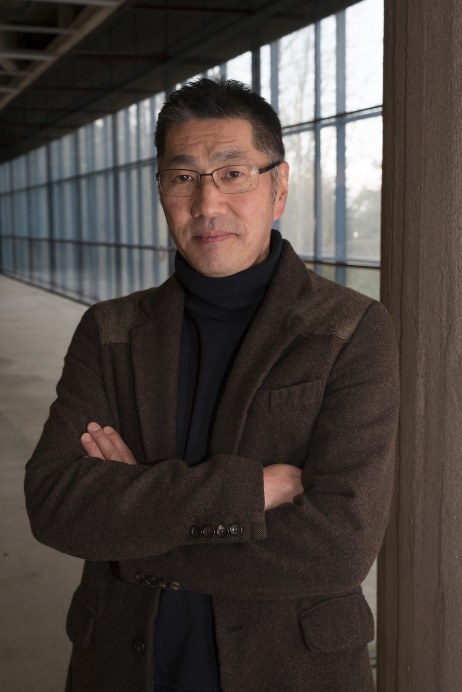 Image courtesy of Miyajima Tatsuo
Artwork: Painting of Change – 000, 2020 and Time Waterfall-Panel#MAM, 2019
Venue: Museum Siam
Born in 1957, Miyajima lives and works in Japan. He finished undergraduate and postgraduate studies at the Tokyo National University of Fine Arts and Music in 1986, after which he began experimenting with performance art before moving on to light-based installations.
Miyajima's supremely technological works have centred on his use of digital light-emitting diode (LED) counters, or 'gadgets' as he calls them, since the late 1980s. These numbers, flashing in continual and repetitious – though not necessarily sequential – cycles from 1 to 9, represent the journey from life to death, the finality of which is symbolized by '0' or the zero point, which consequently never appears in his work. This theory derives partially from humanist ideas, the teachings of Buddhism, as well as from his core artistic concepts: 'Keep Changing', 'Connect with All', and 'Goes on Forever'. Miyajima's LED numerals are all aligned with his interests in continuity, connection and eternity, as well as with the flow and span of time and space.
About The Bangkok Art Biennale
Founded in 2017, Bangkok Art Biennale (BAB) is an art festival set in the capital of Thailand. Spanning various venues over a period of four months, BAB transforms the bustling city of Bangkok into a lively hub that celebrates art, creativity, and culture. Visitors are invited to immerse themselves in contemporary art from a diverse range of contemporary artists, both local and international, throughout the city in art and cultural spaces, as well as in Bangkok's iconic landmarks, temples and public spaces.
Led by Prof. Dr. Apinan Poshyananda as Bangkok Art Biennale Chief Executive and Artistic Director, BAB 2022 has been curated by Nigel Hurst, Exhibitions Director, IMG, Loredana Pazzini-Paracciani, Independent Curator and Scholar of Southeast Asian Contemporary Art, Jirat Ratthawongjirakul, Director of Gallery VER & Co-Founder of N22 Art Community, Bangkok and Dr. Chomwan Weeraworawit, Founder of Mysterious Ordinary, Bangkok and Co-Founder of Philip Huang, NYC with the supports from the International Advisory Committee which KATAOKA Mami, Director at Mori Art Museum, and President of CiMAM (International Committee for Museums and Collections of Modern Art) also joined.
The event is presented by the Bangkok Art Biennale Foundation in collaboration with Thai Beverage Company Limited (ThaiBev), Bangkok Metropolitan Administration (BMA), Tourism Authority of Thailand (TAT), Thailand Convention and Exhibition Bureau (TCEB), and with supports from various public and private sectors as well as international cultural organizations, including the Japan Foundation, Bangkok.
Contact Information
For inquiries and more information on other leading international artists and venues, please refer to the contact information of Bangkok Art Biennale website.
https://www.bkkartbiennale.com/contact
Organized and Supported by