In celebration of the 130th anniversary of Thailand and Japan's diplomatic relations
Bangkok Notes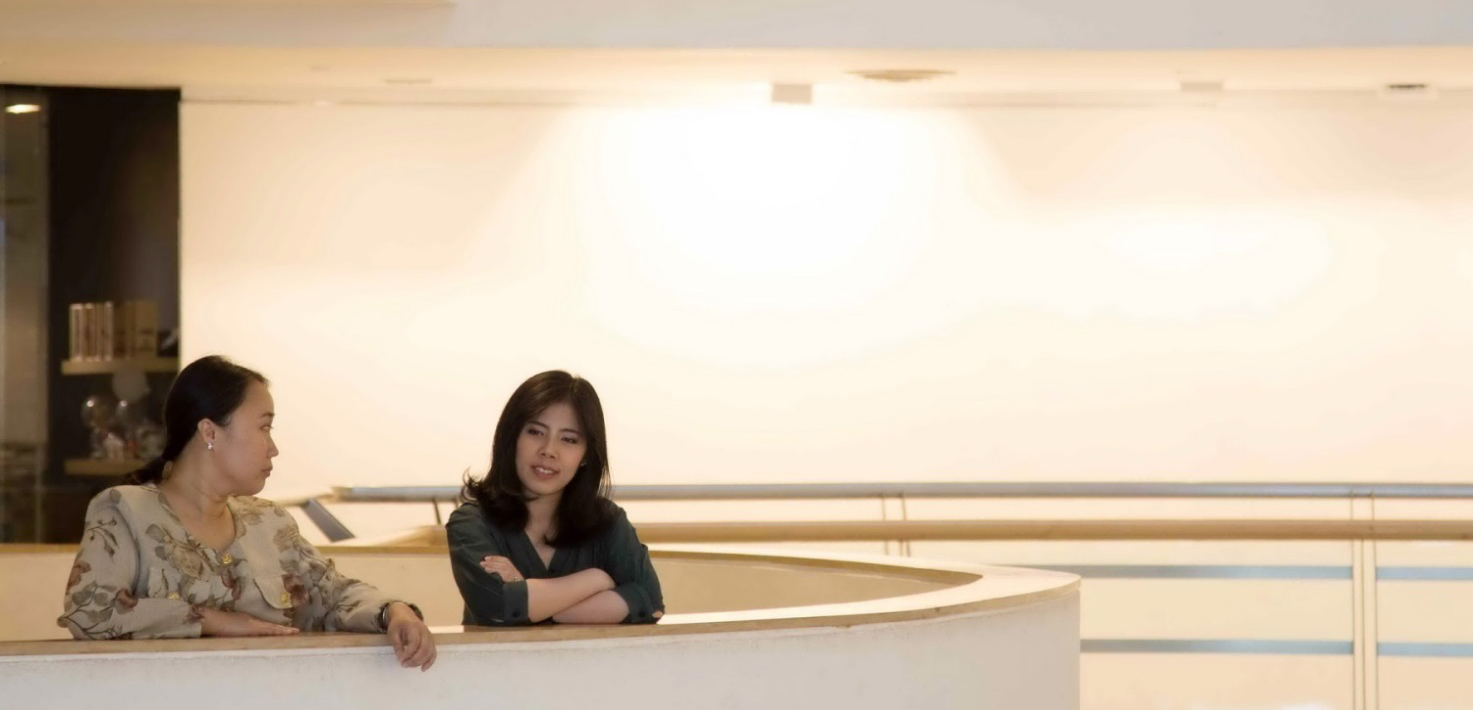 Photo by Teeraphan Ngowjeenanan
A Thailand-Japan theatre collaboration led by Prof. Oriza Hirata
Bangkok Theatre Festival 2017's opening performance
A contemporary play that has touched the audience's heart around the world
[Venue]
Sodsai Pantoomkomol Centre for Dramatic Arts
Faculty of Arts, Chulalongkorn University
[Date & Time]
Thursday to Saturday,
November, 2-4 and 9-11, 2017
7:30pm (with 2pm performance on Saturday)
*The premiere on November 2 is also the official opening ceremony of Bangkok Theatre Festival 2017 *
*In Thai, with Japanese and English surtitles*
A contemporary Japanese classic, in Thai for the first time
Japan Foundation Bangkok and the "World Performances @ Drama Chula" programme by Department of Dramatic Arts, Faculty of Arts, Chulalongkorn University presented Bangkok Notes, with the original script written and directed by Prof. Oriza Hirata, an internationally acclaimed artist and scholar. The curtain raiser for "Bangkok Theatre Festival 2017: Sharing Moments" at Sodsai Pantoomkomol Centre for Dramatic Arts, this production was also part of the celebration of the 130th anniversary of Thailand and Japan's diplomatic relations.
Adapted from Tokyo Notes—which was inspired by Yasujiro Ozu's film "Tokyo Story"—the story of Bangkok Notes takes place in the lobby of an art museum in the near future in Bangkok. A major war is being waged in Europe and many paintings, including those by Vermeer, have been moved here. Thai family members, friends and lovers continue their fragmentary conversation on how to take care of their ageing parents, future careers, love, inheritance and whatnot. The play portrays how Bangkok people lead their ordinary everyday lives, revealing a whole range of problems and crises of our modern society.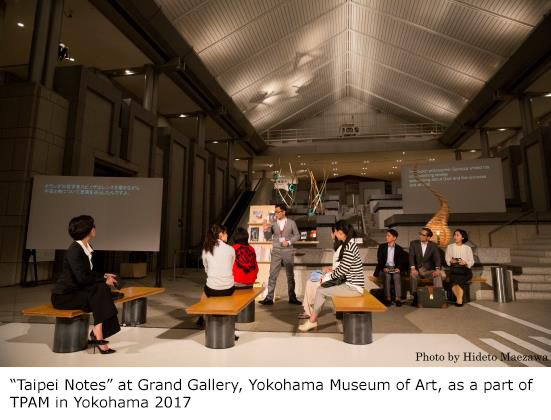 Tokyo Notes has been translated into 15 languages for productions in many cities around the world, including at Festival d'Avignon in France. One of the most critically acclaimed works of Hirata's "contemporary colloquial theatre", the play has also created artistic collaboration and cultural exchange in Seoul Notes (2013), Taipei Notes (September 2017, as part of Taipei Arts Festival, with support from Taiwan's Ministry of Culture), Bangkok Notes (November 2017, as part of Bangkok Theatre Festival, with support from Japan Foundation) and Manila Notes, in November 2018.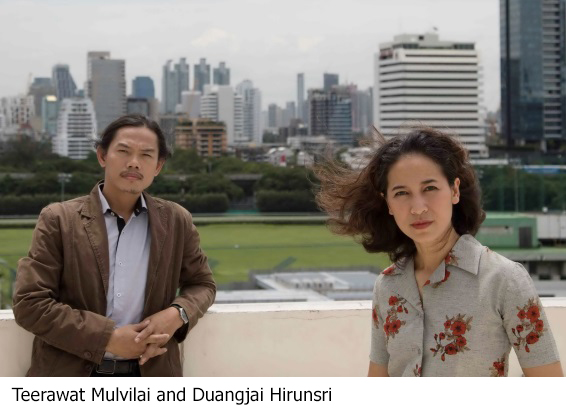 To make sure that the Thai script communicates well with the local Thai audience, Sawita Diteeyont, Chulalongkorn University lecturer whose PhD thesis was on play adaptation, had been working on the adaptation closely with the Japanese director and Thai actors. Leading the 20-member cast were Sumontha Suanpholrat and Varattha Tongyoo, both of whom have won IATC (International Association of Theatre Critics) Thailand Awards for best performance by a female actor in 2012 and 2016 respectively. Undergraduate and graduate students in theatre portray the supporting roles. Also in the cast were Anatta Theatre Group's Duangjai Hirunsri, B-Floor Theatre's Teerawat Mulvilai, Sao Soong Theatre's Nut Nualpang, and hence this Thailand-Japan collaboration project had brought together artists from various groups of Bangkok Theatre Network—the same way Hideki Noda's Red Demon (Akaoni) and Nikorn Sae Tang's Girl of the Soil (Nogyo Shojo) did in 1997 and 2009.
Playwright/Director: Prof. Oriza Hirata

Born in 1962, in Tokyo, Prof. Oriza Hirata is a playwright and theatre director. He is the leader of the Seinendan theatre company as well as the artistic director of the Komaba Agora Theatre and Kinosaki International Arts Centre. He is also a research professor at Tokyo University of the Arts' Centre of Innovation (COI) and a visiting professor at Osaka University and Shikoku Gakuin University.
Prof. Hirata has developed a completely new theatrical style with his Seinendan company, which he founded in 1982. This new style has had a strong influence on Japanese theatre since the 1990s, in disciplines as vast as literature or linguistics. He is also active in the field of pedagogy, and his method has been included in official Japanese textbooks for middle schools since 2002, primary schools since 2011, and many students stage his plays in their classes. Moreover, Prof. Hirata has played a fundamental role by actively bringing regional theatre companies to Tokyo audiences for nearly twenty years. He is one of the most influential figures in contemporary Japanese theatre, working regularly with international artists, notably in France, with Frederic Fisbach, Arnaud Meunier, and Laurent Gutmann. As author of nearly thirty plays—among them Tokyo Notes (1995 Kishida Kunio Prize) and Citizens of Seoul—he recently developed, with Prof. Hiroshi Ishiguro robot theatre project. Thanks to co-operation between Japan Foundation Bangkok and "World Performances @ Drama Chula" have watched their production of Sayonara and Metamorphosis (Android Version) in 2012 and 2015. Among many other awards, he was honored by France's Ministry of Culture with the insignia of "Chevalier of the Order of Arts and Letters" in 2011.
Interview video of director and actors
https://www.youtube.com/watch?v=BblukH177PE
Feedback from audiences after the performance
https://www.youtube.com/watch?v=RWpczxbzxUc
Articles on the performance
https://bit.ly/2S01ptw
https://bit.ly/2B0JskP
https://goo.gl/DBqnmu
https://bit.ly/2FQgBD4
https://bit.ly/2W7ZySN
https://bit.ly/2AZ0jVc
Organized by


Supported by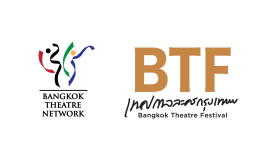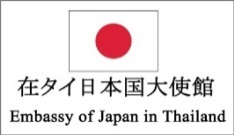 Special thanks to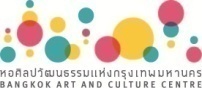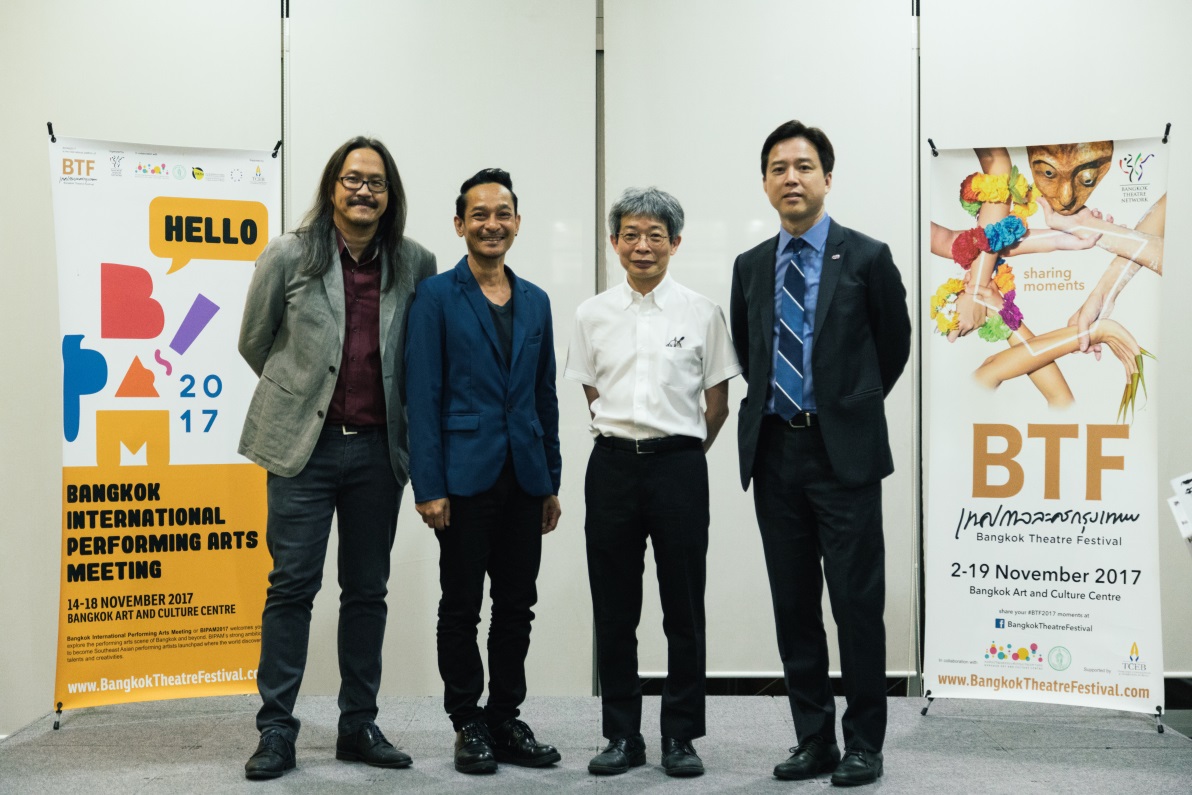 From left to right; Asst. Prof. Pawit Mahasarinand ((Former) Head of Department of Dramatic Arts, Faculty of Arts, Chulalorgkorn University), Pradit Prasartthong (Artistic Director of Bangkok Theatre Festival and Bangkok Theatre Network), Prof. Oriza Hirata, and Norohiko Yoshioka (General director of the Japan Foundation, Bangkok)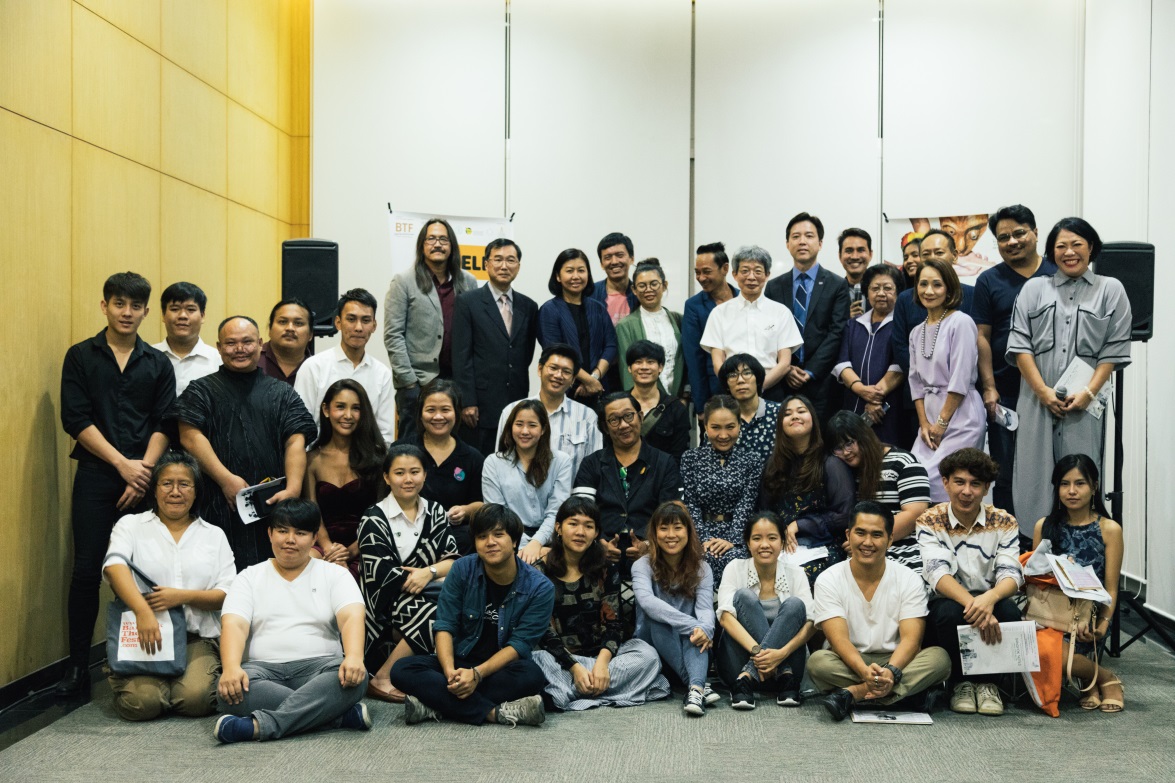 With artists participating in Bangkok Theatre Festival 2017 at the opening ceremony.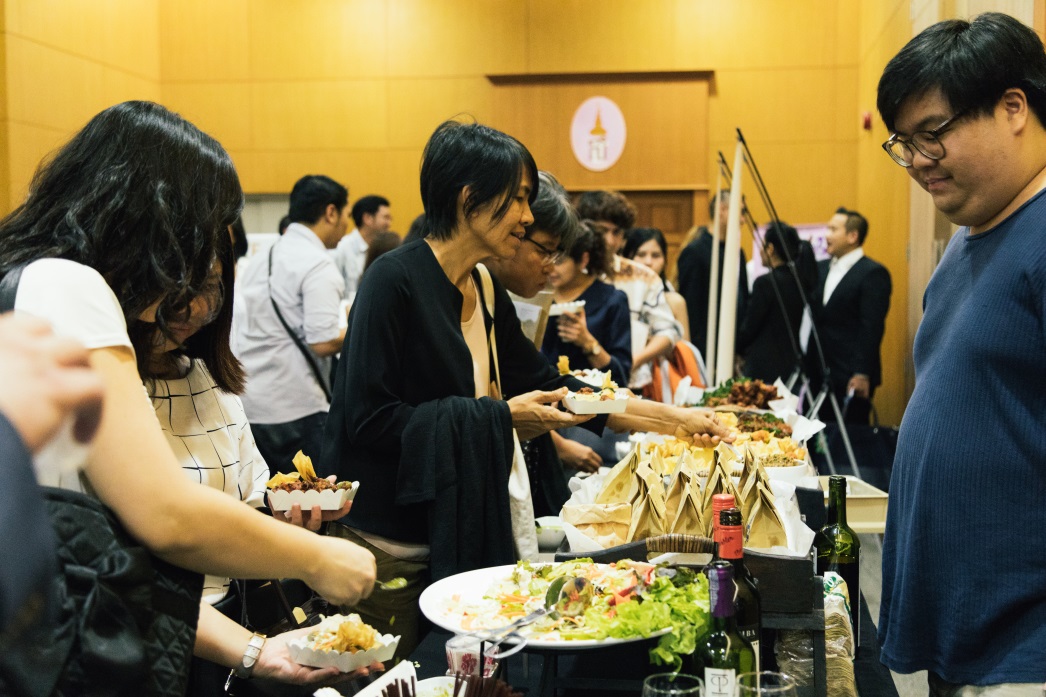 Opening reception for Bangkok Theatre Festival 2017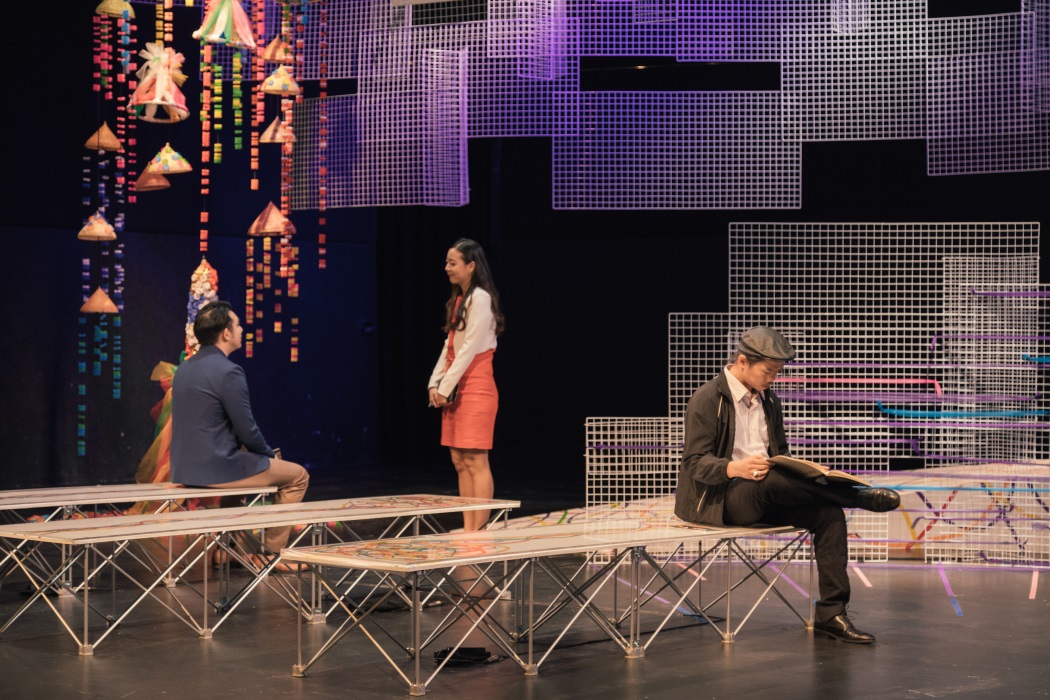 Photos of the performance; "Bangkok Notes"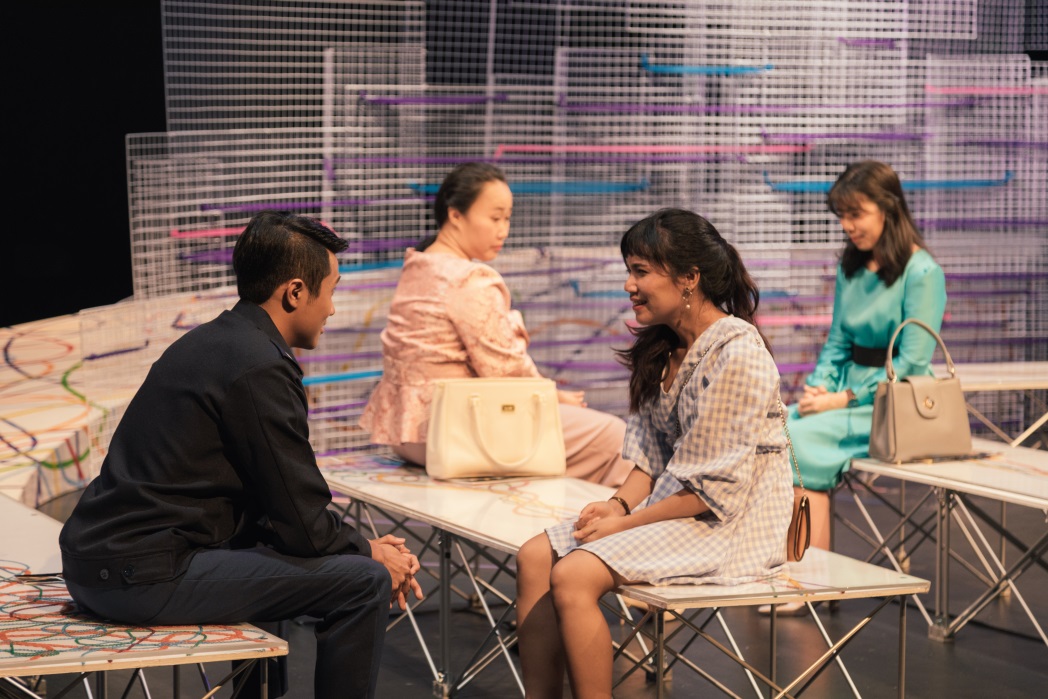 Photos of the performance; "Bangkok Notes"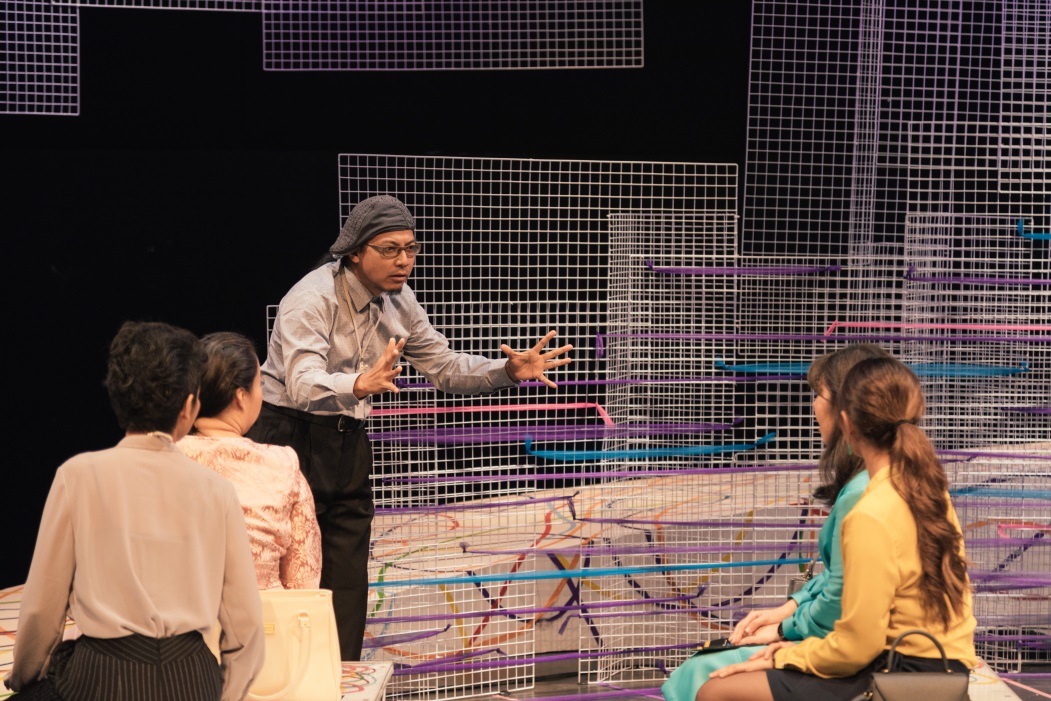 Photos of the performance; "Bangkok Notes"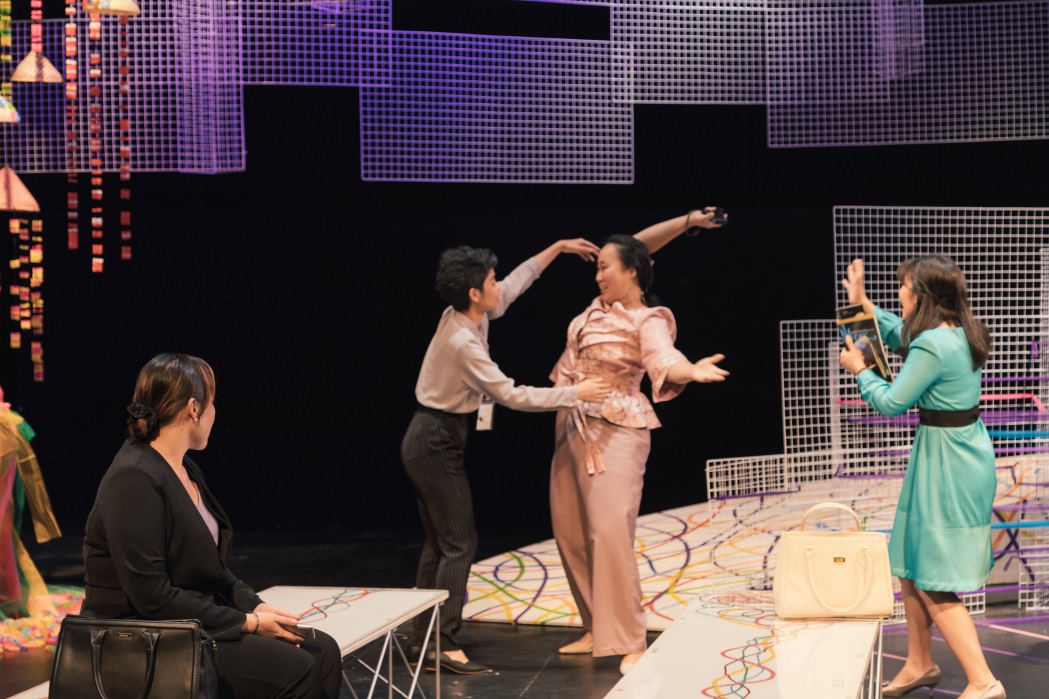 Photos of the performance; "Bangkok Notes"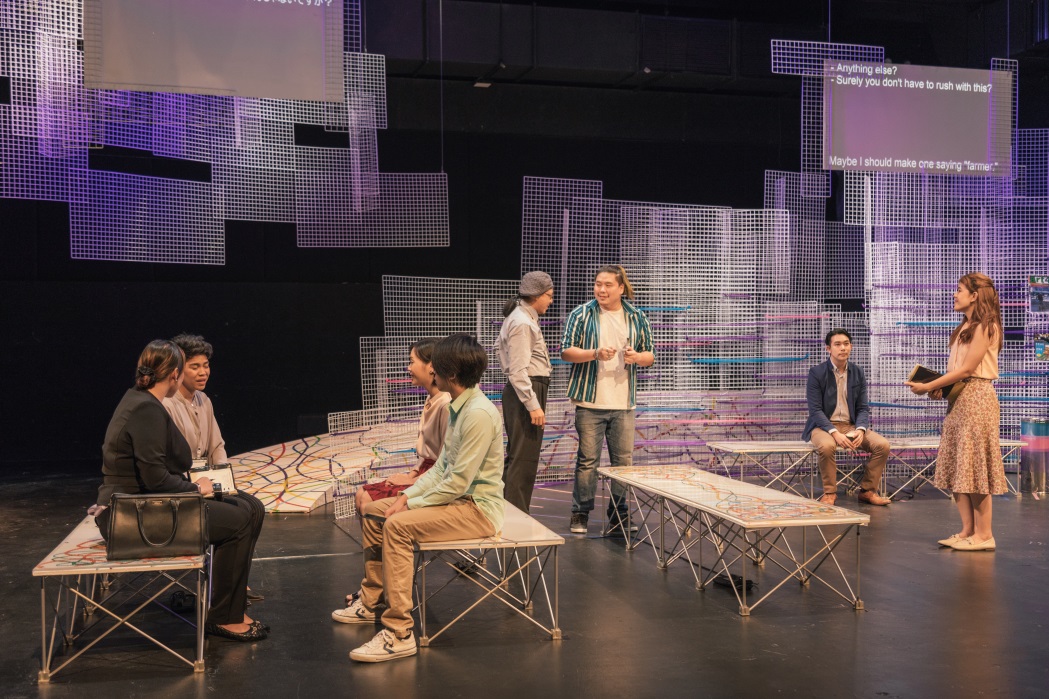 Photos of the performance; "Bangkok Notes"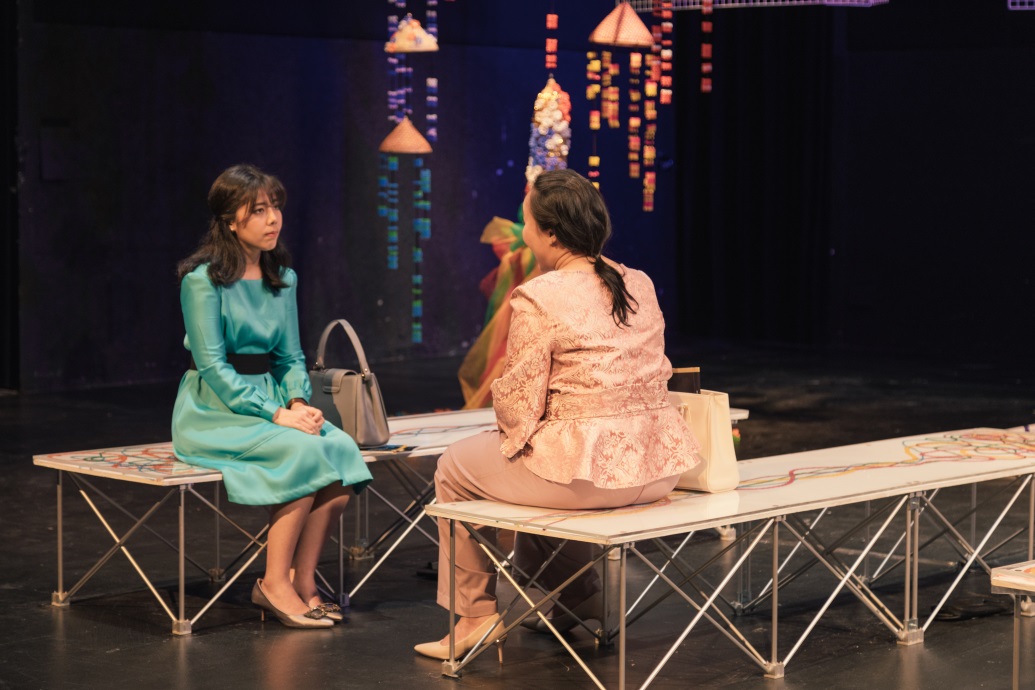 Photos of the performance; "Bangkok Notes"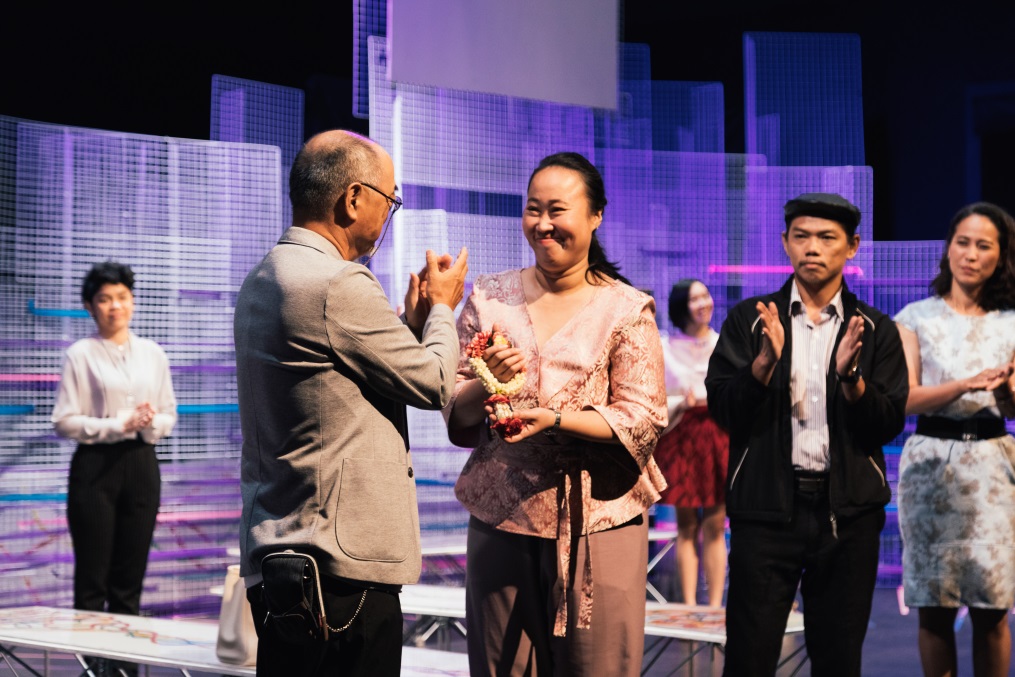 Lead actor; Sumontha Suanpolrat, receiving a flower garland from our main supporter after the play.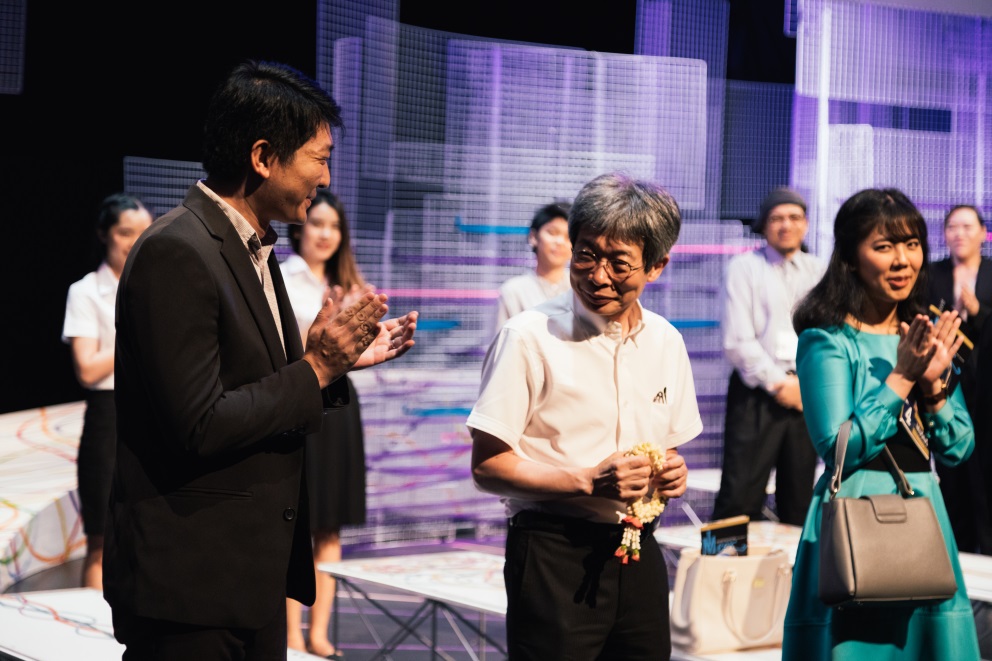 Associate Dean of Faculty of Arts; Prof. Suradech Chotiudompant presenting a flower garland congratulating Prof. Oriza Hirata.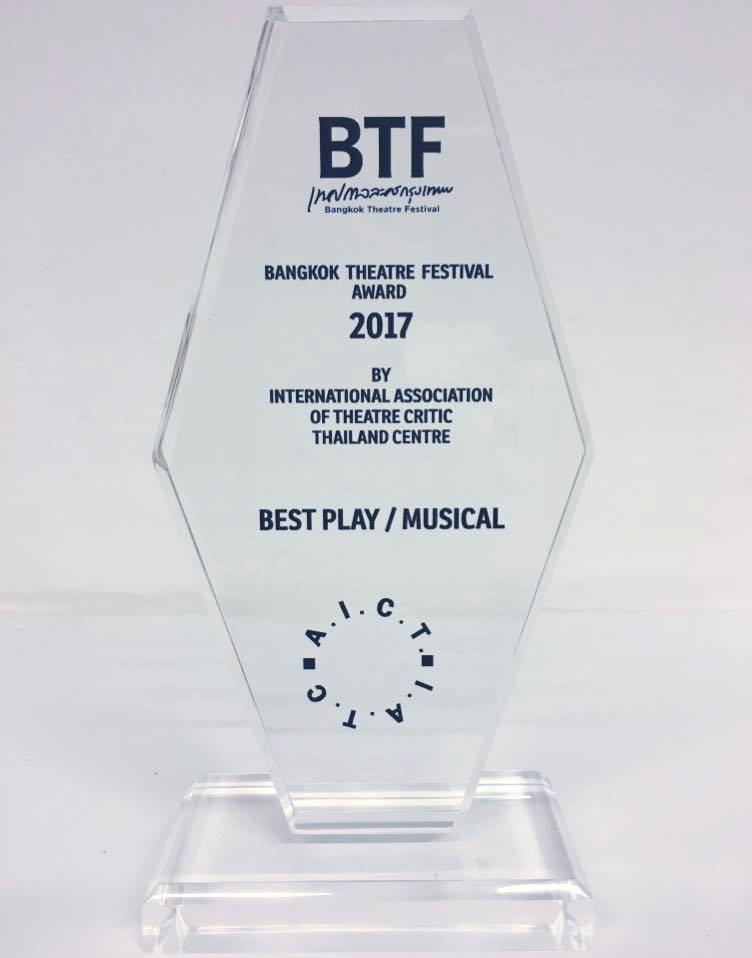 "Best Play / Musical" award at Bangkok Theatre Festival 2017 for "Bangkok Notes" by IATC Thailand (International Association of Theatre Critics)