Cinema Diverse 2022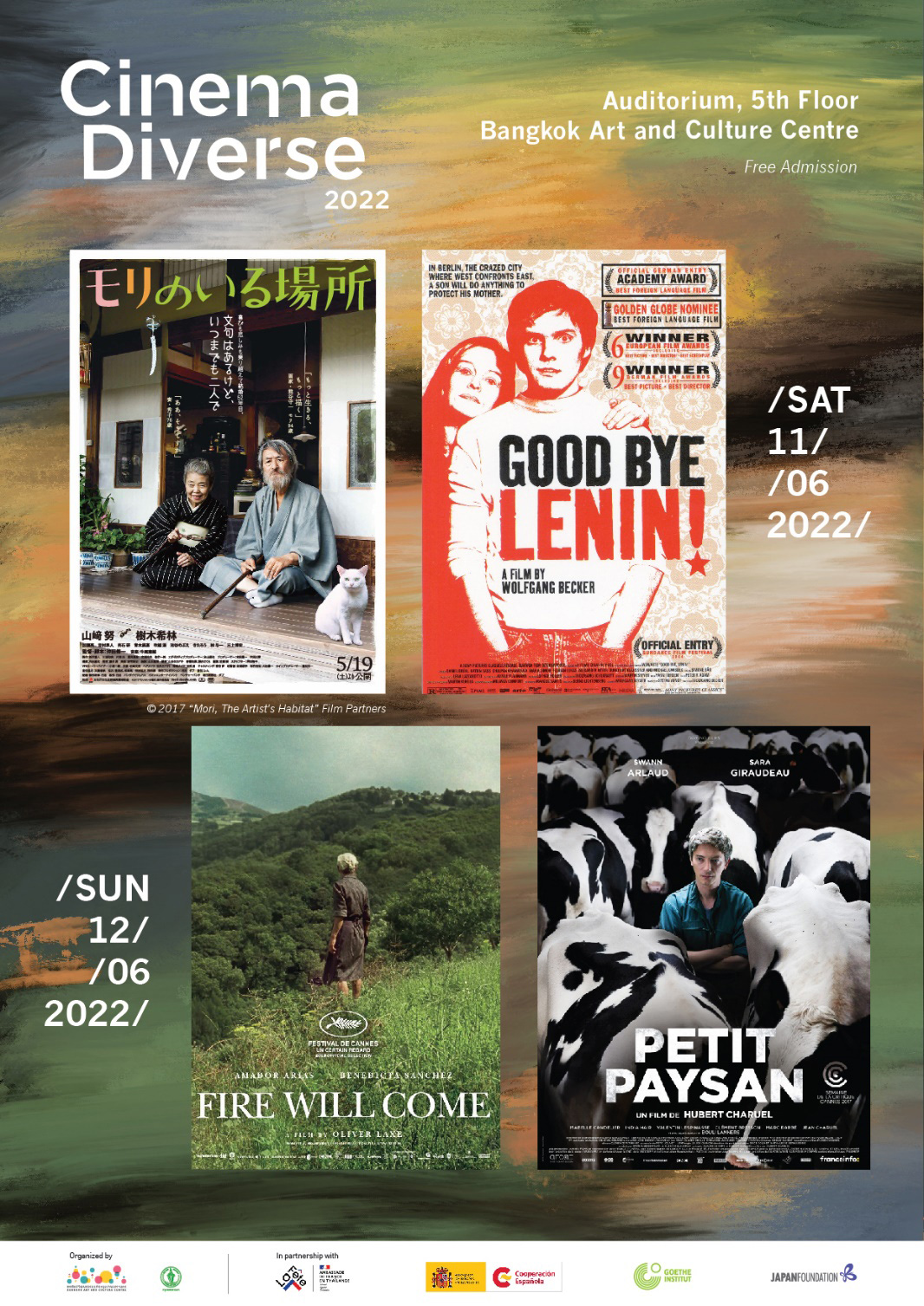 Date:         Sat 11 – Sun 12 June 2022
Venue:      Auditorium, 5th Floor, Bangkok Art and Culture Centre (BACC)
Number of audiences: 82 people ( film screening) 29 people ( talks)
Screening* and Talks** Admission:    Free of Charge
Media coverage: N:\2 AC Dept\01 Arts and Cultural Projects\FY2022\Cinema Diverse (BACC)\Report
Organized by Bangkok Art and Culture Centre (BACC) in partnership with the Japan Foundation, Bangkok, Goethe-Institut Thailand, the Embassy of Spain in Bangkok, and the Embassy of France in Bangkok, Cinema Diverse 2022 presented four films from Japan, Germany, Spain and France in the contexts of environment that surrounds us. The event was held during 11th – 12th June 2022 at the Auditorium, 5th floor, BACC, in parallel with the BACC's main exhibition titled Crossover II: The Nature of Relationships, which would be on view during May – September 2022.
In between the screening of each film on both days, there was a talk session with the invited speakers to discuss and exchange ideas on various implications hidden within the films, including, but not limited to, a sense of place, interaction with social change, examination of human behavior, and coping with loss. We hoped that this program would be a platform for engaging dialogue between speakers and audiences to learn and understand the phenomena that occur between humans and the environment.
On this occasion, the Japan Foundation, Bangkok proudly presented the screening of Mori, the Artist's Habitat (2018), directed by Suichi Okita, followed by the talks by Artch Bunnag and Pornchai Viriyaprapanon (Nara) on Saturday 11th June at the Auditorium, 5th floor of BACC.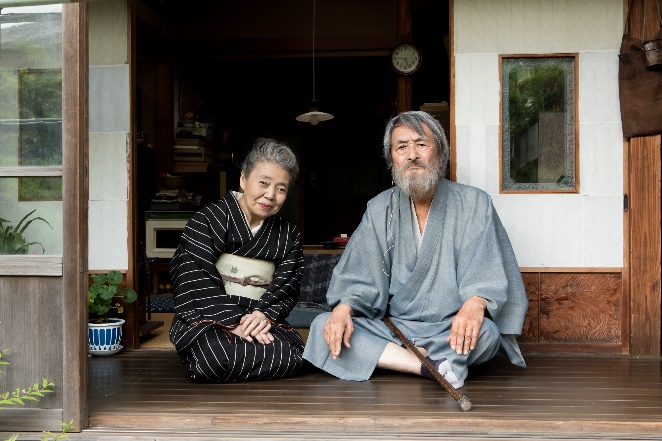 Synopsis
Morikazu Kumagai, aka Mori, is the 94-year-old bearded man and painter. For the last 30 years he's hardly left his property. Most of his day is spent tirelessly observing his garden and all living things in it, which he renders into paintings while his wife Hideko attends to a string of visitors. The film is a humorous depiction of a summer day in the life of an old couple who've been together 52 years.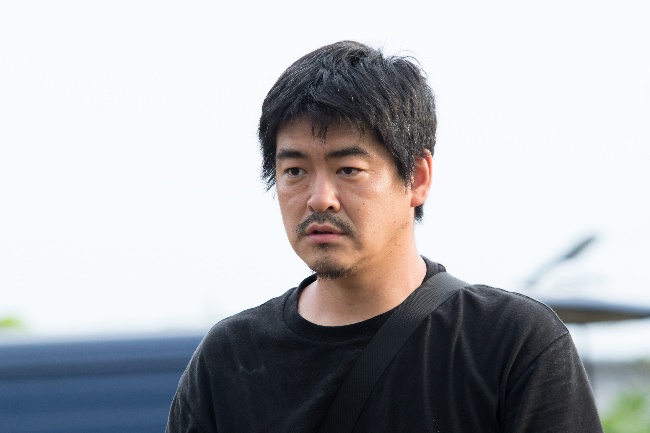 Born in 1977 in Saitama and graduated from Nihon University, College of Art, Department of Cinema, Shuichi Okita is an acclaimed filmmaker both at home in Japan and overseas. His 2012 The Woodsman and the Rain won the Special Jury Prize at the 24th Tokyo International Film Festival and won triple honors at Dubai International Film Festival with Best Actor, Best Editor and Best Scriptwriter awards.
Schedule
Venue: Auditorium 5th floor, BACC
Saturday 11 June 2022
13:00 Registration
14:05 Mori, the Artist's Habitat (2018)* 99 mins
15:45 Break 1
16:00 Talk by Artch Bunnag and Pornchai Viriyaprapanon (Nara)
17:45 Break 2 and registration
18:20 Good bye, Lenin! (2003)** 121 mins

Sunday 12 June 2022
13:00 Registration
14:05 Fire Will Come (O que arde) (2019)** 85 mins
15:35 Break 1
15:45 Talk by Asst. Prof. Penpisa Sirivoranart, Ph.D., Asst. Prof. Nattasuda Taephant, Ph.D. and Kulvadee Thongpibul, Ph.D.
17:30 Break 2 and registration
18:05 Bloody Milk (Petit Paysan) (2017)** 90 mins
Notes:
* With Thai subtitle only
** With English and Thai subtitles Talks will be conducted in Thai only.
Free Admission.
Contact Information
The Japan Foundation, Bangkok
10th Fl. Serm-mit Tower, 159 Sukhumvit 21, Bangkok 10110
Tel: +66-2-260-8560~3 FAX:+66-2-260-8565
Email: acdept@ba.jpf.go.jp
Organized by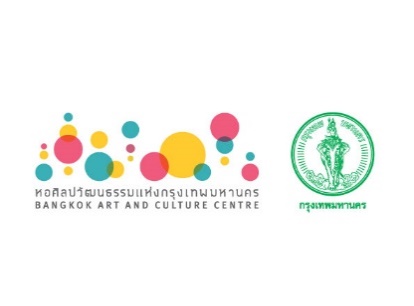 and in partnership with
---
Photos of Cinema Diverse 2022 for the Screening of "Mori, the Artist's Habitat" and Talks