Cinema Kabuki 2021
"RENJISHI" and "RAKUDA"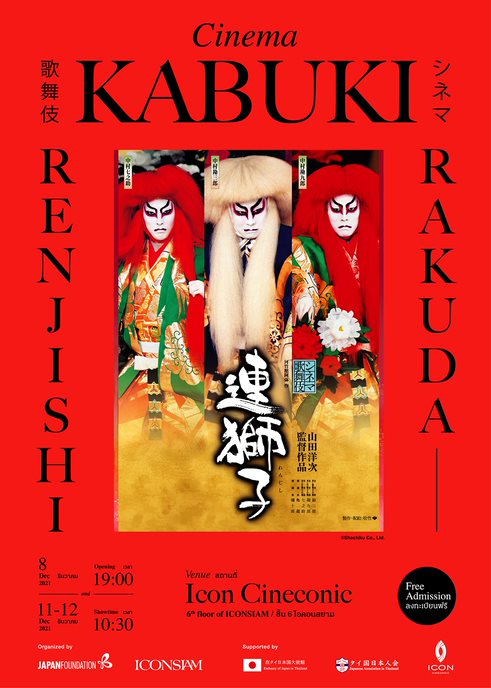 Titles:
"RENJISHI" and "RAKUDA"
Date&Time:
Wednesday, 8 December 2021;
19.00 hrs. (Opening event) | 19.30 hrs. (Film)
Saturday, 11 – Sunday, 12 December 2021 |10.30 hrs.
Venue:
Icon Cineconic (6th floor of ICONSIAM)
Language:
Japanese with Thai and English subtitles
Ticket fee:
Free admission with registration
Registration:
Register on

Eventpop

Number of Audience: Opening- 140 / Public rounds- 247
* Registration was closed after reached full capacity.
**If the ticket was not collected, the reservation would be canceled, and tickets would be given out to audiences on the waiting list.
The Japan Foundation, Bangkok, in collaboration with ICONSIAM, proudly presents Kabuki performance entitled "RENJISHI" and "RAKUDA" starring the legendary kabuki actor, Nakamura Kanzaburo. After the cancellation of the event, due to the Covid-19 situation in 2020, Cinema Kabuki is now back to charm Thai audience with the fascinating performances of Kabuki.
Kabuki theatre was inscribed in 2008 on the Representative List of the Intangible Cultural Heritage of Humanity (originally proclaimed in 2005) by UNESCO. With gorgeous costumes, stunning makeup, and powerful dramas, kabuki has been appreciated as the ultimate theatrical art form in Japan. Live productions are now being recorded with the highest resolution cameras for screening in cinemas on state-of-the-art 4K digital projection systems with 6-channel surround sound.
On this occasion, we bring two performances, "RENJISHI" and "RAKUDA", which will be consecutively screened as one screening on Wednesday, 8 December 2021 at Icon Cineconic (6th floor of ICONSIAM), following the opening event and music performance, "Sarashi-fu Tegoto"and"Tori no Yoni" of Koto, Japanese traditional string instrument at 19.00 hrs. Exclusively for this year, another two public screenings are addedon
Saturday, 11 and Sunday, 12 December 2021 at 10.30 hrs. in the morning.
WHAT IS CINEMA KABUKI?
Kabuki Theatre, with origins dating back to the 1600s, has remained steeped in tradition while constantly innovating. Live productions, featuring some of today's greatest Kabuki stars, are now being recorded with the highest resolution cameras for screening in theatres around the world.
Since 2005, Kabuki production company Shochiku Co. Ltd. has released Cinema Kabuki which offers English speakers the unique opportunity to experience full-scale Kabuki performances by some of Japan's biggest stars in high definition on the big screen with English subtitles. This, however, is no regular screening; Cinema Kabuki allows the audience to vividly experience the excitement of the live stage through the full use and wide-range capability of high-definition (HD) images and 6-channel sound. Enjoy the authenticity of Kabuki as if you were sitting in the best seat of the Metropolitan Opera House!
RENJISHI (The Father and Son Shishi Lion Dance)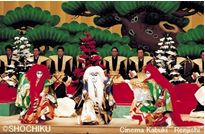 Production Year: 2008 | Running Time: 55min
Director: Yamada Yoji
Cast: Nakamura Kanzaburo, Nakamura Kankuro, Nakamura Shichinosuke
The Kabuki Lion Dance usually features a father/son duo as two powerful lions who explore the challenging father/son relationship. The Triple Lion Dance is extraordinary not only because it stars the legendary Kanzaburo, but also his talented sons Kankuro and Shichinosuke who shine as the younger lions, showcasing three of Japan's most revered mythical beasts. Look for unusual hand-held shishi masks which evolve into majestic full mane costumes. The father lion is one of the most sought-after roles for Kabuki dancers.
RAKUDA (The camel)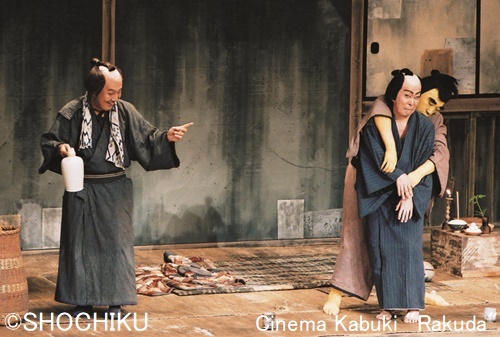 Production Year: 2008 | Running Time: 52min
Cast: Nakamura Kanzaburo, Bando Mitsugoro
When unpopular tenant Uma dies, his only friend Hanji cooks up a scheme to make some money. He sends Kyuroku, the junk collector, to demand support for the funeral celebrations from Uma's miserly landlord – or the dead Uma will come to his house and dance. Kabuki's most powerful acting duo light a fire under this black comedy, which turns to hilarious farce with the aid of copious amounts of sake.
HOW TO REGISTER
Create an account on

https://www.eventpop.me/

Visit CINEMA KABUKI's page here

https://www.eventpop.me/e/11948

, select your preferred showtime.
Due to COVID-19 safety measures, the participants will have to select the tickets picking up time when making reservation.
– Wednesday, 8 December:
First round: 18.00-18.30 hrs. / Second round: 18.30-18.50 hrs.
– Saturday, 11 – Sunday, 12 December: 10.05 hrs.
Fill out your name, email address and telephone numbers, then click <confirm>
You will receive an email with a QR code of your reservation.
Present your QR code at the registration desk according to your picking up time. *Please collect the ticket at registration desk on the 6th floor of Icon Cineconic according to your round. If the ticket is not collected during the suggested time, the reservation will be canceled, and tickets will be given out to audiences on the waiting list.
For more information, please contact
Email : 

acdept@ba.jpf.go.jp

or tel. +66-2-260-8560-3 
ABOUT ACTOR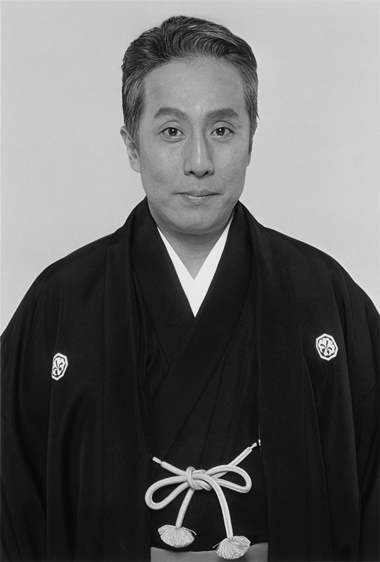 Nakamura Kanzaburo XVIII (1955-2012)
He made his debut under the name Nakamura Kankuro V at the age of 3 in April 1959 in the role of Momotaro. He played "Renjishi" with his father Nakamura Kanzaburo the seventeenth when he was 13. This performance was highly praised. He took the name Kanzaburo at the grand naming performance in March 2005.
Kanzaburo has two sons, Nakamura Kankuro VI and Nakamura Shichinosuke II. They all performed in "RENJISHI" together as father and sons.
ABOUT KOTO PERFORMER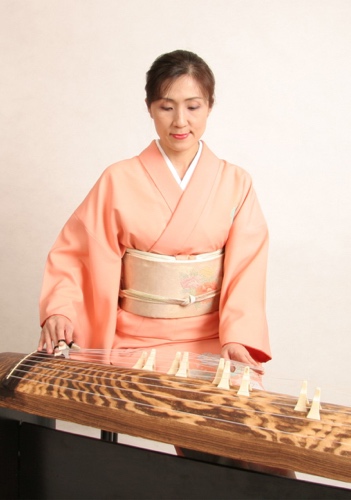 Tsuboi Noriko
She began studying Koto at age eight, concentrating on traditional Japanese music. Obtained a teaching certificate by the Sawai Koto Institute in 1986, she also completed the NHK Traditional Music Program. In 1992, Noriko was invited to teach at the University of California, San Diego as a Koto instructor, where she also directed a student Koto ensemble. Noriko has resided in Bangkok since 2001. Besides teaching Koto in Bangkok, she continues to pursue intriguing musical possibilities by collaborating with various fields of musicians and artists in many countries.
*Koto will be performed at the opening event on Wednesday, 8 December only.
Photo archive of opening event on 8th December 2021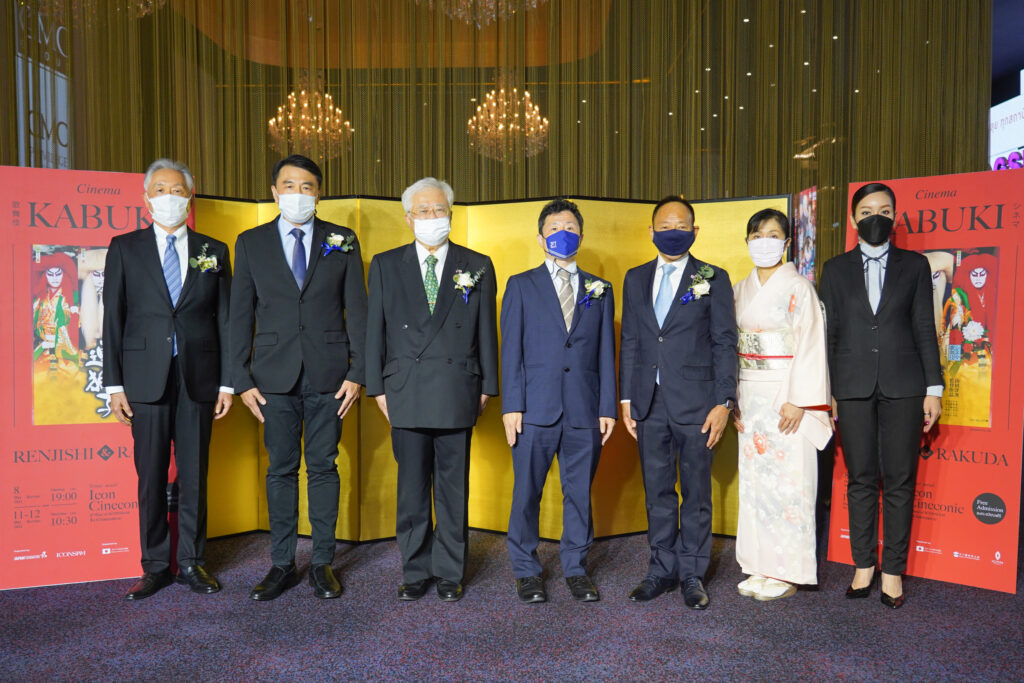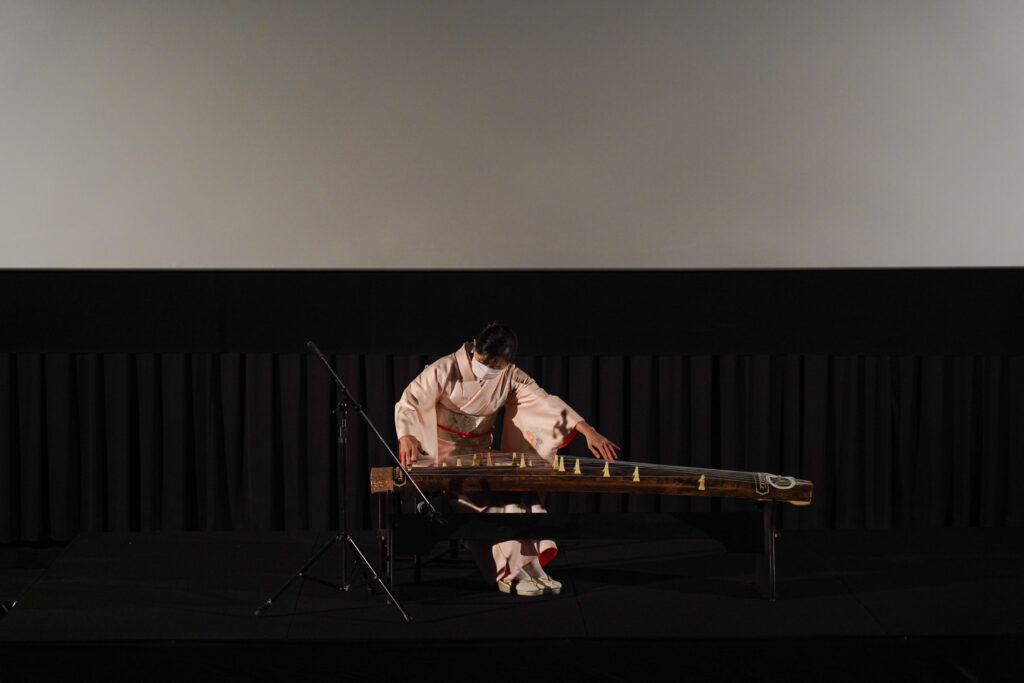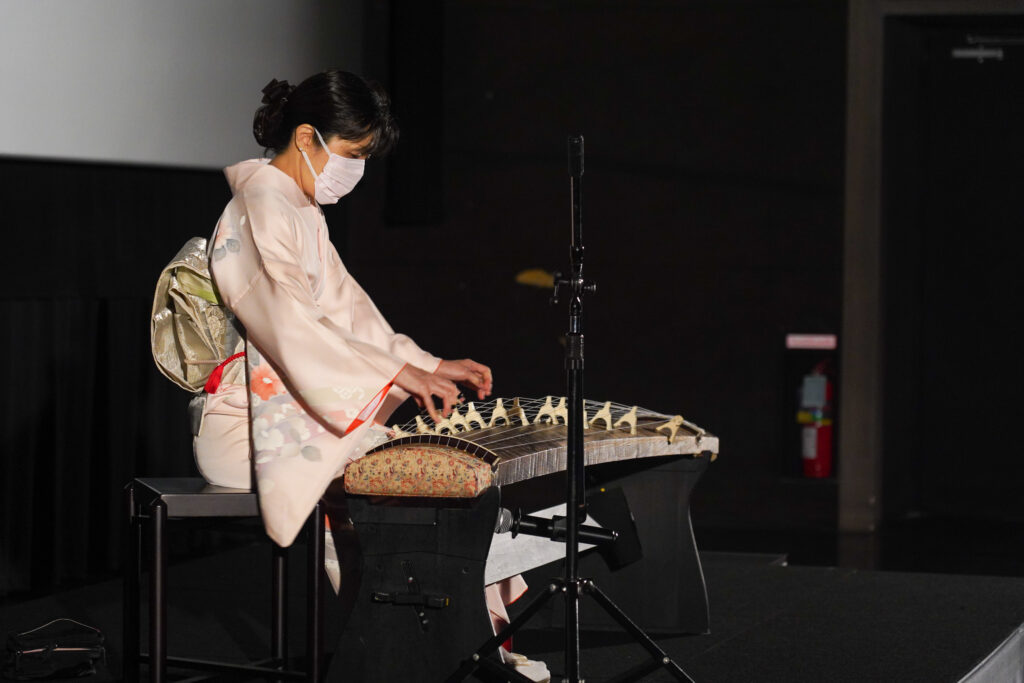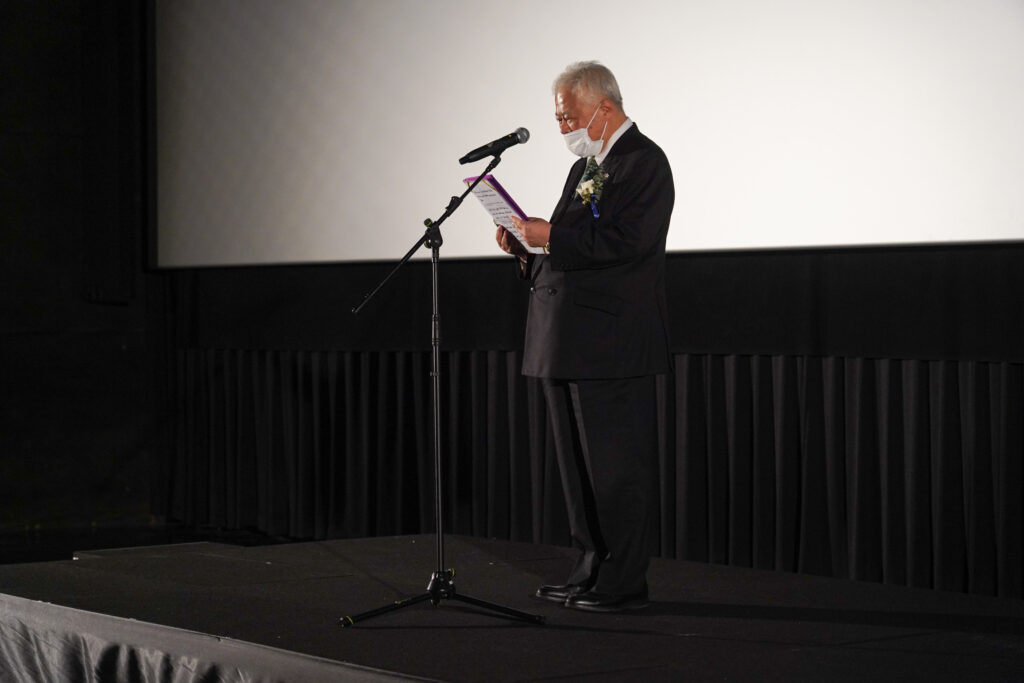 Contact Information
The Japan Foundation, Bangkok
10th Fl. Serm-mit Tower, 159 Sukhumvit 21, Bangkok 10110
TEL:+66-2-260-8560~3 FAX:+66-2-260-8565
Email : acdept@ba.jpf.go.jp
Co-organized by
Supported by