International Exhibition in Chiangmai:
The Beauty of Exchanging Gifts in Japan
Giving Shape to One's Thoughts and Emotions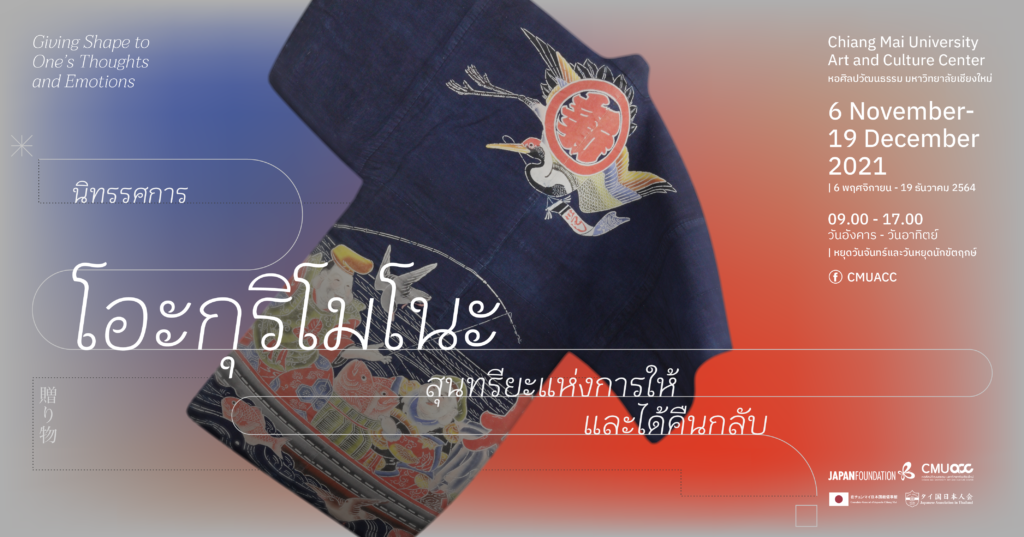 ChiangMai
[Duration]
Sat 6 November – Sun 19 December 2021
[Number of visitors]
708 people
[Admission]
Free of charge
[Venue]
Chiang Mai University Art and Culture Center (CMUACC)
Opening hours Tue – Sun from 9:00-17:00
(Closed on every Monday and public holidays)
[Media coverage]
N:\2 AC Dept\01 Arts and Cultural Projects\FY2020\Travelling
Exhibition_Okurimono\Report\CMUACC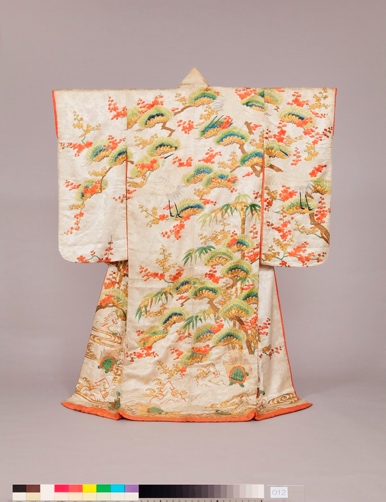 The Japan Foundation, Bangkok, in collaboration with the Faculty of Fine Arts, Chiang Mai University were very pleased to co-organize the traveling exhibition "The Beauty of Exchanging Gifts in Japan: Giving Shape to One's Thoughts and Emotions." This exhibition is the newest collection of the Japan Foundation and remarkably set out its journey to Thailand as the first destination country in the world, started in Bangkok and then to Khonkaen during March – June 2021. The journey continued its passage and travelled to Chiangmai. The exhibition took place at CMU Art Center from  November 6th to December 19th and gave its last farewell to Thailand before heading to the next destination.
Curated by Nagasaki Iwao, Director of Kyoritsu Women's University Museum and Professor of Department of Textiles and Clothing, this exhibition showcases the formalities and  rituals of gift exchanging in Japan by revealing the characteristics, beauty, and variety of gifts exchanged and presented, along with the thoughts and philosophies of the Japanese people that exist behind them.
In Japan, the exchanging of gifts is not simply an act of giving something to someone but an expression of gratitude or wishing for the happiness of the receiver. The pattern, design, color, material and method of producing the gift bestowed all reflect the giver's thoughts and feelings towards the receiver. Why do the bride's parents give the shiromuku, pure white kimono, with kissho patterns which feature motifs of a bamboo, pine, plum tree, somethimes with crane and turtle, to their daughther? Why do Japanese people use Fukusa and Furoshiki for wrapping gifts? How do Japanese parents treat their new born babies and children while wishing for their healthy growth? Why do haori and hanten jackets, the Japanese short winter coat,  have crest or sign on them and what are they for?
The answers to the questions lie in this exhibition as more than 90 exhibits are divided into four parts to visually present shapes to the giver's thoughts and emotions of Japanese people during their major stages of life, including
Part 1: Various Gifts related to Wedding: Costumes and implements prepared for wedding ceremonies and the gifts presented during the celebrations serve to reflect the spirit of praying for happiness of the bride.
Part 2: The Heart and Art of Gift-wrapping Fukusa and Furoshiki: The Japanese spirit in the act of "gift-wrapping" as well as the Japanese aesthetic is spoken through nemerous patterns and designs.
Part 3: Gifts from Parents to Children: The gifts from parents to children unveil their affection and wishes for wellbeing and healthy growth towards their children in the context of Japanese culture.
Part 4:  Exchanging Gifts to Strengthen Bonds: Gifts given and exchanged are to strengthen or confirm group bonds such as those in a master and servent relationship, employer and employee or residents within the same region or community.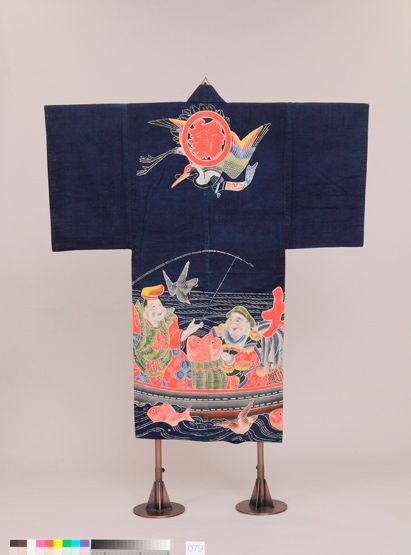 We hoped the exhibition would serve as an opportunity for viewers to engage with and understand the manner by which the "sense of harmony with nature" and "strong connections between people" that together form the foundation of Japanese culture, are embodied in the rituals of gift exchanging in Japan.
Part 1: Various Gifts related to Wedding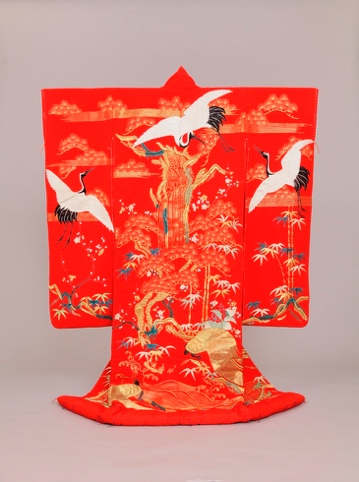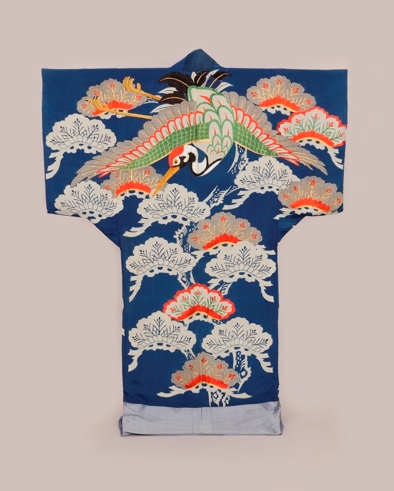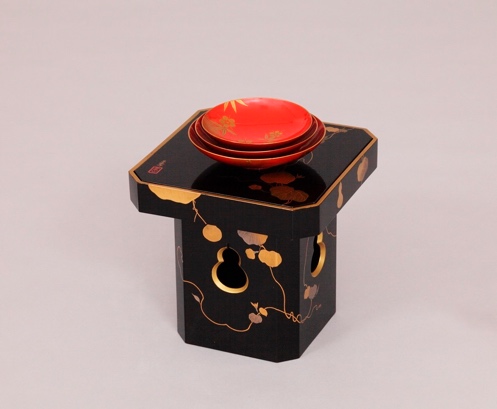 Part 2: The Heart and Art of Gift-wrapping Fukusa and Furoshiki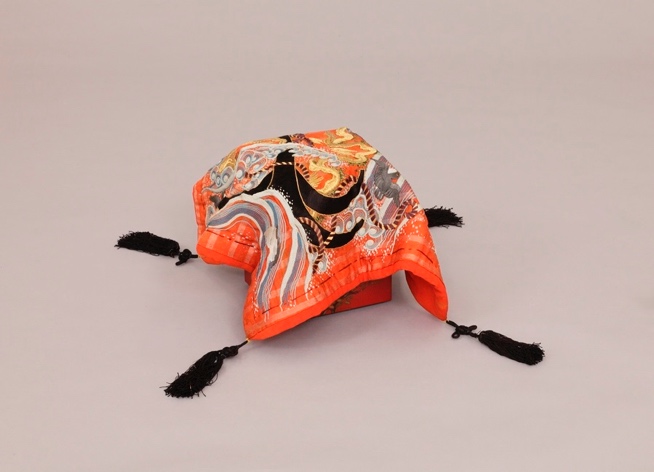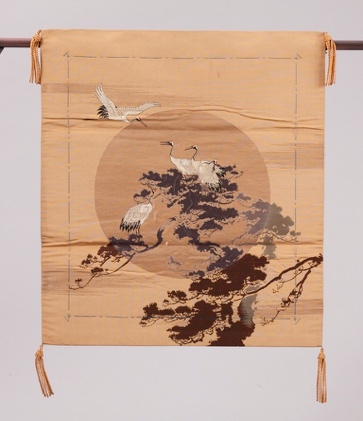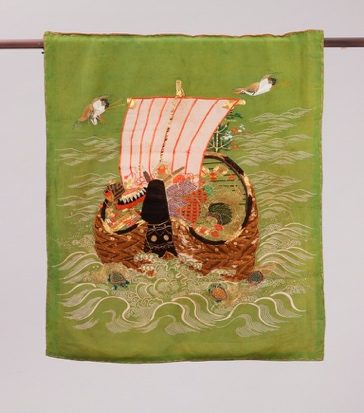 Part 3: Gifts from Parents to Children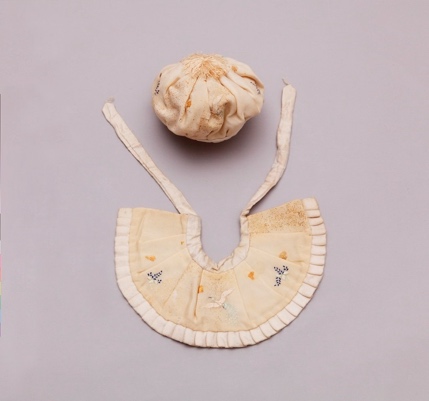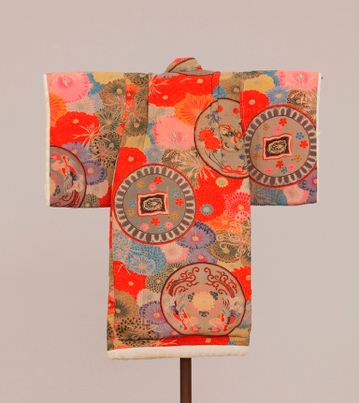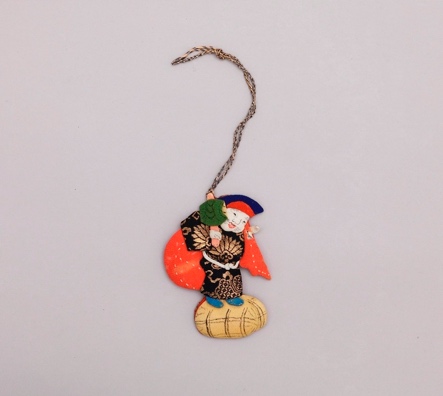 Part 4: Exchanging Gifts to Strengthen Bonds: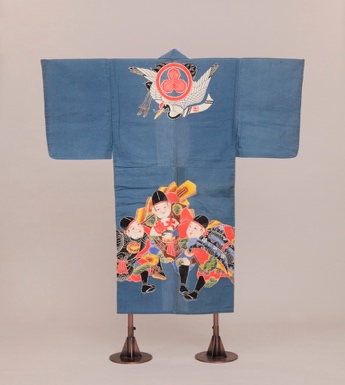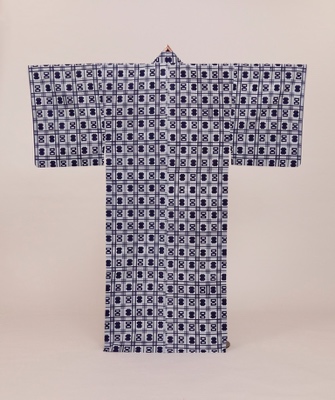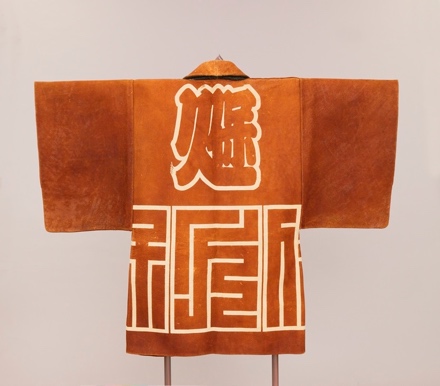 The Japan Foundation, Bangkok
10th Fl. Serm-Mit Tower, 159 Sukhumvit 21 Rd., Bangkok 10110, Thailand Facebook: jfbangkok | Website: www.ba.jpf.go.jp
Co-organized by: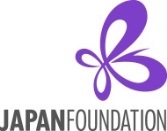 Supported by:


Opening of
The Beauty of Exchanging Gifts in Japan: Giving Shape to One's Thoughts and Emotions
Friday 5 November 2021Chiang Mai University Art and Culture Center (CMUACC)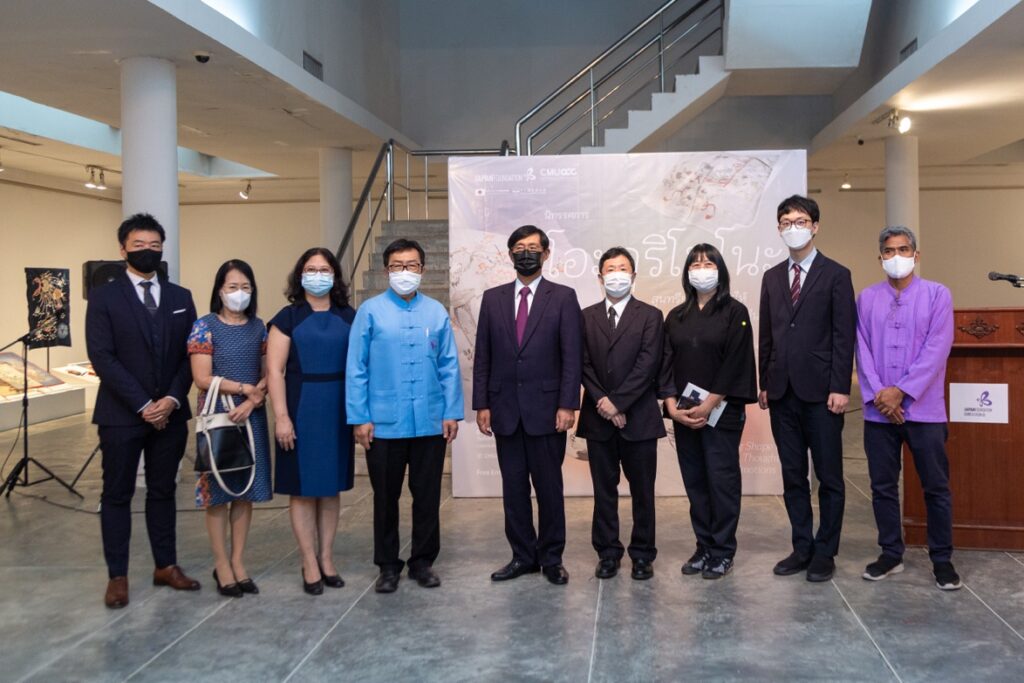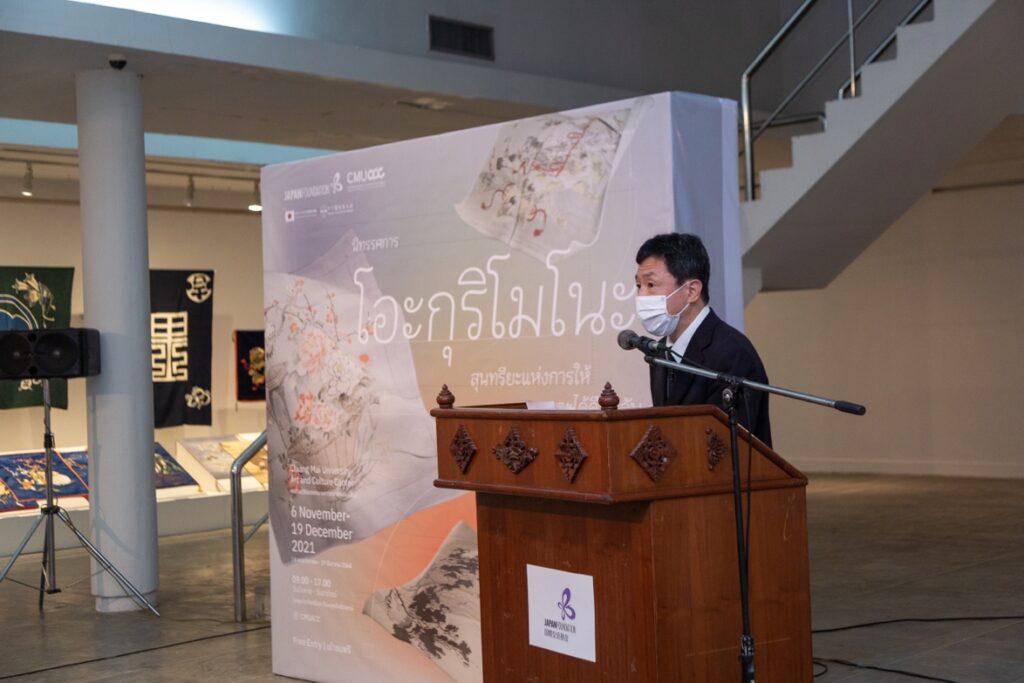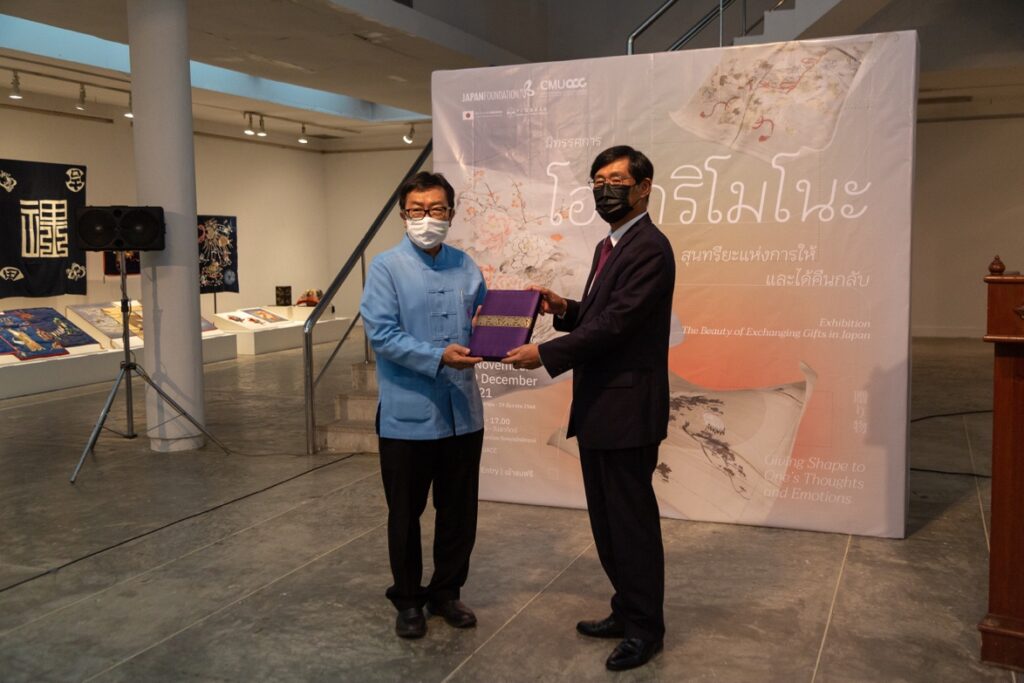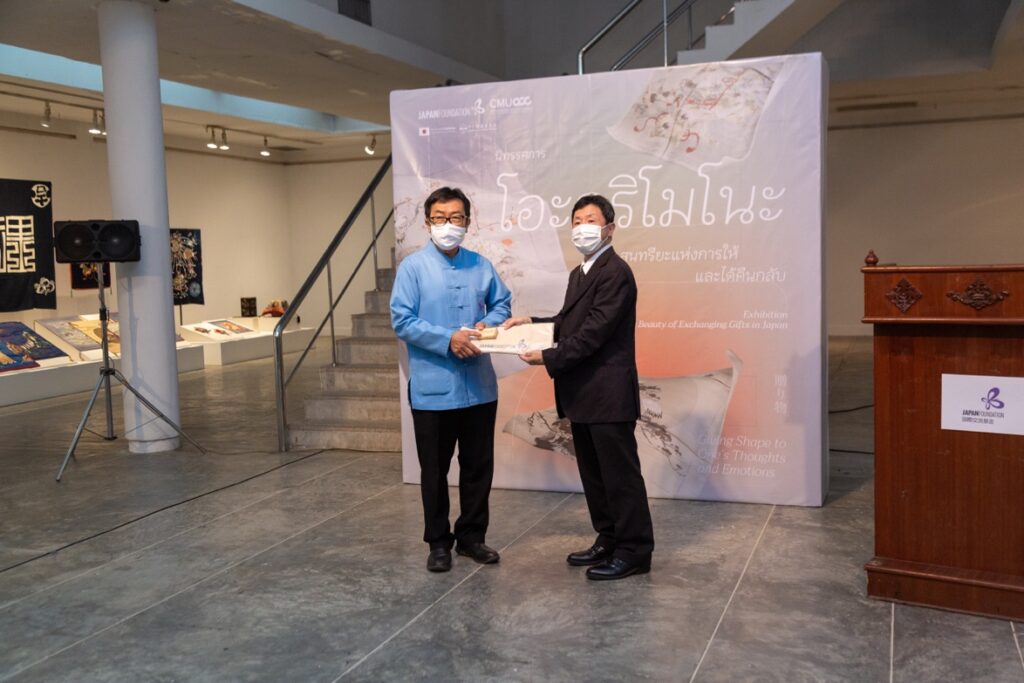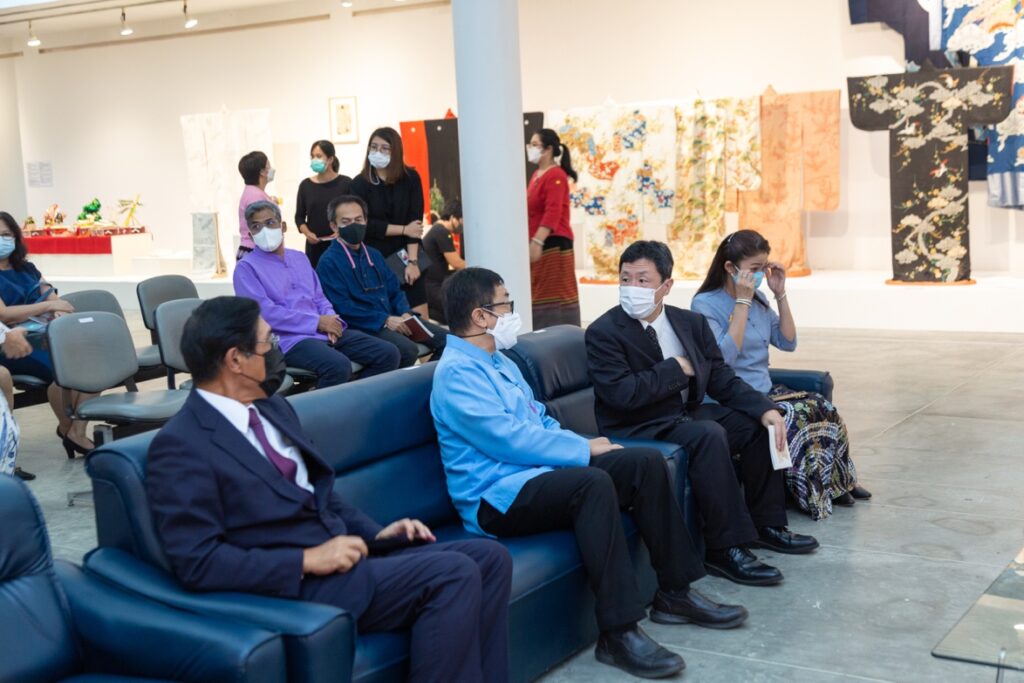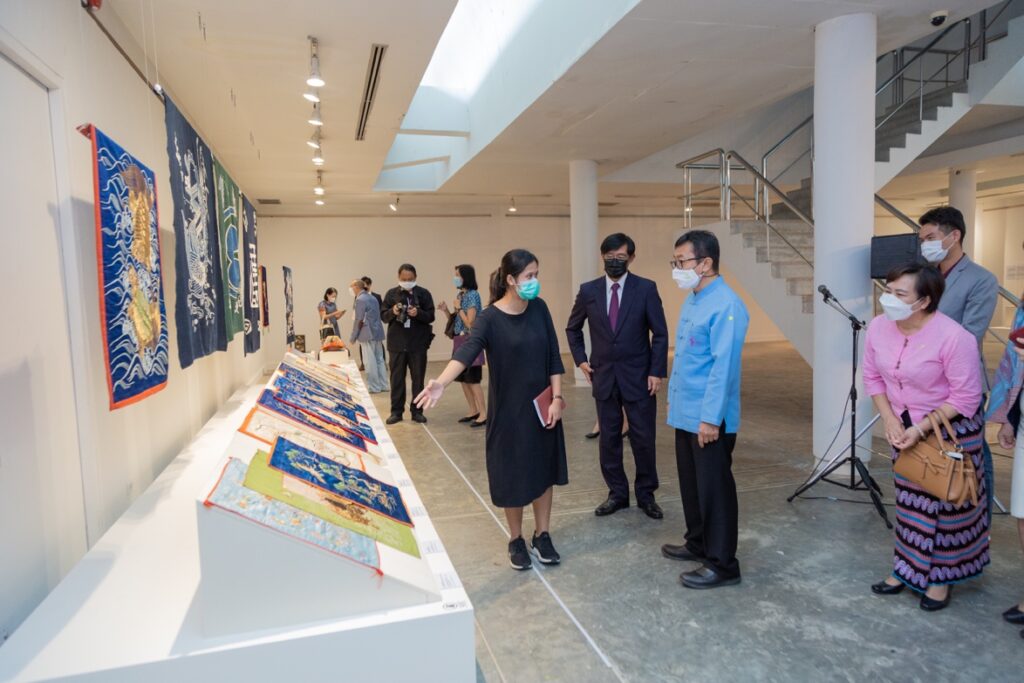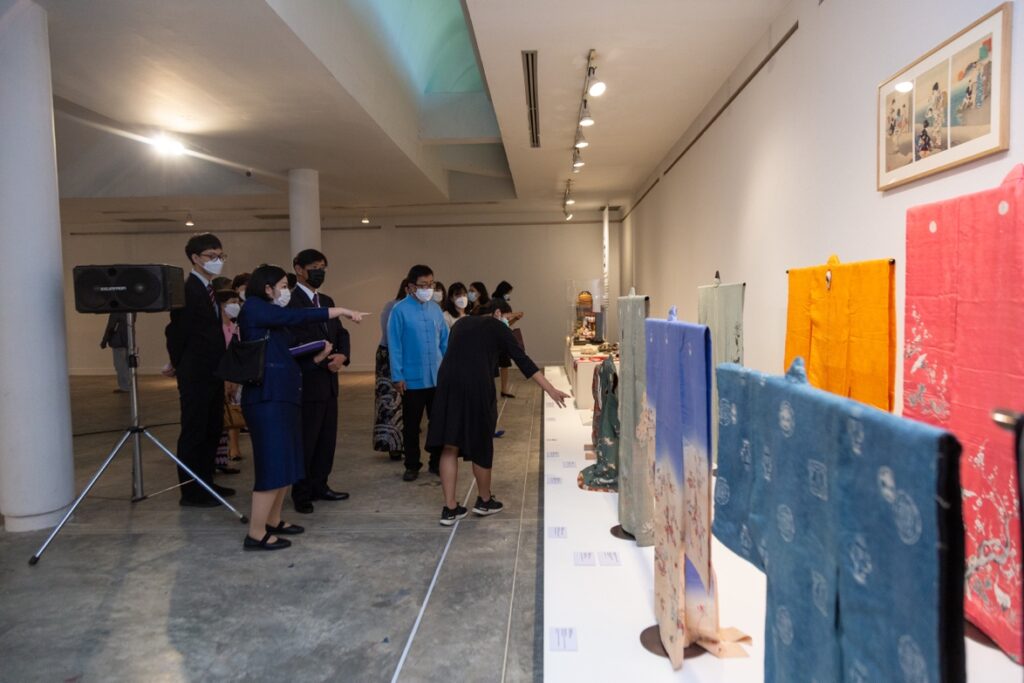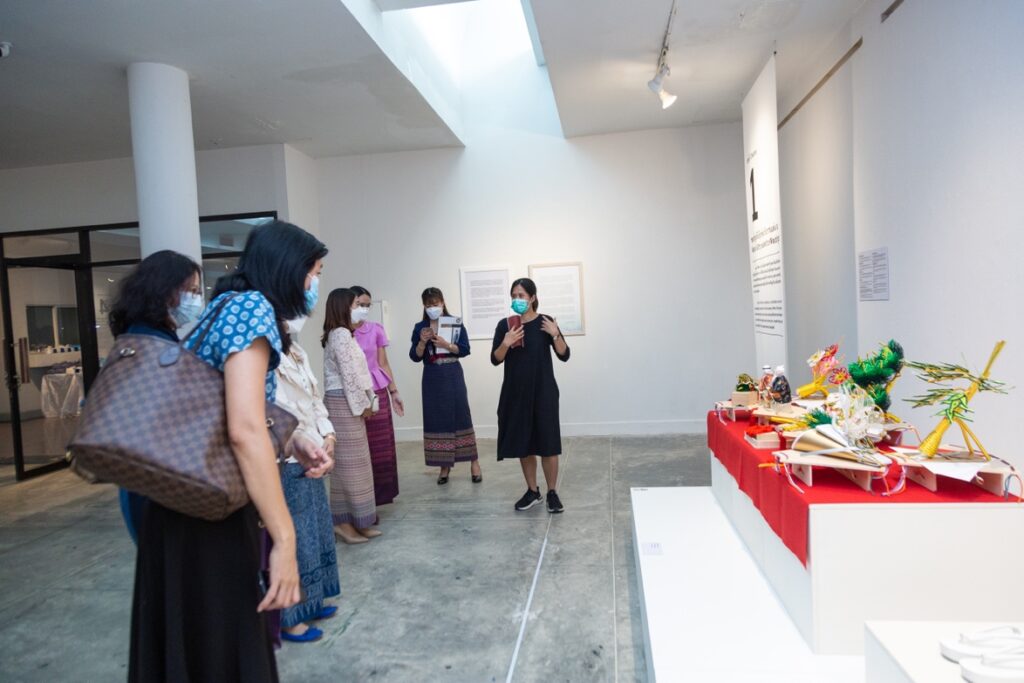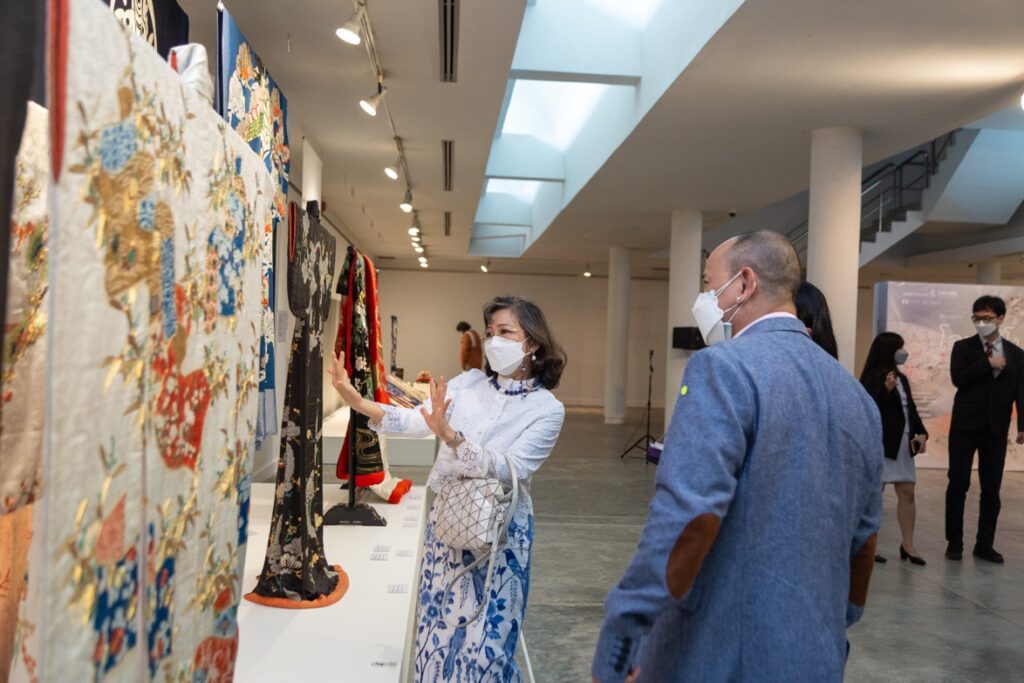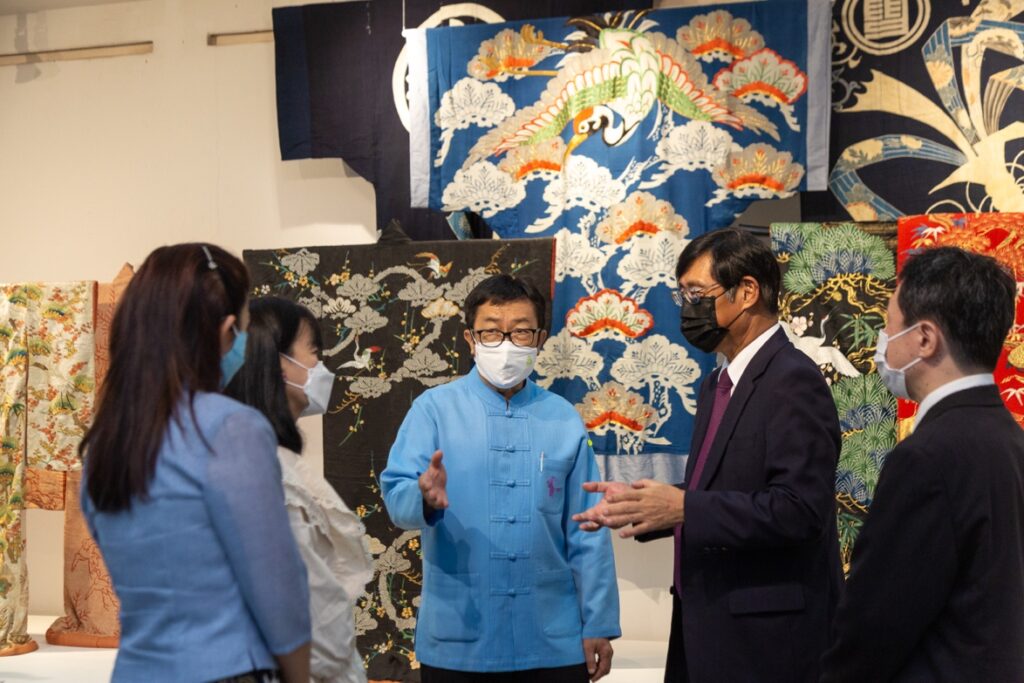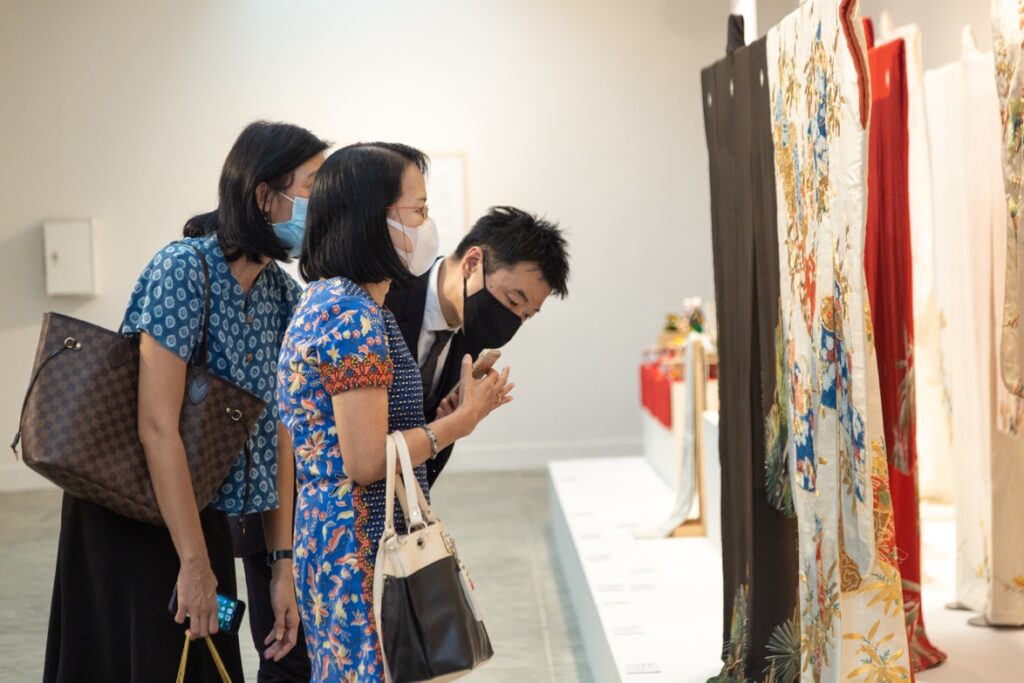 Installation Views