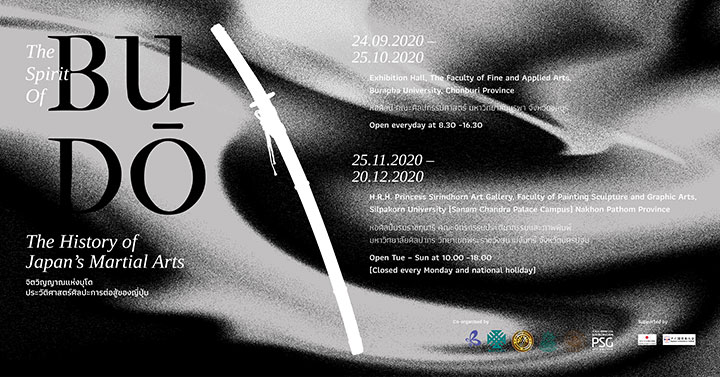 Event Summary
CHONBURI
[Duration]
Thu 24 Sep – Sun 25 Oct 2020 (Open everyday 8:30 – 16:30)
[Venue]
Exhibition Hall, Faculty of Fine and Applied Arts, Burapha University
[Opening]
Thu 24 Sep 2020 at 13:00 @Exhibition Hall, Faculty of Fine and Applied Arts, Burapha University
[Admission]
Free
NAKHON PATHOM
[Duration]
Wed 25 Nov – Sun 20 Dec 2020 (Open Tue – Sun 10:00 – 18:00 Closed on Mon and National Holidays)
[Venue]
H.R.H. Princess Sirindhorn Art Gallery, Faculty of Painting Sculpture and Graphic Arts, Silpakorn University (Sanam Chandra Palace Campus)
[Opening]
Wed 25 Nov at 16:00 @ H.R.H. Princess Sirindhorn Art Gallery, Faculty of Painting Sculpture and Graphic Arts, Silpakorn University (Sanam Chandra Palace Campus)
[Admission]
Free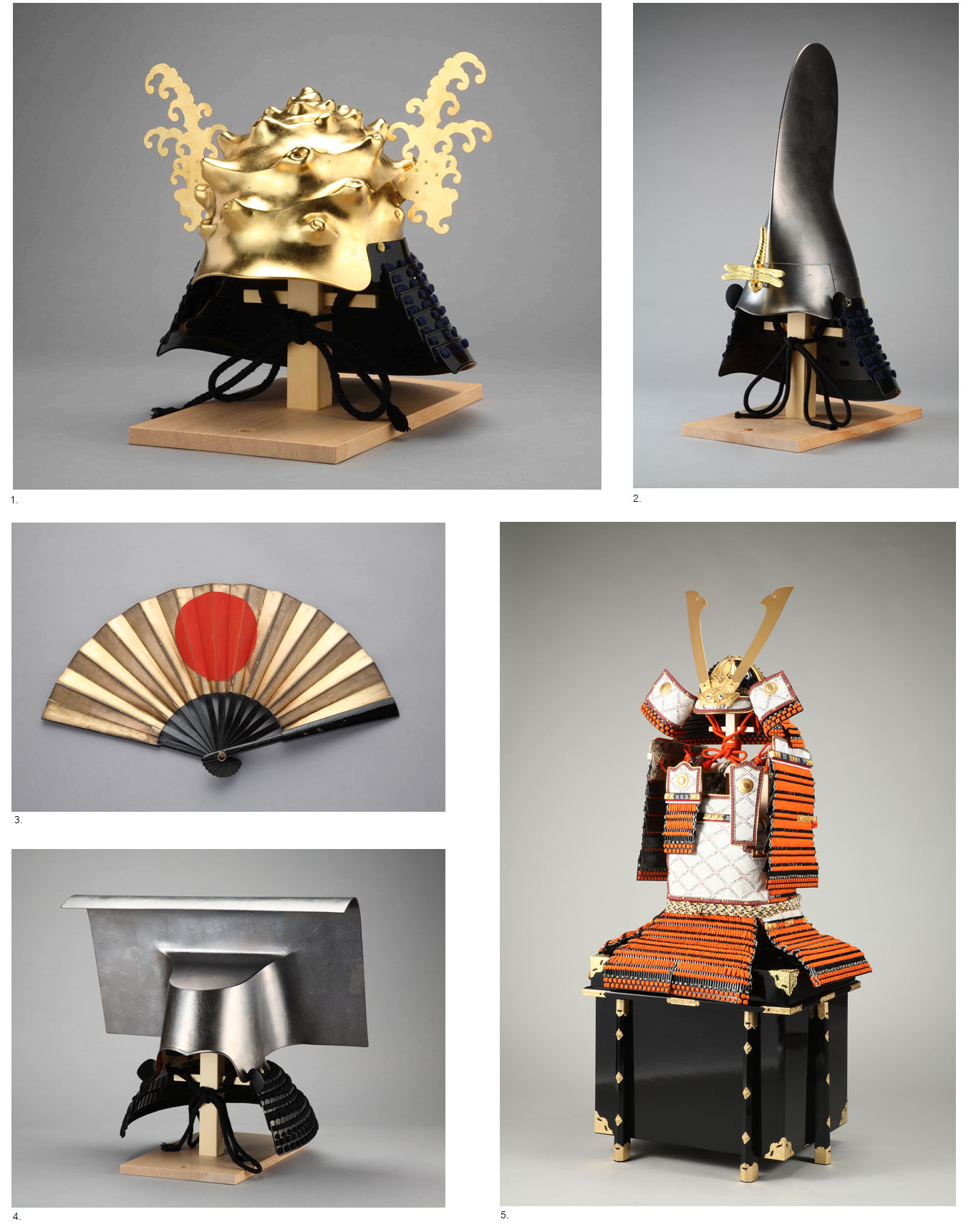 | | | |
| --- | --- | --- |
| | | |
| | 1. Strange helmet (kawari kobuto): turbo shells 2. Strange helmet (kawari kobuto): catfish tail 3. Iron-ribboned fan (tessen) 4. Strange helmet (kawari kabuto): Ichi-no-tani canyon 5. Armor of ō-yoroi type with helmet of hoshi-kabuto type | |
| | | |
"The Spirit of Budō: The History of Japan's Martial Arts"
exhibition arose from the immense overseas popularity and strong interest in Japan's martial arts which are often seen as representative images of Japan. The exhibition was initially organized at Bangkok and Chiang Mai in 2012 and is coming back to Thailand again soon due to its tremendous success. Historical novels and films depicting Japan's warrior culture are currently enjoying a boom among not only the Japanese but also people across continents around the globe. Particularly, films and Japanese comics (manga) have gradually echoed diverse aspects of Japan's martial arts in recent decades. Although some film productions made abroad seemed exaggerated and contrary to the historical fact, sometimes such historical films and novels helped bring about people's awareness and interest in questing for in-depth knowledge about Japan's martial arts and its development. Thus, this exhibition seeks the understanding of viewers about the brief history of Japanese martial arts from battlefield combat techniques (bujutsu) to popular sports or physical exercise tempering body and spirit (budō). While the word bu (武) refers to military, dō (道) literally means way. Budō essentially implies that the martial arts are more than mere pursuits aiming for technical proficiency and in fact "ways" which enable the practitioner to develop their character and morality as well as physical dexterity.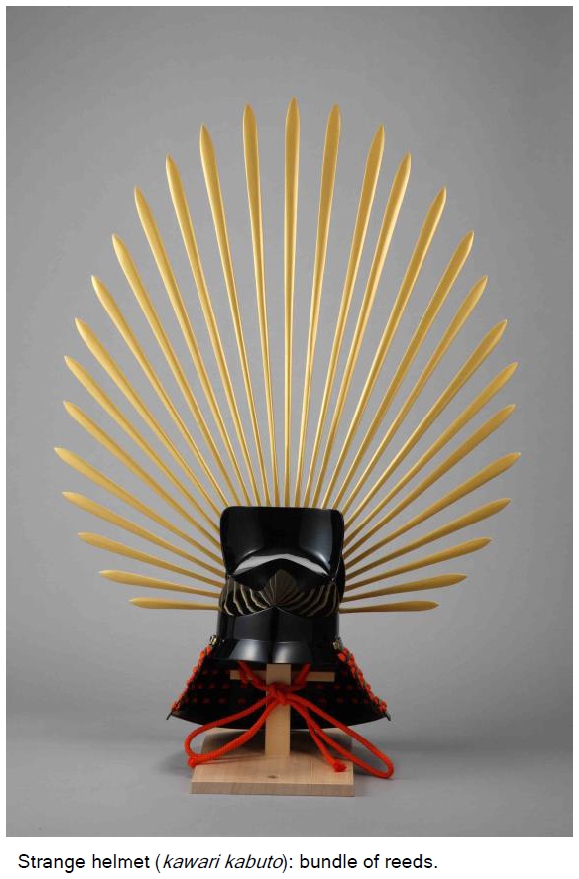 This exhibition consists of two parts.
In the first part, reproductions/originals of historical weapons such as bows, arrows, suits of armor, sword mountings and helmets are shown along with the explanation of development and changes of Japanese martial arts from 8th century to 19th century.
As many of ancient types of armor weapons have not survived to the present or are too fragile for international transport, reproductions are included to give the appearance of suits of armor and helmets at the time of original production even more vividly. Remarkably, the warriors of this period underwent strenuous physical training while polishing their spiritual growth. This spiritual approach to battle resulted in the development not only of the warriors' skills and spirits but also of the craftsmanship of artisans who created weapons and equipment. As exemplary items, eight superbly designed helmets in this collection from the Warring States period (1467-1568) — an age of nationwide incessant violence — are presented in their original splendour as appeared at the time of their creation. Although elaborately designed, the originals were actually worn in battle by renowned warlords such as Nagamasa Kuroda (1568-1623). Highly individual and unique, these helmets reflect the warriors' ambition and will-power achieved through their training in martial arts.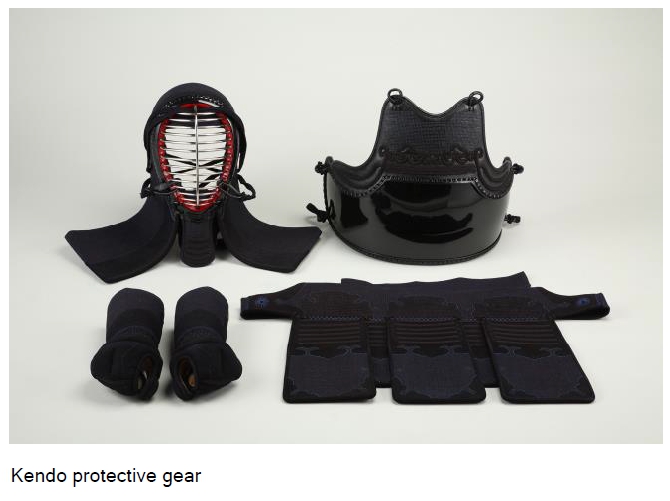 The second part deals with the reorganization of bujutsu to budō in the 19th and 20th centuries reflecting the time when the Japanese martial arts confronted with and survived through two pivotal crises
. The first watershed was marked by the end of feudalism and the beginning of modernization in the Meiji period (mid-19
th
century). The second one was during after the Second World War's democratization of education. In response with the backdrop of such societal changes,
Bujutsu
(the techniques for fighting) was transfigured into
Budo
(the philosophy of valor) by educators and practitioners who actualized the integrated practices of physical and spiritual strength for the development of themselves and the society. To understand as to how spirit of martial arts is still inherent in the daily life of Japanese people today, nine
budō
associations are introduced and the training and protective clothes and implements such as bamboo swords, protectors, and gloves used by players and students in the present day are on display. We hope that through this exhibition the viewers will become aware of not only the history of Japanese martial arts but also of people's aesthetic awareness and creativity, Japan's social history and the Japanese way of thinking from a new angle.
For more updates, please follow us on our Facebook page at
https://www.facebook.com/jfbangkok/
and website
https://ba.jpf.go.jp
or contact the staff in charge for more information.
Contact information:The Japan Foundation, Bangkok
10th Fl. Serm-Mit Tower, 159 Sukhumvit 21 Rd., Bangkok 10110, Thailand Tel: 02-260-8560-4Facebook:
jfbangkok
| Website:
www.ba.jpf.go.jp
Mr. Suphawat Laohachaiboon (
suphawat@ba.jpf.go.jp
) (Thai and English) Ms. Benyatip Tiraviriyapol (
benyatip@ba.jpf.go.jp
) (Thai and English) Ms. Hikaru Kuwahara (
kuwahara@ba.jpf.go.jp
) (Japanese and English)
Co-organized by

Supported by