HANCHU-YUEI Brings "Girl X"
to the 12th Bangkok Theatre Festival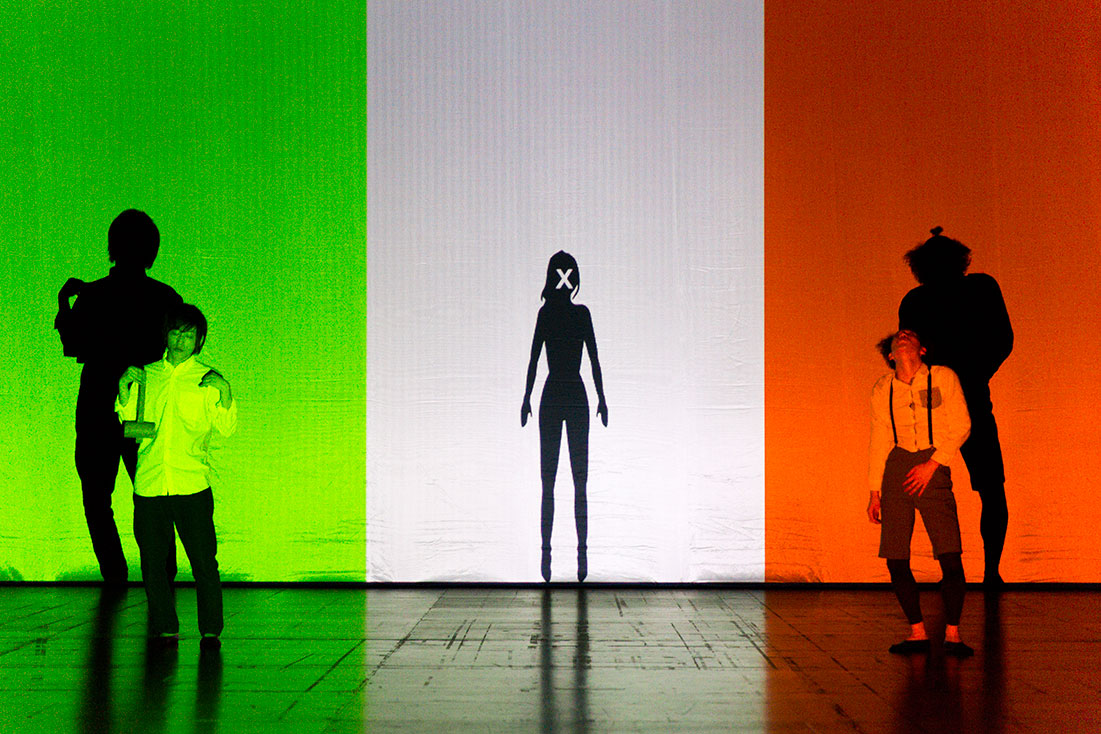 This year the Japan Foundation, Bangkok invites emerging Japanese company, HANCHU-YUEI to join a part of the 12th Bangkok Theatre Festival, taking place from 6th to 8th November 2014 at Sodsai Pantoomkomol Centre for Dramatic Arts, Chulalongkorn University.
HANCHU-YUEI will organize a workshop and perform "Girl X", a middle-length play that simply and honestly crystallizes the various separations within Japanese society and views of life formed since the disaster into a theatrical fiction, during this festival giving anyone with an interest in performing arts easy access to theatre performances. Don't miss this opportunity!
Schedule
Date:
Nov 6 (Thu)
13:00-16:00
Workshop
Nov 7 (Fri)
19:30:
1st performance
Nov 8 (Sat)
14:00:
2nd performance
19:30:
3rd performance

Venue:
Sodsai Pantoomkomol Centre for Dramatic Arts, 6th floor, Maha Chakri Sirindhorn Building, Chulalongkorn University

Special Info:
<Workshop>
-Free admission
-25 people only
-Reservation is necessary. First-come-first-served basisPlease contact to (02-218-4802, 081-559-7252) for reservation
*Mainly for the students who learn theatre and young artist
<Performance> Ticket price
Maximum 280 seats/ performance Ticket price
600 THB (for general public),
300 THB (for students),
400 THB (for audience under 27 years old, Artists & Japan Foundation Members)
Contact 02-218-4802 and 081-559-7252 for reservation


Rating: Some material in the show may be unsuitable for audience under the age of 16.

About HANCHU-YUEI


A theatre collective launched in 2007 and based in Tokyo. Suguru Yamamoto writes and directs its pieces characterized by critical approaches to the boundary between reality and fiction that question the ways interactions between them occur. The themes are humorously drawn from opposites such as dream and reality, play and play within play, video game (or virtual reality) and the real world, or love and hate.

Their recent works involve two-dimensional letters, images, lights and floor plans that are projected, and these elements organically relate to the three-dimensional bodies of performers, which results in 2.5-dimensional theatre.

Writer and Director: Suguru Yamamoto
Performers: Kazuki Ohashi, Sachiro Nomoto
Art director: Kazuki Takakura
Translation: Yui Terada
Producer: Momo Sakamoto

Remarks: The 12th Bangkok Theatre Festival will take place from 1st to 16th November 2014. On 1-2 November, it will be at Santichaiprakarn Park and to pubs and restaurants in the Bang Lamphu community and on 4-16 November, the festival will be at Studio, 4th floor, Bangkok Art and Culture Centre and other theatre spaces.

Organizer of Girl X: Bangkok Theatre Festival@Chula, The Japan Foundation, Bangkok