J – Talk: Diggin' Culture #01
YOKOSUKA
– Japan under America's Shadow –
Casual talk on the city & its relation with:
 Momoe Yamaguchi (Singer/Actress in 70s)
 Jun'ichiro Koizumi (Ex-Prime Minister of Japan)
Speaker
Dr. Hiromu Shimizu
(Professor, Kyoto University)
Date & Time
19:00 – 21:00
Tuesday 20 December 2016
Venue
Classroom E,
the Japan Foundation, Bangkok
Admission
Free
Languages
Japanese with Thai interpretations
(No English available)
Organized by
The Japan Foundation, Bangkok
Co-organized by
The Center for Southeast Asian Studies, Kyoto University
The Japan Foundation, Bangkok started  a new cultural project "J-Talk: Diggin' Culture", a series of casual talk on Japan from December 2016, serving for the Thai citizens with full of intellectual curiosity who would like to develop their knowledge and understanding on Japanese culture and society one step further. In its first-ever round, thanks to the Center for Southeast Asian Studies of Kyoto University being a co-organizer, Dr. Hiromu Shimizu, a prominent anthropologist and professor from Kyoto University had given a talk on the city of Yokosuka, where the US military base existed, where two extremely famous figures in Japan were born and raised; the legendary Momoe Yamaguchi, a former singer, actress and idol in 1970s, and Jun'ichiro Koizumi, the ex-Prime Minister of Japan. Following the track of popular songs sung by Momoe Yamaguchi and political episodes of Jun'ichiro Koizumi, Dr. Shimizu amusingly revealed the presence of America deeply reflected on those two figures, and re-examined postwar Japan.
­­­­­­­­­­­­­­About the Speaker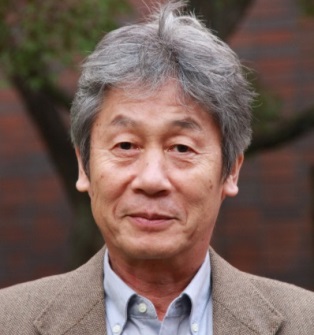 Dr. Hiromu Shimizu is a Professor and also Director of Center for Southeast Asian Studies at Kyoto University. He was born in 1951 in Yokosuka city, Kanazawa, Japan. Graduating from University of Tokyo, he holds a Ph.D. from Department of anthropology. Prior to the current position, he served as Research Associate at the Department of Anthropology, College of Arts and Sciences, University of Tokyo, and also at the Institute of Oriental Culture, University of Tokyo, and then as Professor at the Graduate School of Social and Cultural Studies, Kyushu University. His major works include, Grass-root Globalization; Cultural Practices and Life Strategies in an UNESCO World Heritage Village of Rice Terraces in Northern Luzon, Kyoto University Press, 2013 (in Japanese), Echo of Eruption: Culture, Development and NGOs during the time of Sufferings and Rehabilitation of Pinatubo Aytas, Kyushu University Press, 2003 (in Japanese), Politics in Culture: sserings and Rehabilitation of Pinatubo Aytasn an UNESKobunndo, 1991 (in Japanese), and Ethnography of Events: Continuity and Change of the Pinatubo Ayta Society, Kyushu University Press, 1990 (in Japanese). His talk will be based on the article titled "Refiguring Identities in America's Magnetic Field: Study of Yokosuka and the Twist of Postwar Japan through Momoe Yamaguchi and Ex-Prime Minister Jun'ichiro Koizumi" in The Philippines and Japan in America's Shadow, (eds.) Kiichi Fujiwara & Yoshiko Nagano, Hosei University Press, 2011 (in Japanese).