J-Talk: Diggin' Culture #06
Origami in Japan, Science of Origami
By Dr. MITANI Jun
Professor of University of Tsukuba and
Japan Cultural Envoy 2019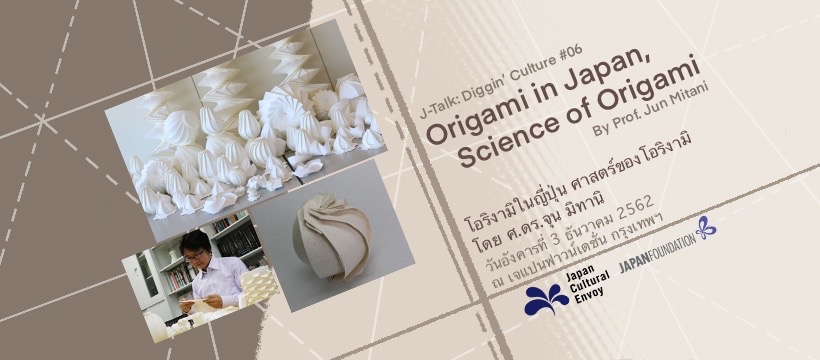 Bangkok
[Date & Time]
Tuesday 3rd December 2019
19:00 – 20:30
[Venue]
Bangkok
Room E, The Japan Foundation, Bangkok
[Participants]
47 people
[Media coverage] N:2 AC Dept1 Arts and Cultural ProjectsFY2019201912 Bunka Koryushi Origami14 Report
[Date & Time]
Wednesday 4th December 2019
13:30 -15:30
[Venue]
Faculty of Decorative Arts, Silpakorn University
[Participants]
73 people
[Media coverage] N:2 AC Dept1 Arts and Cultural ProjectsFY2019201912 Bunka Koryushi Origami14 Report
Udon Thani
[Date & Time]
Friday 6th December 2019
10:00 – 12:00
[Venue]
Udonpittayanukoon School
[Participants]
101 people
[Media coverage]  None
[Date & Time]
18:30 -20:30
[Venue]
Noir Row Art Space
[Participants]
15 people
[Media coverage] N:2 AC Dept1 Arts and Cultural ProjectsFY2019201912 Bunka Koryushi Origami14 Report
The Japan Foundation, Bangkok proudly presented a special lecture and workshop about engineered crease patterns of Origami. This time we invited Dr. MITANI Jun, a Professor from Tsukuba University, who has been appointed as Japan Cultural Envoy 2019 by Agency for Cultural Affairs, Government of Japan. His specialization is in the area of Computational Origami and he introduced us the arts and science of Origami from both cultural and scientific points of view. His lecture and workshop focused on the history of traditional to modern curved origami through various patterns as well as its multifaceted application in arts and science. Participants could also learn about his origami's computerized design techniques and enjoy folding Origami together. A series of lecture and workshop was held at four venues in two provinces:
In Bangkok

Tuesday 3rd December 2019,
during 19:00 – 20:30 at Room E,
the Japan Foundation, Bangkok
Wednesday 4th December 2019,
during 13:30 -15:30
at the Faculty of Decorative Arts,
Silapakorn University

In Udon Thani

Friday 6th December 2019,
during 10:00 -12:00
at Udonpittayanukoon School
and 18:30 – 20:30
at Noir Row Art Space
Japan Cultural Envoy program aims to deepen the international community's understanding of Japanese culture and to build and strengthen networks between Japanese and foreign artists and experts. Since 2003, the Agency for Cultural Affairs has been appointing people committed to cultural activities such as artists, cultural specialists and so on, as "Japan Cultural Envoys". By 2018, a total of 137 individuals and 26 organizations specializing in various fields such as traditional music, performing arts, culture and lifestyle, and pop culture have been sent abroad to more than 86 countries.
Dr. MITANI Jun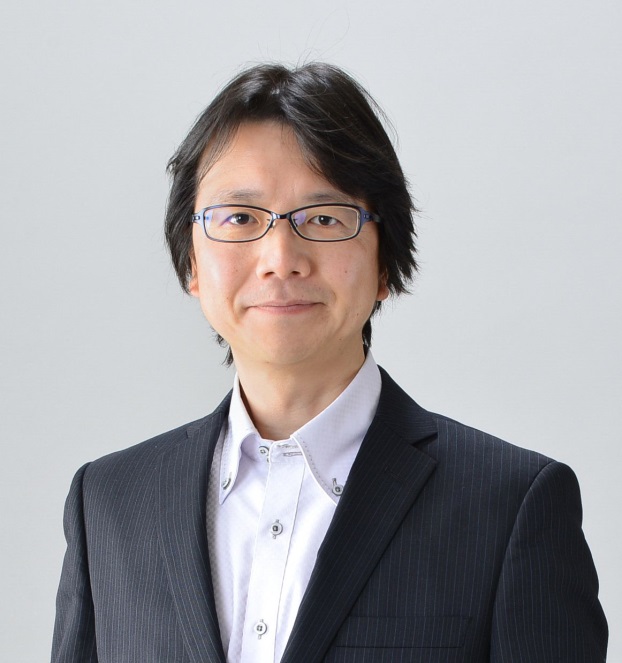 Professor of University of Tsukuba
Academic background: Graduated from PhD in Engineering, The University of Tokyo
Dr. Mitani completed a doctoral program in engineering at the University of Tokyo, Graduate School of Engineering in 2004. He joined RIKEN as a researcher in 2005 and became a lecturer at the Department of Computer Science, University of Tsukuba, in 2006, where he has been serving as a professor from 2015 until now. From 2006 to 2009, he was a PRESTO researcher at the Japan Science and Technology Agency studying origami paper folding, including its design technique using computers.
He has loved making paper crafts and using computers since his childhood, which has led to his present study subject. He also serves as a counselor of the Japan Origami Academic Society. He has authored "3D Origami Art" and "Curved Origami Design" published by CRC Press.
[Awards received]
2007
Japan Society for Graphic Science Award and its Thesis Award
Excellent Thesis Award of at CGAC 2007 International CG Thesis Awards
2008
Digital Contents Symposium Funai Award
2009
The 4th Japan Society for Graphic Science Thesis Award
2011
MSR Japan New Faculty Award
2012
University of Tsukuba 2012 Best Faculty Member Award
[Recent major activities]
2014
Invited to workshop at Israel Origami Center International Convention
Served as organizing committee vice chair at the 6th International Meeting on Origami in Science,Mathematics and Education (6OSME)
Invited to Korea Advanced Institute of Science and Technology (KAIST) as lecturer
2015
Presented his study at Fuji Television Network program Mezamashi TV
2016
His origami works appeared in the movie Death Note: Light Up the New World
His origami patterns appeared in the movie Shin Godzilla
Took office as senior science and technology policy fellow at Bureau of Science, Technology and Innovation, Cabinet Office (part time)
Published "3D Origami Art," English version of "Rittai Origami Art," from CRC Press
2017
Served as jury committee chair for Asian Digital Modeling Contest 2017
Demonstrated origami at World Government Summit 2017 in Dubai
[Website]  https://mitani.cs.tsukuba.ac.jp/ja/
Co-organized by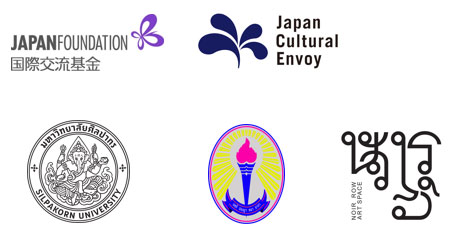 The Japan Foundation, Bangkok
10th Fl. Serm-Mit Tower,
159 Asoke Montri Road,
Bangkok  (Tel: 02-260-8560~4)
Facebook: https://www.facebook.com/jfbangkok/
Website: https://ba.jpf.go.jp/
Photos of
'Origami in Japan, Science of Origami'
The Japan Foundation, Bangkok
3 December 2019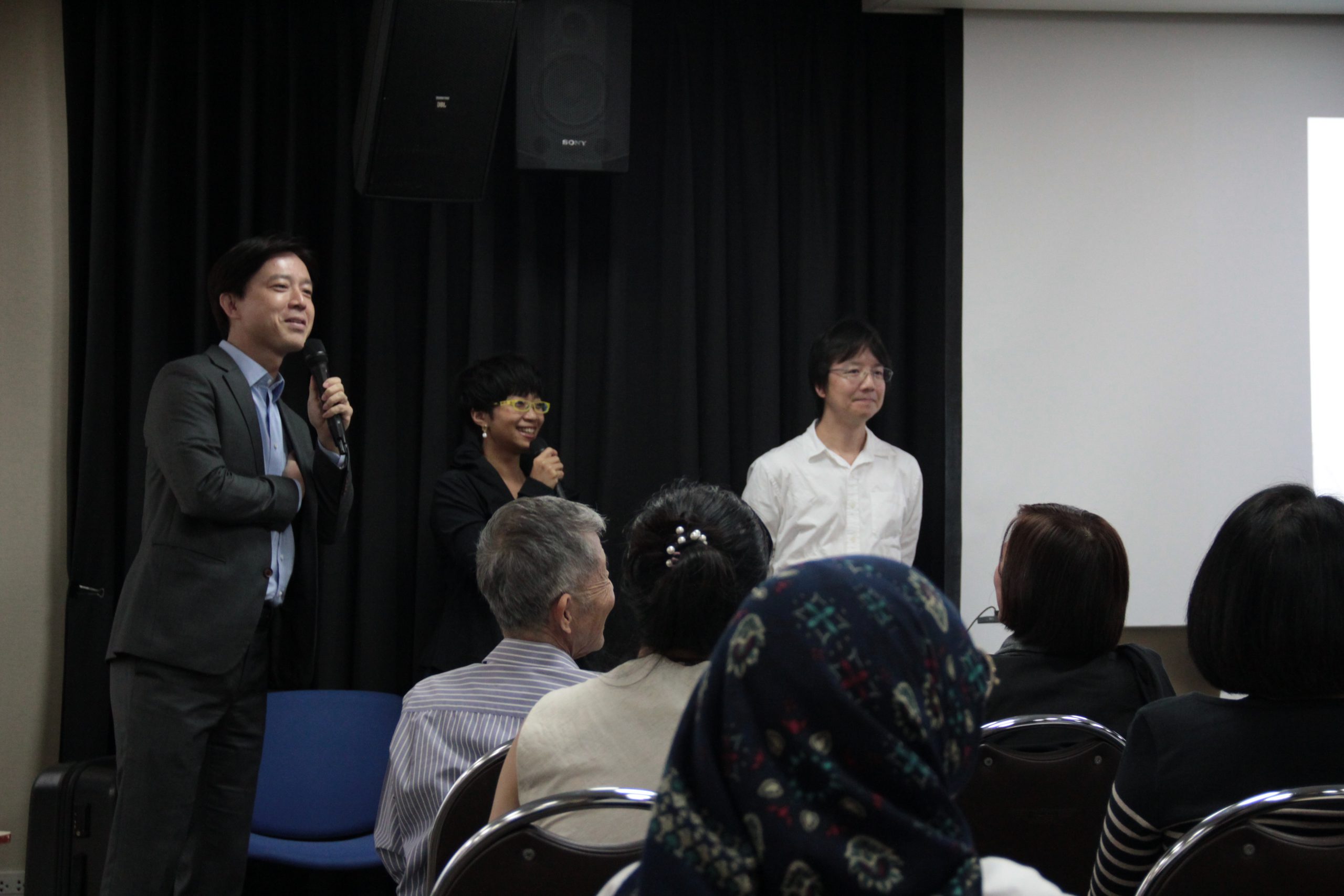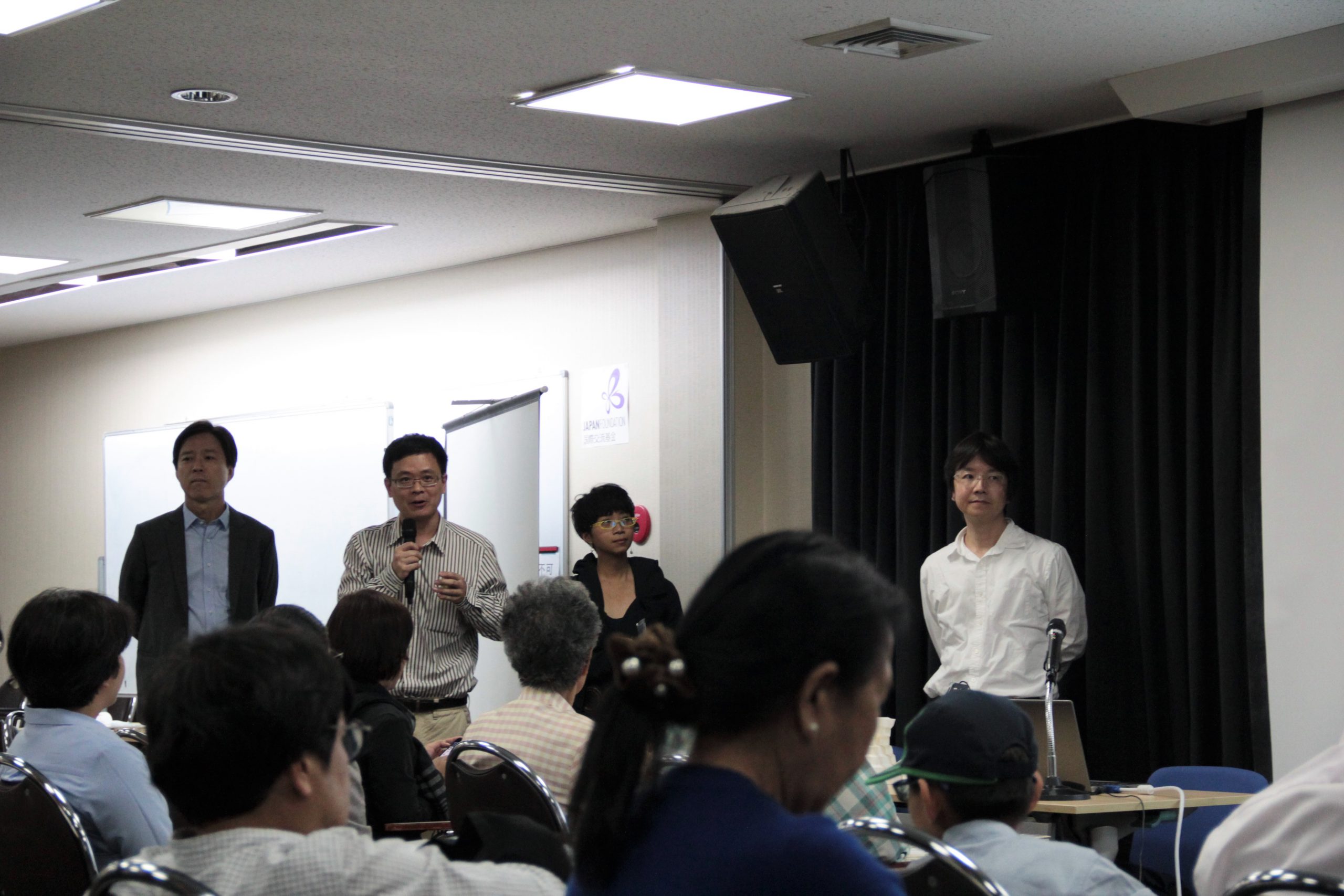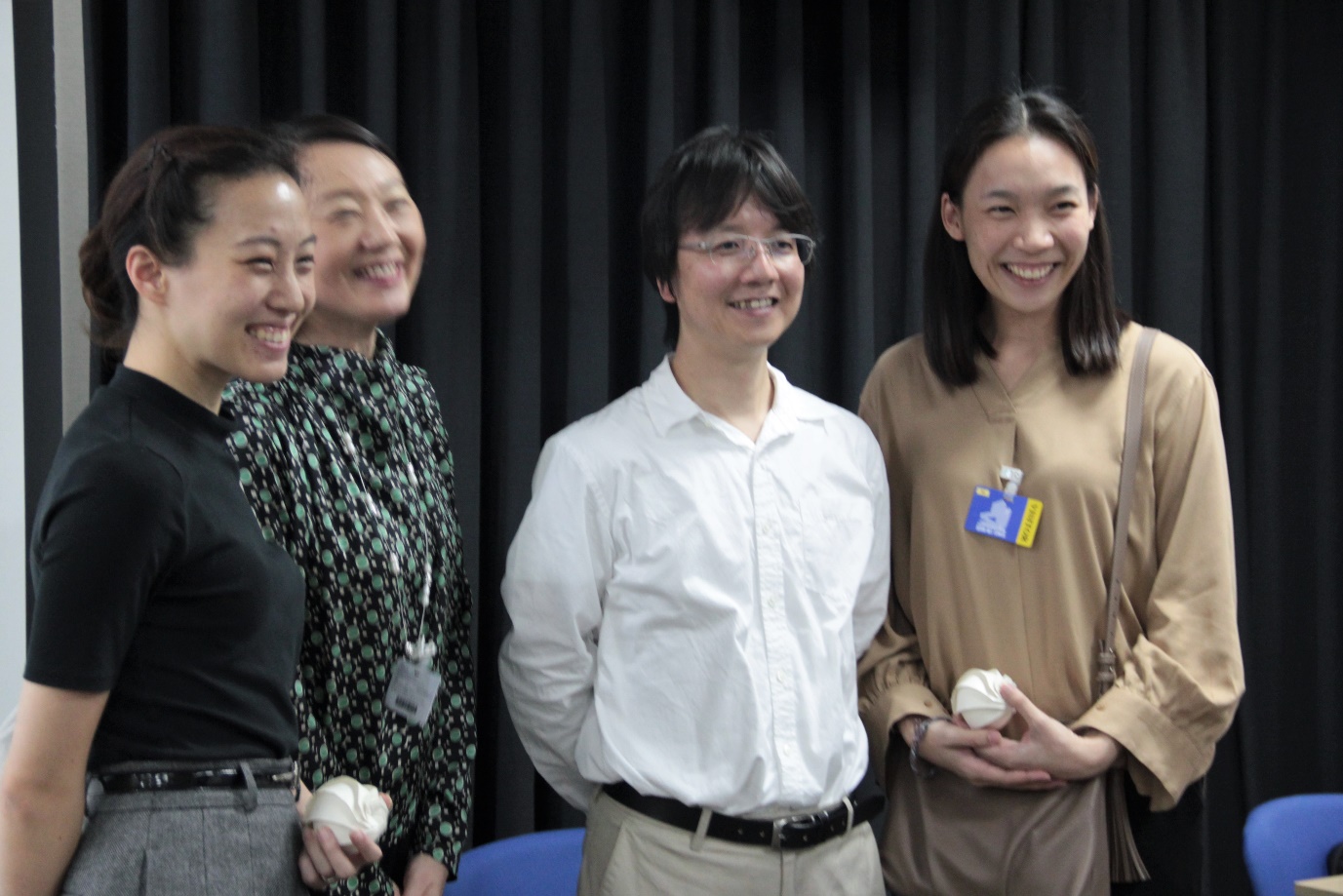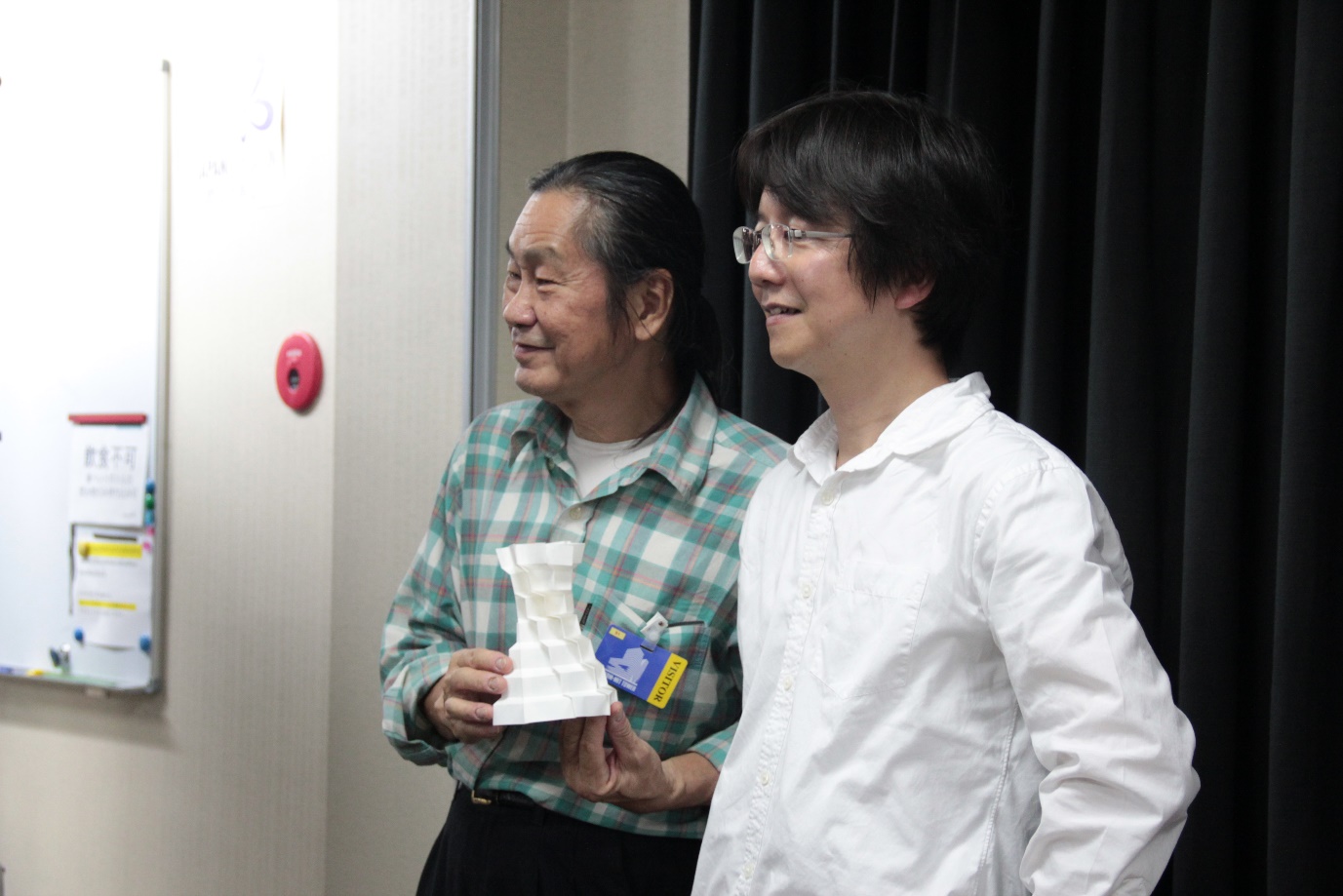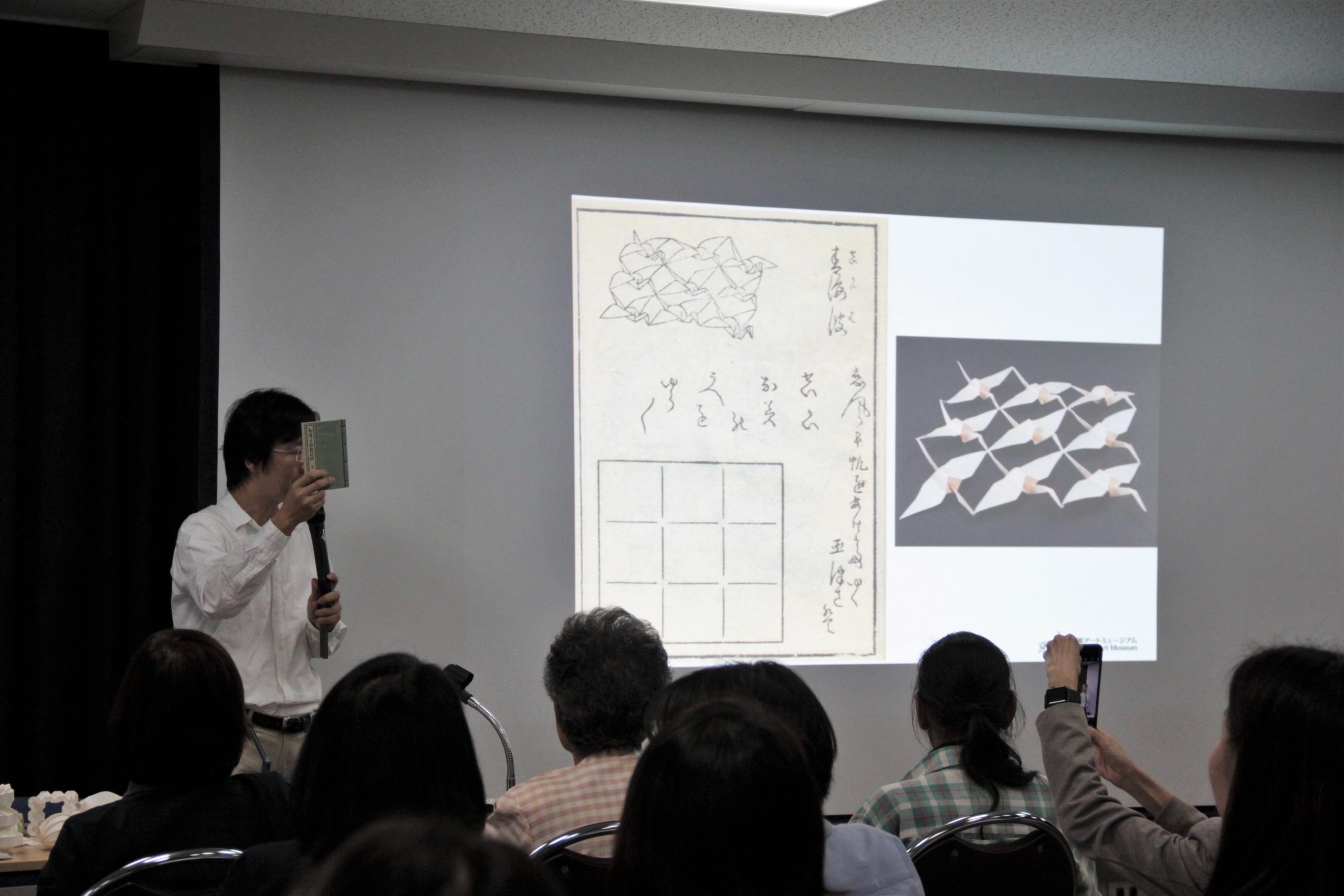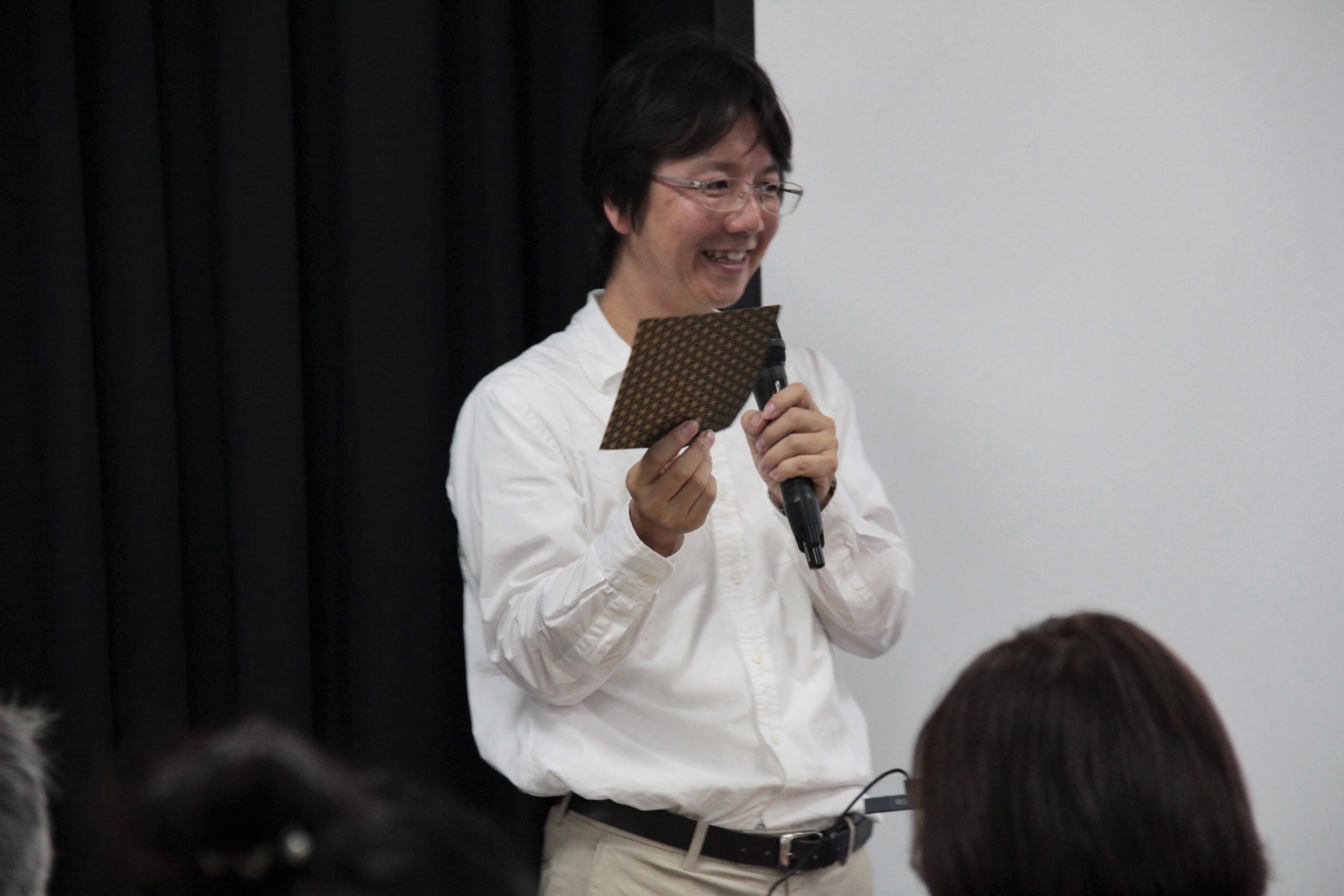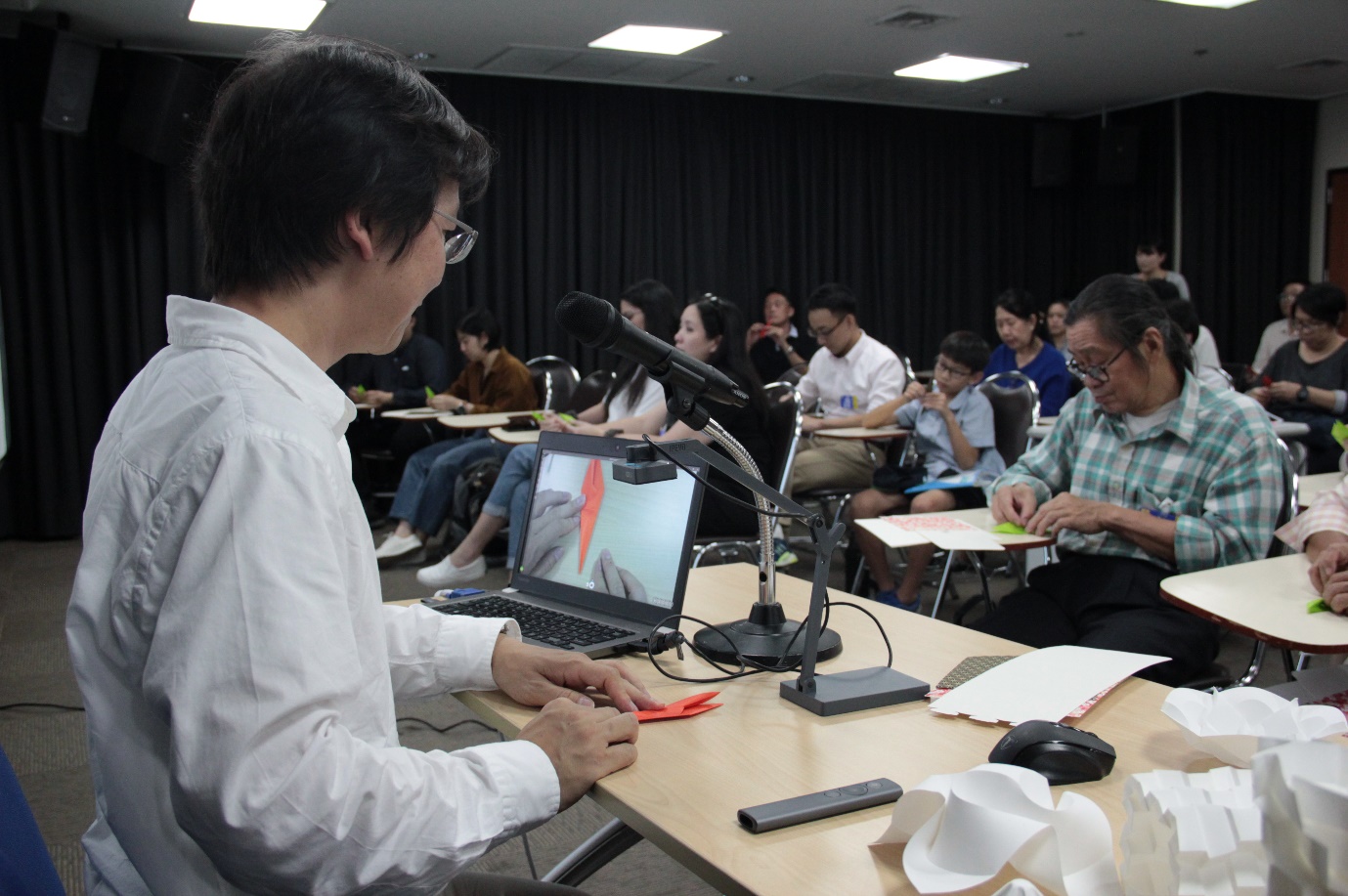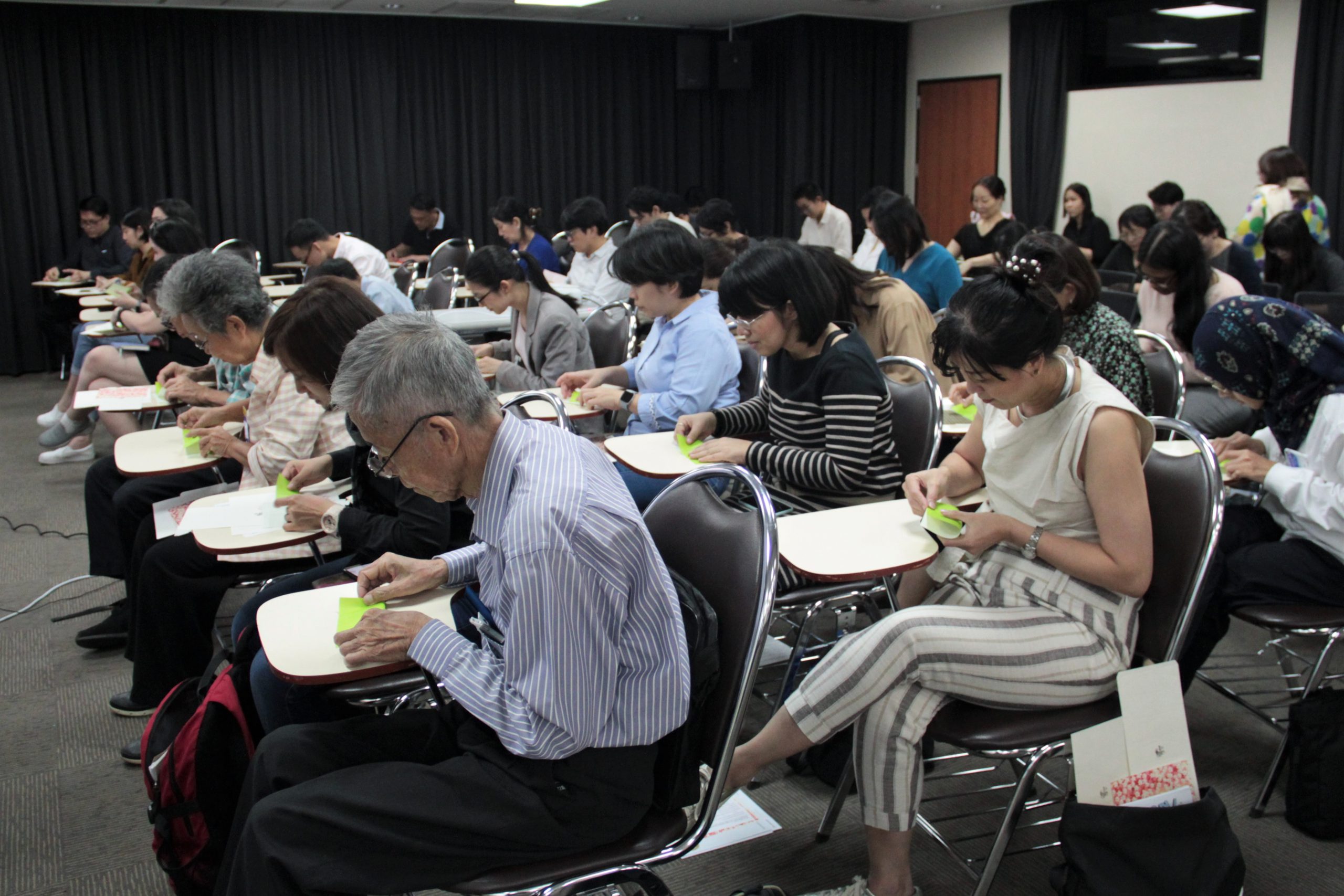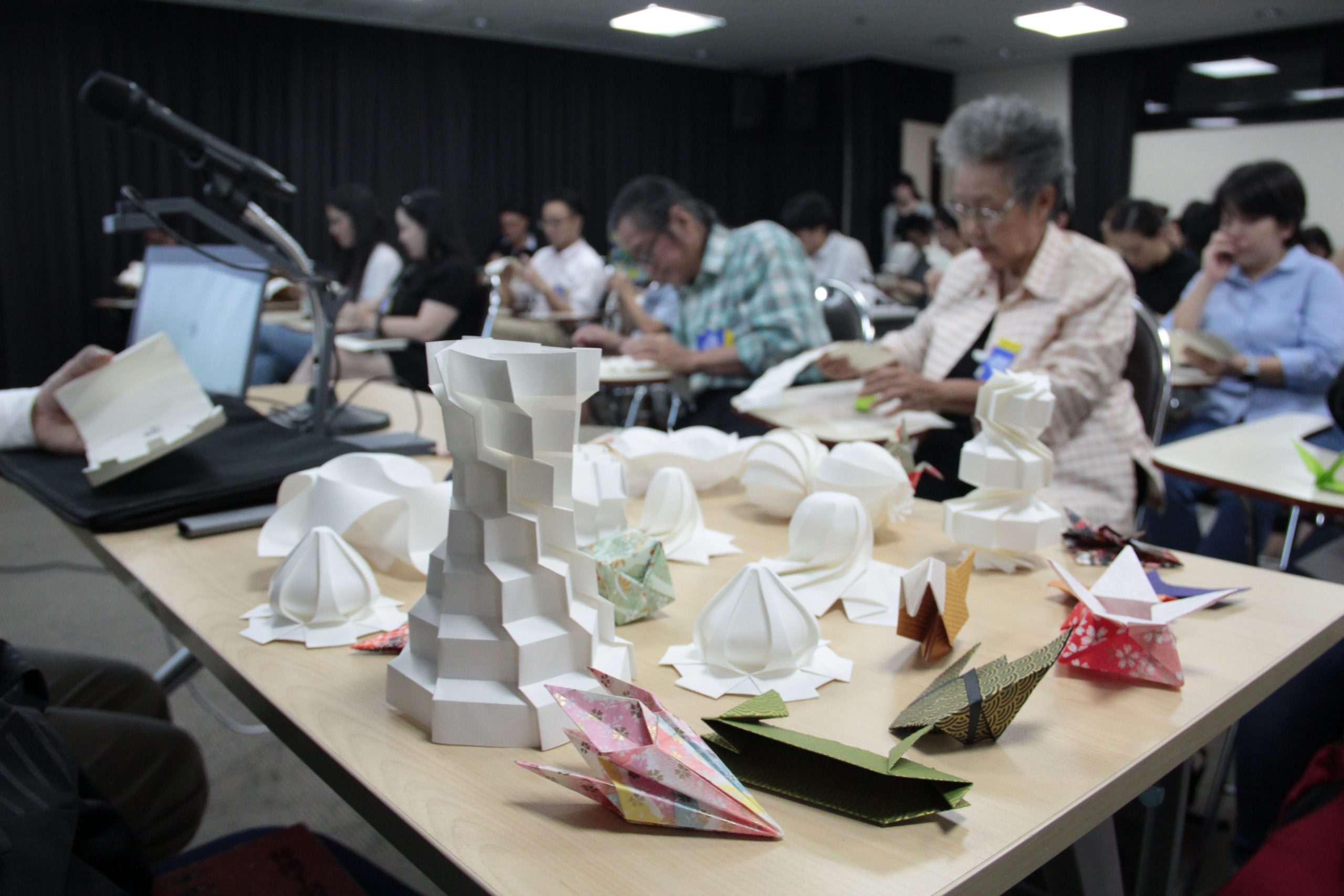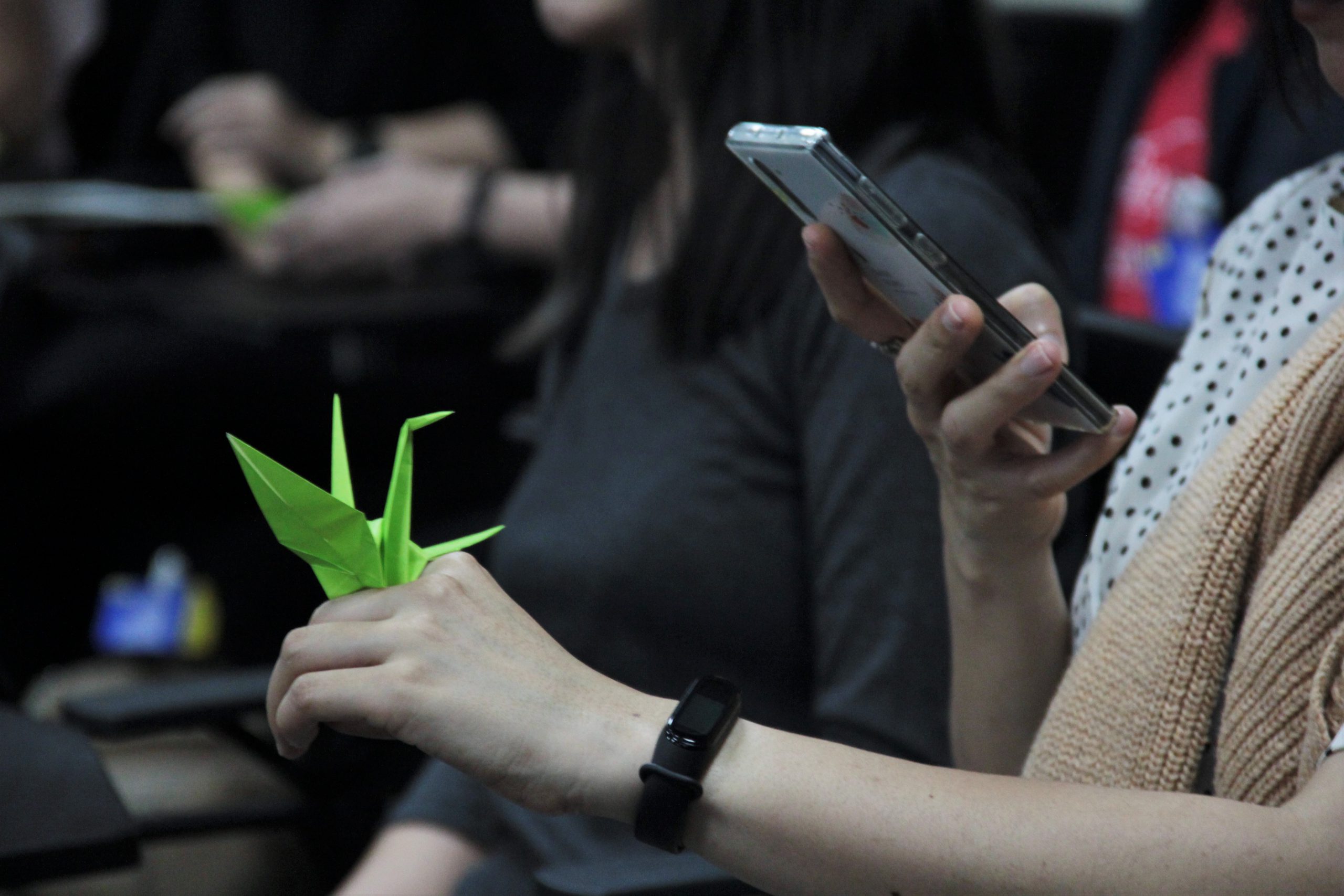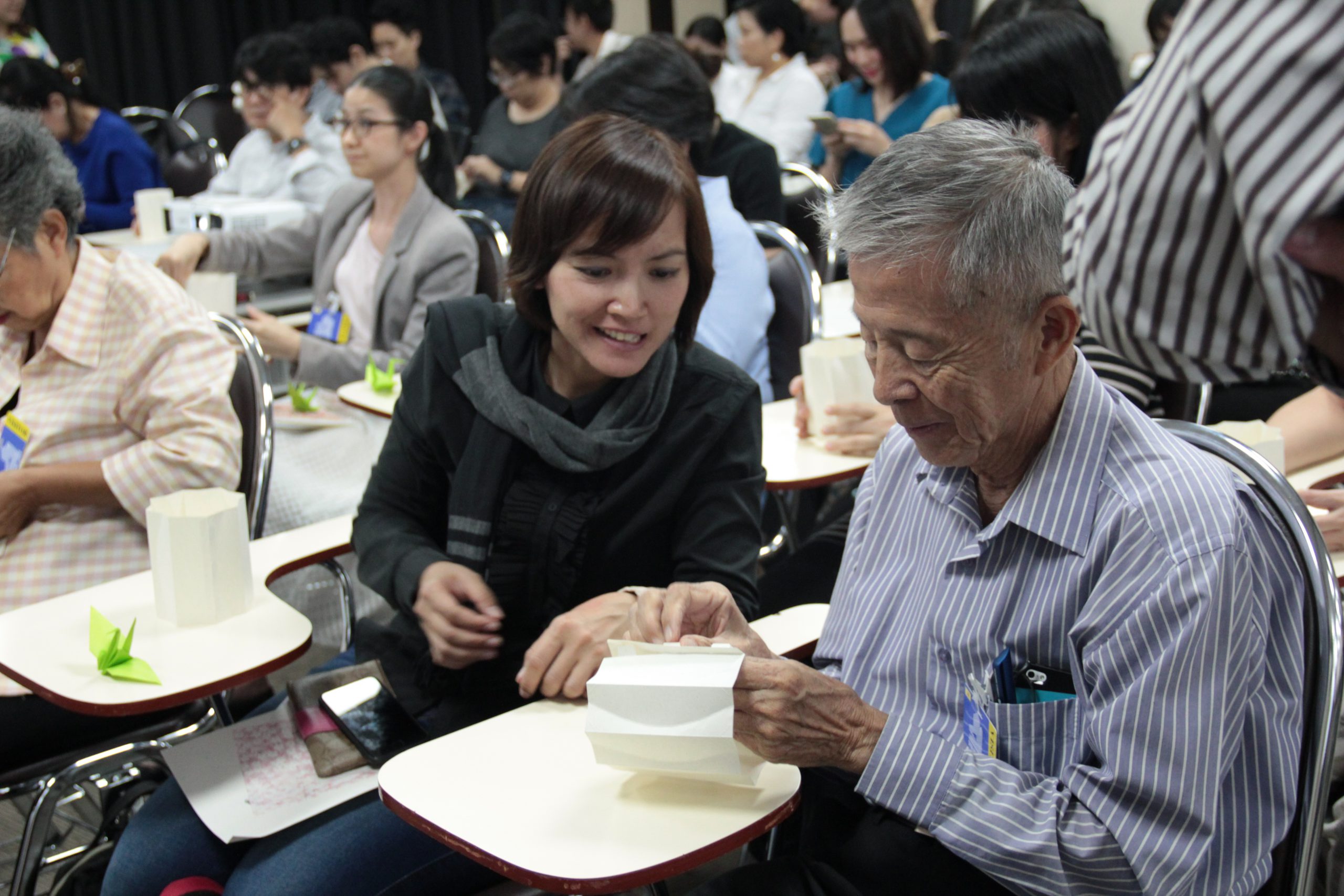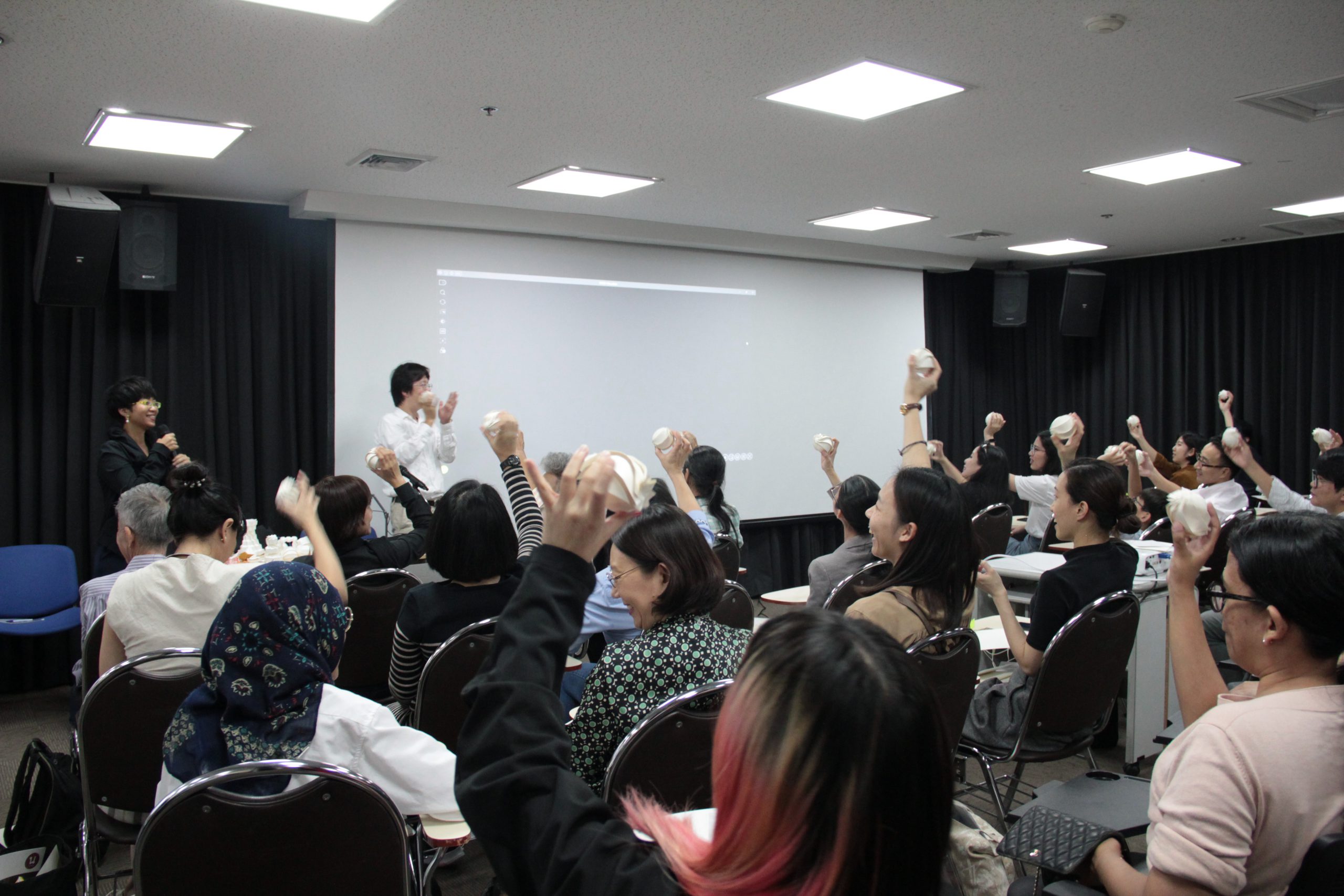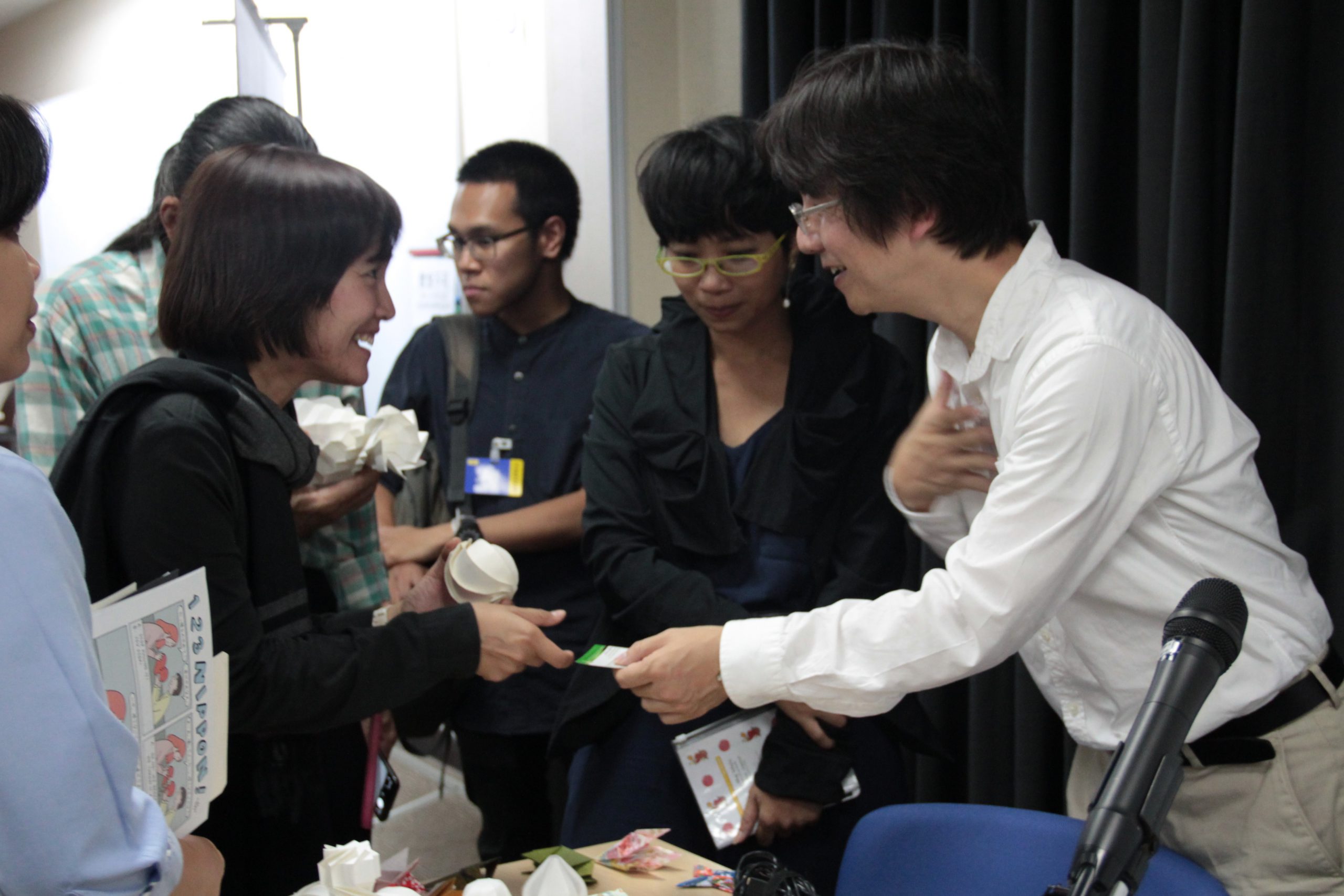 Faculty of Decorative Arts,
Silpakorn University
4 December 2019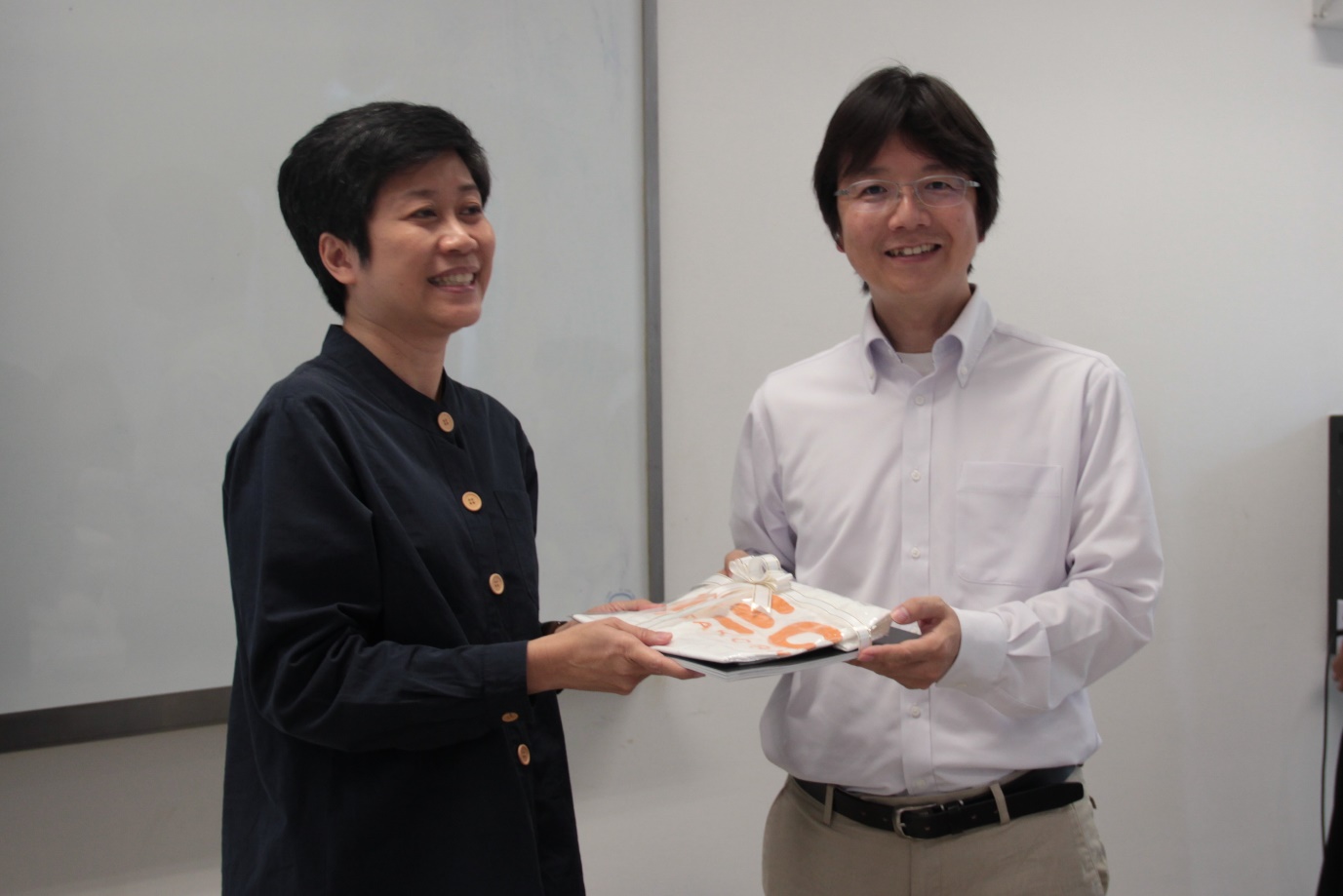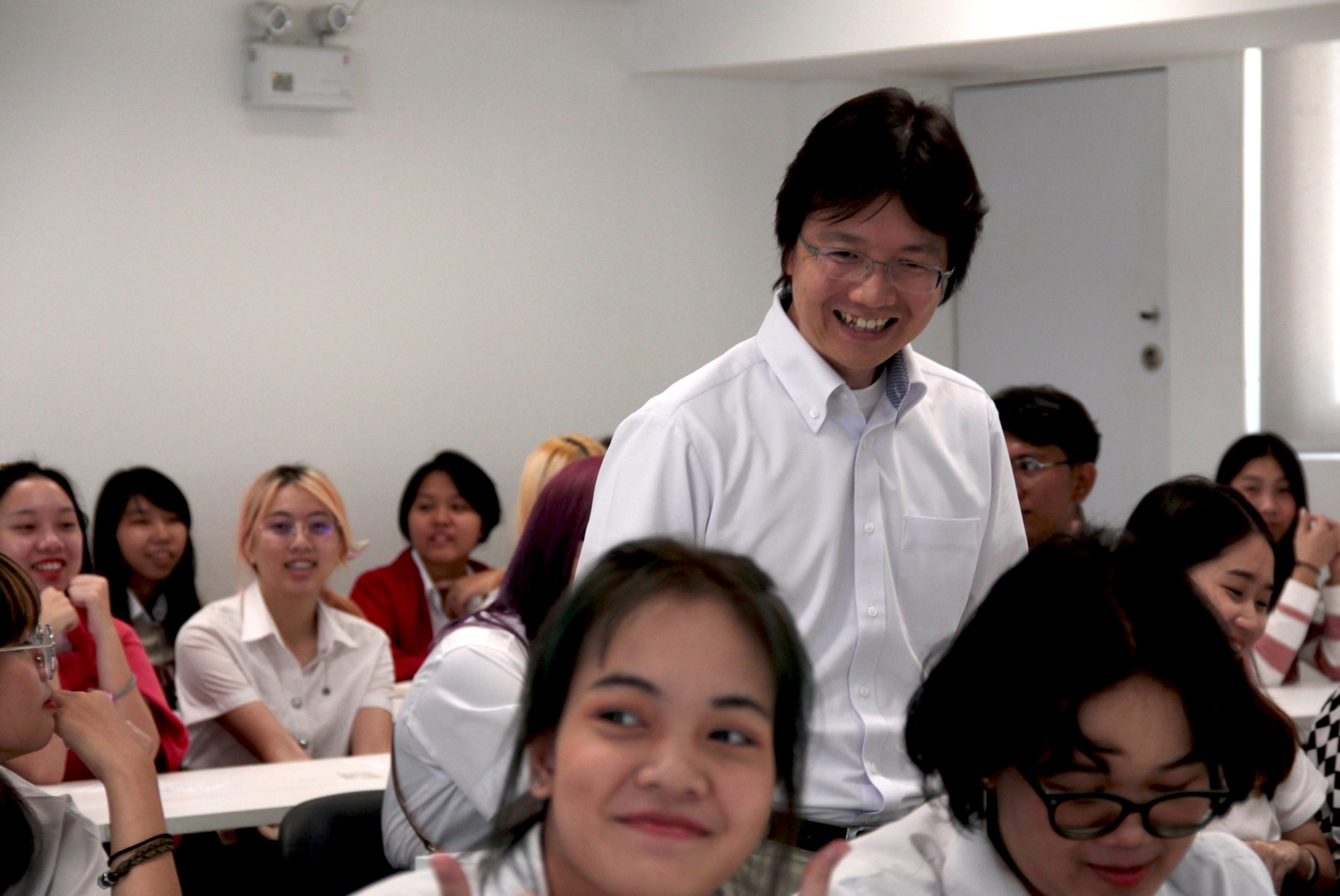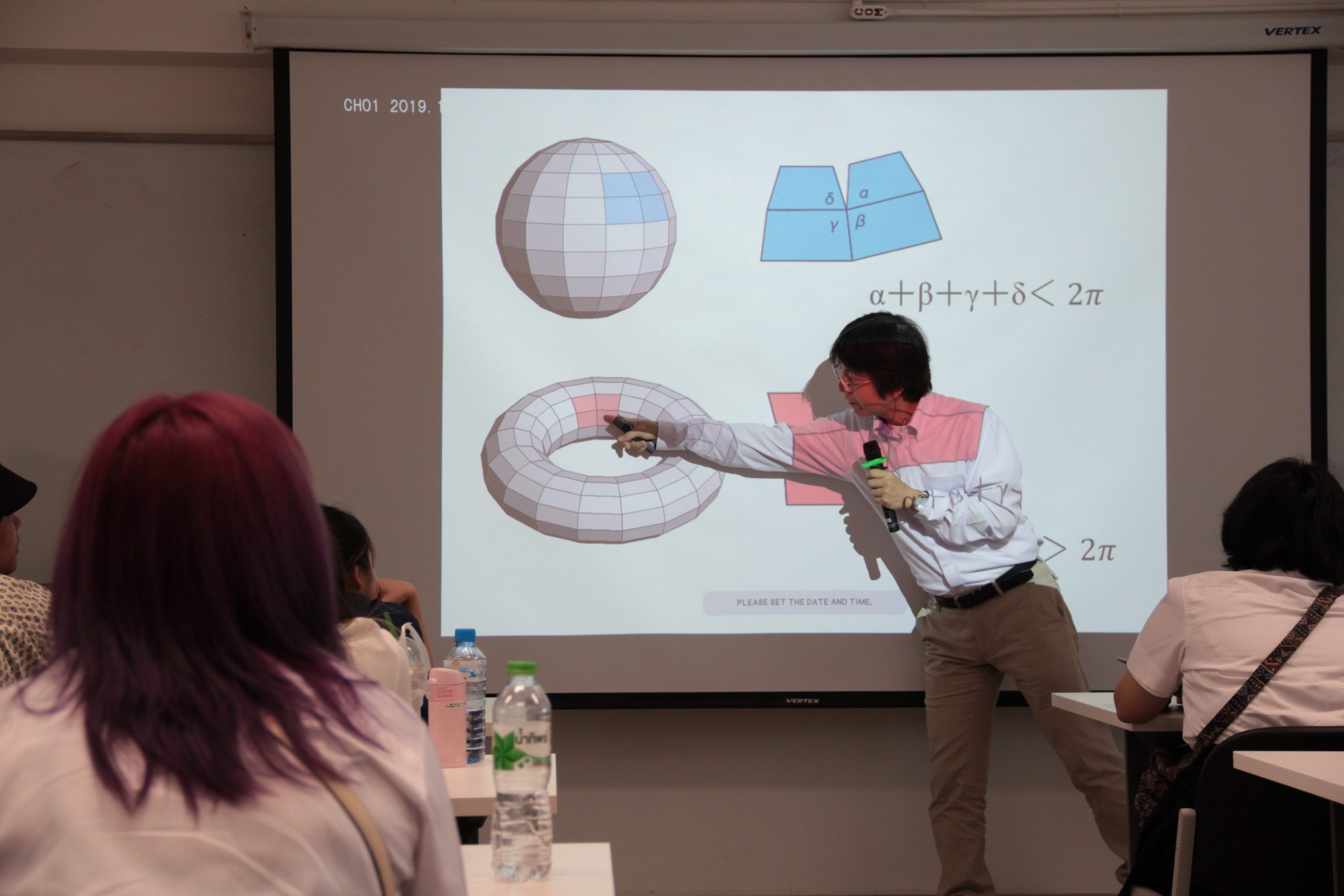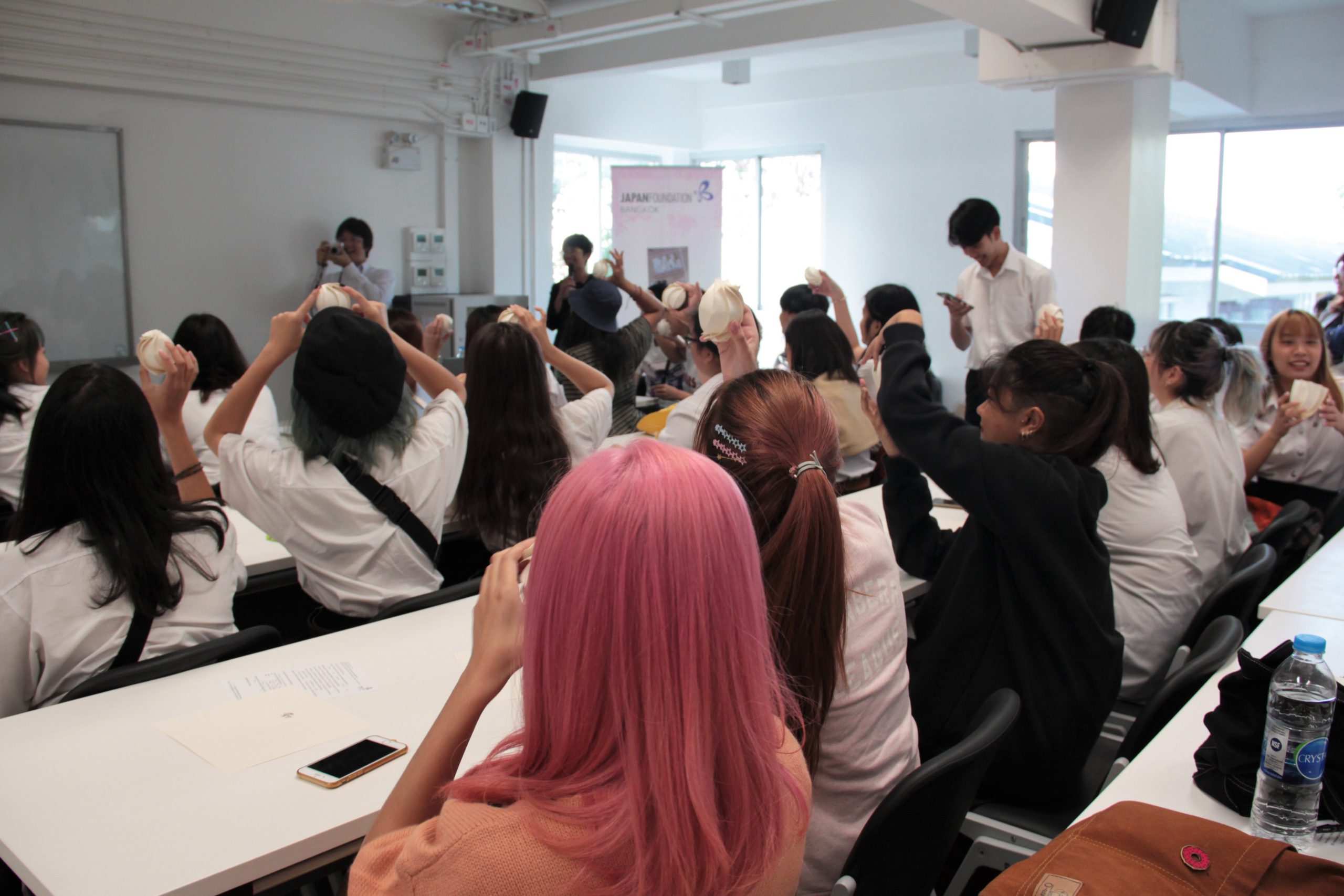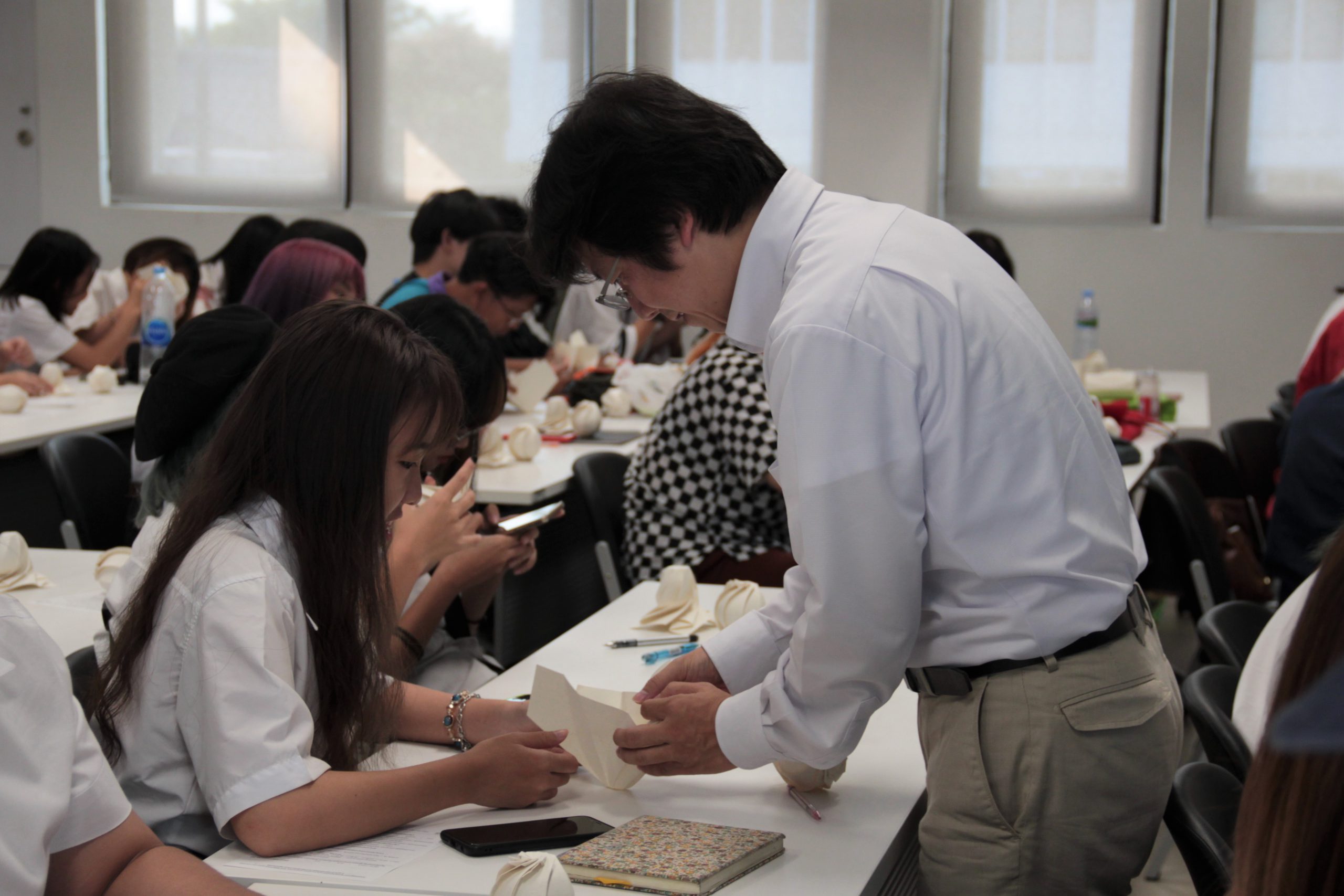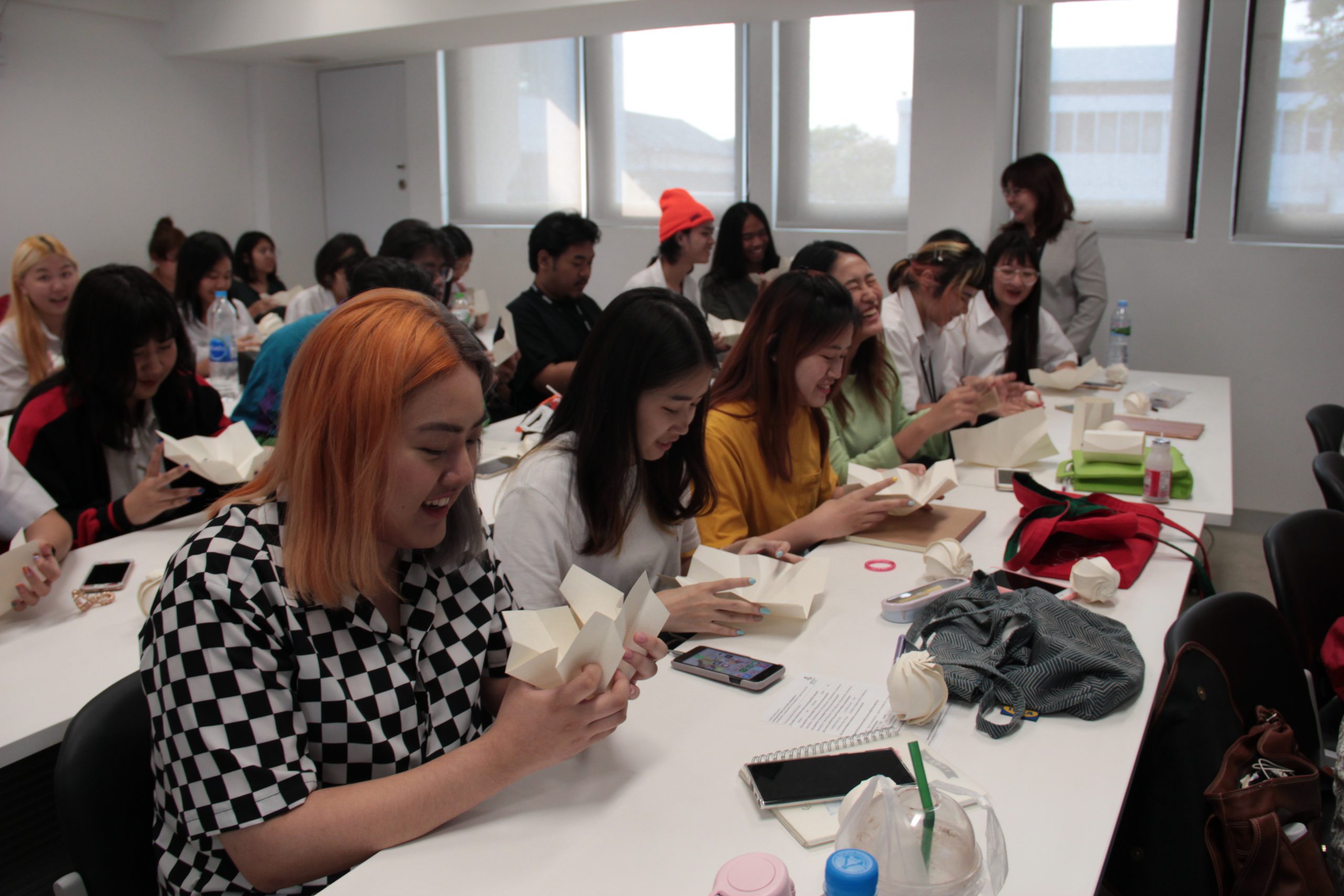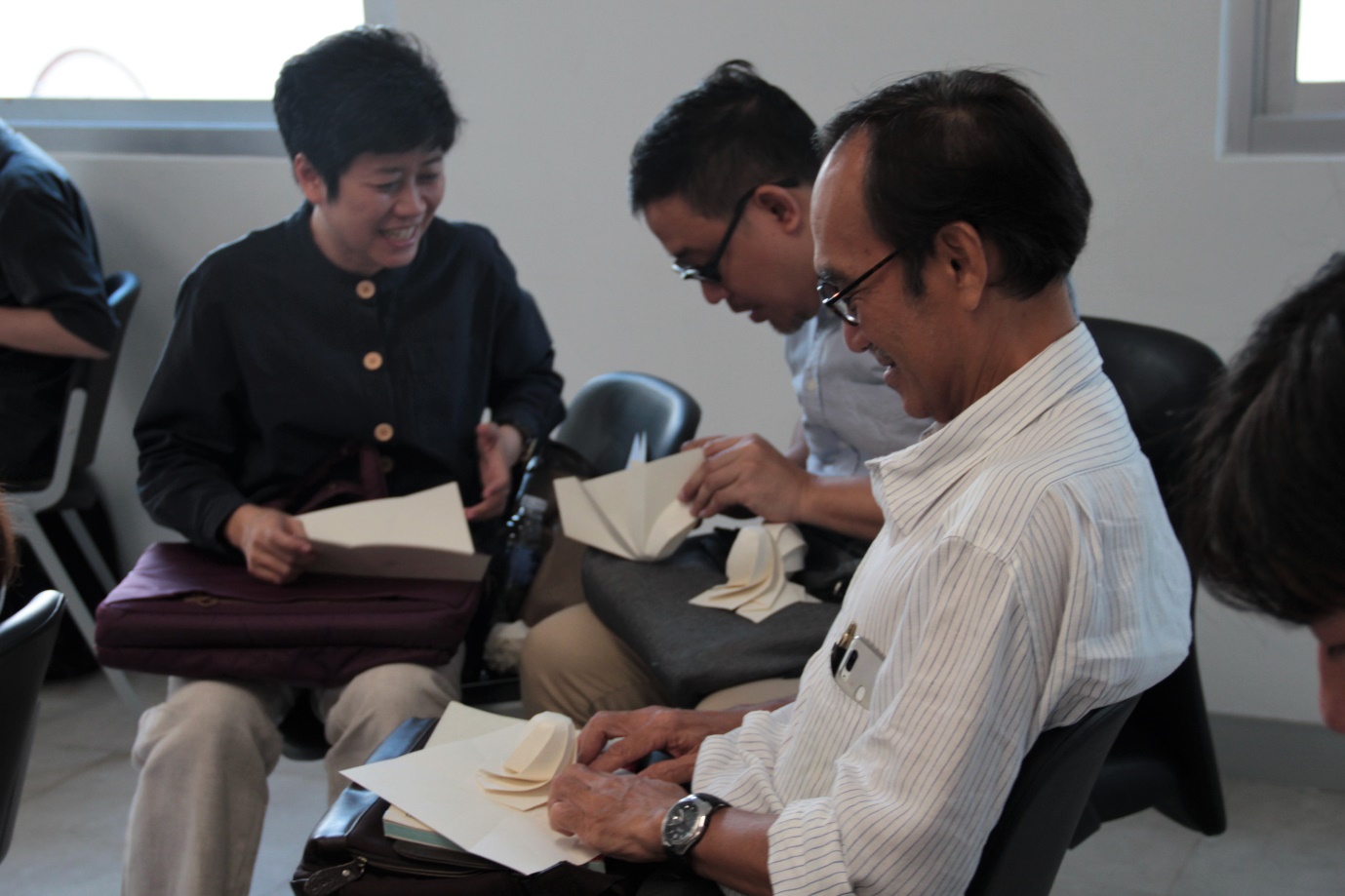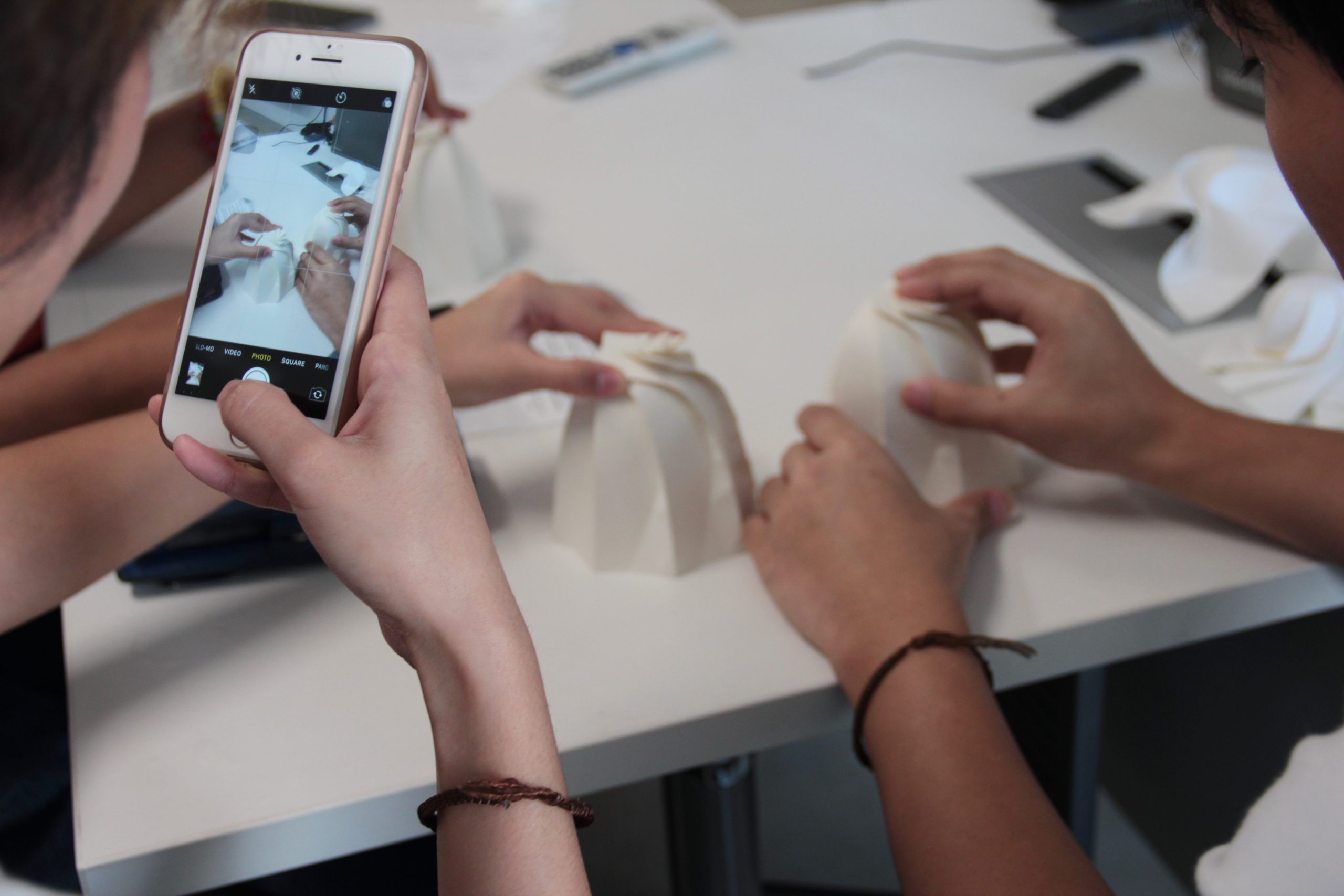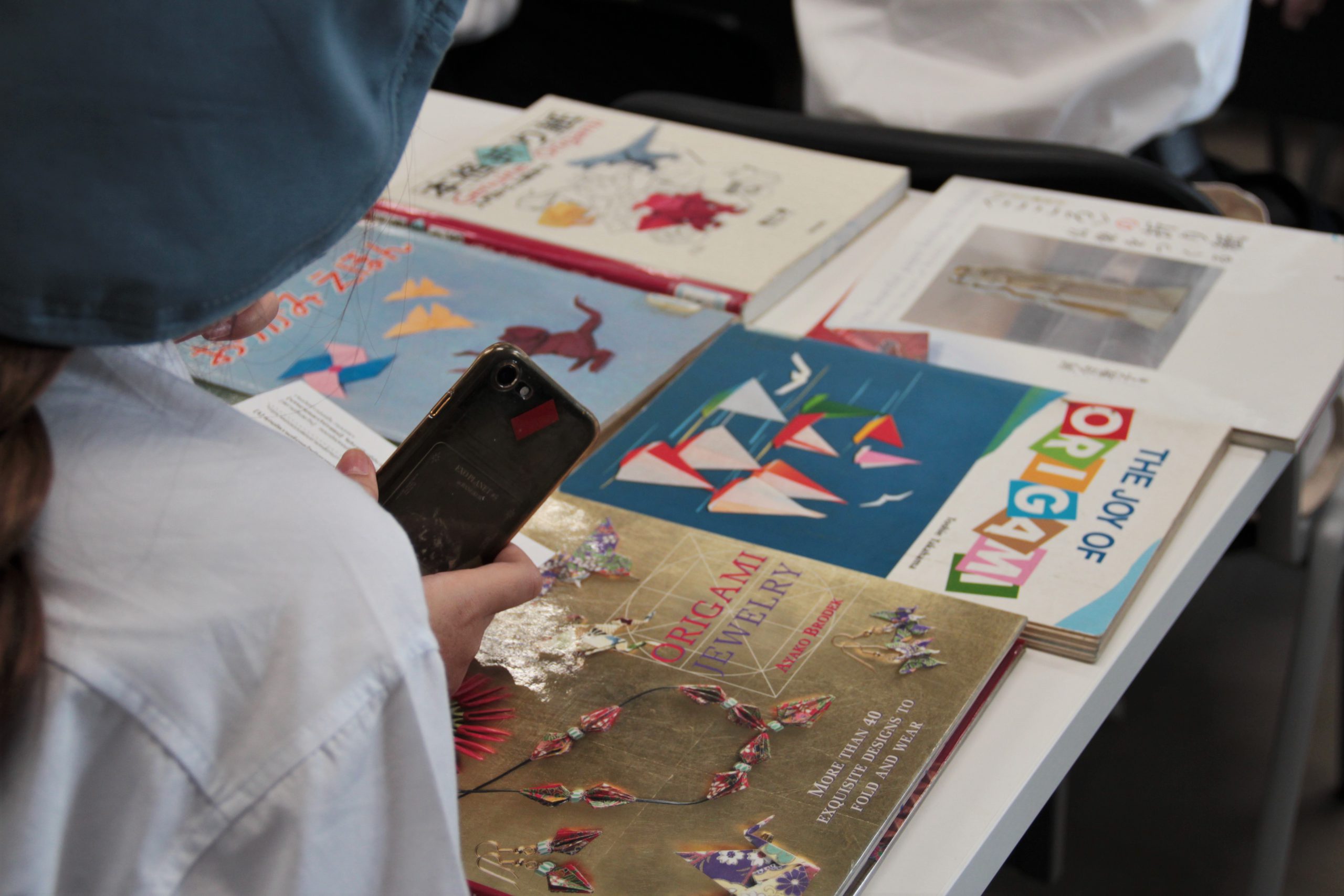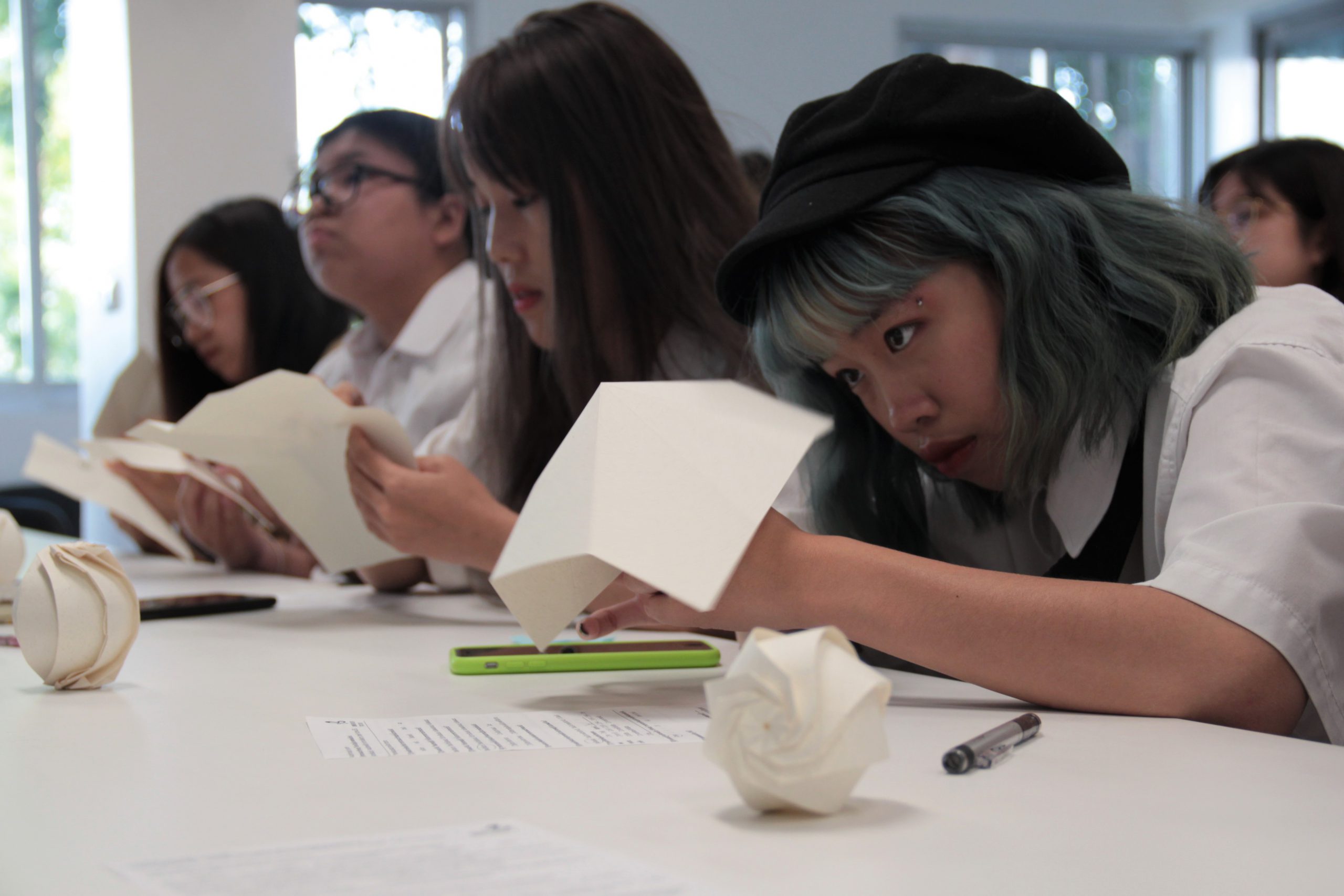 Udonpittayanukoon School
6 December 2019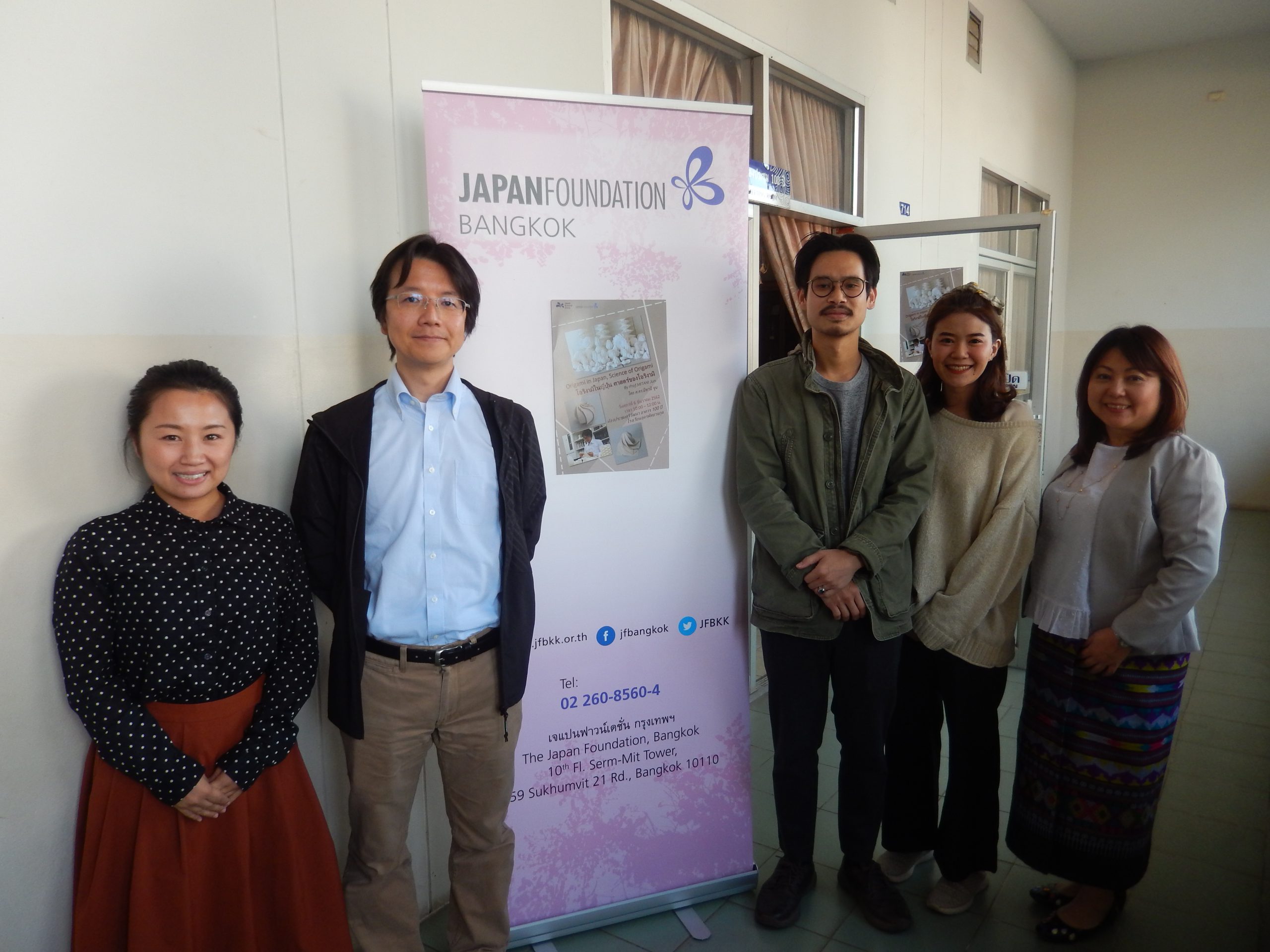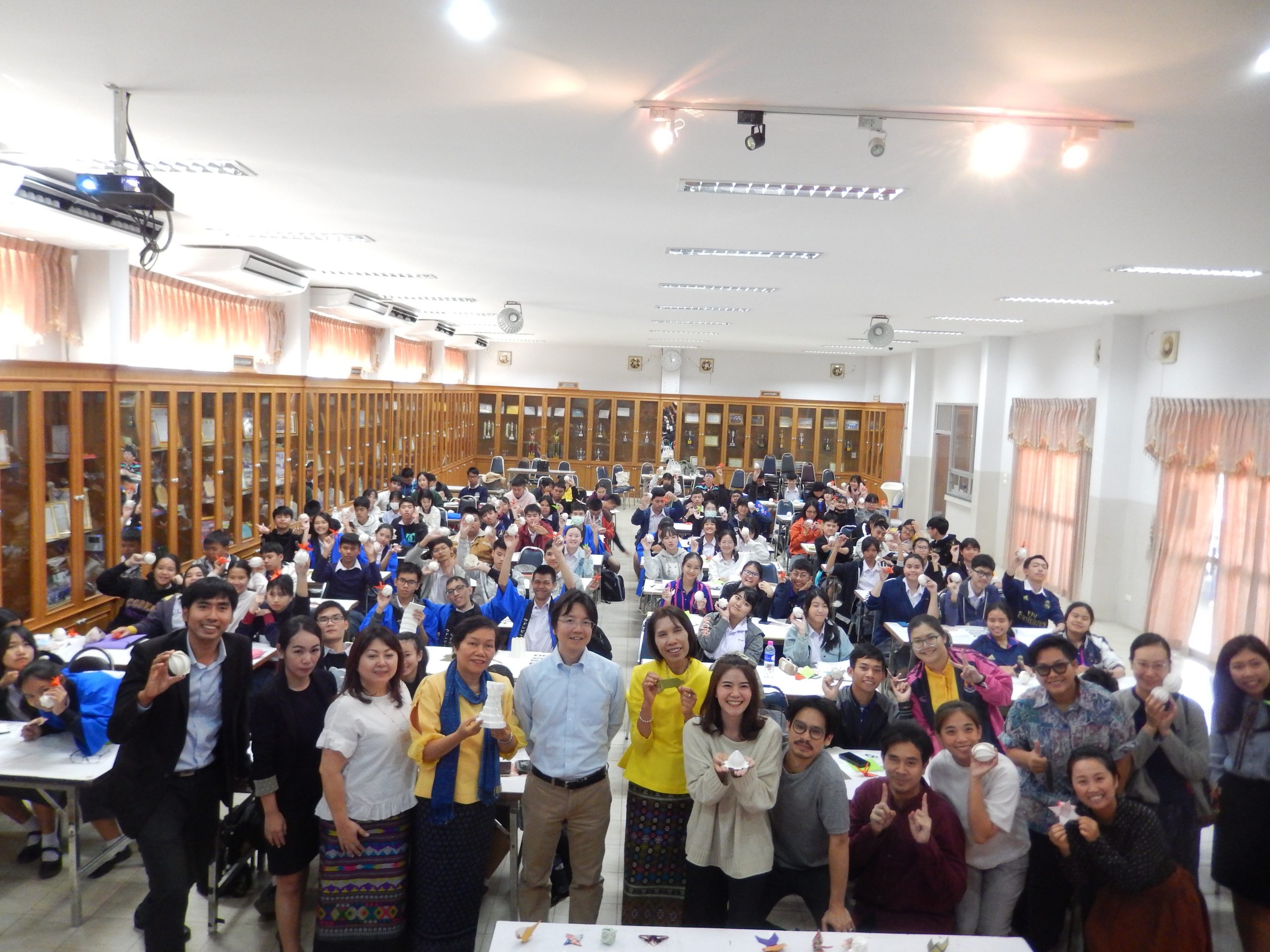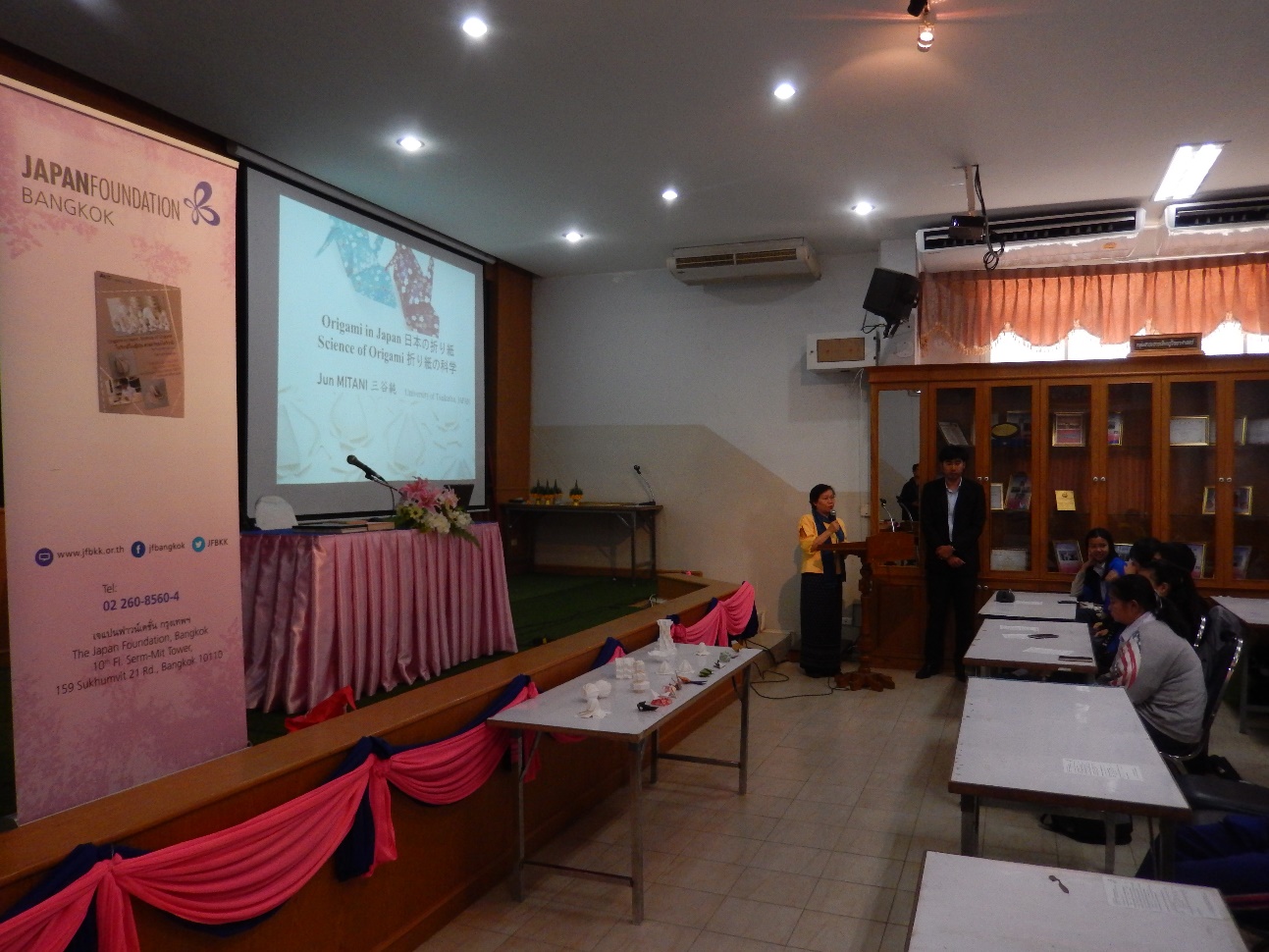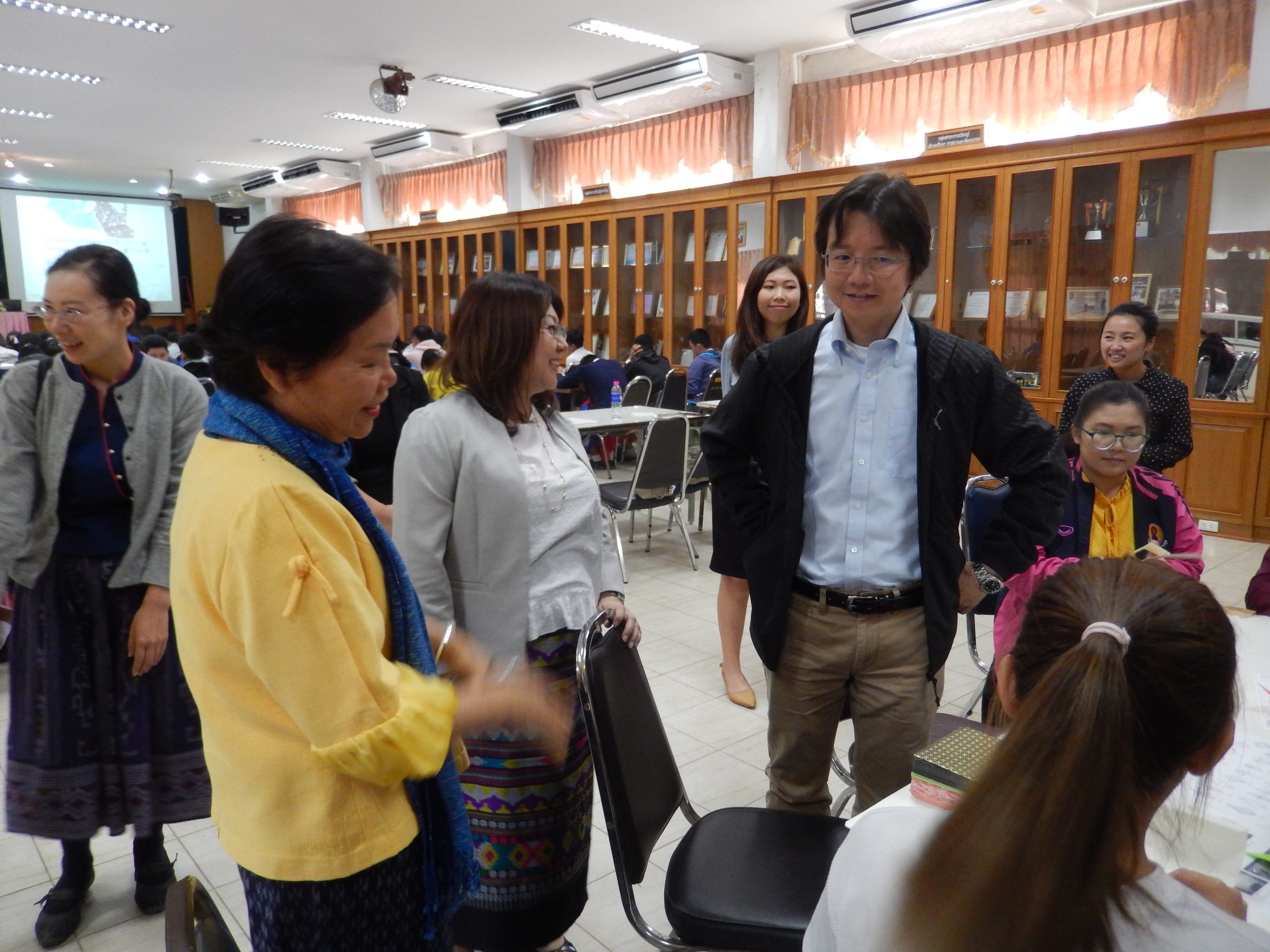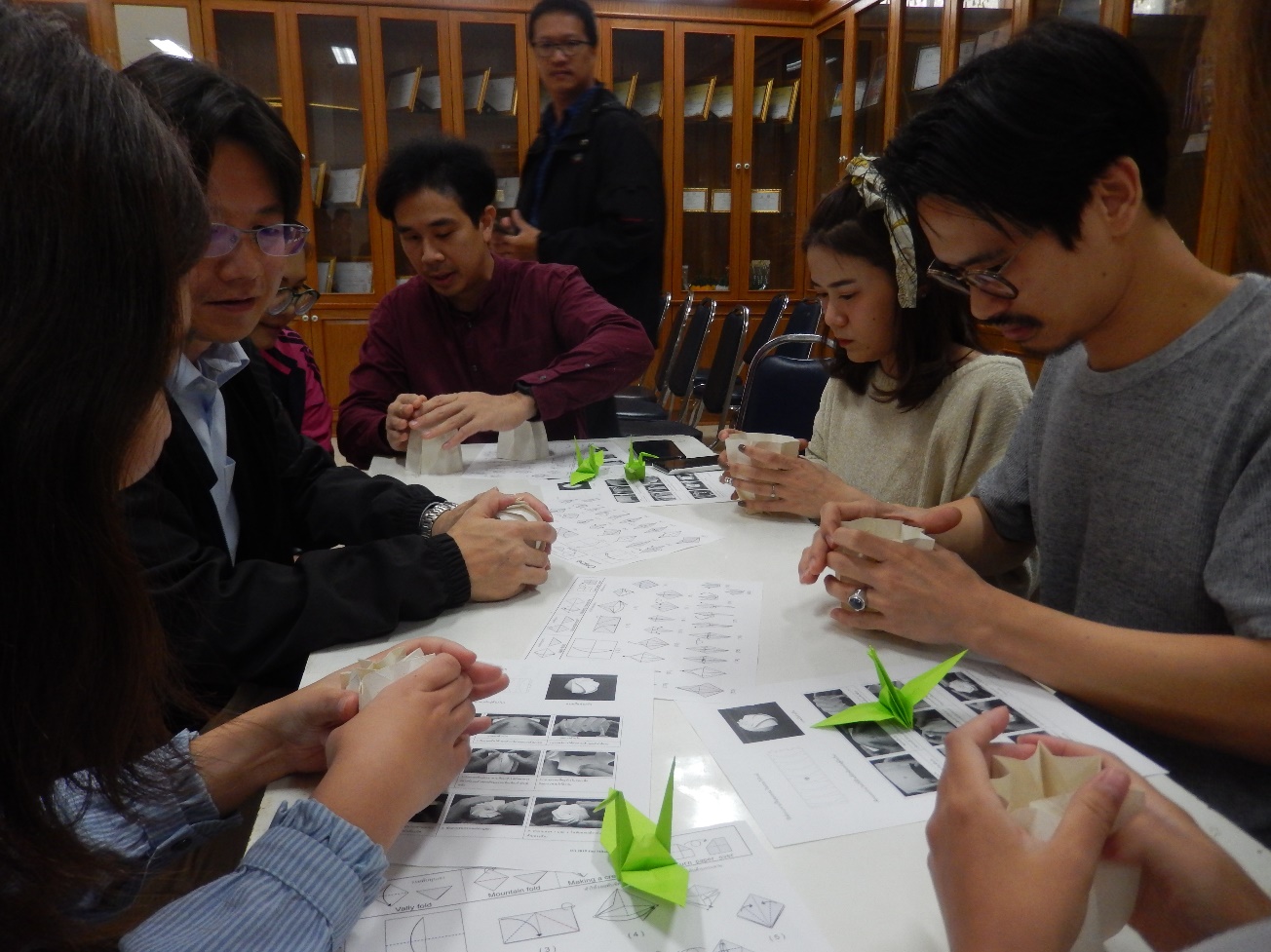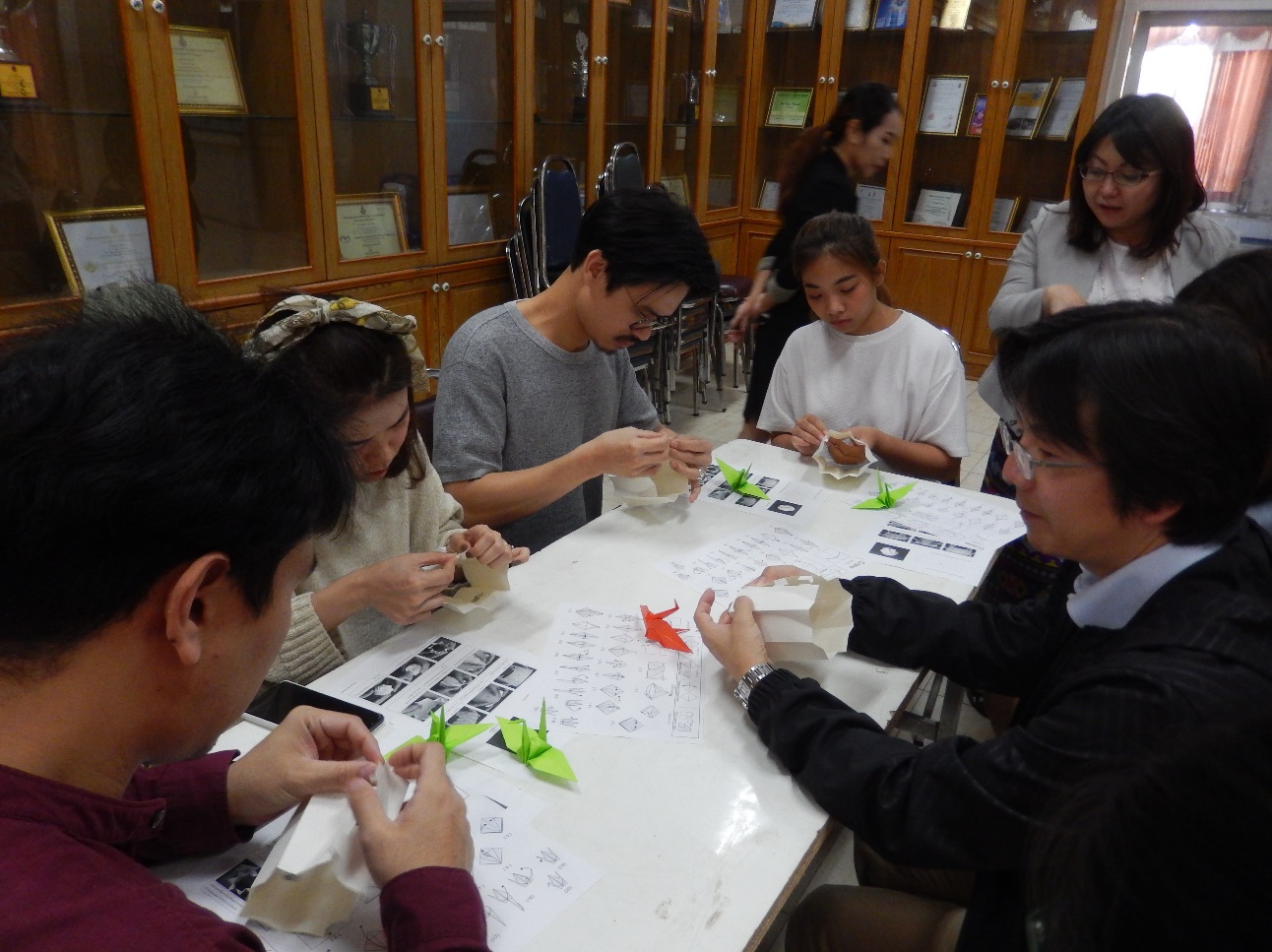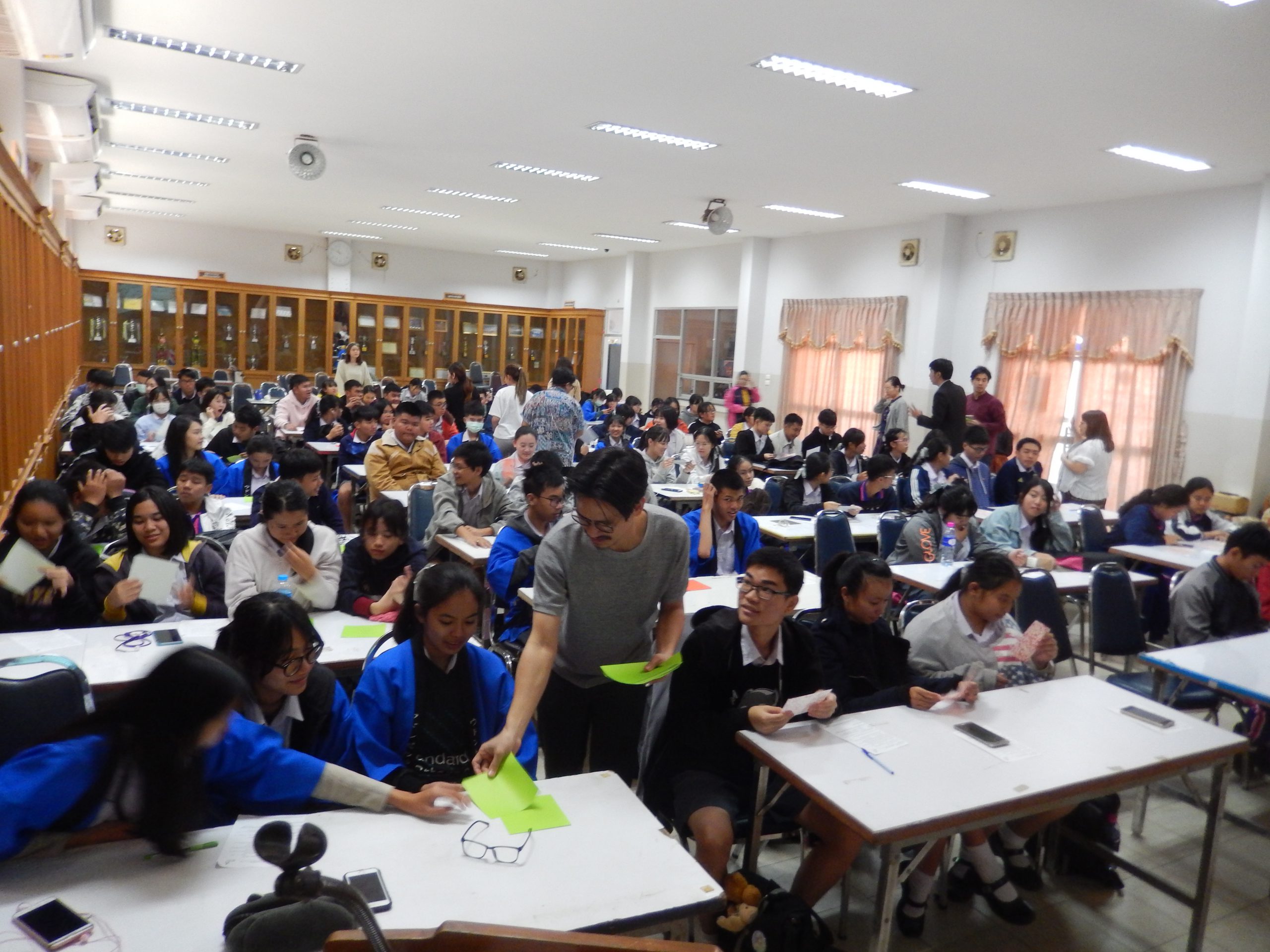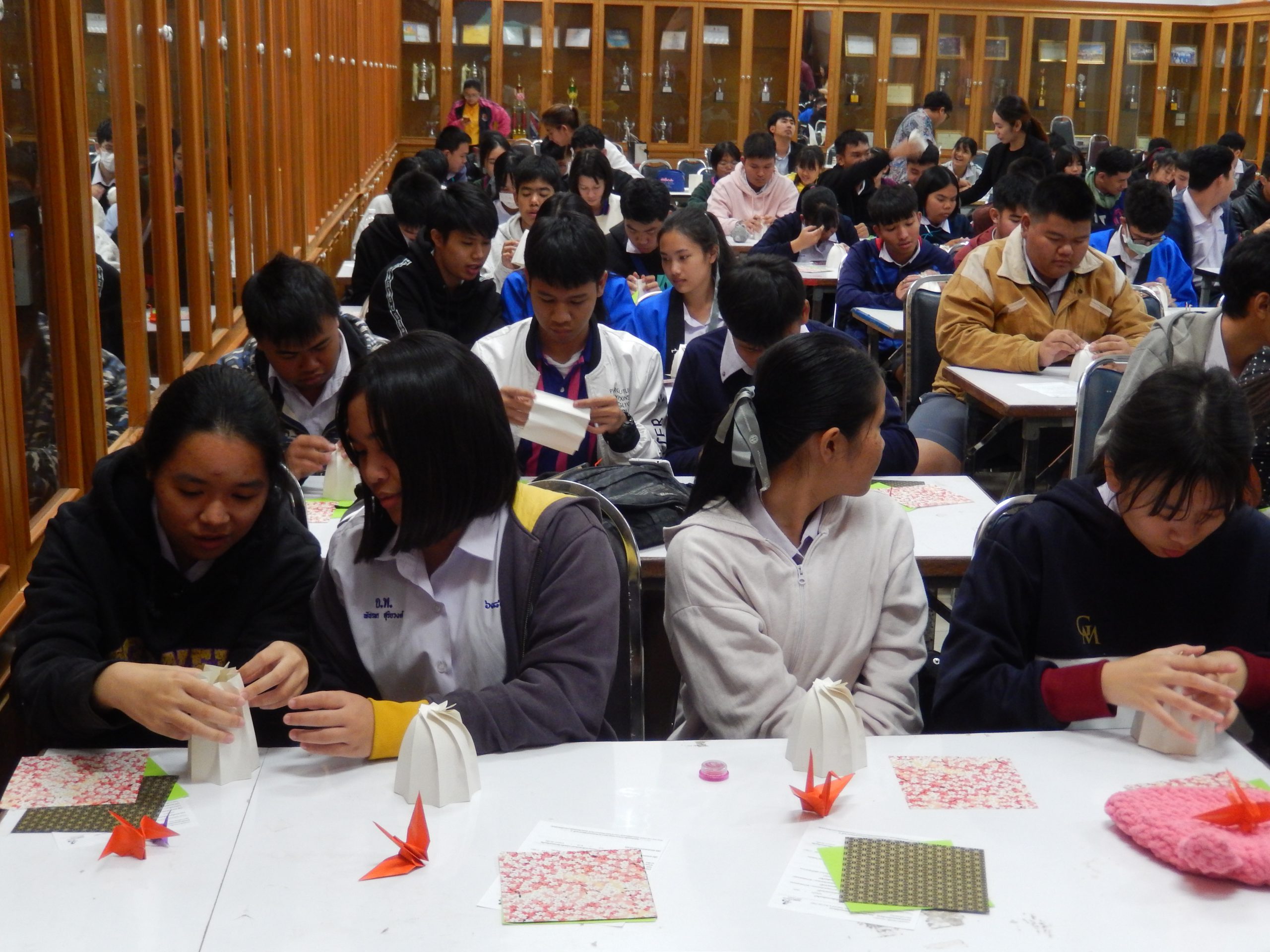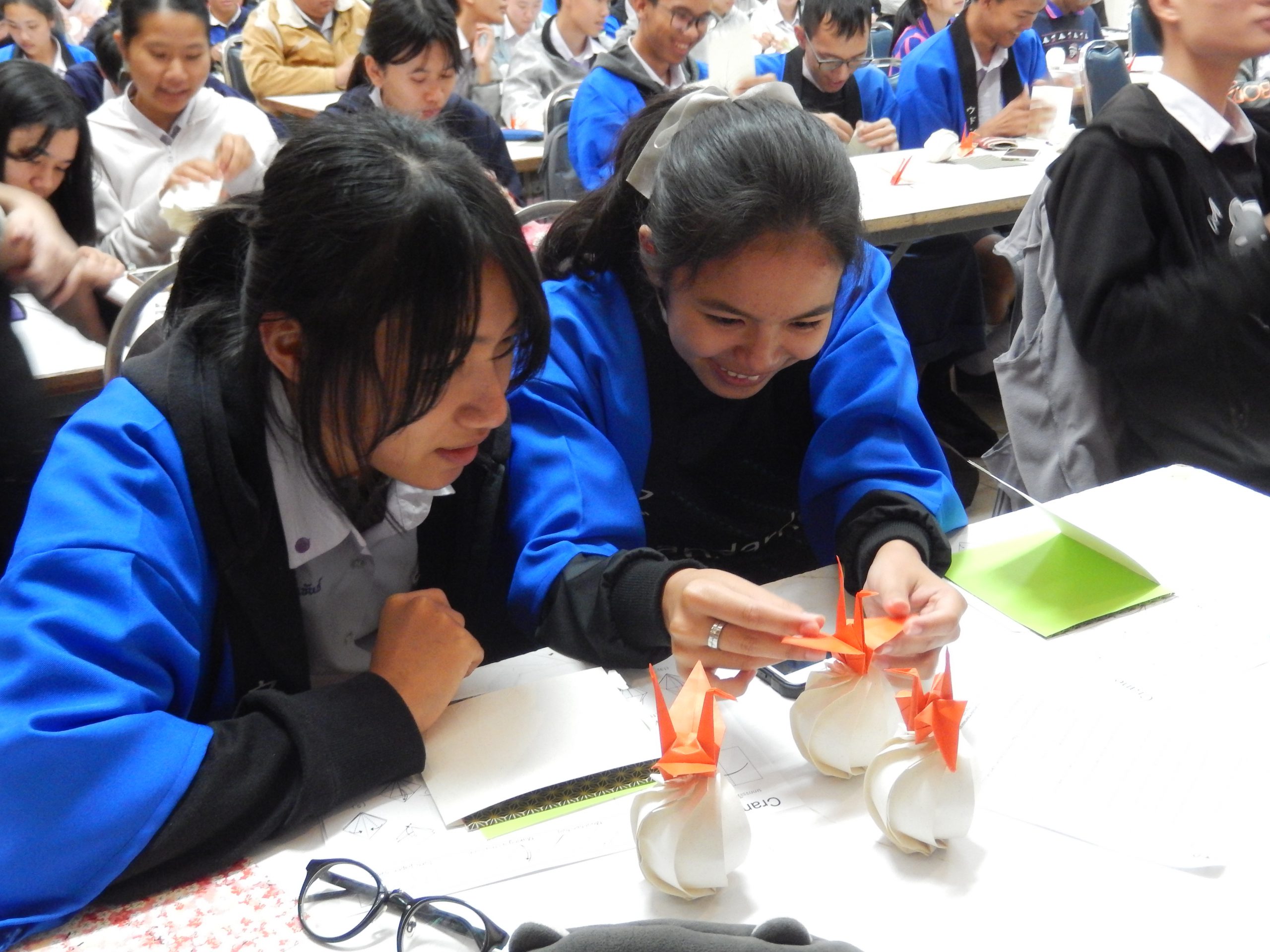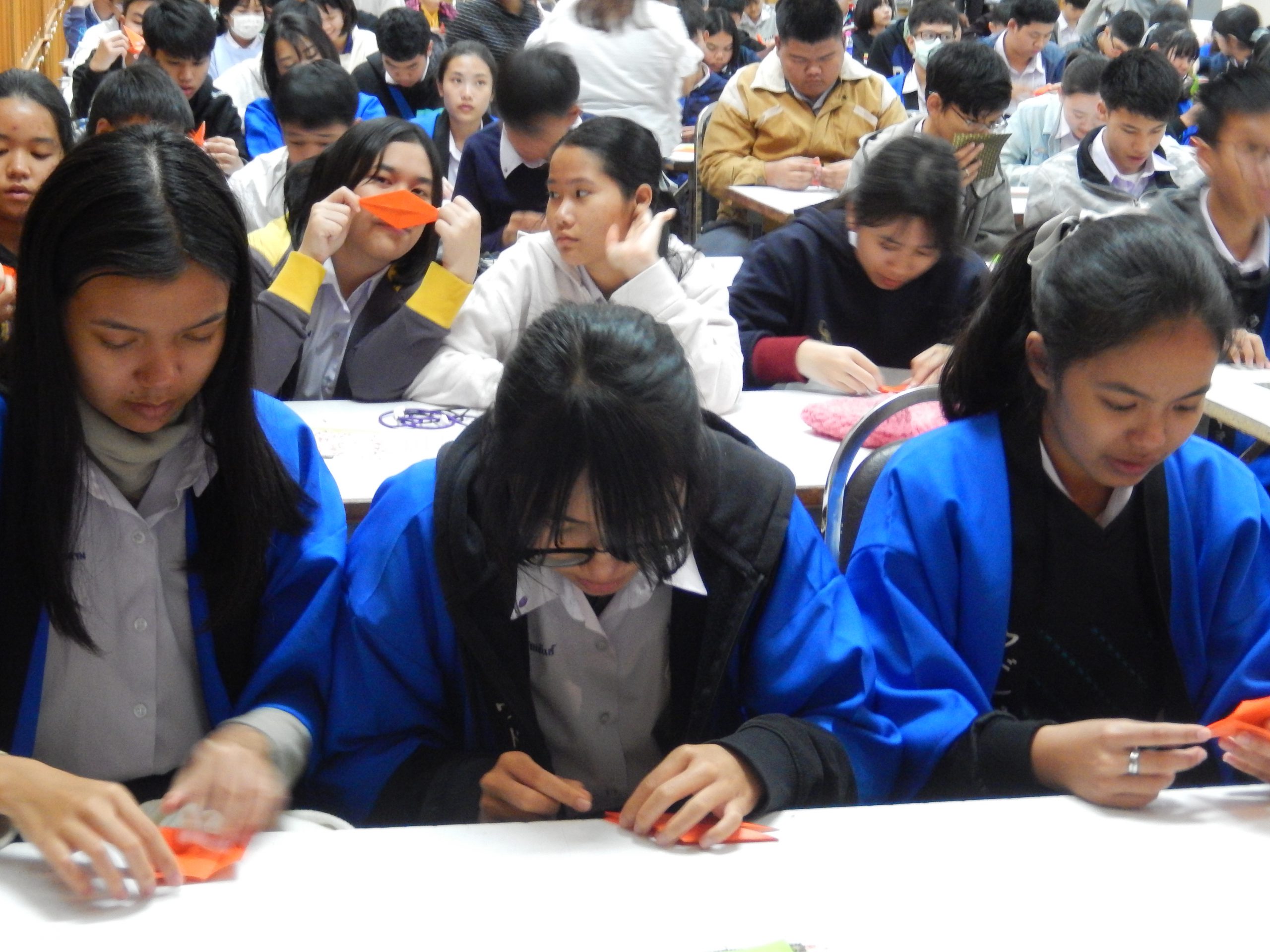 Noir Row Art Space