Streaming Japanese Films to 24 Countries!
"JAPANESE FILM FESTIVAL ONLINE 2022"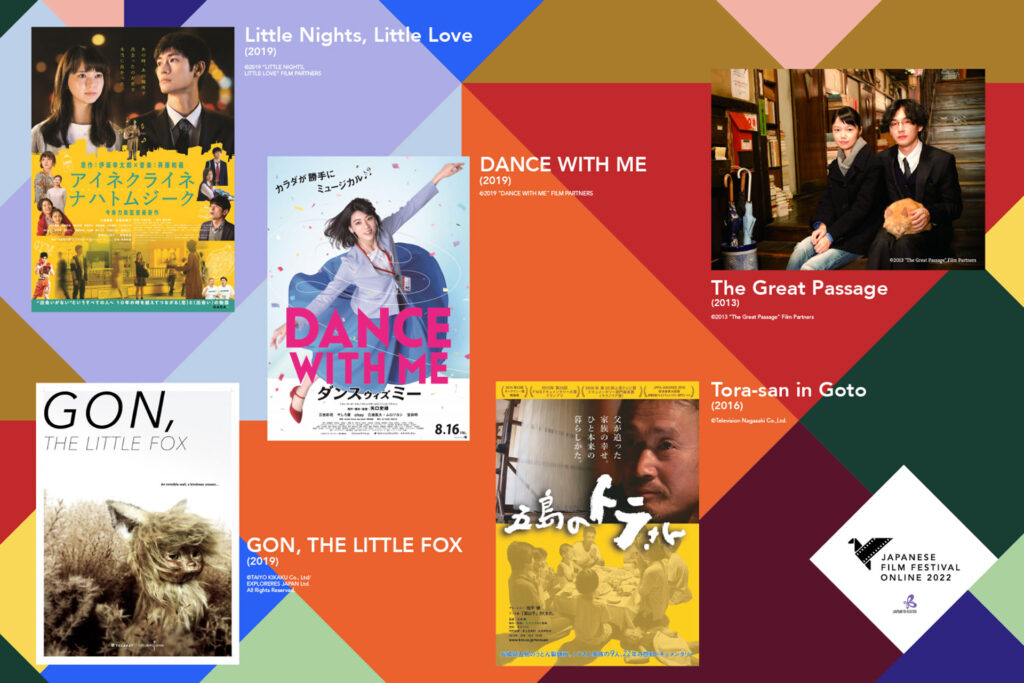 [Duration: main event] February 14-27, 2022 (2 weeks)
[Duration: pre-event]: November 15-22, 2021(1 week)
[Platform] Japanese Films Streaming Website "JFF+"
https://jff.jpf.go.jp/watch/jffonline2022/
[Admission]Free(User registration needed and viewers must be in the country held)
*16 films available in Thailand. Number of films available will differ in each country
The Japan Foundation will hold the "JAPANESE FILM FESTIVAL ONLINE 2022" for two weeks in February 2022 in 24 countries as part of the "Japanese Film Festival (JFF)" project to promote the appeal of Japanese films abroad.
In the last fiscal year, which was our first time ever online festival, the event traveled to 20 countries on five continents around the world, including Thailand. As many as 30 Japanese films, from the latest to classics, were distributed free of charge, and the total number of viewings from around the world exceeded 210,000. While movie theaters were still closed in many of the target countries due to the effects of the new coronavirus, the varied lineup and video interviews with directors were well received, bringing Japanese films to the world on an unprecedented scale through online distribution.
This year, the second of its kind, will be held in a total of 24 countries, including Thailand and other countries such as South Korea, the United States and Germany. Viewers can watch 16 films with Thai subtitles for free from anywhere in the country on "JFF+ (plus)," a website for Japanese films operated by the Japan Foundation.
Prior to the festival, a pre-event streaming will be held for one week from November 15, 2021. In addition to "Little Nights, Little Love," "DANCE WITH ME," and "The Great Passage," which were popular among viewers in the previous distribution lineup, stop-motion animation film "GON, THE LITTLE FOX," and the documentary "Tora-san in Goto," a total of five films will be streamed.
Watch the trailers for the five films in the pre-event streaming: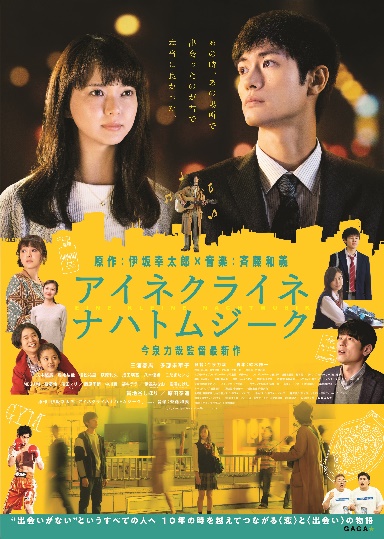 "Little Nights, Little Love":
https://youtu.be/XVCA711-Qec
Directed by IMAIZUMI Rikiya
2019 / Romance, Drama / 1h 59m
Sato is an employee conducting a survey in front of Sendai Station. Saki takes the survey and the two ultimately become a couple. 10 years later, Sato proposes to Saki on the occasion of their 10th anniversary.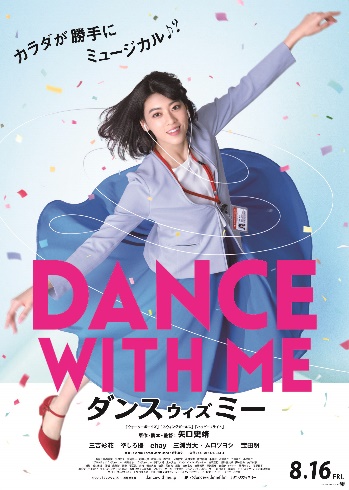 "DANCE WITH ME":
https://youtu.be/KXibti9lP6A
Directed by YAGUCHI Shinobu
2019 / Musical Comedy / 1h 43m
Shizuka works at a big Tokyo trading company and harbors a secret crush on her dashing boss. One weekend she takes her niece to visit a carnival hypnotist to inspire her for an upcoming school musical. But it is Shizuka who falls under the spell and she is soon breaking uncontrollably into song and dance whenever she hears music. Shizuka must embark on a cross country hunt for the hypnotist to break the spell, singing and dancing all the way!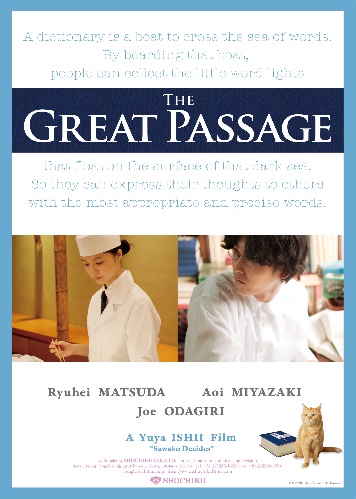 "The Great Passage"
https://youtu.be/aMm_VFMJpcw
Directed by ISHII Yuya
2013 / Drama, Romance / 2h 13m
Drama about the passion of an editor who struggles to create a dictionary, as depicted over a fifteen-year period. Publishing house salesman Majime has an earnestness about him that sets him apart from his peers. But he has a discerning sensibility when it comes to language, which lands him in the dictionary editorial department. He ends up editing "The Great Passage," a huge dictionary with 240,000 entries.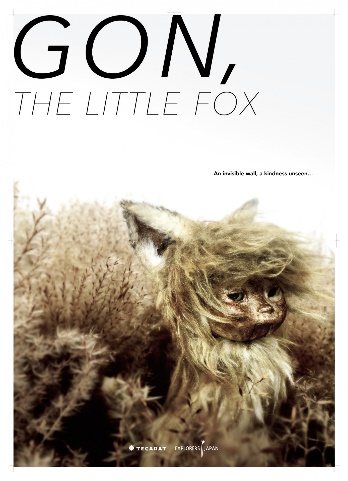 "GON, THE LITTLE FOX":
https://youtu.be/iX9JSFuCYyk
Directed by YASHIRO Takeshi
2019 / Animation / 27m
When Gon, a playful orphaned fox, finds that young Hyoju has lost his mother, he tries to comfort him and make amends for his own earlier mischiefs by secretly bringing small gifts to the boy every day. But Hyoju doesn't realize who is behind the anonymous gifts, and the two are headed for a heartbreaking climax.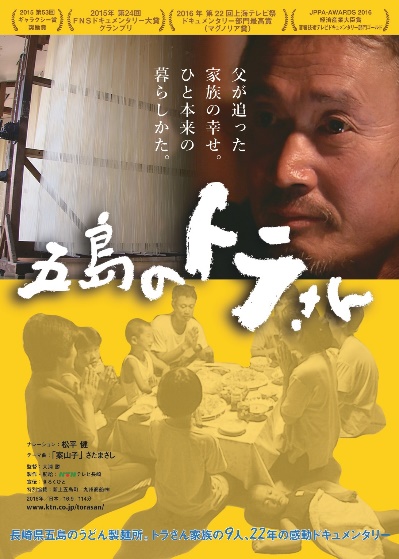 "Tora-san in Goto":
https://youtu.be/dsjH2dekRV0
Directed by OURA Masaru
2016 / Documentary / 1h 54m
Nagasaki City is two hours by plane and bus from Tokyo. Seventy miles further east of Nagasaki lies the Goto Archipelago. In the north of the archipelago, on the island of Kamigoto, Tora-san and his family live, making natural salt and Goto Udon. There are 9 people in his family, 7 children. We began following them in 1999. The father, Tora-san, has a personal motto: Train your own kids yourself. The children wake up every morning at 5 a.m. and help make Udon for an hour before they go off to school. Tora-san says he wants them to learn important life lessons that they cannot learn at school. Each of the 7 children have their own feelings about this as they grow up. One rebels against her father and leaves home. One stays home and becomes a fisherman. Each child is different. The children growing up strong, their father growing old, the fights, sorrows, and joys shared by parents and children…a portrait of the changing generations of a family, woven together with the natural beauty and the festivals of Goto. How will this family live, how will they thrive, on this remote island? From when the youngest child is two to when he is 24, this documentary traces 22 years of one family's history.
The lineup of films to be distributed at the "JAPANESE FILM FESTIVAL ONLINE 2022" held in February will be announced in January 2022. Various events related to the festival and feature projects on the Japanese film website "JFF+" will be held to promote Japanese films through various approaches.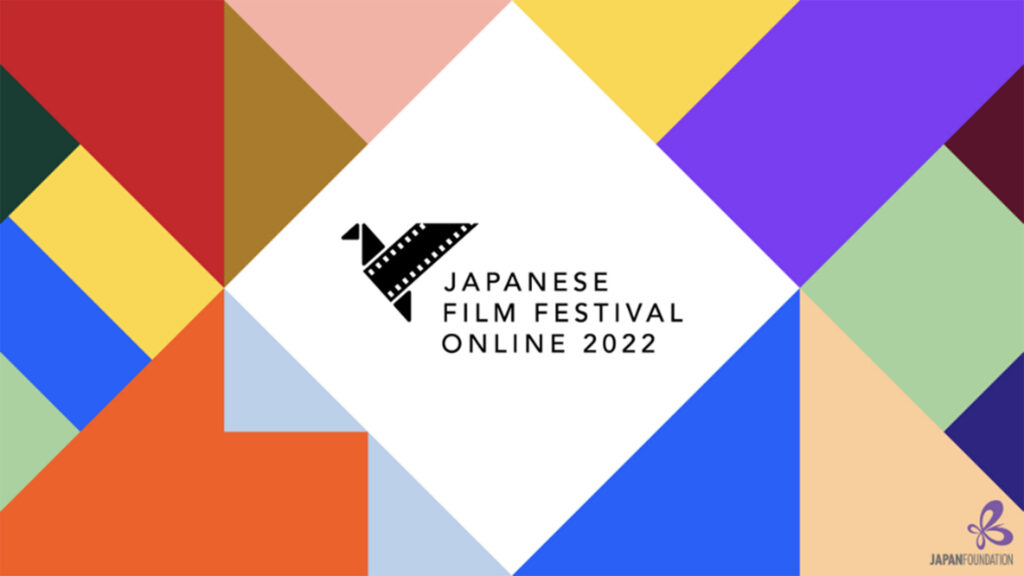 JFF(Japanese Film Festival)

The Japan Foundation (JF) launched the Japanese Film Festival (JFF) in 2016 as a project of the JFF Asia-Pacific Gateway Initiative, targeting 10 ASEAN countries and Australia. In FY2019, the festival was held in 56 cities in 12 countries, attracting more than 170,000 people annually.


Japanese Film Streaming Website "JFF+" (

https://jff.jpf.go.jp/

)

"What is Japanese cinema?" is a media outlet that communicates the appeal of Japanese films to the world in English and other languages. It consists of three sections: "Read," which provides the latest Japanese film news and unique feature articles such as interviews and dialogues; "Watch," a streaming distribution platform specializing in Japanese films for overseas audiences; and "Join," which provides the latest information and archives of the Japan Foundation (JF)'s Japanese Film Festival (JFF).
Contact:
The Japan Foundation, Bangkok
10th Fl. Serm-Mit Tower, 159 Sukhumvit 21 Rd.,
Bangkok 10110, Thailand
TEL:02-260-8560-4/ Fax 02-260-8565 / Email acdept@ba.jpf.go.jp
Facebook: jfbangkok | Website: www.ba.jpf.go.jp
Organized by