JAPANESE FILM FESTIVAL ONLINE 2022 lineup announced, 16 films , free of charge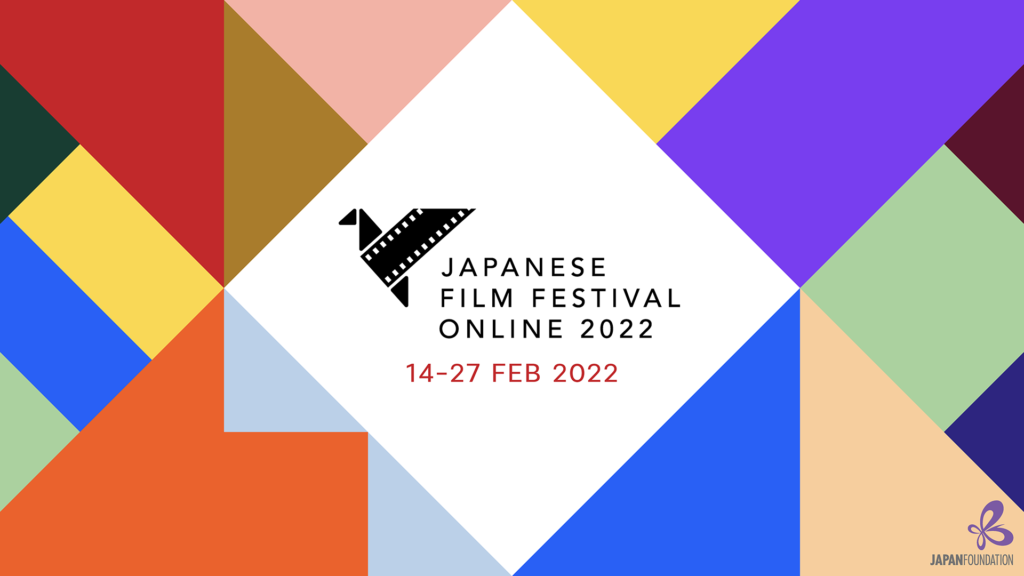 Official Name: JAPANESE FILM FESTIVAL ONLINE 2022
Organizer: The Japan Foundation, Bangkok
Schedule: Two weeks from February 14th (15:00, Thailand time) to February 28th (14:59, Thailand time), 2022
Streaming Titles: 16 films for Thailand
Streaming Platform: JFF+ https://jff.jpf.go.jp/jffonline2022/
Fee: Free (User registration was required before viewing)
Subtitle Languages: 15 languages, including Thai and English *Please be aware that screening schedule and program content may change with no prior announcement.
Pre-Event total views: 2,704 views (15-22 Nov, 2021)
Main Event total views: 19,116 views (14-27 Feb, 2022)
The Japan Foundation, Bangkok officially announced the full lineup for JAPANESE FILM FESTIVAL ONLINE 2022, which was held virtually in 25 countries from February 14th – 27th, 2022.
This was only the second JAPANESE FILM FESTIVAL ONLINE and features 16 films. The list includes recent hits like "It's a Summer Film!," which was released in Japan in 2021, as well as documentaries featuring elements of Japanese culture like "SUMODO ~ The Successors of Samurai ~."
This year's lineup also included two animated films from director Yasuhiro Yoshiura, "Time of EVE: The Movie" and "Patema Inverted," in addition to a timeless classic, Akira Kurosawa's "RASHOMON," which opened the door for Japanese cinema to reach the rest of the world.
Cinephiles could find a trailer featuring all the movies in JAPANESE FILM FESTIVAL ONLINE 2022 on the official JFF+ YouTube channel. The festival also organized interviews and talks with directors and cast members, as well as a variety of events in each participating country. While last year's festival was an ambitious first attempt, the 2022 festival aimed to share Japanese cinema with the world on a scale never before achieved.
Film Lineup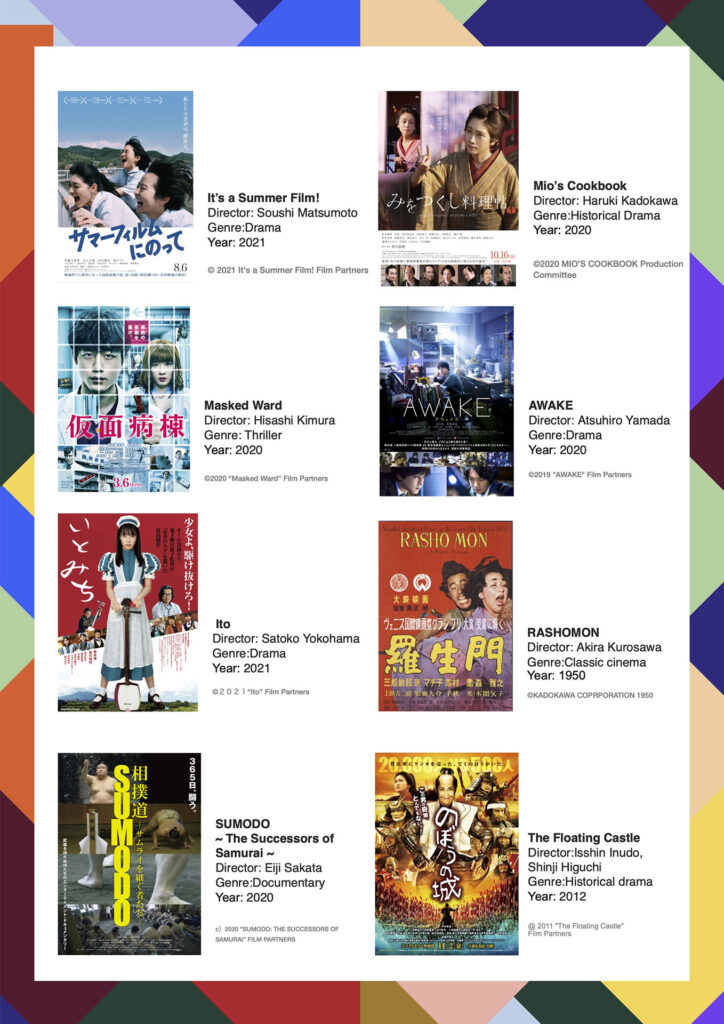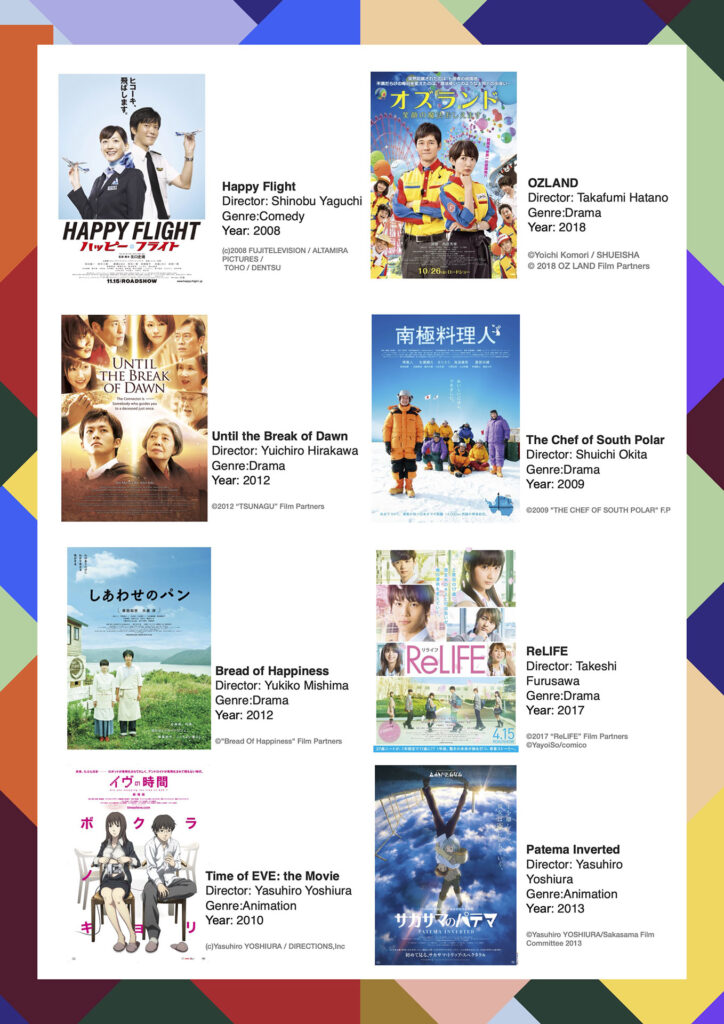 About JFF (Japanese Film Festival)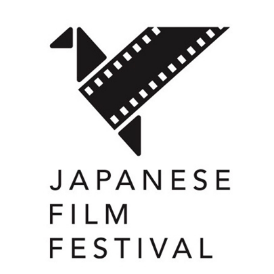 The Japan Foundation launched the Japanese Film Festival (JFF) in 2016 as a project of the JFF Asia-Pacific Gateway Initiative, targeting 10 ASEAN countries and Australia. Starting in 2017 with China and India, the festival expanded to Russia in 2018. In 2019, the festival was held in 56 cities in 12 countries, attracting more than 170,000 people annually. In 2020, it was held both in physical and online, and the first JFF Plus: Online Festival 2020-2021 recorded a total of more than 220,000 views from 20 countries around the world.
About Japanese Film Website "JFF+"

JFF+ is a media website dedicated to sharing the excitement of Japanese cinema with the world. The content is primarily in English and Japanese, with many other languages also being included as well. The website is composed of three sections. Visitors to the site can click "Read" for the latest news in Japanese cinema, interviews, discussion, and unique feature articles, or "Watch" for JFF+'s Japanese movie streaming platform for overseas viewers. By clicking "Join", users can receive the latest news about JFF and the JFF archives which are managed by The Japan Foundation.
About The Japan Foundation The Japan Foundation is Japan's only institution dedicated to carrying out comprehensive international cultural exchange programs throughout the world. With the objective of deepening mutual understanding between the people of Japan and other countries/regions, our various activities and information services create opportunities for people-to-people interactions. The Japan Foundation, Bangkok was founded and has been active in Thailand in 1974 to pursue these objectives.
Contact:
The Japan Foundation, Bangkok
10th Fl. Serm-Mit Tower, 159 Sukhumvit 21 Rd., Bangkok 10110, Thailand
TEL:02-260-8560-4/ Fax 02-260-8565 /
Email acdept@ba.jpf.go.jp
Facebook: jfbangkok
Website: www.ba.jpf.go.jp
Organized by