All films are subtitled in Thai unless specified otherwise.
Free admission at the JF Auditorium of the Japan Foundation, Bangkok.
Starting time changes from 18:30 to 18:00 and is limited to 40 seats due to social distancing regulations.
---
THERMAE ROMAE
[ SUB ENG]
Friday, October 8, 2021
Directed by TAKEUCHI Hideki
2012 | 108 mins.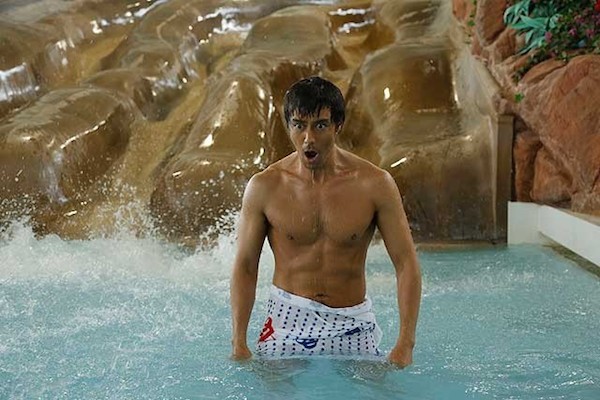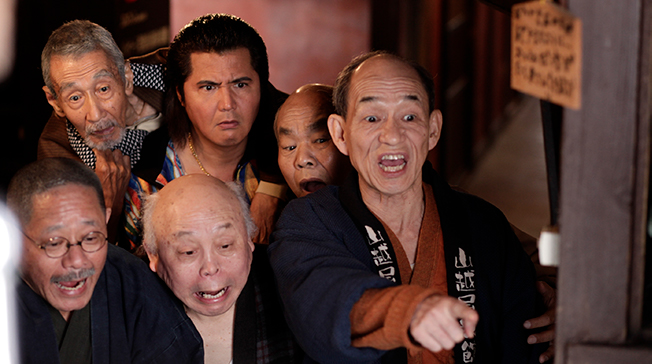 Lucius, a Roman architect, is transported through time to modern-day Japan, where he learns about Japanese bathhouses and uses this to his gain back home.
---
Blue Birds [ AOI TORI ]
[SUB ENG]
Friday, October 15, 2021
Directed by NAKANISHI KENJI
2008 | 105 mins.
Higashigaoka Junior High School is in turmoil as one of the pupils, Noguchi, who had been bullied, attempted suicide last term. On the first day of the new term, a substitute teacher arrives to take the second year class. When the teacher, Murauchi (Hiroshi Abe), introduces himself, the pupils are surprised by his stutter. He has a speech impediment. Unable to speak eloquently, Murauchi faces his pupils with 'words of truth'. His first instruction to the pupils is to return Noguchi's desk and chair to the original place in the classroom. Every morning Murauchi greets the empty desk, "Good morning, Noguchi." This causes a ripple beyond the classroom and among other teachers and parents, but Murauchi will not stop doing it. Eventually the day comes when Murauchi must leave.
---
The screening on 22nd October is cancelled due to a national holiday. (Substitution for Chulalongkorn Day)
---
Adrenaline Drive
Friday, October 29, 2021
Directed by YAGUCHI Shinobu
1999 | 112 mins.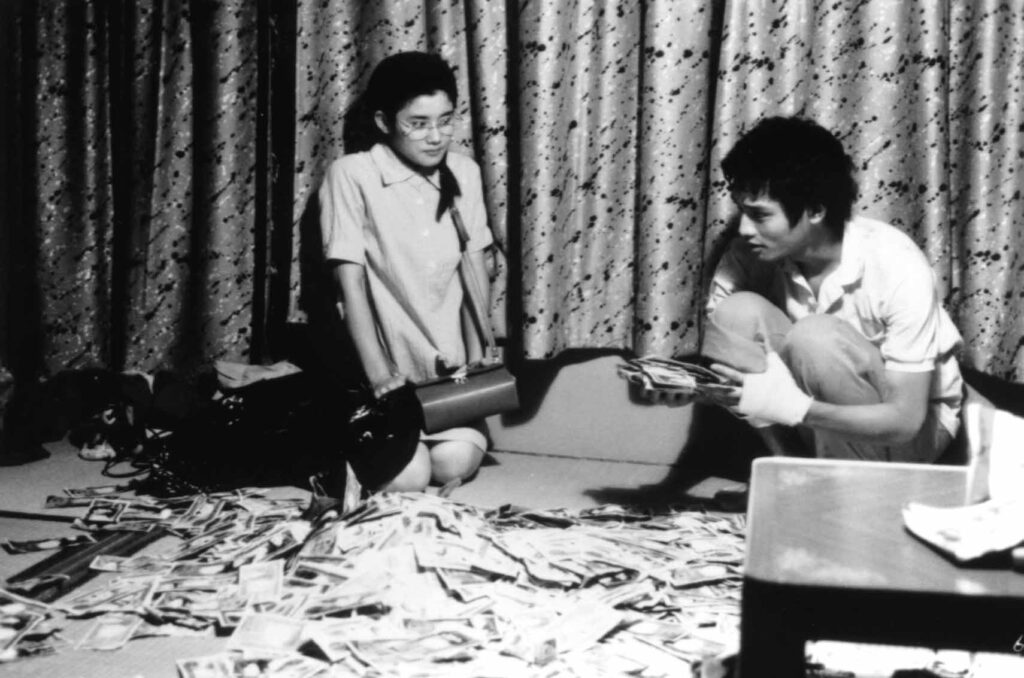 After an unfortunate accident with a gangster in a black Jaguar, Suzuki, a rental car clerk, is forced to visit the yakuza's lair. They are ready to break all of his fingers when a violent explosion rips through the den, killing almost the entire gang. Meanwhile, Shizuko, a plain, timid nurse, is stuck behind her glasses on the night shift at a local hospital. She has to go out to a local convenience store to buy something. Drawn to the demolished building by the explosion, Shizuko discovers Suzuki slightly wounded. She helps him into an ambulance. They are joined by the only other survivor, the Jaguar driver, who hovers near death. Before we know it, Suzuki and Shizuko are on the run with a trunk full of bloody cash and a very enraged mobster. The timid young pair savor their first real taste of life as they fall in love, dodging the yakuza's vengeance. This is one of the funniest comedies to emerge from Japan in recent years.