JURASSIC PLASTIC
By Hiroshi Fuji
An art exhibition for both kids and grown-ups
with sculptures of dinosaurs
created by tremendous amount of unwanted toys from Japan and Thailand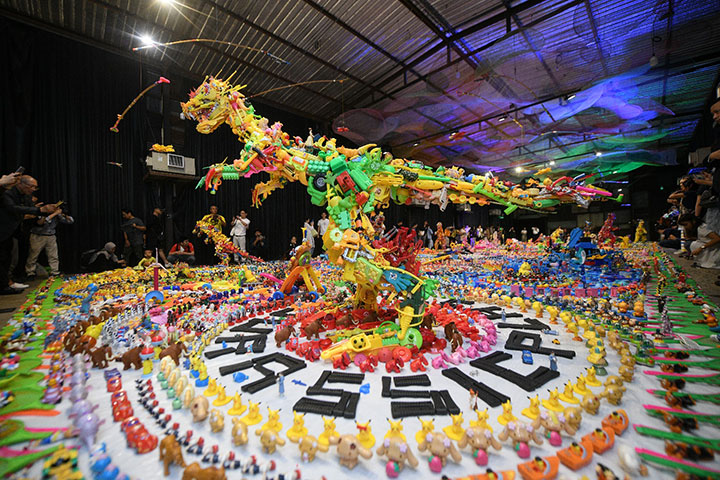 © ChangChui Bangkok[/caption]
[Organized by]
The Japan Foundation, Bangkok
ChangChui Creative Park
[Supported by]
The Embassy of Japan in Thailand
Japanese Association in Thailand
[Duration]
Monday 26 August – Monday14 October 2019
Monday – Friday           13:00 – 22:00
(Closed on Wednesday)
Saturday – Sunday        11:00 – 22:00
[Venue]
Arnek Pasong Room, ChangChui Creative Park

[Total admission]   

13,747 visitors
Unwanted-toys are metamorphosed into dinosaurs and animals, roaring at our society
The Japan Foundation, Bangkok and Chang Chui Creative Park presented an art exhibition "Jurassic Plastic" by an internationally active Japanese artist, Hiroshi Fuji, at Chang Chui Creative Park on Monday 6 August – Monday 14 October 2019.
Chang Chui Creative Park, rewarded as one of the World's Greatest Places 2018 by the TIME magazine, is established by the renowned Thai designer, Somchai Songwattana, created from discarded materials with the concept of "Nothing is Useless," metamorphosing an abandoned area into a large-scale creative hub in the Thonburi area.
Born in the same generation with Somchai, Hiroshi Fuji has strong and particular interests with a feeling of wrongness in products made of plastic mushroomed in our daily life since the 1970s. In 1997, he eventually started to keep and collect discarded plastic products and toys at home, resulting in the creation of his long-run project "Kaekko Bazar," a platform where kids can exchange their unwanted toys with the other second-hand toys.
Fuji finds out that, through the project, while attractive second-hand toys are always immediately taken by kids, broken plastic toys and bonus toys distributed massively through fast-food chains are left and un-exchanged. The number of unwanted toys, mostly plastic toys, which Fuji has collected, reached over 50,000 items now. But that is just a tip of the iceberg. Fuji says that over-produced and consumed plastic products are thrown away in a large quantity in the world. They flow into rivers by floods and spread widely in the ocean, which causes a great negative impact on marine life.
In this exhibition "Jurassic Plastic," Fuji created a dazzling large-scale installation and sculptures of dinosaurs and animals using unwanted plastic toys collected from both Japan and Thailand. With the fact that crude oil, the raw material of plastic, is produced from the corpse of Jurassic creatures such as dinosaurs, the exhibition, in which Fuji transformed unwanted toys into items of value not only amused us with its colorful visual impact but also inspired us to consider the role of plastic in our lives, shedding light on our collective consumption and waste.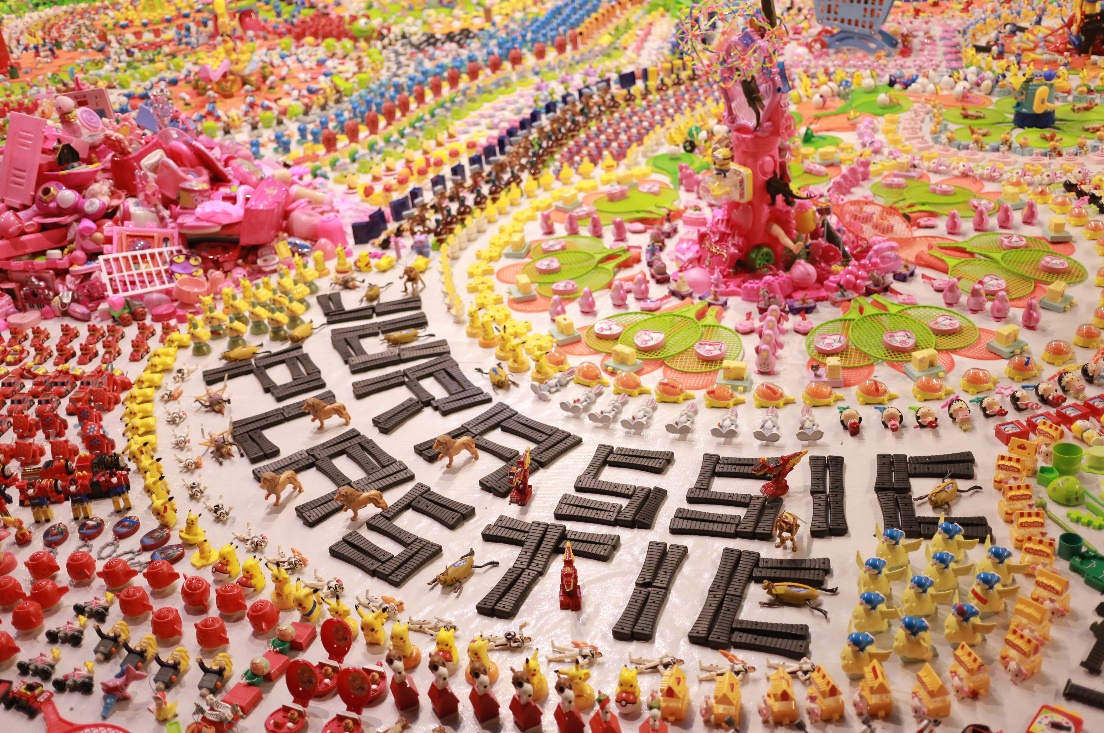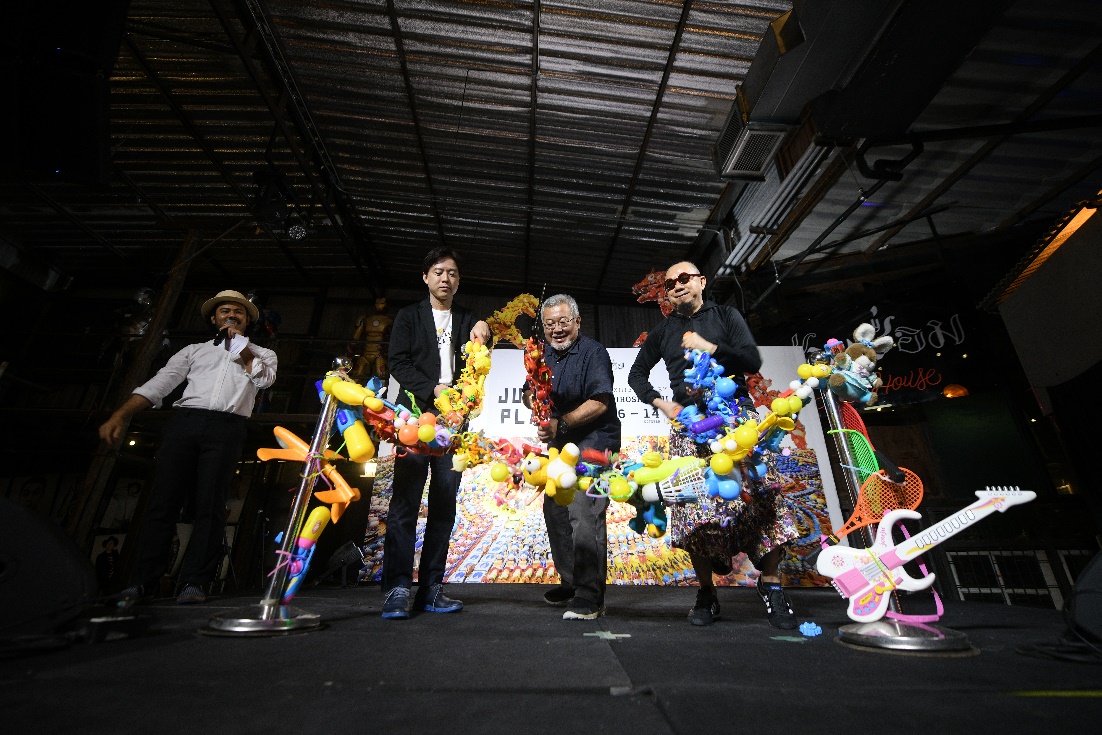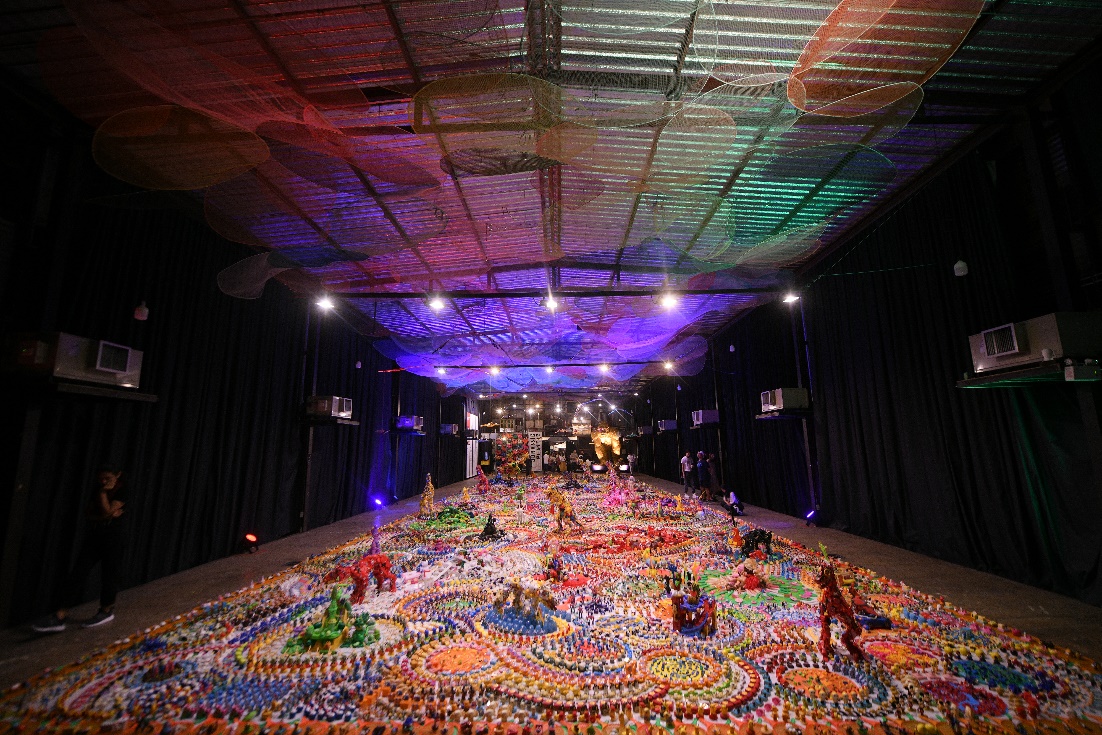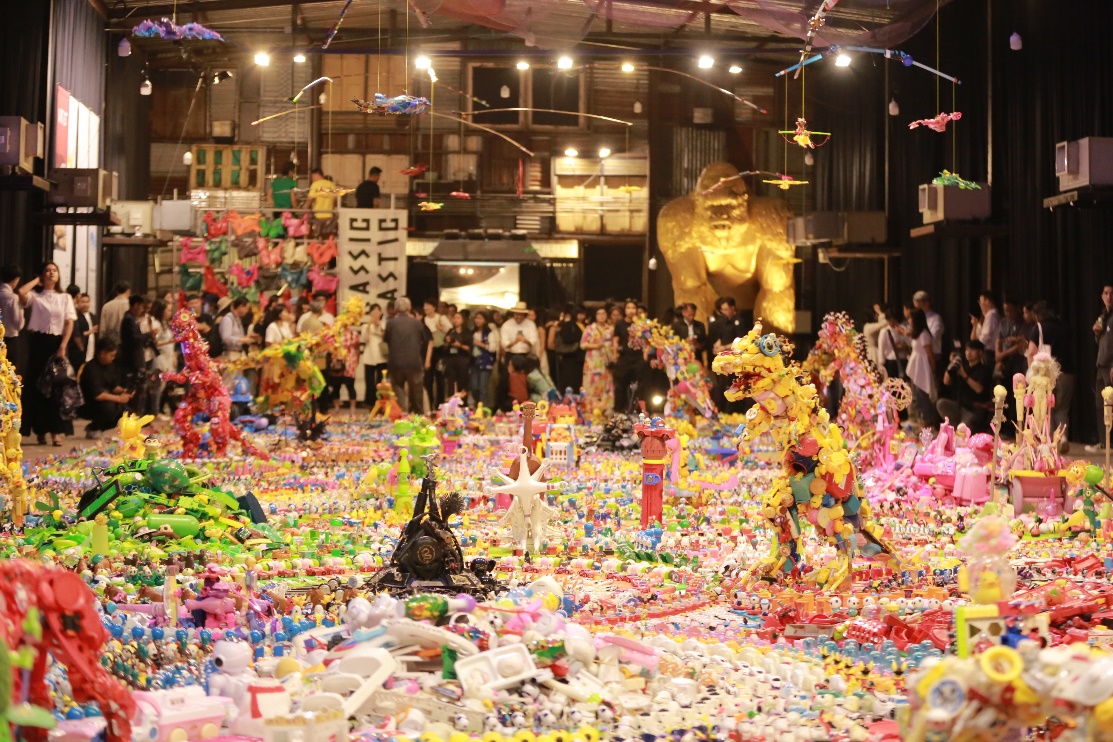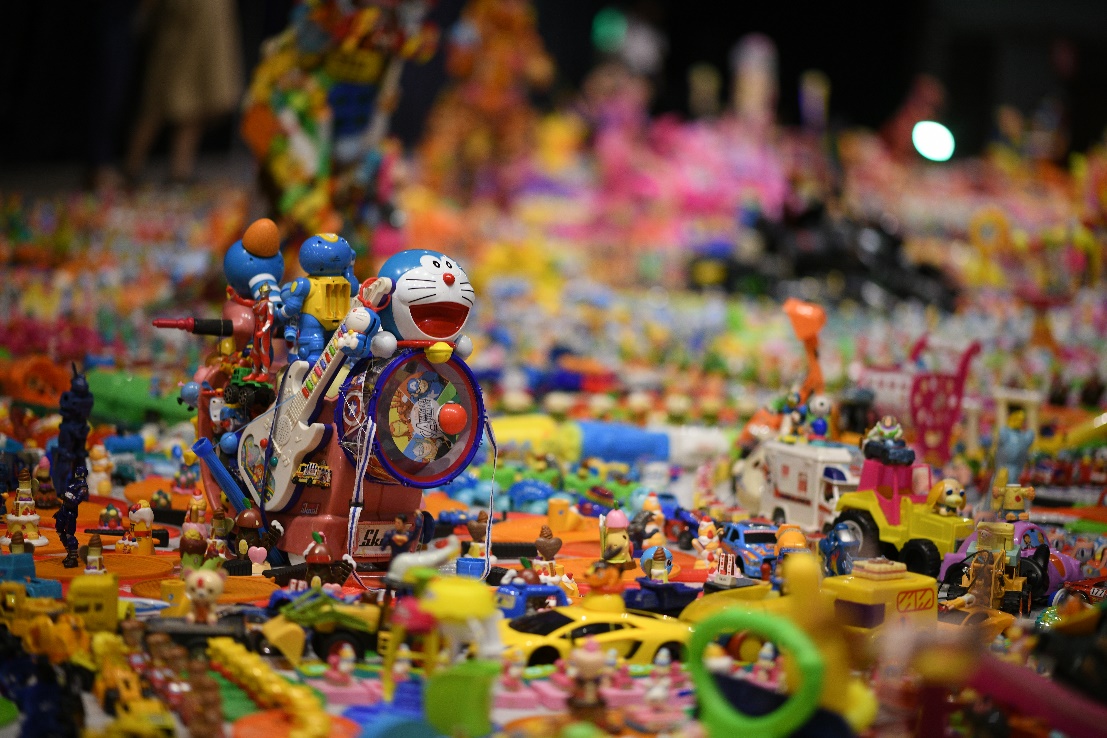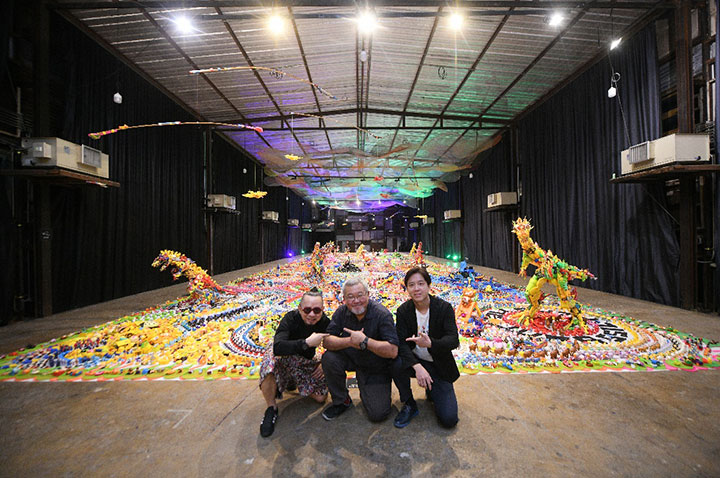 Photo credit: © ChangChui Bangkok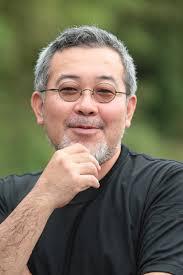 Hiroshi Fuji
Born in 1960, Kagoshima, Japan
Currently lives and works in both Fukuoka and Akita, Japan
M.A. Graduate School of Arts, Kyoto City University of Arts
Artist
Professor, Graduate School of Transdisciplinary Arts, Akita University of Art
President, Arts Center Akita
Vice President, Plus Arts
CEO, fujistudio co.
Selected solo exhibitions:
2018         Jurassic Plastic, Sydney Town Hall, Sydney, Australia
2014         The Uncharted Land of Toysaurus, Hara Museum ARC, Gunma, Japan
2012         Central Kaeru Station, Arts Chiyoda 3331, Tokyo, Japan
2005         Arts over Doubts!, Fukuoka Art Museum, Fukuoka, Japan
2004         Pla. Pra. Mode, the Japan Foundation, Bangkok, Bangkok, Thailand
1999         Vinyl Plastics Collection, The Hakone Open-Air Museum, Kanagawa, Japan
1994         Campaign of Frogs, Kurashiki City Art Museum, Takamatsu City Museum of Art, Fukuyama Museum of Art, Okayama, Kagawa, Hiroshima, Japan
Selected participated projects/festivals:
2016         Kenpoku Art 2016 (Ibaraki, Japan)
2012         Water and Land – Niigata Art Festival (Niigata, Japan)
2010         Setouchi Triennale (Setouch area, Japan)
2008         SITE Santa Fe Biennale (Santa Fe, USA)
2007         Beautiful New World: Contemporary Visual Culture from Japan (Beijing, China)
2006         12th Bangladesh Biennale (Dhaka, Bangladesh)
2003         Echigo Tsumari Art Field (Niigata, Japan)
2000         The 2000 Pusan International Contemporary Art Festival (Pusan, South Korea)
1990s        Chiang Mai Social Installation (Chiang Mai, Thailand)
Selected Collections:          
Takahashi Collection
21st Century Museum of Contemporary Art, Kanazawa
Fukuoka Art Museum
Kitakyushu Municipal Museum of Art
Takamatsu City Museum of Art