Video on-demand:
Kabuki for Beginners
An introduction to Kabuki, planned and produced by Shochiku Co. Ltd.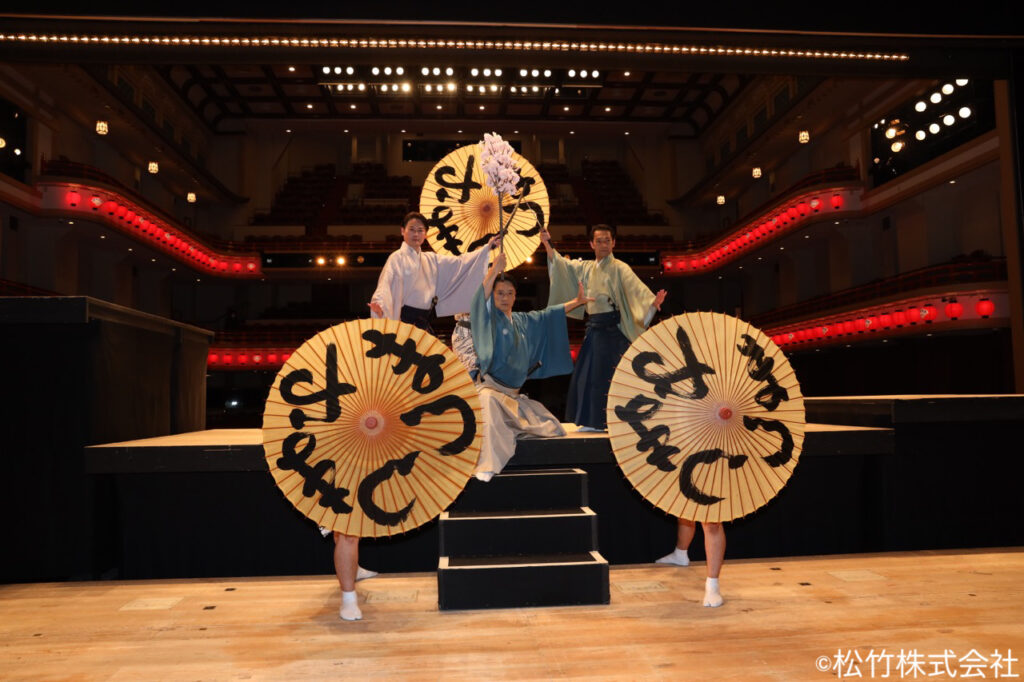 ©Shochiku Co. Ltd
Date & Time        1st – 14th of December, 2021
Languages            Japanese Soundtrack with Thai and English Subtitles
Platform               Vimeo On Demand <Click Here>
Promo code         Enter code KABUKI2021 (Free of charge)

Number of views    
55 promo code used from Thailand only with 146 views.
Thai subtitles 138 views, 34 viewers finishes the videos.
English subtitles 8 views, 1 viewers finishes the videos.
The Japan Foundation, Bangkok had a pleasure to present an educational video program planned and produced by Shochiku Co. Ltd. entitled "Kabuki for Beginners", streamed via Vimeo On Demand from 1st to 14th December 2021. This 36-min long video has introduced the interpretation of Kabuki's performance, and enhance the beauty of this Japanese theatrical art form.
This introduction to Kabuki has been filmed at Kyoto's Minamiza Theatre, the longest established Kabuki theatre, located in the birthplace of Kabuki where the audience learnt how the stage was prepared, the essence of Kabuki costume design, and the powerful movement of Kabuki dance, inviting audience to expose to Kabuki's appreciation and the context around it.
Kabuki, one of the three most significant Japanese theatrical art forms, performed in highly stylized manner of singing and dancing with spectacular stage and costume design. The history of Kabuki dates back to early 17th century. In 2005, Kabuki was designated a Masterpiece of the Oral and Intangible Heritage of Humanity by the United Nations Educational, Scientific and Cultural Organization.
What's the meaning behind the striking movement? How the stage is operated? The audience has found the answers and enjoyed the bird-eye view of the renowned auditorium from drone camera.
Watch the trailer of KABUKI FOR BEGINNERS:
https://www.youtube.com/watch?v=3xjkfVjZzk0
*Only the first part was available exclusively in Thailand and Laos
How to Watch
Simply log in to Vimeo at vimeo.com/ondemand

Visit

Link

, click Rent.


When checkout,

DO NOT fill in your card no. / Paypal.


Please apply promo code KABUKI2021.

Click Apply.


Press Continue, please refresh your browser and watch now.




Contact Information
The Japan Foundation, Bangkok
10th Fl. Serm-mit Tower, 159 Sukhumvit 21,
Bangkok 10110
TEL:+66-2-260-8560~3 FAX:+66-2-260-8565
Email : acdept@ba.jpf.go.jp
Organized by