The summary of Creative Rebels? Now available here
ภาษาไทย: นิชิ คานาโกะ_CreativeRebels
English:Nishi Kanako_Creative Rebels
日本語:西加奈子×タイ人作家対談
Talk with Kanako Nishi
16 Nov 2019 (13:00- 15:00) Faculty of Arts, Chulalongkorn University
17 Nov 2019 (12:15-13:30, 14:45-16:00) Bangkok Literature Festival, Neilson Hays Library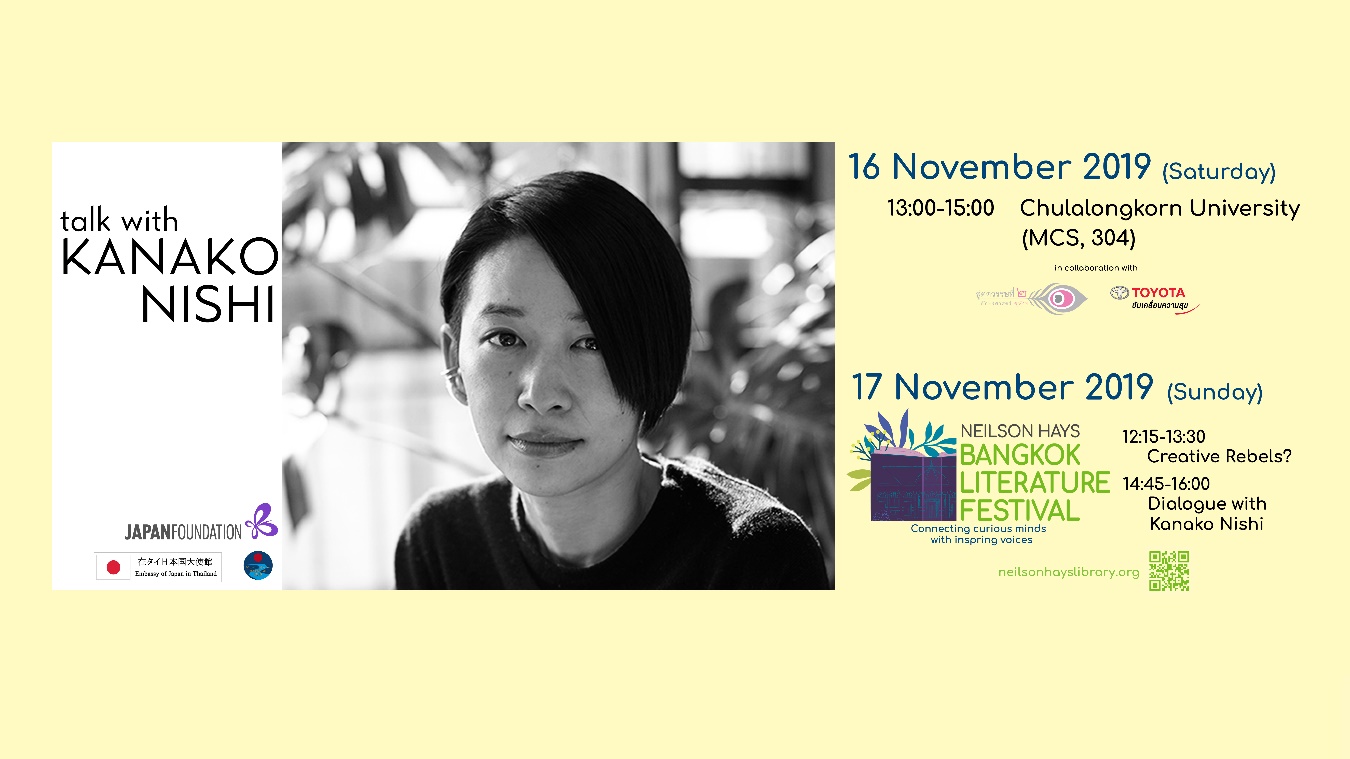 Kanako Nishi, Naoki prize winner from well-known Saraba, had finished her first ever public talk event in Bangkok during 16-17 November 2019 at Chulalongkorn University and Bangkok Literature Festival at Neilson Hays Library. Starting off with the talk at faculty of Arts, Chulalongkorn University, it was an honor to have Assoc. Prof. Dr. Duantem Krisdathanont and Dr. Matana Jaturasangpairoj as moderators in the interview session introducing her life, backgrounds and inspiration of becoming a writer. Before wrapping up the talk event at Chula, the final session was literature discussion with students from modern-contemporary Japanese literature class. The discussion had unveiled social and cultural issues underlying behind her written story.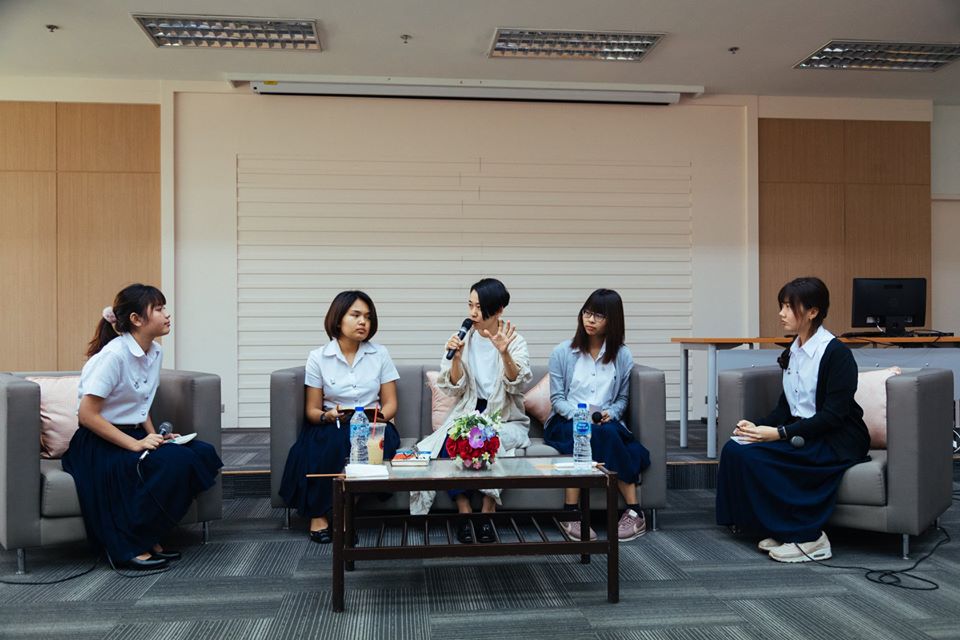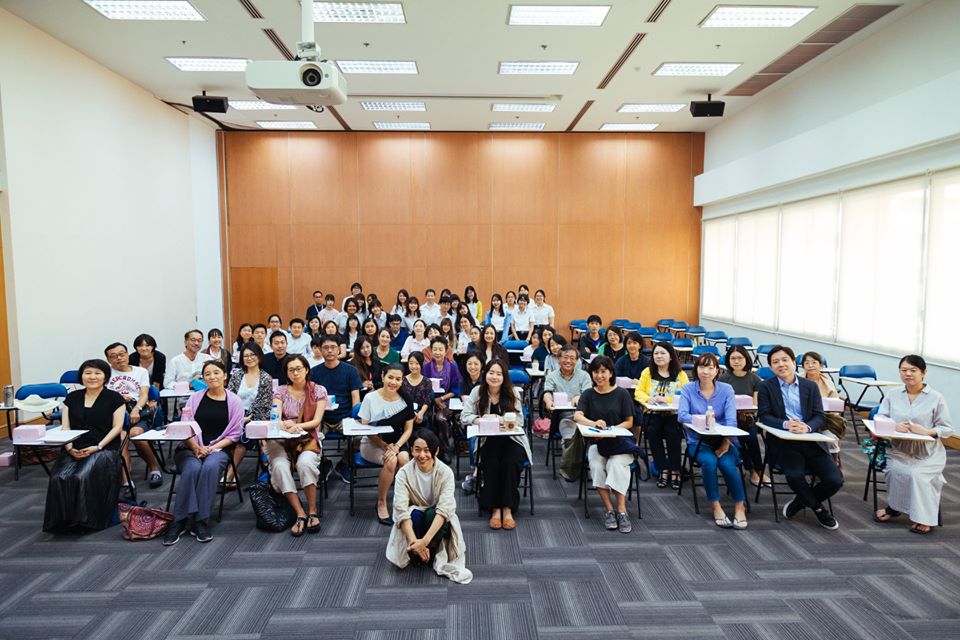 On 17 November, Kanako Nishi joined Bangkok Literature Festival in 2 sessions; Creative Rebels? with Anusorn Tipayanon, Uthis Haemamool and Sine Charoenpura, followed by Dialogue with Kanako Nishi, in which Artch Bunnag joined the session as a moderator and interpreter.
Creative Rebels?

Anusorn Tipayanon, Uthis Haemamool and Kanako Nishi have been working across many forms. These three artists were among the leading creative spirits in modern Thailand and Japan. In conversation with Sine Intira Charoenpura, three writers talked about their inspirations and how experimentation keeps their work vibrant and fresh.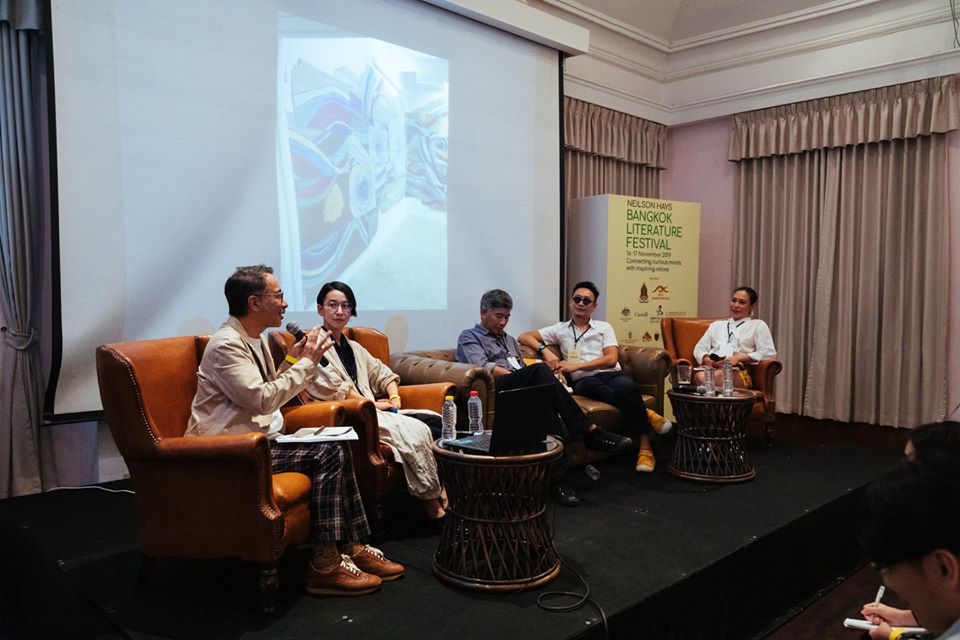 Dialogue with Kanako Nishi

Featured session from the Japan Foundation was a casual conversation between Kanako Nishi, one of Japan's most popular novelists, and Artch Bunnag, co-founder and editor of well-known publisher, J-Lit Publishing. Two of them exchanged their own story about life, struggles, cultural differences and social issues emerging in their own countries. 2 days 3 sessions with inspiring thoughts and cultural understanding, her first talk events in Thailand have been successfully completed and received overwhelming feedbacks from audiences.