A Special Talk
The Story of Ōbaku Zen:
Late Ming Buddhist Culture in Edo Period Japan
By Dr. John Johnston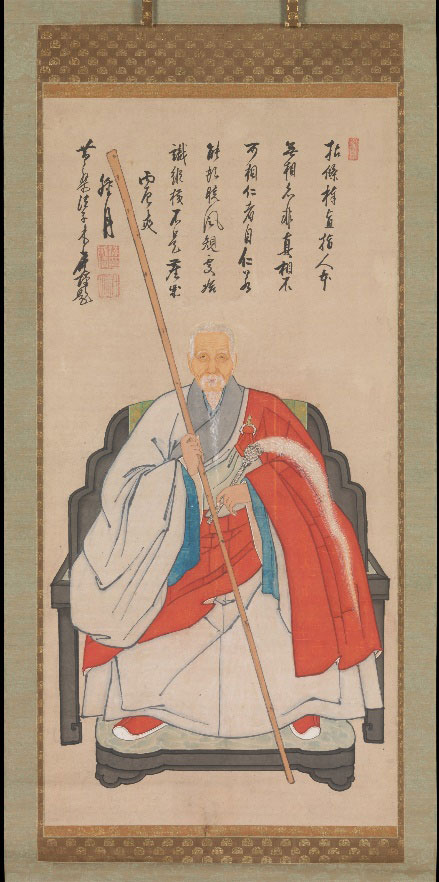 [Date]
Thu 14 September 2023 at 19.00
[Admission]
Free of charge
[Venue]
Lecture Room 4/Floor,
The Siam Society

******

[To book]
Khun Pinthip at 02-661-6470-3 ext 203 or
Email: pinthip@thesiamsociety.org
---
Photo: Portrait of Yinyuan Longqi (J.: Ingen Ryūki, 1592–1673), in the tradition of Kita Genki (active c. 1664–1709), hanging scroll: ink and colour on silk; 119.4 x 57.8 cm (mounted), Metropolitan Museum of Art, Purchase: Brooke Russell Astor Bequest, 2015, photo courtesy of The Metropolitan Museum of Art.
---
The Japan Foundation, Bangkok, in collaboration with The Siam Society Under Royal Patronage, present a special talk entitled "The Story of Ōbaku Zen: Late Ming Buddhist Culture in Edo Period Japan" by Dr. John Johnston on Thursday 14 September 2023, at 19:00 at Lecture Room 4/Floor, The Siam Society.
This talk explores the extraordinary history and artistic legacy of a form of Chinese Buddhism that was imported into Japan in the late 17th century. This type of Buddhism developed into Ōbaku Zen, the third official school of Zen in Japan. The visual arts are of particular importance in the Ōbaku school, especially calligraphy, portraiture, and sculpture. The influence of Ōbaku Zen on Japanese culture extends to ritual performances, architecture, and cuisine. This fully illustrated talk includes images from extensive fieldwork in Ōbaku temples, particularly at Manpukuji, the main temple of the Ōbaku school located in the outskirts of Kyoto. Funding for research leading to this talk was generously provided by a grant from the Japan Foundation and the Ishibashi Foundation.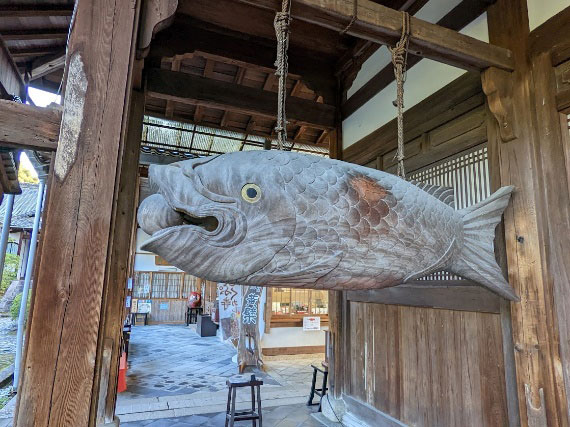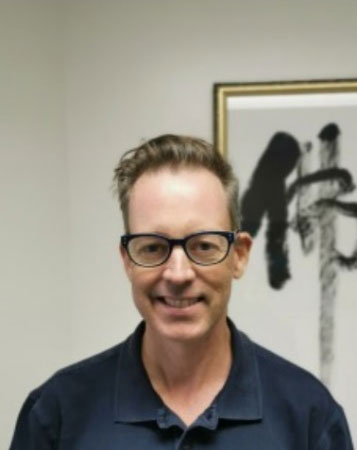 Dr. John Johnston is an art historian focused on Buddhist art and ceramics. He is co-organizer of the major online exhibition True Image: Celebrating the Legacy of Yinyuan Longqi and the Arts of Ōbaku presented by the Center for Buddhist Studies, University of Arizona where he also serves as Senior Fellow. Dr. Johnston had the unique opportunity to conduct research within Manpukuji, the primary temple for the Ōbaku School of Zen, in 2022. Other areas of specialization include Southeast Asian ceramics and Thai Buddhist material culture. He has written books and numerous magazine and journal articles on Asian art. He is currently Guest Lecturer at Pridi Banomyong International College, Thammasat University.
Contact Information
10th Fl. Serm-Mit Tower, 159 Sukhumvit 21 Rd., Bangkok 10110, Thailand
Tel: 02-260-8560-4
Facebook: jfbangkok | Website: https://ba.jpf.go.jp/
For PR photos and other inquiries, please contact: acdept_jfbkk@jpf.go.jp
Co-organized by: