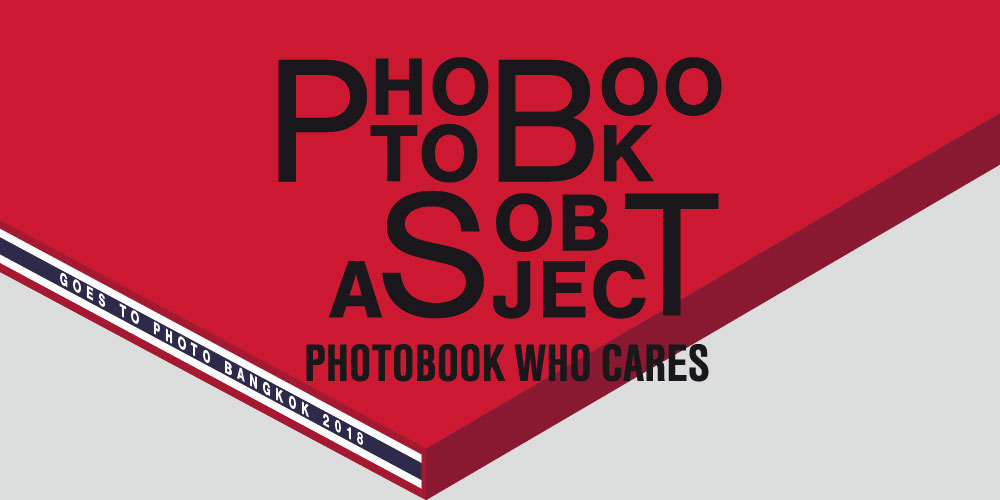 PHOTOBOOK AS OBJECT / PHOTOBOOK WHO CARES

by Reminders Photography Stronghold
As part of Photo Bangkok 2018 (www.photobangkokfestival.com)
The Japan Foundation, Bangkok had invited Reminders Photography Stronghold (RPS), a curated membership gallery in Tokyo making multi-photographic activities including exhibitions, workshops, events, photo book room, photographers in residence, grants, and publishing (https://reminders-project.org/rps/), to curate an exhibition "Photobook as object / Photobook who cares" at the Open House, Central Embassy on 5 to 31 July as part of Photo Bangkok 2018. There was special live bookmaking performance during 5 to 8 July and special talk on 6 July at Open House and again on 7 July at Bangkok Art and Culture Centre.
In this exhibition, RPS introduced photographers involved in photo bookmaking at RPS. The exhibition included photos of photo book and the actual photo books which some are award-winning or was nominated.
RPS showcased their work and the bookmaking process to show photographers' discoveries and their way of overcoming difficulties through the editing process. They want the viewers to feel the endless possibilities of photo bookmaking.
[Artists]
Reminders Photography Stronghold
Curator – Yumi Goto
Artists – Yoshikatsu Fujii, Kazuhiko Matsumura, Kanta Nomura
[Exhibition] 5 – 31 July 2018
[Venue]  Open House Bookshop by Hardcover
[Activities]  5 – 8 July 2018
■ Photo bookmaking performance at
Open House (as part of exhibition) 
5 July (10.00 – 15.00),
6-8 July (14.00 – 20.00)
■ Special talk at Open House
6 July (19:00 – 20:00)
■ Special talk at
Bangkok Art and Culture Centre
7 July (11:00 – 12:00)
[Admission] Talk: 40 people, Exhibition: 360 people
This exhibition includes photo books from 35 international artists:
Akihito Yoshida / Andrea Boscardin / Alessandro Perini / Giancarlo Shibayama / Hiroshi Okamoto / Junpei Ueda / Julie Glassberg / Kazuma Obara / Kanta Nomura / Kazuhiko Matsumura / Kazuya Urakawa / Keiji Fujimoto / Kenji Chiga / Kensaku Seki / Kurt Tong / Louis Lim / Maki Hayashida / Mayumi Suzuki / Michiko Hayashi / Miyuki Okuyama / Miki Hasegawa / MOTOKI / Mi-Yeon / Ng Hui Hsien / Noia Stiratna Damampai / Nozomi Iijima / Ryo Kusumoto / Shu Watanabe / Steffen K Poulsen / Stijn Van der Linden / Takuji Otsuka / Tammy Law / Tamsin Green / Yoshikatsu Fujii / Yoshiko Mogi / Yusuke Takagi / Yuki Iwanami
ARTISTS/SPEAKERS INFORMATION
Yumi Goto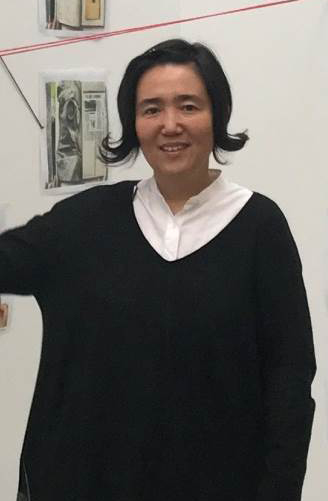 Yumi Goto's work focuses on the development of cultural exchanges that transcend borders. She collaborates with local and international artists who live and work in areas affected by conflict, natural disasters, current social problems, human rights abuses and women's issues. She often works with human rights advocates, international and local NGOs, humanitarian organisations and as well as being involved as a nominator and juror for the international photographic organisations, festivals and events. She is now based in Tokyo and also a co-founder and curator of Reminders Photography Stronghold which is a curated membership gallery space in Tokyo enabling a wide range of photographic activities.
Yoshikatsu Fujii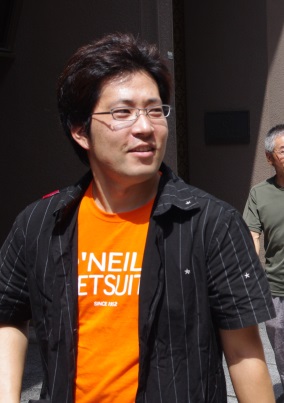 Yoshikatsu Fujii began photography work in Tokyo in 2006. His photographic works often deal with historical themes and memory lingering on in contemporary events. His works were internationally exhibited including United States, Spain, India, England, and etc. His project "Red String," was nominated for several awards, including the Paris Photo-Aperture Foundation Photobook Awards. The book has been named as one of the best photo books of 2014 by contributors to numerous publications including TIME magazine. In 2015 he moved back to his hometown, Hiroshima, to engage in his long- term research project called "Hiroshima Graph", see through the eyes of a third generation atomic bomb victim in Hiroshima city. His photo books "Red String" and "Hiroshima Graph – Rabbits abandon their children" are owned by The Museum of Modern Art in New York Library.
Kazuhiko Matsumura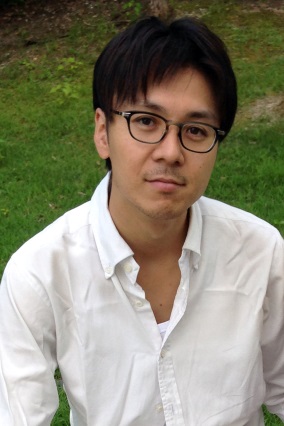 Kazuhiko Matsumura started as a reporter in Kyoto and became photographer in 2005. He published photo book serials about Maiko and Geiko in Kyoto title "Subtle Beauty" in 2014. His first personal story project "Guru Guru" was edited by Yumi Goto, Sandra van der Doelen and Teun van der Heijden in Reminders Photography Stronghold's workshop. The book was published in 2016 and won 3rd place in self-published professional book division in the IPA. It was shortlisted in Kassel Dummy Award and Fuam Dummy Book Awards (Istanbul Photobook Festival) in 2017.
Kanta Nomura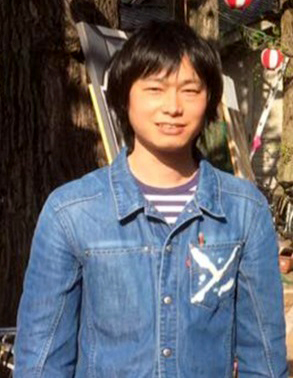 Kanta Nomura graduated from Visual Arts Osaka in photography. He began photography work in Tokyo in 2008, started the project '' Yoshida Dormitory'' after wandering in Latin America. Currently, producing the photo books ''Yoshida Dormitory''.
PHOTOS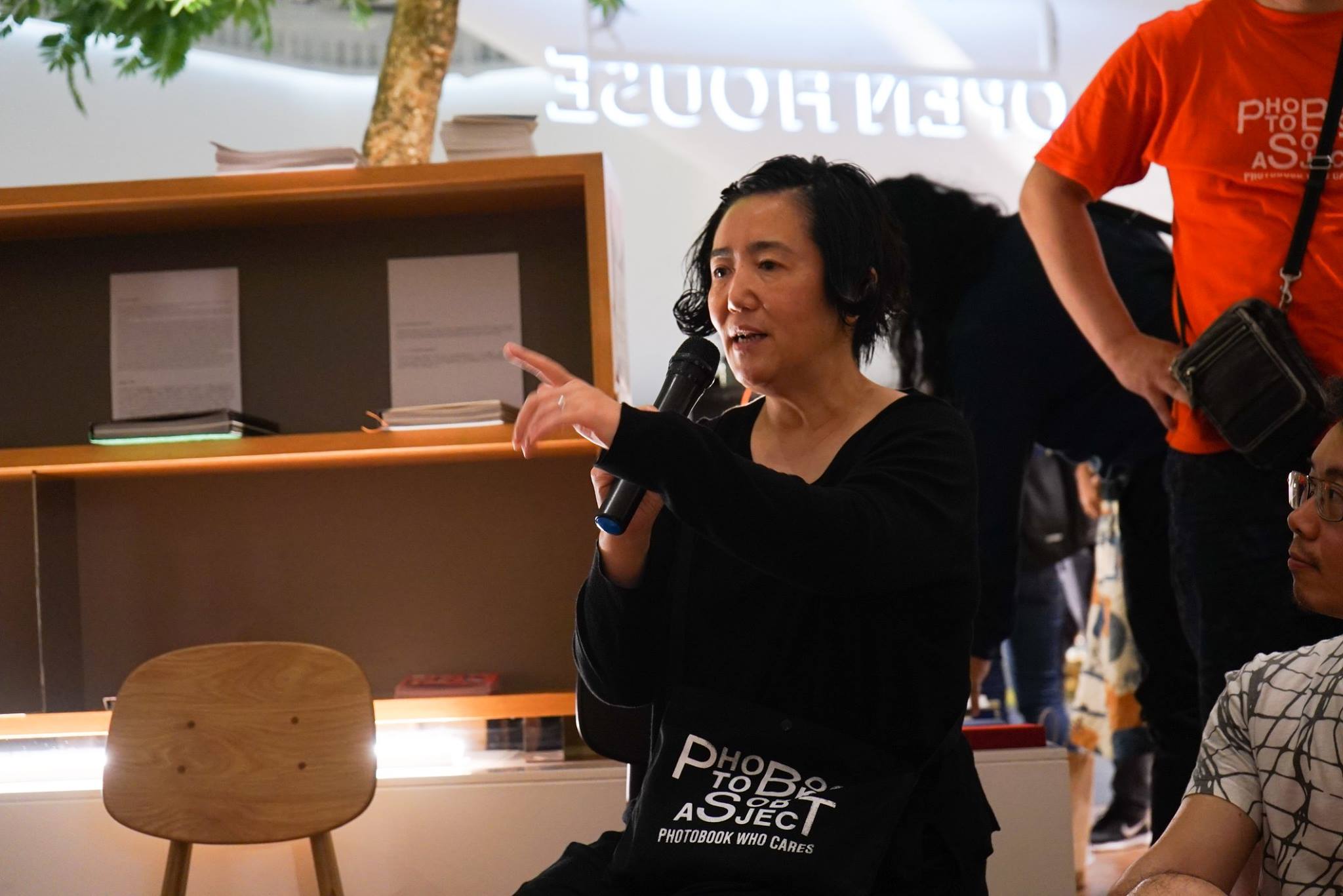 Yumi Goto during the Talk Event at Open House Bookshop by Hardcover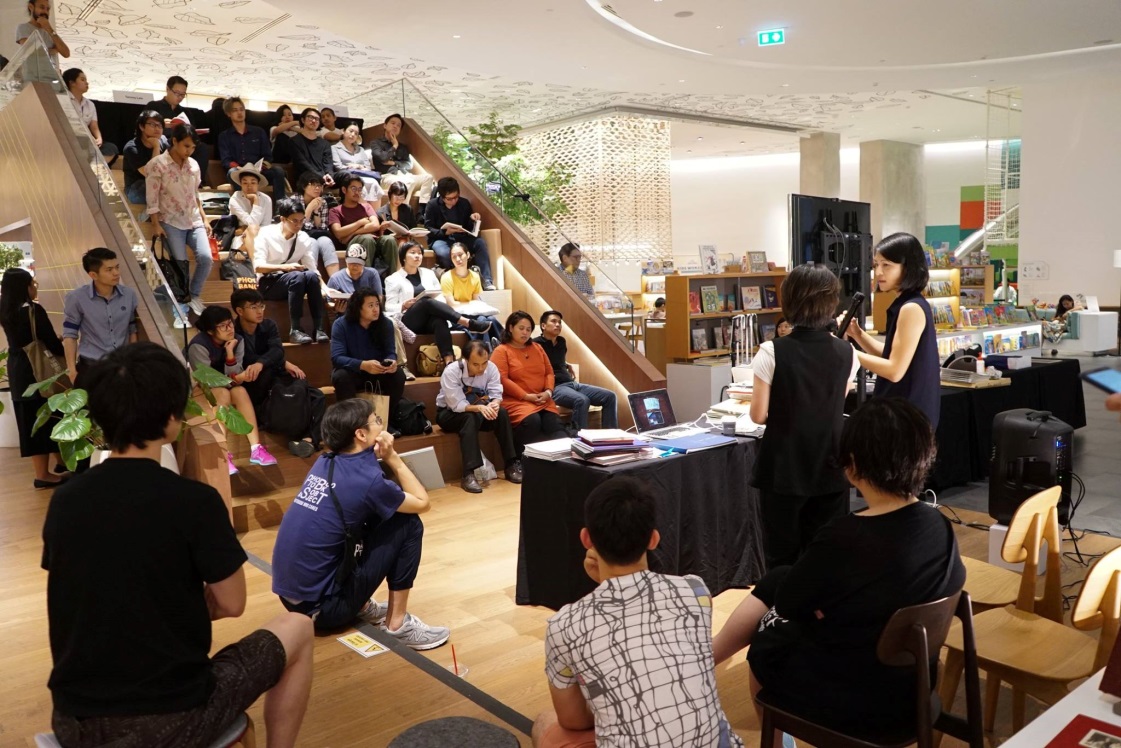 Talk Event at Open House Bookshop by Hardcover.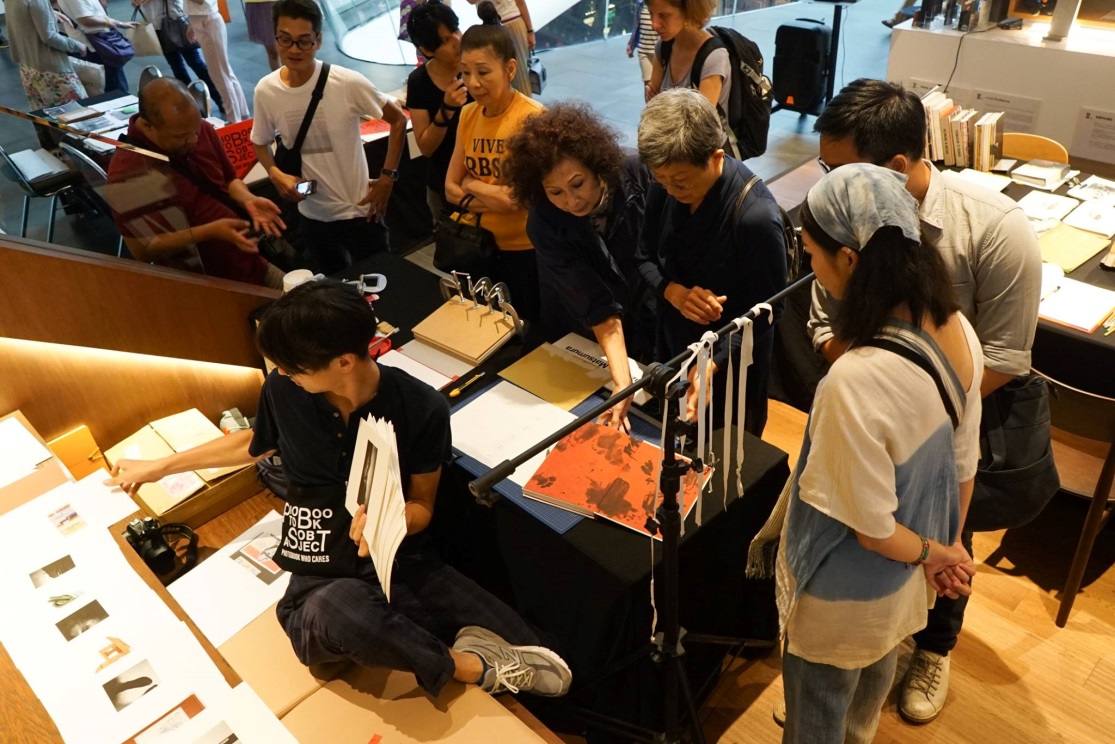 Kazuhiko Matsumura live bookmaking performance.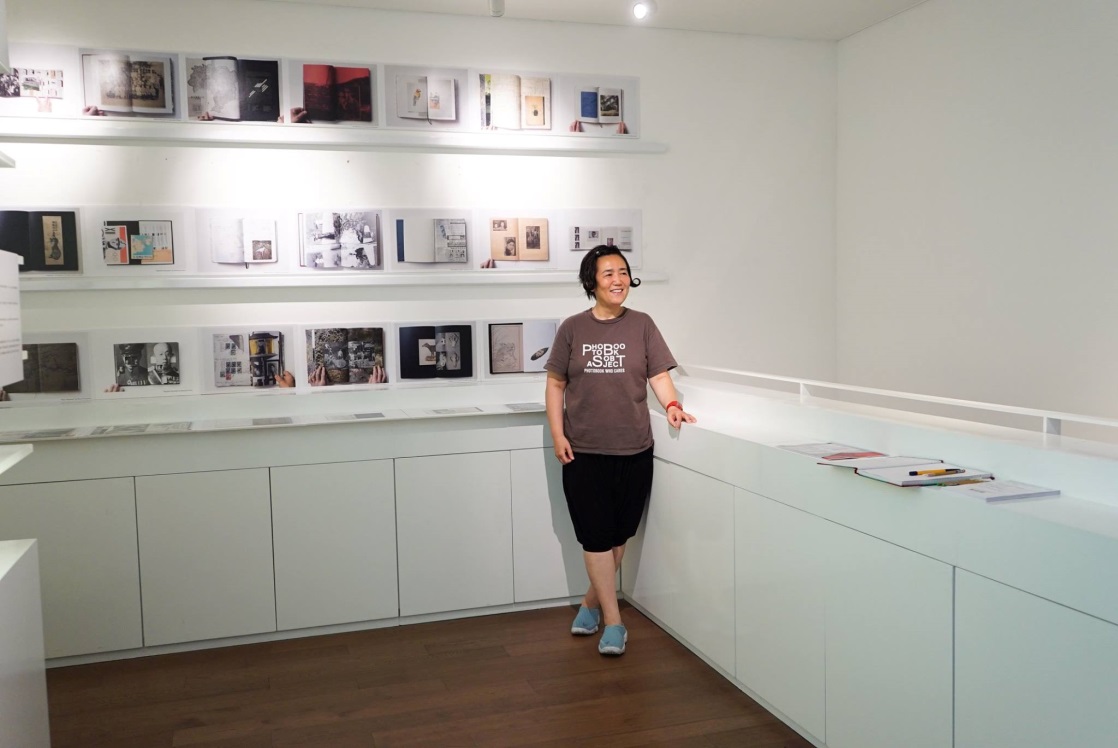 Yumi Goto inside the photo book's exhibition tower.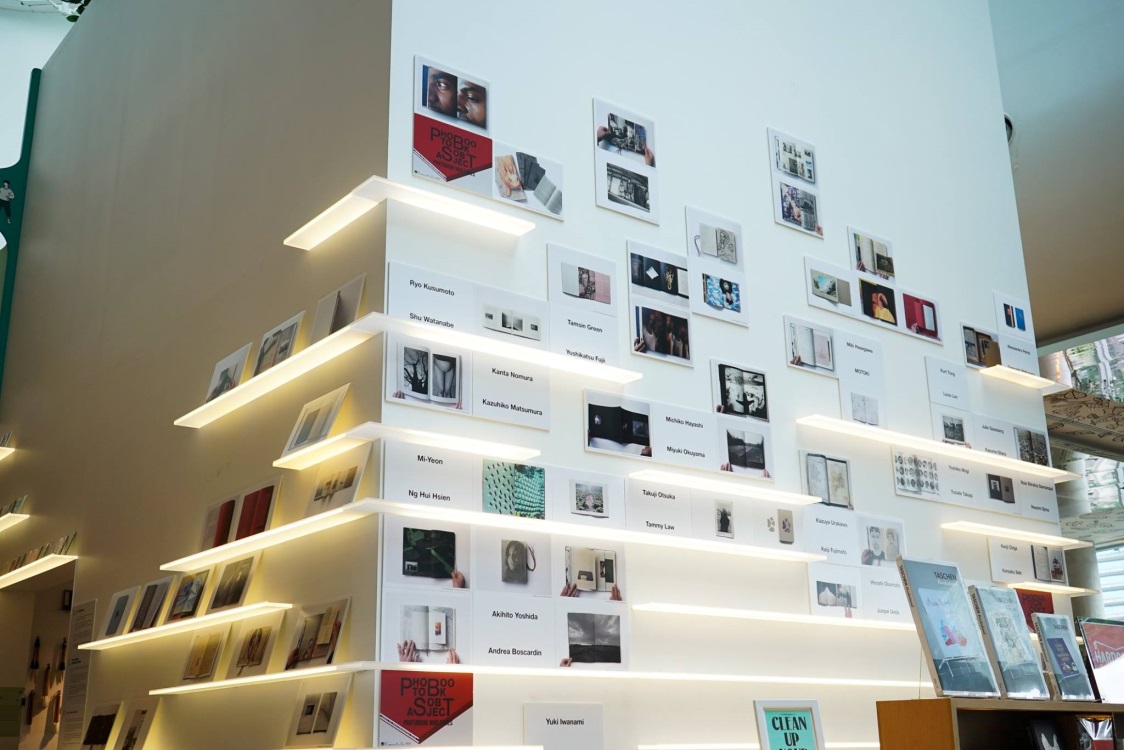 Outside the photo book's exhibition tower.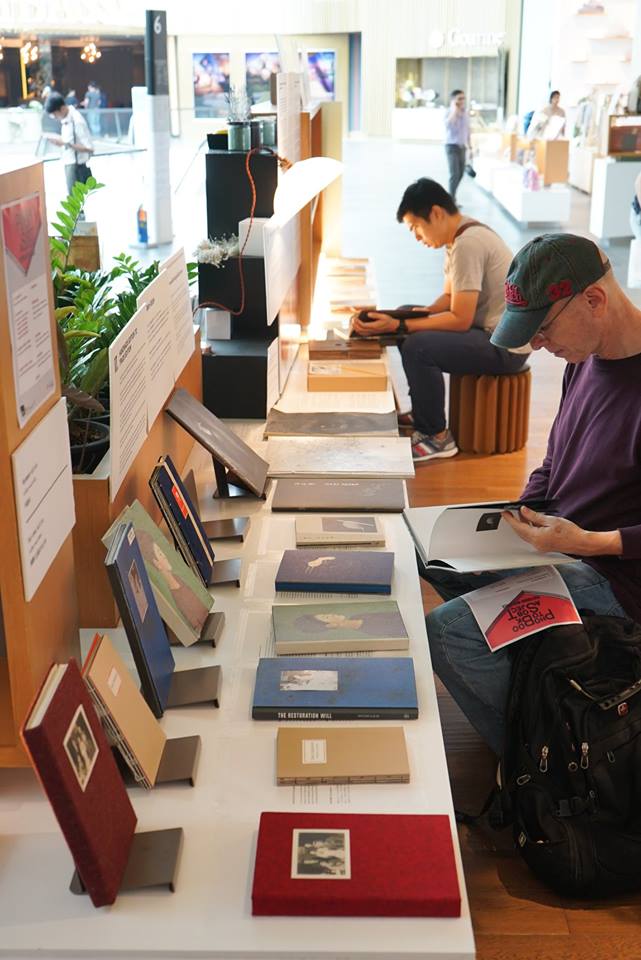 Actual photo books from RPS where visitors can enjoy during the first week of the exhibition.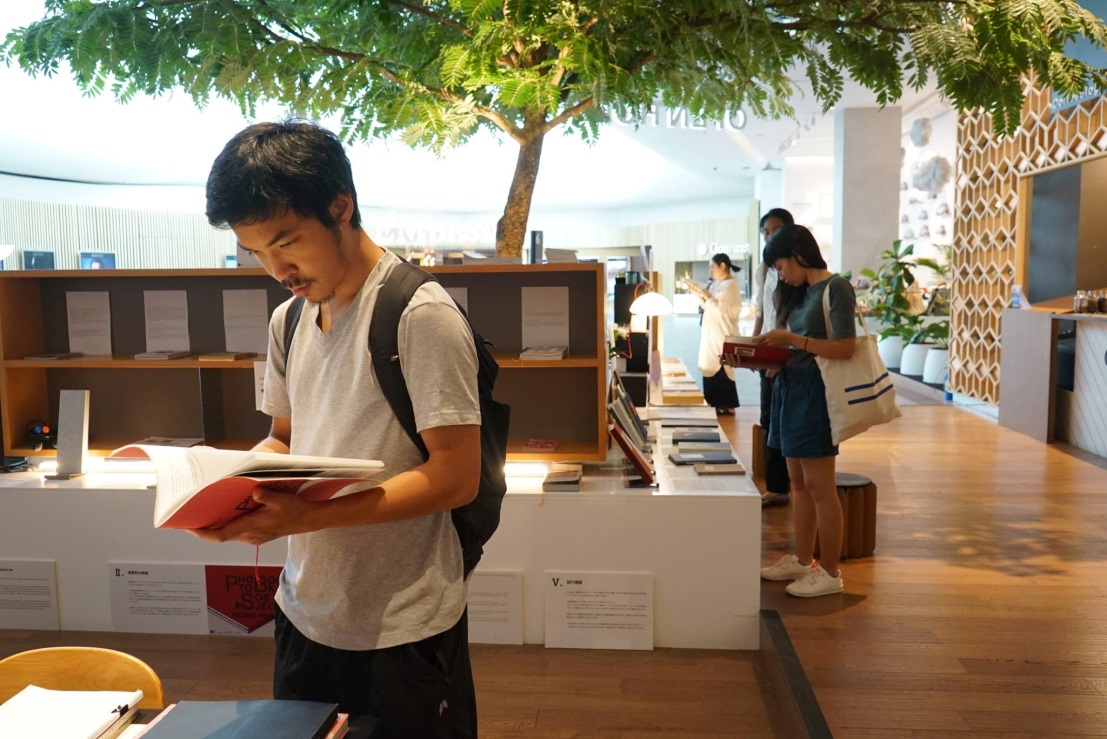 Co-organized by the Japan Foundation, Bangkok and Photo Bangkok 2018