SPECIAL TALK BY
MR. MAMORU HOSODA
Director of 'Mirai of the Future' film

The Japan Foundation, Bangkok co-organized with M Pictures by inviting Mr. Mamoru Hosoda, the director of 'Mirai of the Future' to give a special talk on Wednesday 22nd August 2018 at Quartier CineArt, The Emquartier.
Mr. Mamoru Hosoda first came to public attention in early 2000s with the films 'Digimon Adventure' and the sixth film of 'One Piece'. His works includes 'The Girl Who Leapt Through Time' (2006), 'Summer Wars' (2009), 'Wolf Children' (2012) and 'The Boy and the Beast' (2015).
The special talk was about the story behind his latest work, 'Mirai of the Future' and his journey to becoming a professional animation creator.
'Mirai of the Future', is about a young boy struggling about losing his parents' affection to his new born sister. But in their magical backyard, he encounters his mother and great-grandfather when they were young. He also met a grown up little sister from the future and began their fantasy-filled adventure.
[Date & Time]
Wednesday 22 August 2018
Talk starts at 18.30 pm (90 min including Q&A)
[Language] Thai & Japanese    
[Venue]
Quartier CineArt, The Emquartier
[Admission]
102 attendees
Mr. Mamoru Hosoda and his fans at the movie premier of MIRAI.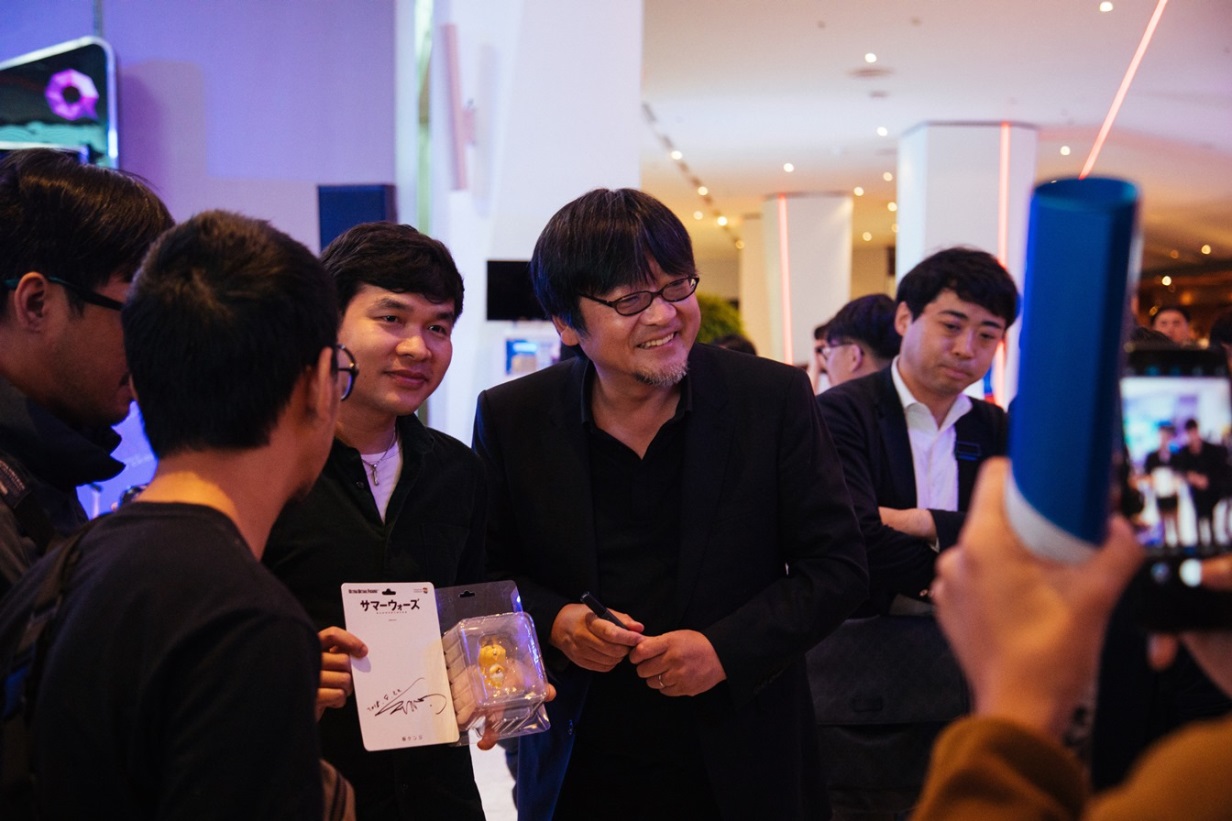 Special Talk session in the cinema about MIRAI and his works.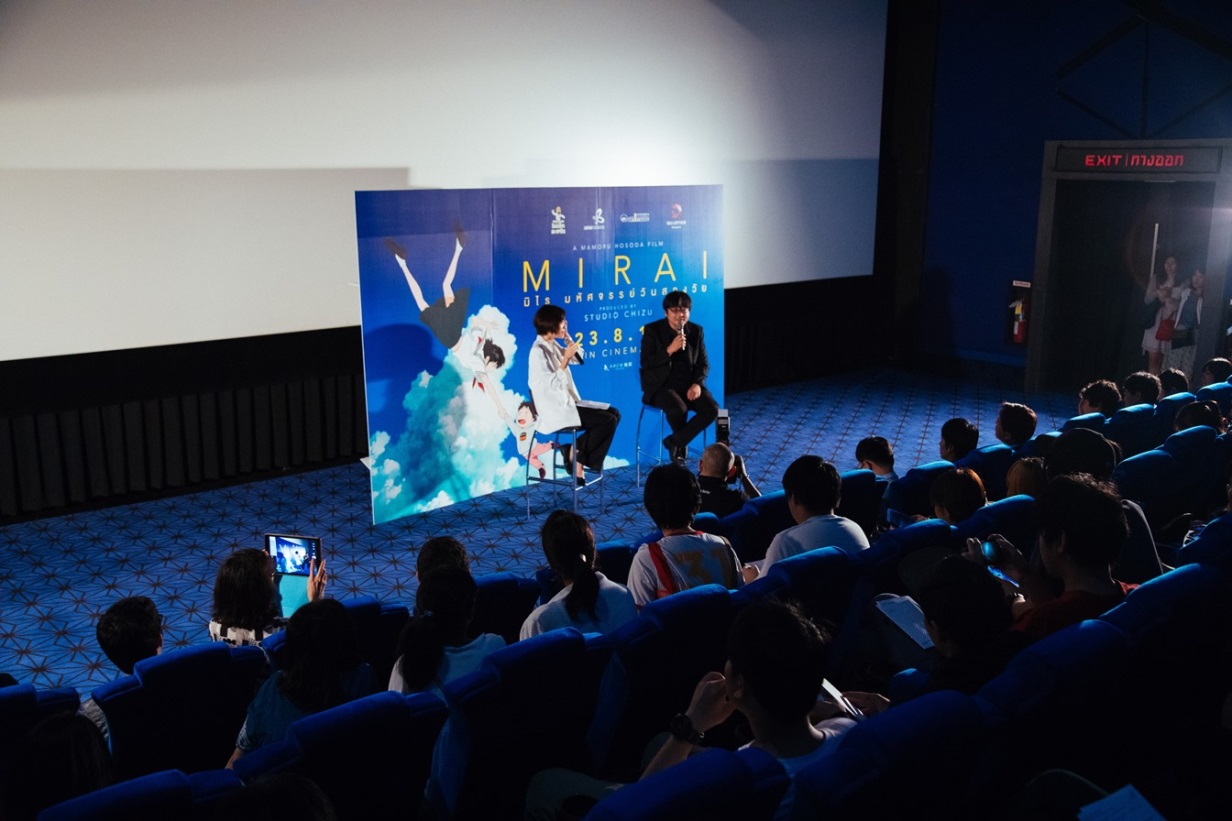 Mr. Mamoru Hosoda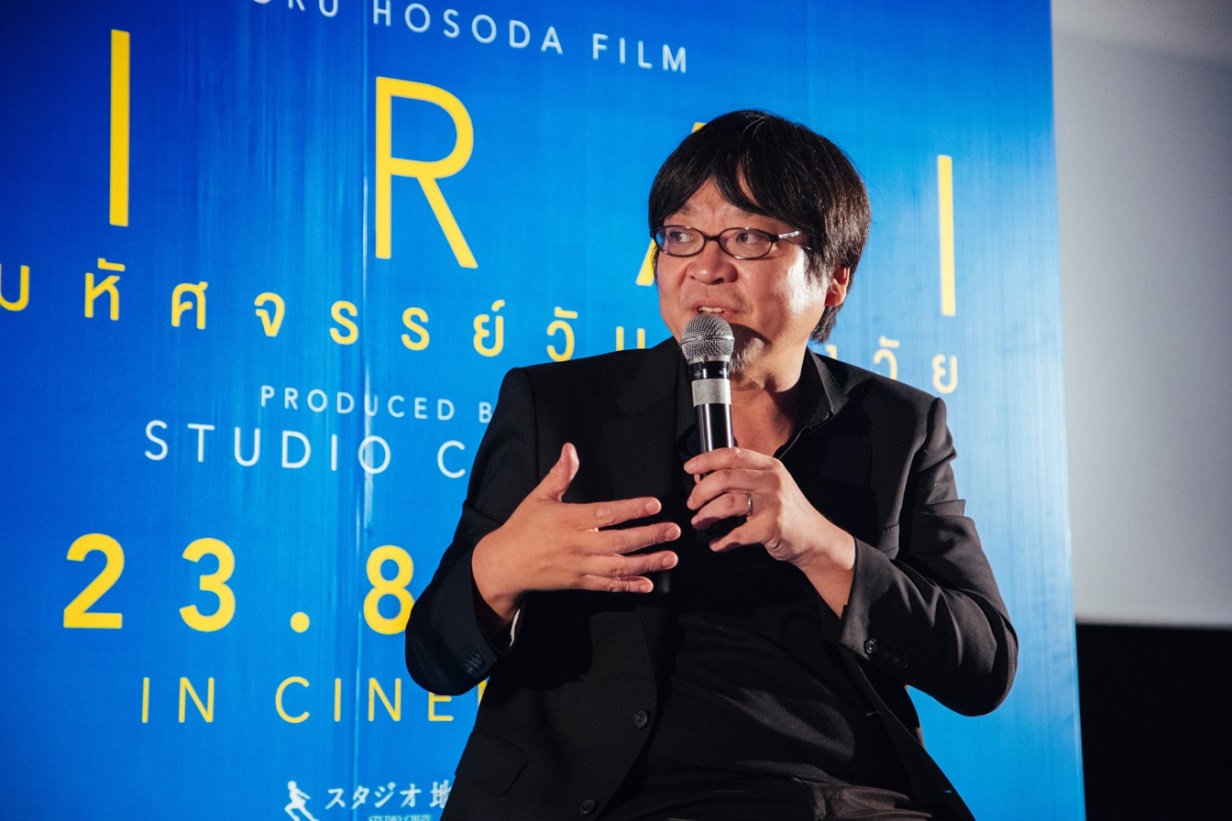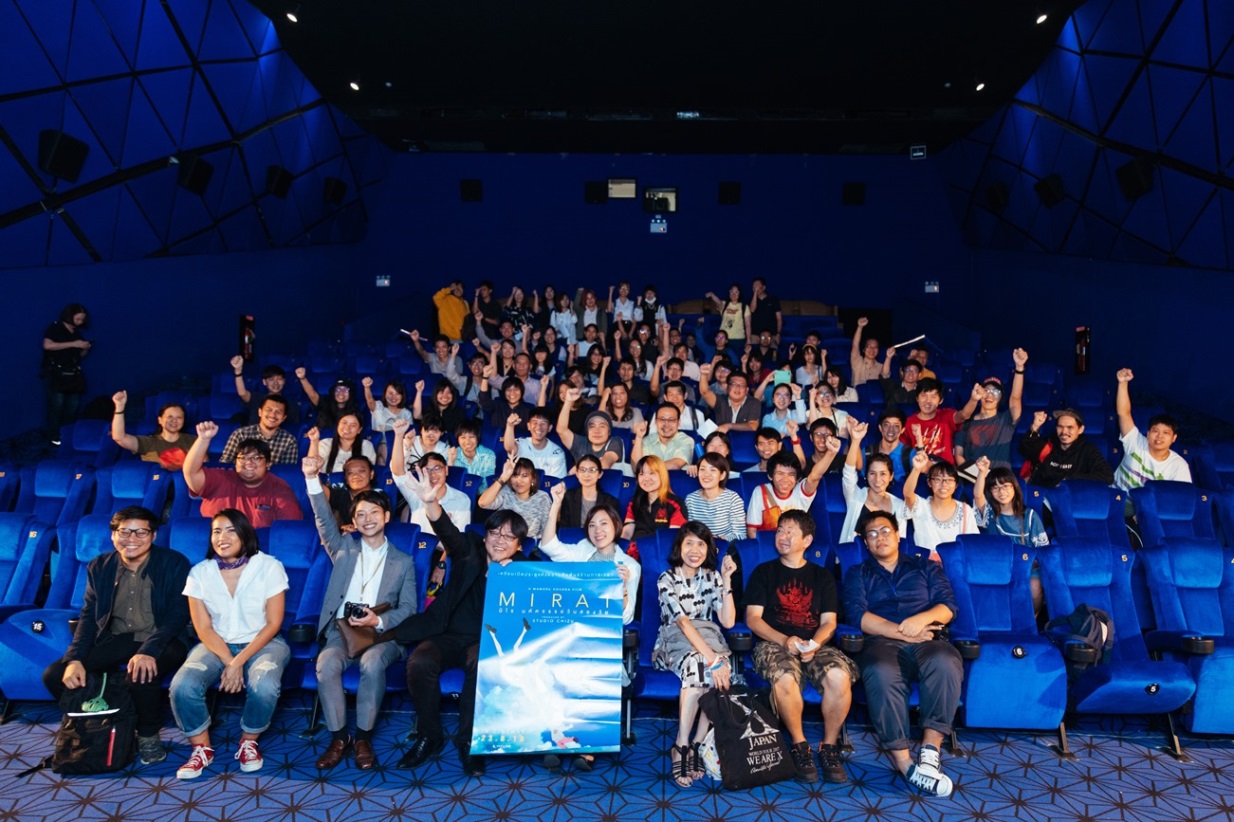 Articles:
Magazine: WISE Magazine
Co-organized by