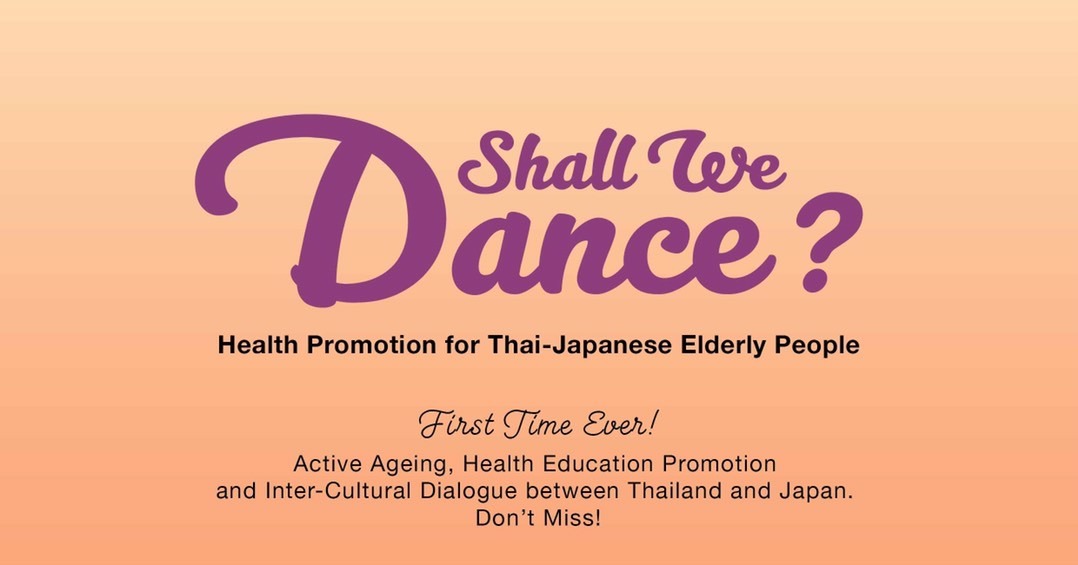 First Ever for Cultural Exchanges, Active Ageing and Health Educational Promotion between Japanese Elderly People (Long-stay people) in Chiang Mai and Thai Elderly People!
The Japan Foundation, Bangkok in collaboration with Young Happy (a social enterprise promoting on-line community for elderly people) co-organized a public event of "Active Ageing" in Chiang Mai under the theme "Shall we dance? Health Promotion for Thai – Japanese Elderly People" on January 16th (Thu.), 2020 at Geriatric Medical Center (GMC), Faculty of Medicine, Chiang Mai University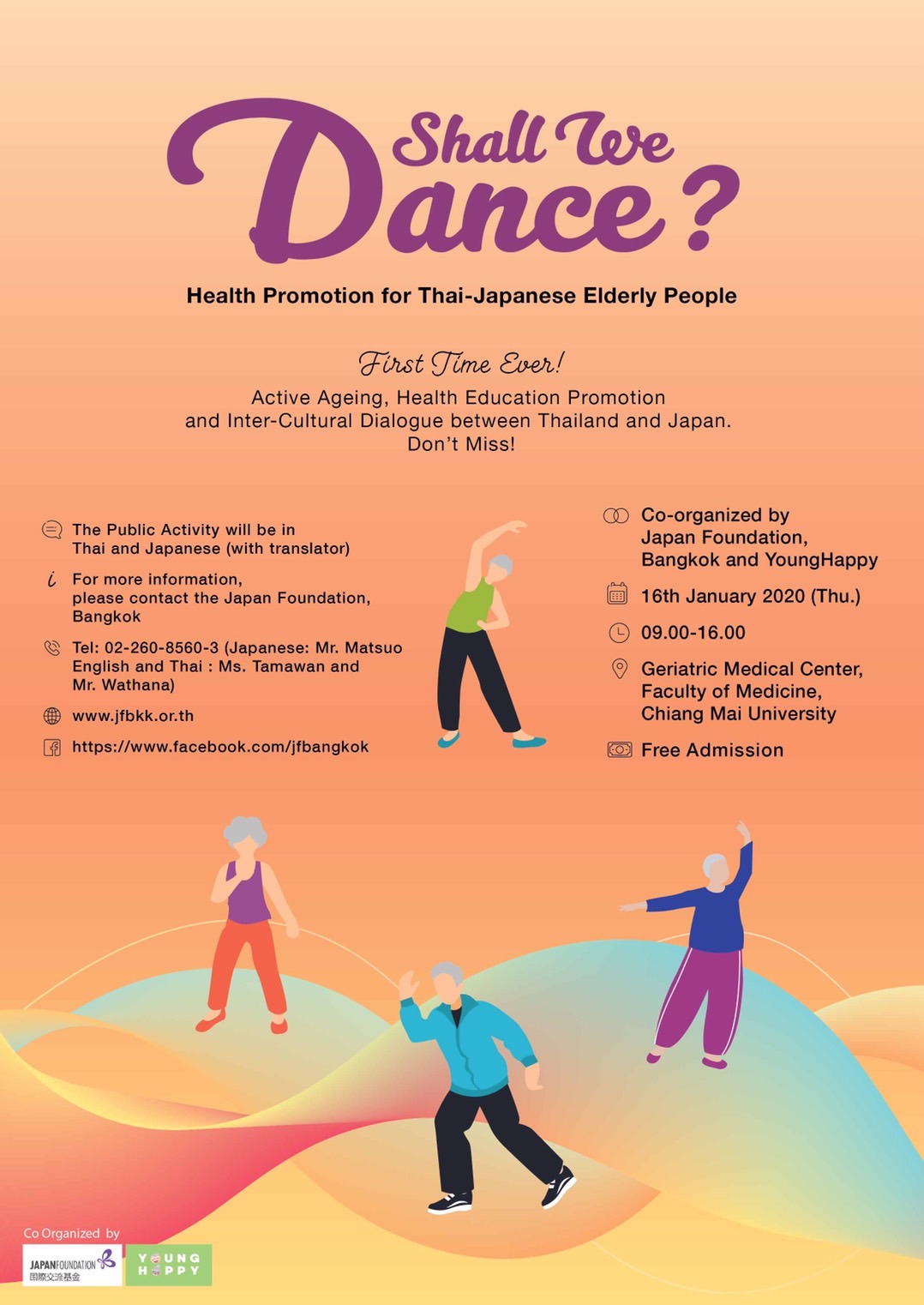 The objectives are to deepen understandings about various kinds of active ageing activities in Thailand, learning together between Thai and Japanese elderly people who are living in Chiang Mai for their health educational promotions, sharing their senses of empathy and encouraging more dialogues on cultural basis of their local lifestyles.
The activities fulfilled with a lot of joys, smiles and created mutual trust and caring each other among Thai and Japanese elderly people. Basic health education, together with the body movements and basic exercise for elderly people, were introduced to all participants, and they were very much enjoying and active playing together.
For more information of past activities, please visit and watch the VDO clip from the website below.